Take a trip down a savory lane and treat yourself to all the tamale flavors in the world at the  2018 Indio International Tamale Festival! The festival brings thousands of people into Greater Palm Springs and has been named a top ten "All American Food Festival" by the Food Network.
In 2000, it also broke a Guinness World Record for largest tamale festival in the world with a whopping 120,000 attendees!
"It's a family food festival centered around tamales and it is a good thing for Indio and the Valley," says Festival Director Lyn Hartley-Putnman, "It is a fun, unique event that adds to the history of Indio."
This year, the festival has listened to its feedback and has planned new, exciting activities that people of all ages can enjoy and be a part of. Here's a guide to navigating one of the most delicious and delectable events of the year.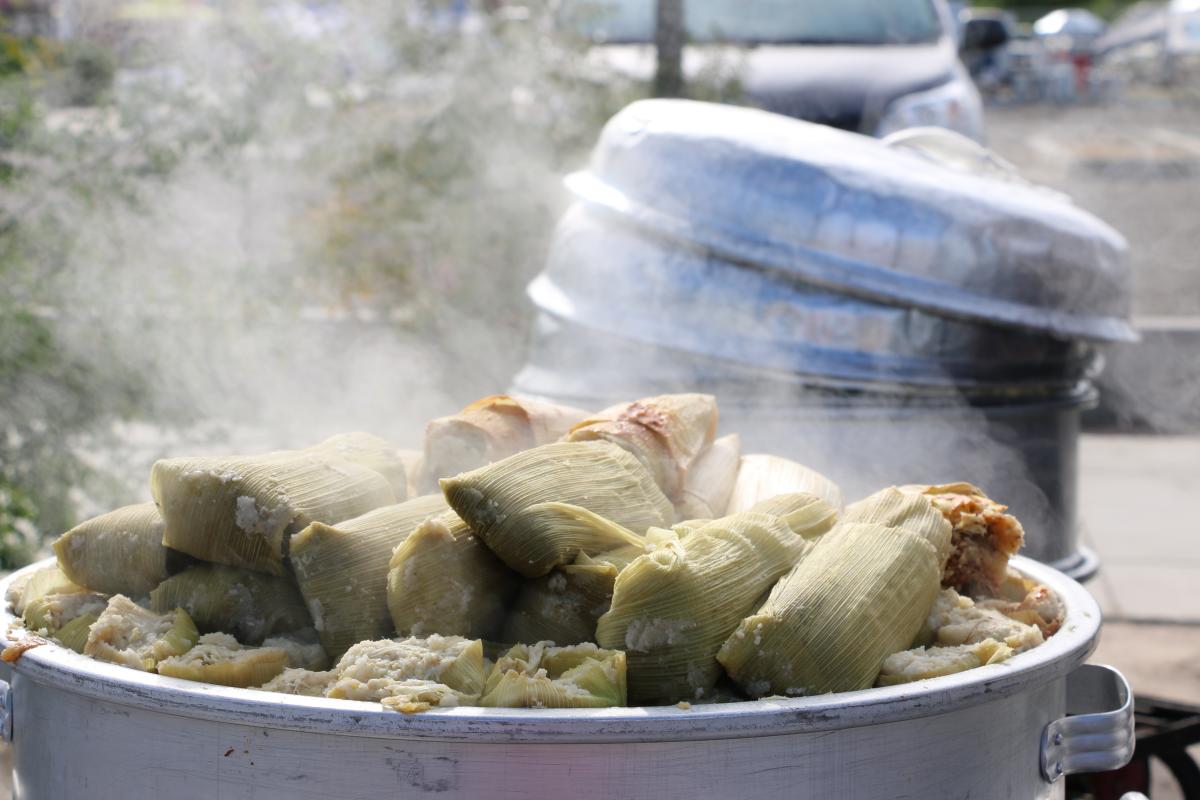 What
The Indio International Tamale Festival, presented by Fantasy Springs Resort Casino and Tabasco, is a two-day event that showcases the tamale as the star of the show! Besides bringing great food to Greater Palm Springs, the festival will also feature a variety of popular music acts, carnival rides, and one of a kind activities to the oasis.
When
The fun-filled event always takes place the first weekend of December. This year, the festival starts on Saturday, December 1, 2018, and ends Sunday, December 2, 2018. The festival will open its gates both days at 10:00 a.m.
Where
This can't miss foodie festival will take place in Downtown Indio. Event entrance will be along Requa Avenue and Smurr Street.
Festival tip: Skip the hassle in finding a parking spot and leave your car at the nearby Larson Justice Center where free shuttles will pick and drop off people every fifteen minutes!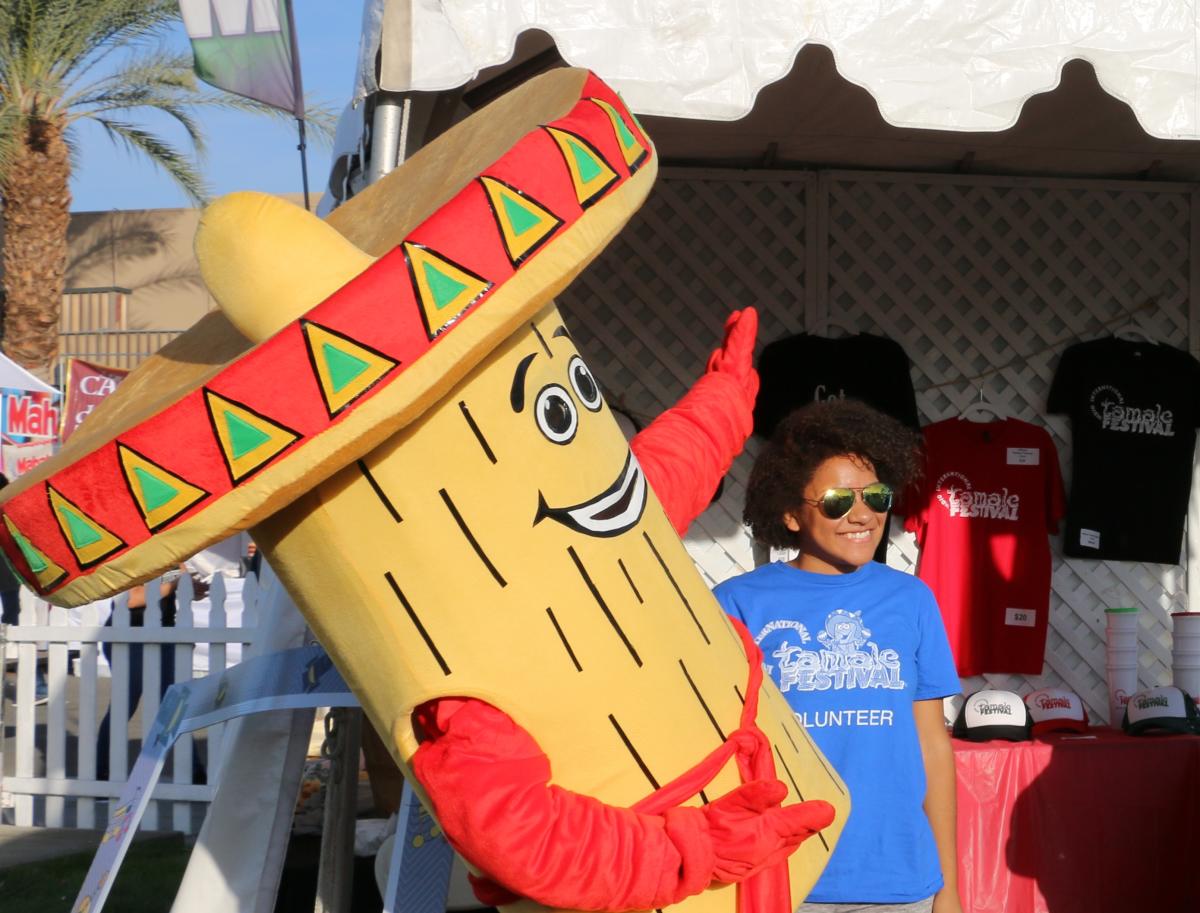 Saturday, December 1, 2018
Grand Opening Celebration
The Indio International Tamale Festival will kick off with an opening ceremony led by the Indio City Council and Manager. Mouthwatering samples from festival vendors and goodie bags will be offered to those attending.
Bobby Pulido
Fans of Tejano style music will love this year's headliner, Latin Grammy nominee Bobby Pulido. The Texas-born singer will perform some of his greatest hits on the Amigo Stage. Attendees can dance to the lively beats of his music while enjoying a tasty treat.
Artist Fact: In 2012, the singer participated in Mira Quien Baila, the Spanish language equivalent of Dancing With the Stars!
Tamale Eating Contest
Attendees that want to save their appetite and are up to the tests, can participate in the tamale eating contest sponsored by Telemundo 15 and La Poderosa 96.7.
Event tip: Same day walk-ins are welcome to join, but registration is encouraged because sign-ups fill quickly.
Sunday, December 2, 2018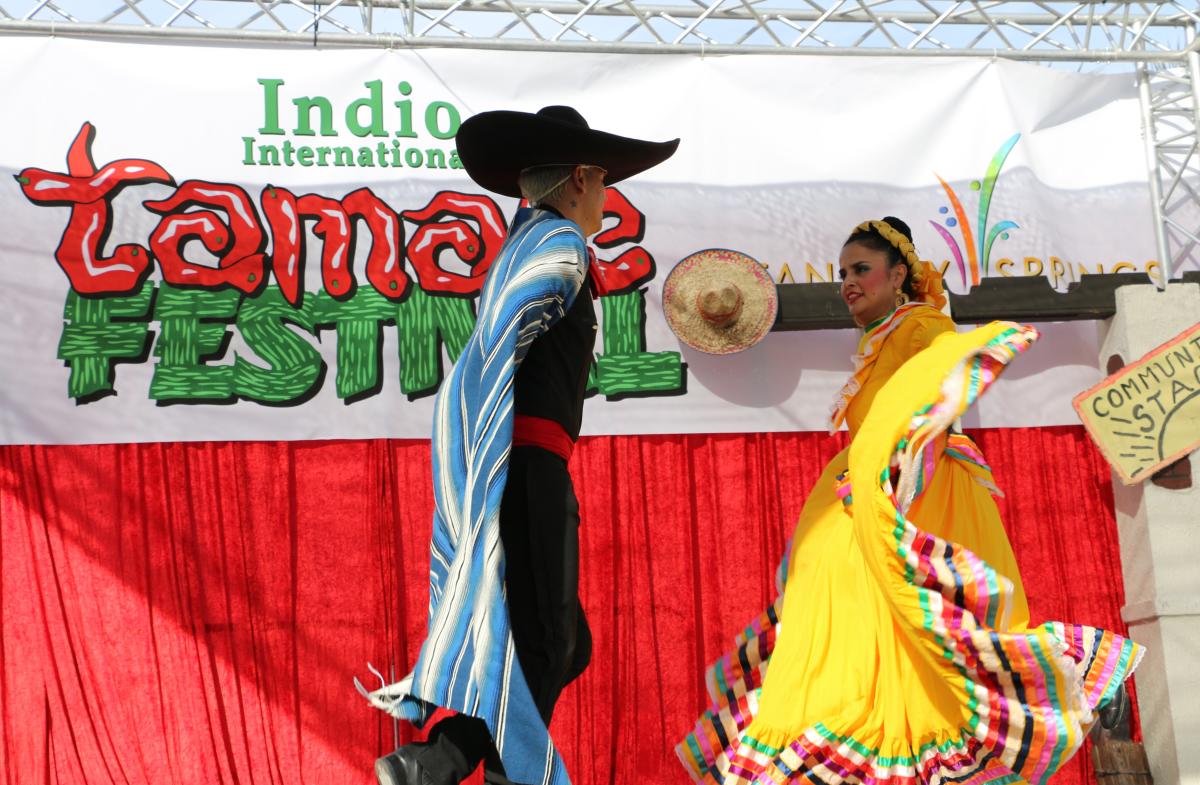 Local Performers
Community talent takes the spotlight on Sunday, where ballet folkorico, mariachi, and musicians will perform across the various entertainment stages within the festival. Local high school dance teams, like the CVHS Drill Team, will also be appearing.
New This Year
Zipline and Rides
Fly across the sky and into the festival with this year's zipline. The zipline will be 340 feet long and 30 feet tall and start on Fargo Street and glide into Smurr Street. Participants will be able to look down and get a bird's eye view of not only the festival but of special chalk drawings that artists will create on the road. Thrill and kiddie rides will both be added to get everybody's adrenaline pumping!
Musical Variety
To create a well-balanced lineup of musical acts, event organizers mix and matched different artists across the many entertainment stages. Everything from reggae to country western and even rat pack era crooning will be represented this year.
Event tip: Keep an eye out for the funk band, dysFUNKsion. It will be their first year at the festival after audiences requested the genre at past festivals. 
Farmers Market
Twelve different farmers will be on site and sell their homegrown sprouts, honey, produce— one vendor is even bringing their own woodcutting.
Game Alley
The game alley will be a street that will consist of half carnival-esque games and half sponsors booths where freebies will be given away.
Kids Zone
The kids' zone is adding more make it and take it style art and crafts this year. It will also feature interactive art kids can paint on, sponsored by Burrtec.
Tickets and Additional Information 
This event has free admission and is open to the public. No registration is required and no outside beverages or ice chests are allowed. Be sure to attend the 2018 Indio International Tamale Festival and for other major events happening in the oasis, be sure to check out our full events calendar in Greater Palm Springs.