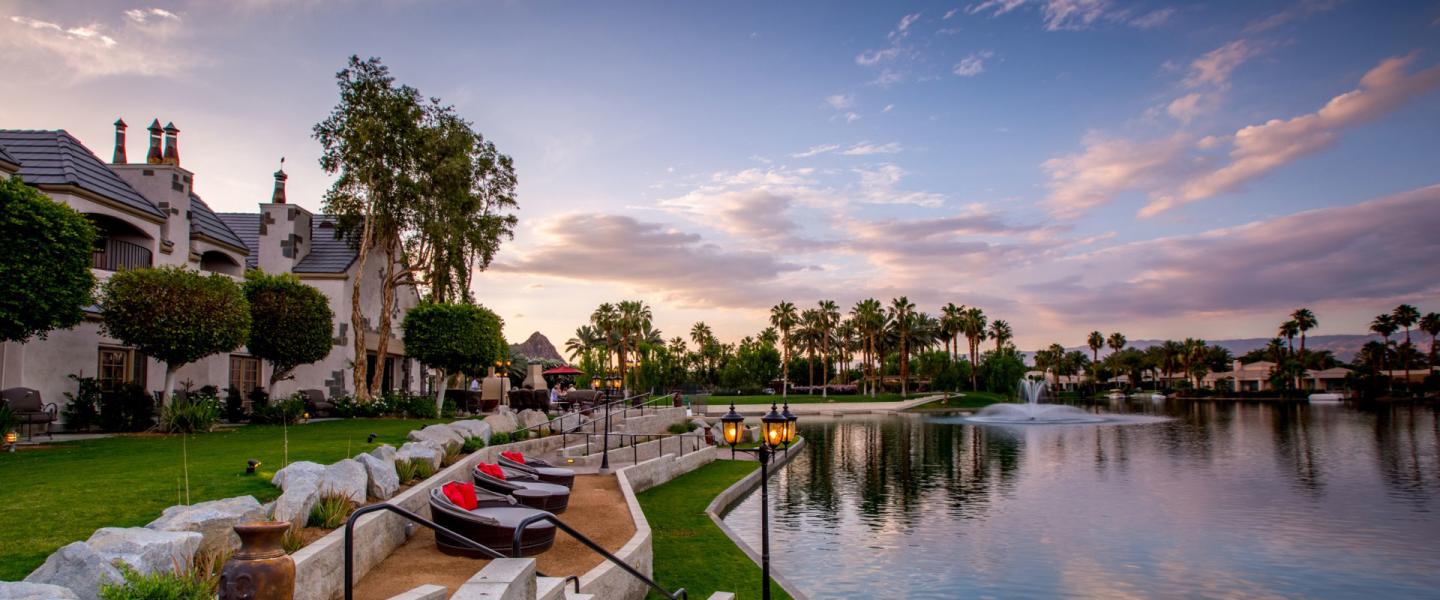 While Greater Palm Springs is sprawling with excellent large-scale hotels and luxury resorts, discerning travelers also opt to book smaller accommodations that yield more intimacy and privacy. The boutique hotels and properties of Greater Palm Springs—whether steeped in history, award winning or both!—pack heaps of personality and charm, providing guests with pampering amenities and even more personalized service.
Boutiques like Korakia Pensione, Alcazar Palm Springs, Sparrows Lodge and Hotel California are popular favorites, but we rounded up a handful of lesser known and equally stellar hideaways—offering no more than 40 rooms—that prove bigger isn't always better in Greater Palm Springs.
Villa Royale Inn | Palm Springs
The celebrity history at Villa Royale Inn runs deep. The property was the private estate of film star Sonja Henie in the 1940s; it became the stomping ground of two Hollywood set designers in the 1970s; and it was owned by Emmy award winner Tony Shaloub until 2004.
For decades, loving care has embraced this charming, 31-room property frequented by prominent guests who prefer its intimate atmosphere reminiscent of a Tuscan estate with Mediterranean-themed landscaping, fountains, statues and vibrant gardens. All intricately designed rooms—including villas and suites—tout their own personality, and no two are alike, and the Europa Restaurant on the grounds has received the AAA 4-Diamond rating for more than a decade.
The Willows | Palm Springs
History and modern sophistication merge at The Willows, an upscale resort transformed from a decadent, million-dollar mansion. The luxe hideaway offers only seven rooms—all uniquely designed—so posh and grand it's attracted the likes of Clark Gable, Joseph P. Kennedy, Marion Davies and Albert Einstein.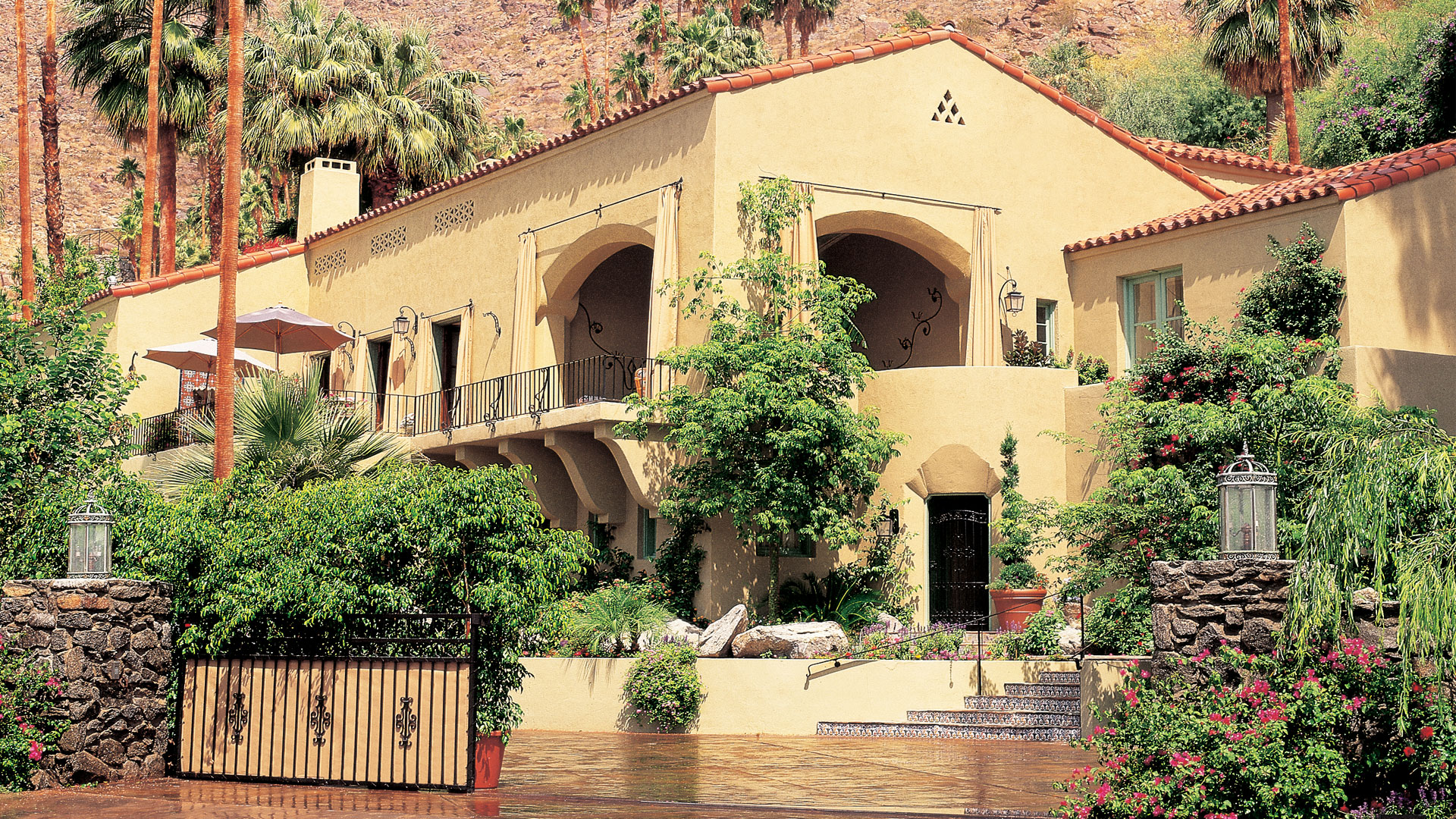 The magically rustic hideaway features lush, terraced gardens and commanding panoramas, and the rooms were carefully preserved, each equipped with hand-selected antique furniture while many offer fireplaces and private patios or balconies. The Willows is almost as famous as its guests: the hotel and original owner have been featured several times in The New Yorker going back to 1926!
Casa Cody Inn | Palm Springs
There's a lot of pressure to be the oldest operating hotel in Palm Springs, but Casa Cody Inn exceeds expectations. Palms, flora and fruit trees are abundant, and the views of San Jacinto Mountains are impressive.
Founded in the 1920s by Hollywood legend Harriet Cody (cousin to the notorious Buffalo Bill), this boutique hotel features traditional adobe hacienda architecture at its best. There are 29 ground-level rooms to choose from, and its low light pollution and secluded setting truly amp romantic stargazing. Casa Cody Inn is recognized by the Palm Springs Preservation Foundation and has been home-away-from-home for many legendary stars like Charlie Chaplin and Tom Mix. 
The Chateau at Lake La Quinta | La Quinta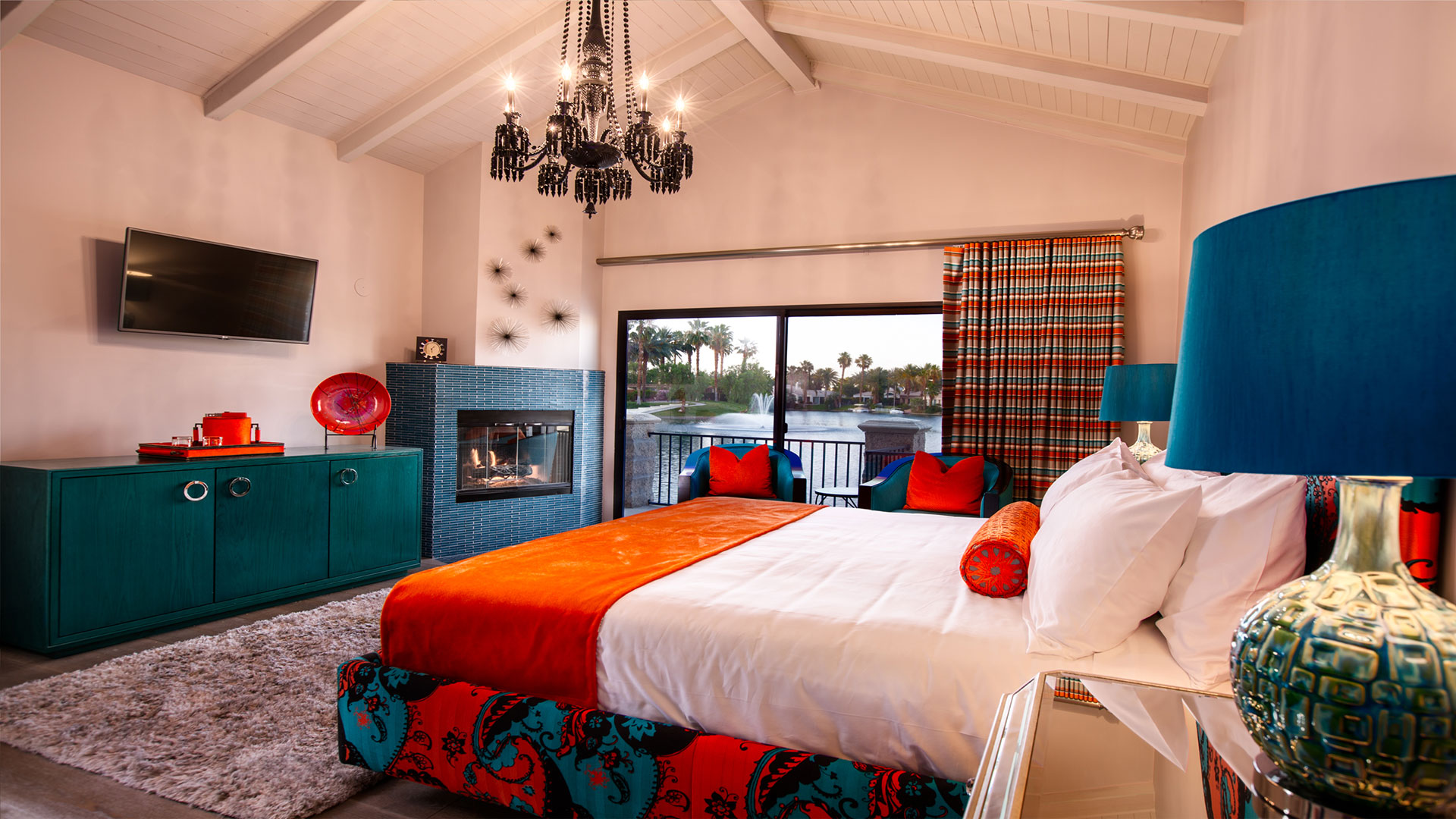 The Chateau at Lake La Quinta is so romantic, it's known as a popular venue for weddings and intimate retreats. Found behind locked gates and modeled after a European chateau, the boutique property is surrounded by rolling lawns and lush gardens while the thirteen suites and casitas overlook Lake La Quinta and the Santa Rosa Mountains. Guests are treated to fine amenities including an outdoor pool sanctuary, an elegant bistro with outdoor fire pits and, of course, breathtaking views.
Old Ranch Inn | Palm Springs
Old Ranch Inn gets tons of love across the globe. Just steps from downtown yet seemingly worlds away, Old Ranch Inn has a trademark "Old West" ambience with warm hospitality one would expect for its reputation.
The inn features eight suites with private patios, wet bar/kitchenettes and large bath tubs, as well as an outdoor heated pool and terrific views of San Jacinto and Santa Rosa Mountains. This little slice of paradise has big personality and, with only eight suites, it's an intimate affair for couples.
Looking for more unique stays in the oasis? Check out our full list of boutique hotels and inns in Greater Palm Springs.