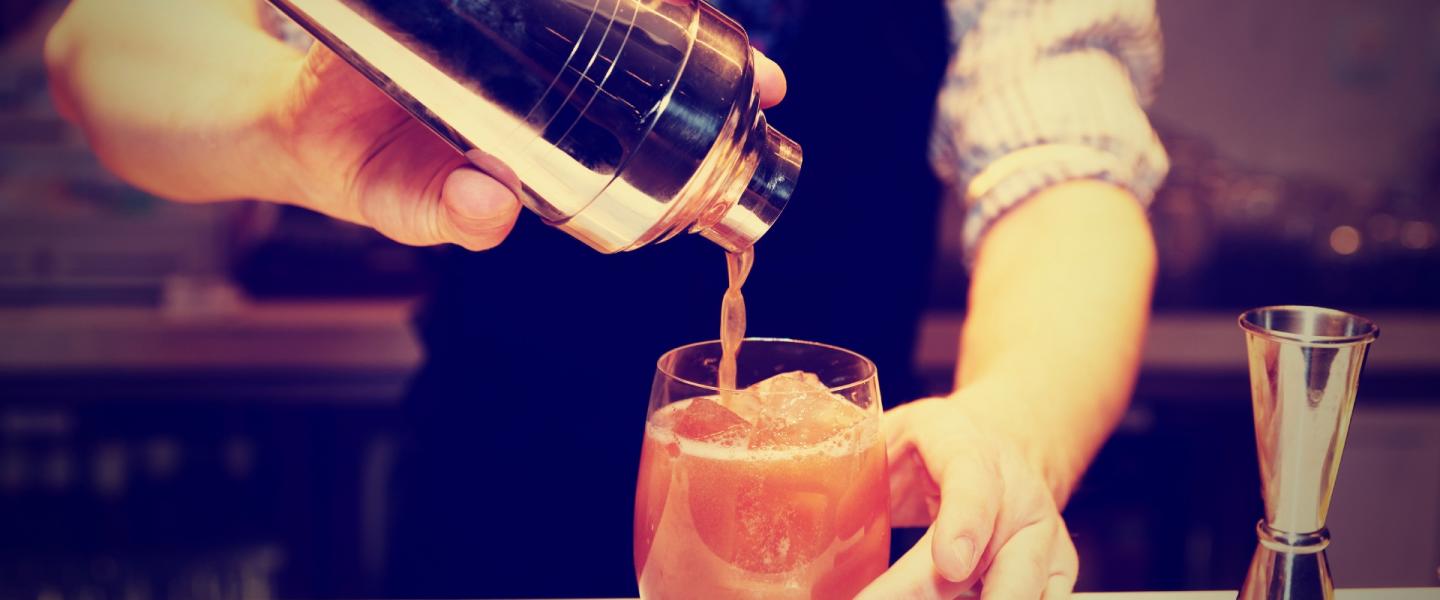 You don't have to go far from your guestroom for a convenient nightcap in Greater Palm Springs. Some of the valley's finest resorts woo night owls with an exciting bar scene, many that have seduced the likes of Frank Sinatra for decades. From old-school institutions to new-wave hot spots, these unforgettable and unique hotel bars know how to shake, stir, pour and pop a cold one for a wild night "in."
Perhaps the most famous hotel restaurant in Greater Palm Springs, Melvyn's has been slinging drinks since the 1920s, and celebrities have since visited in droves. The restaurant and bar has maintained its Old Hollywood glamour with elegant decor, glittery chandeliers, priceless art, strict dress codes and buttoned-up staff. Unabashedly refined, Melvyn's is a dashing time warp that embraces a supper-club lifestyle thanks to its reputation that precedes it, and the classic cocktails here are the perfect match for the experience.
The bar has also become a preferred hot spot for buttoned-up younger types thanks to live entertainment and old-school ambience that's proven to be infectious.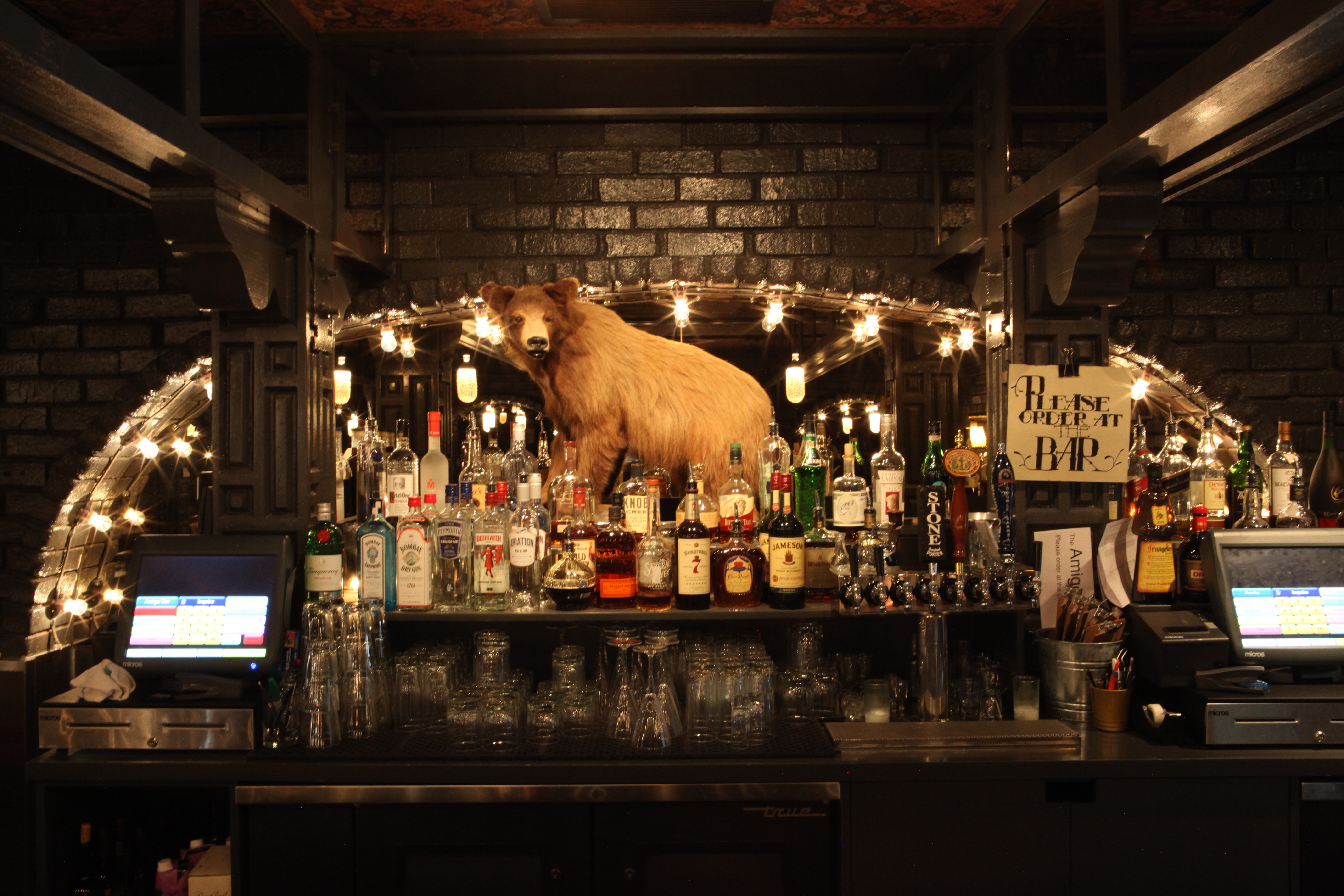 There's always something going on at Ace Hotel's Amigo Room, whether it's a live DJ, rock band or drag performances. The hipster hideaway is the original stomping ground for millennial night owls who thrive on a thrilling scene with their gaggle of friends. Dimly lit, the 70's-inspired The Amigo Room is lively until last call when patrons spill out to the pool bar that's brimming with locals and visitors alike, so packed you might think there was a celebration at hand.
Expert in creating inventive craft cocktails, Ace Hotel truly defines the ultimate hotel bar experience for the stylish set, especially in Palm Springs, where you can indulge in libations on the sky deck or chill out in the Jacuzzi with a PBR.
Sports fans rejoice when visiting Omni Rancho Las Palmas Resort. It's the most exciting sports bar among top resorts in the valley, where several large flat-screen TVs play the most current and important live sports games. Here, it's all about celebrating American favorites, from comfort foods like pizza and burgers to domestic beers and local brews on tap (like Coachella Valley Brewing Company and La Quinta Brewing Company). The bar also serves cool craft cocktails like the Desert Heat (Patron Tequila, cucumber, jalapeño, lime) and a terrific selection of wines by the glass.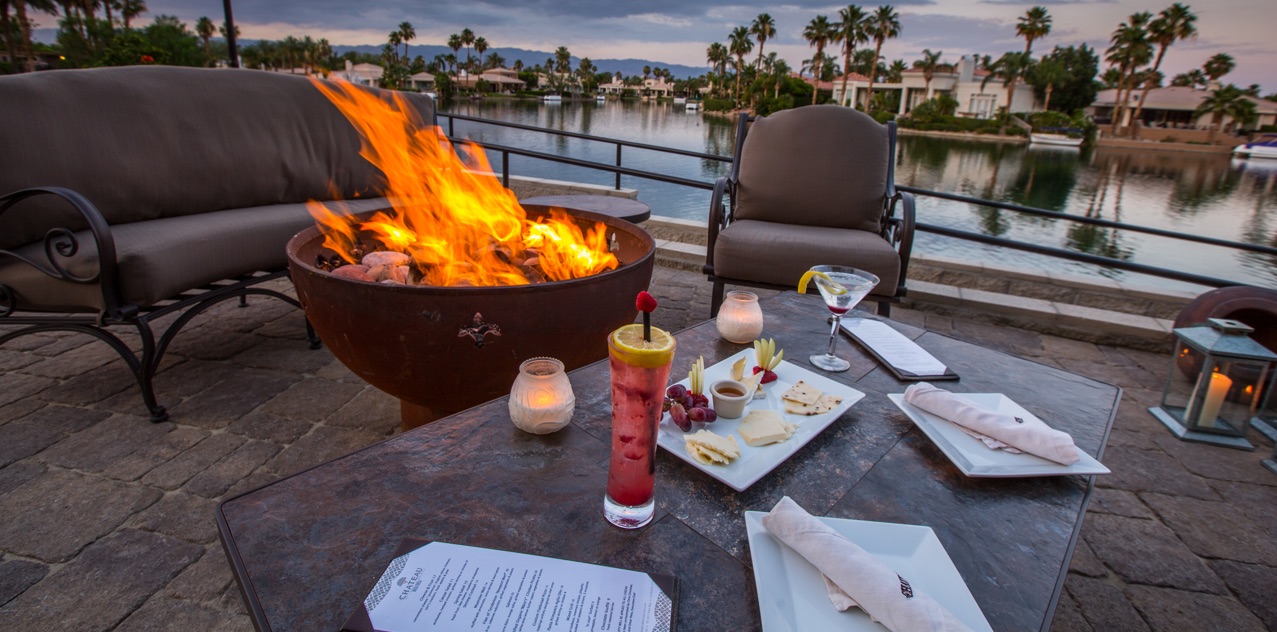 The self-contained oasis of The Chateau is so dazzling that guests hardly leave the property. Right on the bank of a placid lake, the luxury-drenched resort is all about the landscape and views, whether from the newly renovated suites or the tranquil pool. The new entertainment patio and nine-seat bar overlooking the lake are essential spots for sundown cocktails. The views are so magnificent that locals and visitors alike make a beeline here for Sunset at Melange happy hour, where the shimmering sunset over the lake is breathtaking. Guests can select from a number of cocktails, martinis, wines by the glass and domestic beers.
Nature enthusiasts fall in love with the adults-only, Two Bunch Palms resort that sprawls on 56 gorgeous acres. While wellness is the priority (the resort is home to hot mineral pool grottos for therapeutic properties), the signature restaurant The Restaurant at Two Bunch Palms is home to an unassuming, intimate bar that's brimming with soulful characters. From CEOs to young Hollywood starlets, you never know who you'll be rubbing elbows with. Resident mixologist Jeremy Van Blarcom whips up tantalizing, thoughtful craft cocktails that truly hit all the right, thirst-quenching notes, and overnight guests get proper shut-eye after a stiff cocktail or two.