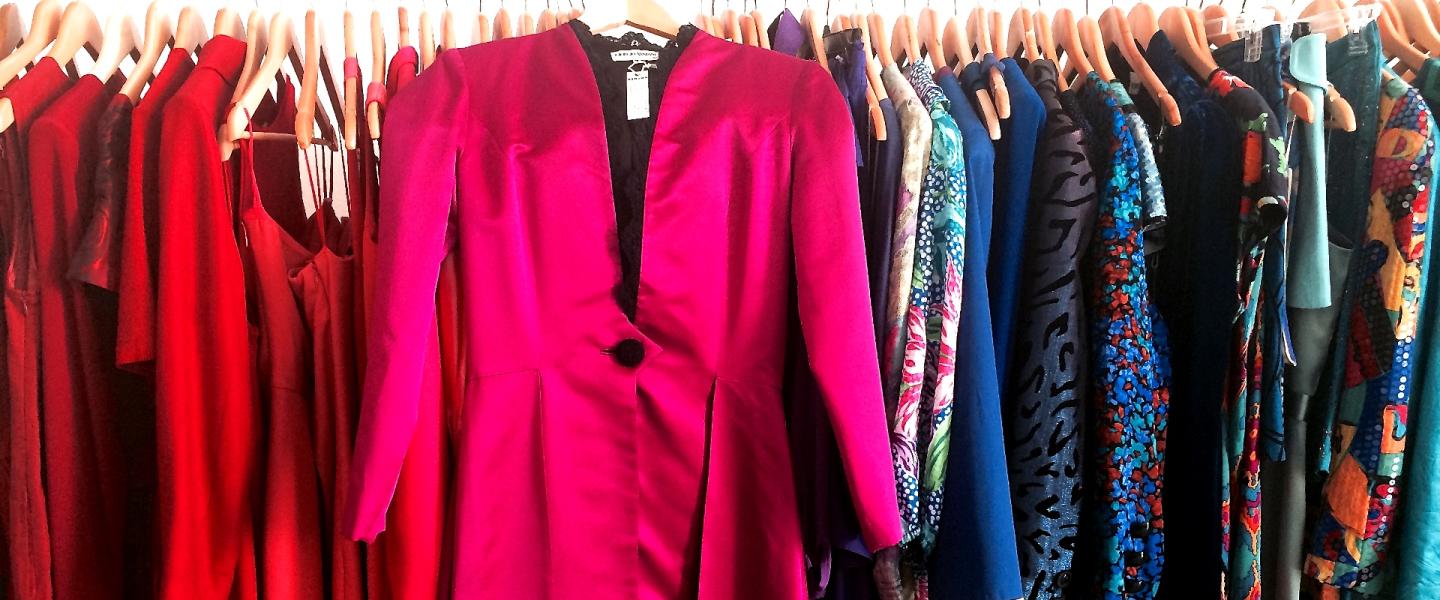 Architectural Digest calls Palm Springs a 'Mod Mecca'—and so you'd expect it to be a hot spot for vintage shopping. However, don't limit your hunt for treasures to only Palm Springs. You are guaranteed to find treasures throughout the Coachella Valley—some where you'd least expect.
Whether you're on the hunt for furnishings or clothing, continue your vintage expedition east into the valley, and you'll be well rewarded with treasures.  
In Palm Springs, just past the landmark Palm Springs Visitors Center, Kerson (2699 N. Palm Canyon) is a good introduction to the vintage bonanza that lies ahead. Housed in a midcentury building with floor- to- ceiling windows and amazing views, three show rooms feature vintage design-led furnishings and lighting, as well as limited edition photographic prints by Mark Shaw from the 50s and 60s of celebrities such as Elizabeth Taylor. Don't overlook the vintage and designer fashions to die for. 
A minute away is Modern Home (2500 N. Palm Canyon) in the mini mall behind Carl's Jr. Besides their wide range of contemporary home décor essentials, Modern Home has a separate gallery of vintage classics, from 60's era paintings that were once owned by Frank Sinatra and Elvis Presley to Eero Saarinen tulip tables and chairs. Other items include collectible Enid Collins box bags and vintage record players. 
The Uptown Design District begins at 1345 N. Palm Canyon. This low-slung midcentury building houses several shops selling beautiful vintage furnishings and accessories. Next is Dazzles at 1035 N. Palm Canyon, now in its 35th year. It never disappoints with its colorful vintage glassware, Tiki accessories, lighting, jewelry and outdoor furniture.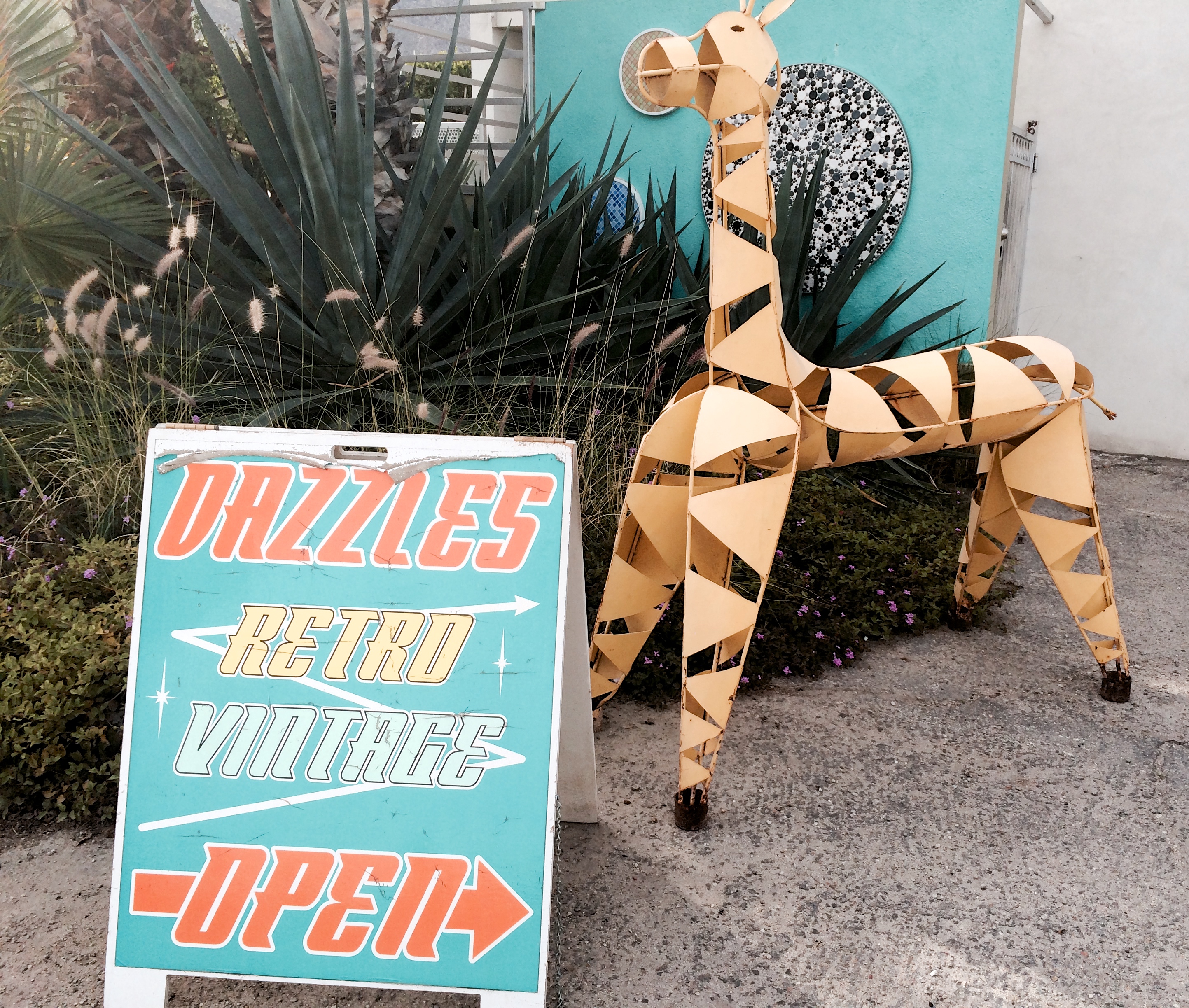 Spend a day checking out the excellent Modern Way, A La Mod, Flow Modern and the Palm Canyon Galleria for more eclectic and one-of-a-kind vintage finds. Pop over to Indian Canyon to see what Prime Gallery has in store. And don't forget Déjà Vu for fine vintage clothing. (Use the free BUZZ trolley to save your feet).
The outdoor Palm Springs Vintage Market takes place on the first Sunday of every month from October to May, with dozens of vendors at the Spa Casino parking lot.
In Cathedral City, Victoria's Attic is an antiques mall on Hwy 111 that makes a terrific stop for some serious vintage shopping.  HGTV filmed scenes for its final season here for 'Design Star' with the winning designer making vital purchases. Find art glass, furniture, artwork, kitchenware and more. Their second location in the Atrium in Rancho Mirage on Hwy 111 at Atrium Way has more furniture, including Milo Baughman chairs. Victoria's Attic also hosts regular indoor flea markets at the Atrium that run through the summer. Browse stalls in air-conditioned comfort on the second Saturday of each month.
Before you get to Rancho Mirage, detour left on Perez Road from Hwy 111 and venture a mile down. You'll find the Perez Art and Design Center, a favored hunting ground of famous interior designers and a well kept secret, although it, too, gets mentioned in Architectural Digest. The first shop, located at 68929 Perez Rd., is Hedge. Its carefully curated selection of vintage pieces, from tables to bedroom sets, is all great quality often with classic designer names. Owners Thomas Sharkey and Charles Pearson will tell you that they fill the store with things they would have in our own home and buy things that inspire them. In the same row is Modern Spaces, owned by Paula Raya who only selects dealers who know their stuff.  As Raya will tell you, the store is a fun and eclectic mix of midcentury modern and kitsch. There are six vintage stores in this strip, so buy, buy, buy.
Palm Desert's The Fine Art of Design in a midcentury store at 73717 Hwy 111 is a goldmine of vintage fashions, named by Elle Magazine as one of the best vintage clothing stores in America. Owner Nicolas James Delgado graduated from New York's Parsons School of Design, but grew up in the Coachella Valley. He says designers and stylists come to the store from Los Angeles, New York and Japan for inspiration, photo shoots or for something to wear to Coachella.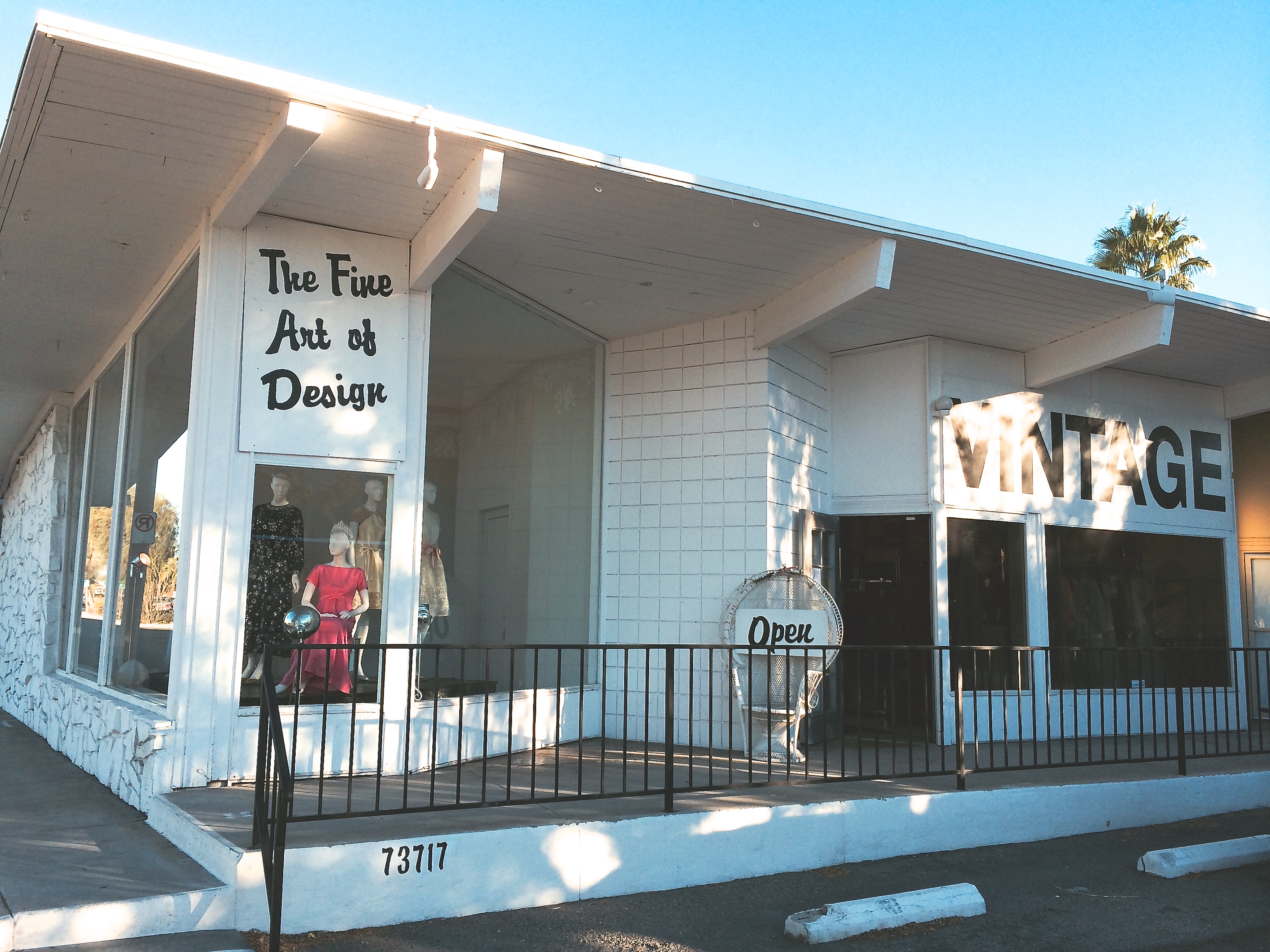 In La Quinta, Vintage Flavor is a relative newcomer started by 'Glo' who scouts estate sales and auctions to bring the best of local vintage to this end of the valley. Her collection of vintage Pyrex is extensive. The store is located at 77955 Calle Tampico, suite A, adjacent to Old Town La Quinta.
The Design Collections encompasses upcycling, vintage and antiques in the Old Town Indio store. In business since 1986, Bill and Carolyn French are known for their ability to make one-of-a-kind pieces from old doors and other wood cast-offs. Vintage Mexican 'Tresero' hutches or upcycled cabinets and tables, even a 50's rocking horse, make this a special destination.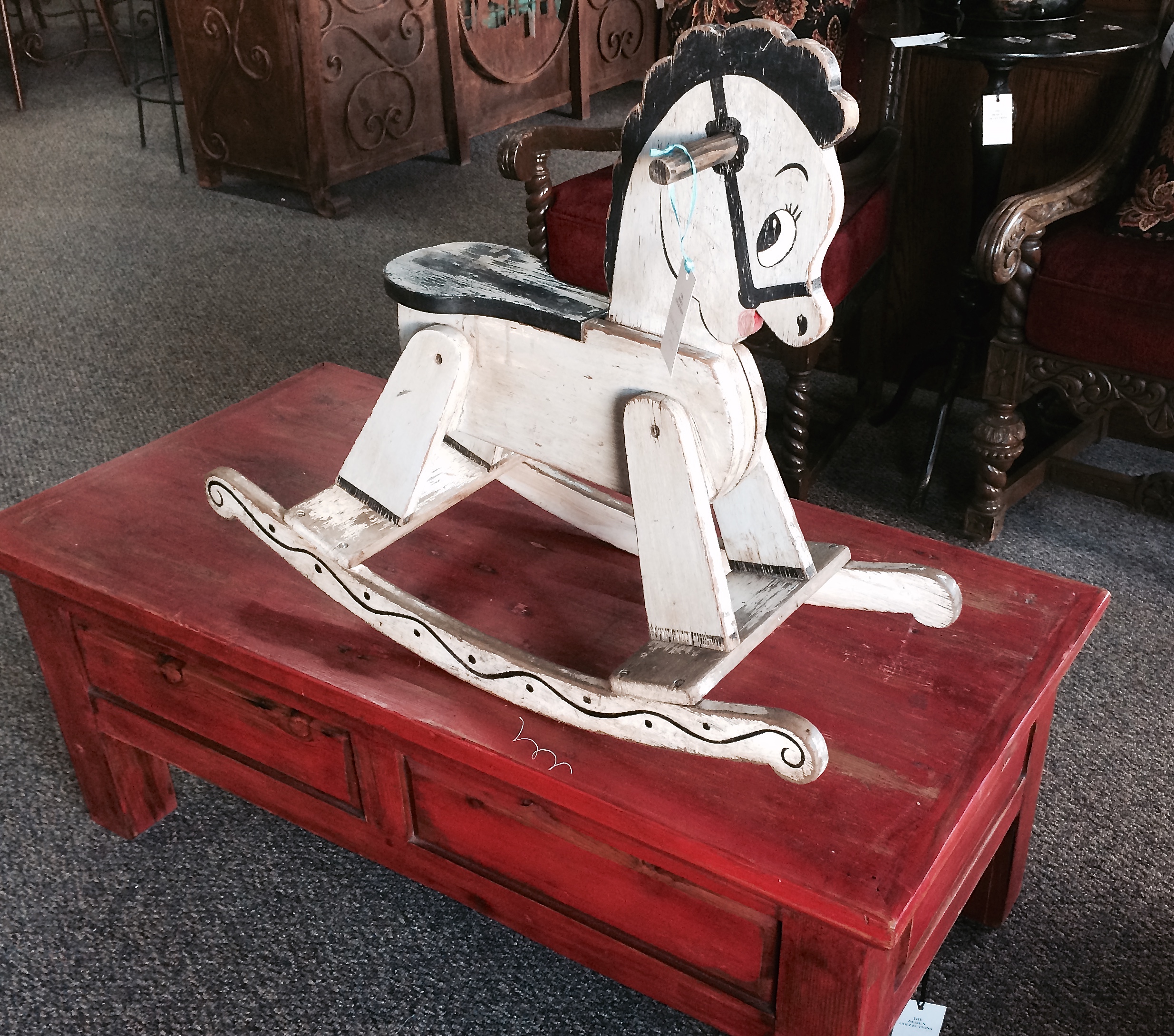 Tip: Many vintage stores and gallerias close Monday and Tuesday, so check hours before beginning your vintage expedition.