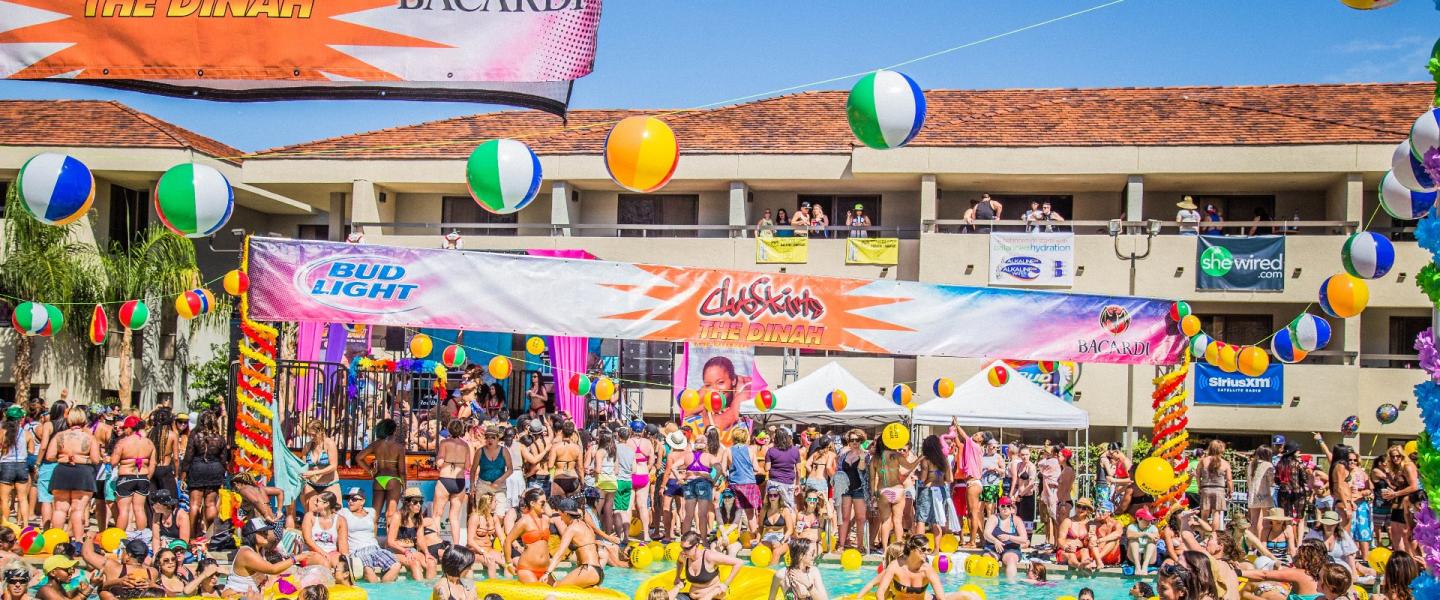 Spring is one of the best times to visit Greater Palm Springs. While the idyllic weather is one reason to make a trip to the Oasis, the events are another. It's time to stow away the bow ties and blazers as we say goodbye to the Palm Springs International Film Festival and Modernism Week and break out the swimwear and sunglasses as the destination prepares for some of the hottest pool parties. Among them is Club Skirts presents The Dinah, which, as always, has secured an impressive lineup.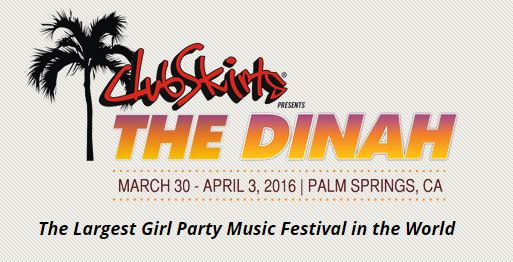 "Dinah Shore is an opportunity for young professional people, who during most of the year are wearing their pinstriped suits, ties and going to meetings and working, to let their hair down and come here to meet new friends or see old friends, and just enjoy being in Palm Springs," said Mayor Robert Moon. "It brings a lot of people from all over the United States and abroad to Palm Springs at a beautiful time of the year, and it gets bigger and bigger each year."
From Elle King and Taryn Manning to Lea DeLaria, the weekend-long event — which runs March 30 through April 3 and attracts lesbians from around the world — will feature a slew of talented female artists, who not only have the chops, but may have also graced the big or small screens.
At the top of the list is Elle King, whose single "Ex's & Oh's" off debut album "Love Stuff" propelled her musical career and garnished a couple Grammy nods. King, daughter of former SNL cast member Rob Schneider and model London King, made her first movie appearance alongside her dad in "Deuce Bigalow: Male Gigolo" and released "Love Stuff" early last year. "Ex's & Oh's," the lead single on the album, reached the top of the rock charts and the Top 10 on the Billboard Hot 100. She received two Grammy nominations for Best Rock Song and Best Rock Performance. Hers is a must-see set this year.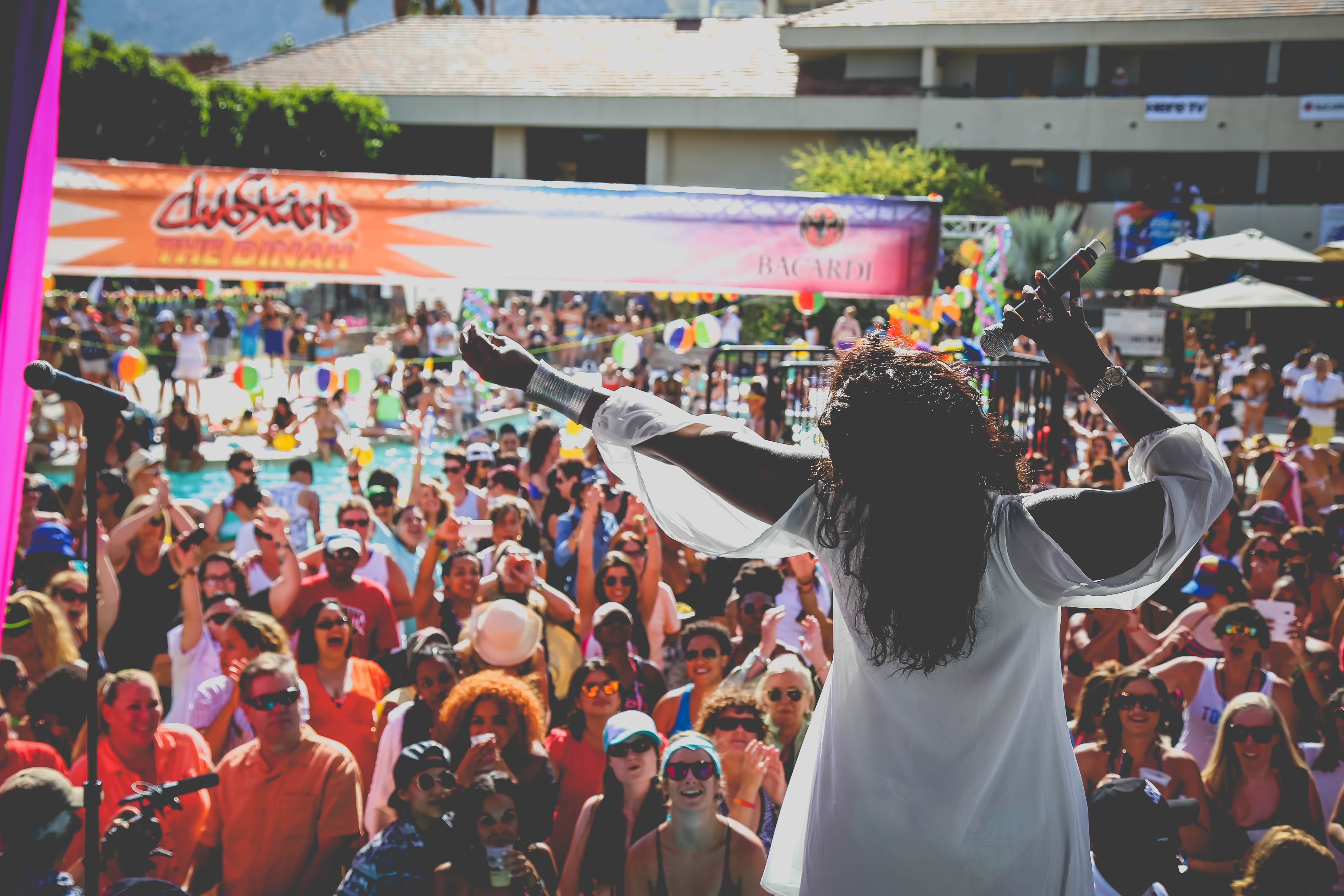 Taryn Manning of the Netflix series "Orange is the New Black" will be hosting and guest DJ-ing the Dinah pool parties. The actress is also a DJ and musician. She started her musical career alongside her brother in 2003 as part of the band Boomkat and began her solo project in 2009. Her debut solo album "Freedom City" was released last year. In between shooting films and "Orange is the New Black," this busy lady has been working on a clothing line and booking DJ gigs. Hopefully, she'll be bringing some self-designed swag to the desert.
Manning's co-star, comedian, actress and jazz musician Lea DeLaria will also be performing this year. Best known for her portrayal of inmate Big Boo, DeLaria was the first openly gay comic to break the late-night talk-show barrier in 1993 when she appeared on "The Arsenio Hall Show." She joked, "It's the 1990s ... It's hip to be queer, and I'm a bi-i-i-i-ig dyke!" She's built a career both on and off Broadway as well as in a number of films. Outside of acting, DeLaria has dropped five jazz albums and has appeared on three others as a guest vocalist.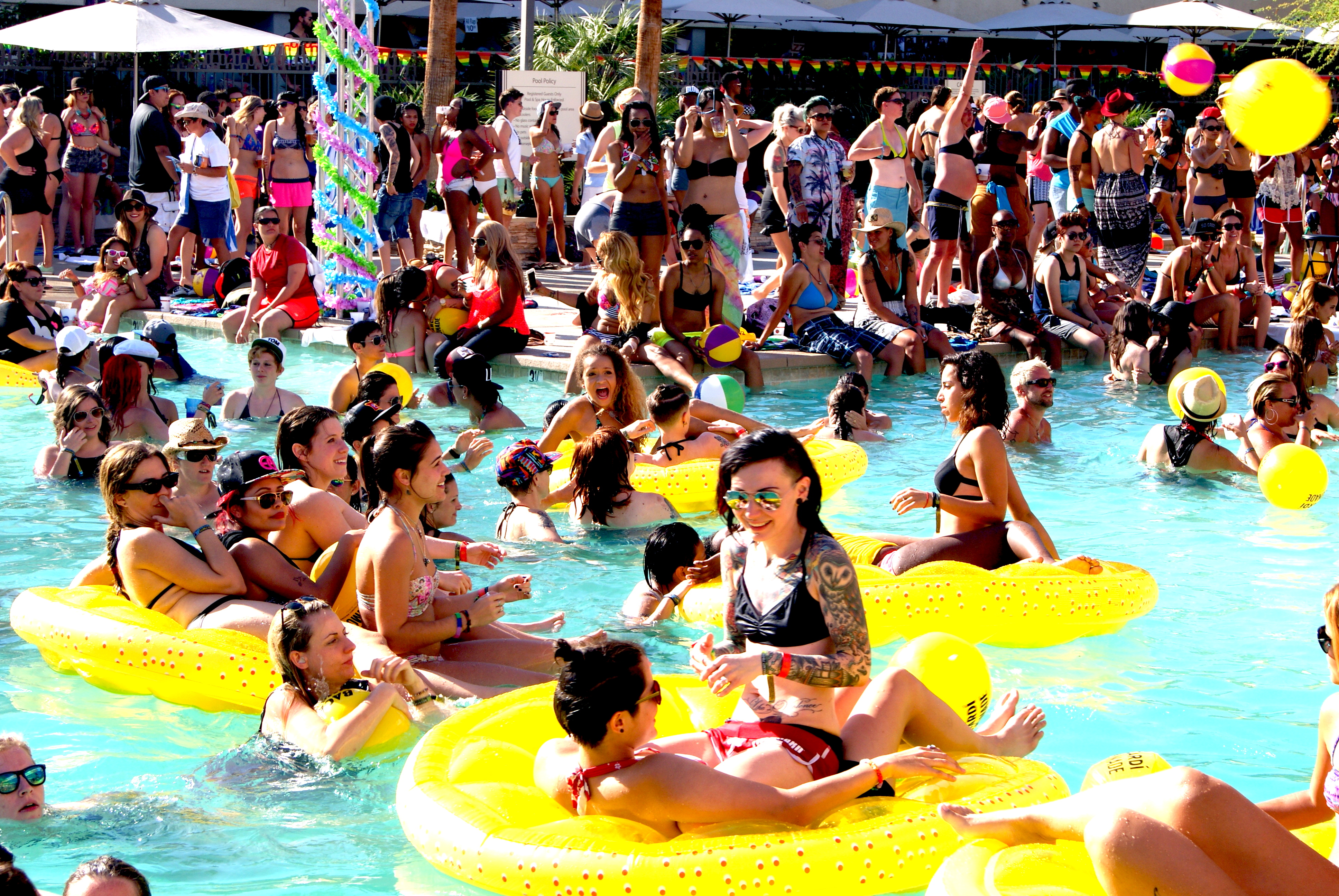 "I think it's great to see all these women come into Palm Springs," said Moon. "It's a wonderful opportunity for Palm Springs to introduce what we have to the younger demographic, who hopefully will be coming here for many years." 
Rounding out the lineup are equally impressive DJ Samantha Ronson, Angel Haze, Kate Moenning and Camila Grey, Madison Paige, DJ Mary Mac, Hunter Valentine and Jolivi. For more information, visit www.thedinah.com.