If you're heading to Stagecoach, don't forget to grab your Stetson hat and boots because at California's Country Music Festival, dressing the part and unleashing your inner cowboy or cowgirl is half the fun. 
The festival, which runs April 28-30 even has a designated Denim Tuxedo Night, a call to action for all attendees to dress in their best denim from head to toe on the first day of the festival.  
 
THE MUSIC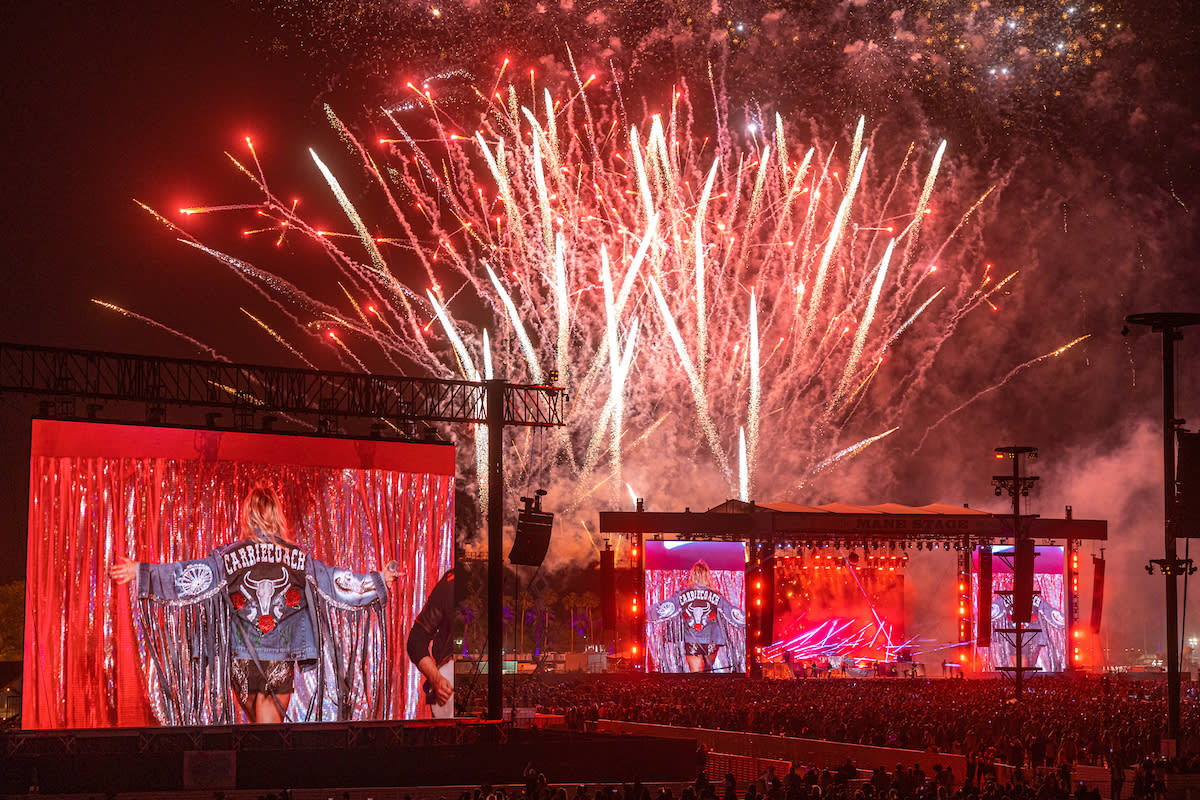 Images provided by Stagecoach Music Festival
The one thing more prevalent at Stagecoach than barbecue sauce and lawn chairs is amazing country music. Each year the festival, held in Indio, features the biggest and most popular mainstream country performers in addition to bluegrass, folk, and classic country.  
The line-up includes: 
Friday, April 28: Luke Bryan as headliner. Other notable acts sprinkled throughout the day include Jon Pardi, Riley Green, Elle King, ZZ Top, Melissa Etheridge, Sammy Kershaw, BRELAND, Trixie Mattel and many others. 
Saturday, April 29: Kane Brown as headliner. Other acts include Old Dominion, Gabby Barrett, Niko Moon, Morgan Wade, Bryan Adams, Marty Stuart and His Fabulous Superlatives, Mary Chapin Carpenter, Dillon Francis, Nikki Lane and many others.  
Sunday, April 30: Chris Stapleton as headliner. Other acts include Brooks & Dunn, Parker McCollum, Lainey Wilson, Parmalee, Tyler Childers, Turnpike Troubadours, DIPLO and Ryan Bingham. 
 
WHAT TO EAT & DRINK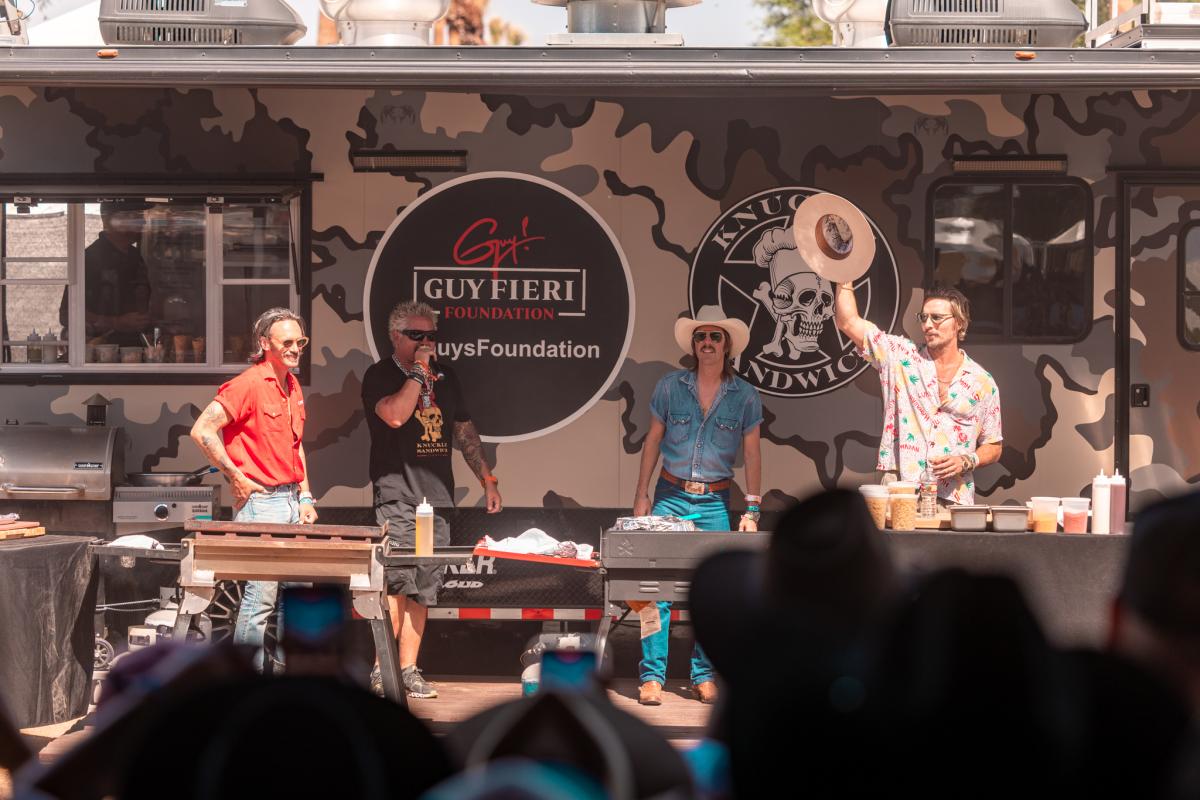 Images provided by Stagecoach Music Festival
There are full bars located throughout the festival grounds to keep you quenched and plenty of places to grab some grub. 
Beer Barn:  Here you can grab a cold one, find something to eat, and charge up your phone, all at the same time.  
The Cabin: If you have a hankering for top-shelf craft cocktails, this is where you can grab it. Plus it's served from a mini-mountain cabin that feels right at home at Stagecoach. 
Guy Fieri's Stagecoach Smokehouse: The Food Network host and his friends - pit bosses and Stagecoach performers - cook up the barbecue in front of fans all weekend long.   It's fun to watch the demos and stick around for some free samples.
Some of the demo guests throughout the weekend include Adam Perry Lang and Pat Martin; Jon Pardi; ZZ Top; Old Dominion; Brandon Shepard & Operation BBQ; and Bailey Zimmerman. 
BBQ: A popular mainstay of the festival is the mouth-watering, finger-lickin' barbecue which includes all different styles so no matter where you are from, you'll feel at a home. 
 
WHAT'S NEW 
The air-conditioned HonkyTonk Dance Hall has always been a great place to get your two steps on or cool off from the heat.
New this year, the dance hall will feature some high-profile acts such as Dillon Francis, that will help elevate the vibe of the Dance Hall. 
Friday, April 28: Girl Talk, Disko Cowboy, Flying Mojito Bros, Pennywild, and DJ Rick. 
Saturday, April 29: Dillon Francis, Blake Hortsmann, Fundido, Alana Grace, and DJ 30Rack
Sunday, April 30: Lost Frequencies, Chet Codes, DJ Bad Ash, and DJ Kermie J Rock. 
WHERE TO STAY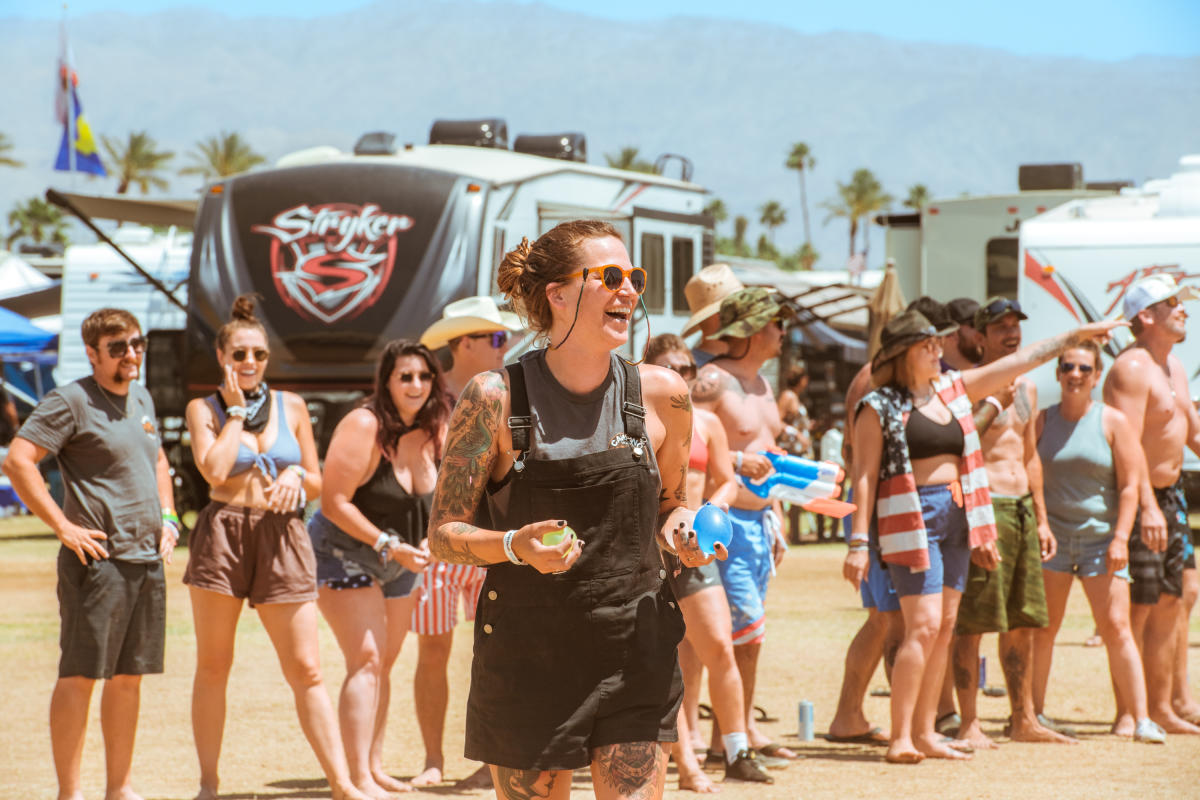 Images provided by Stagecoach Music Festival
If you are looking to stay onsite for Stagecoach, there are RV and car campgrounds. You can also rent a furnished tent or yurt at the Safari campground.  With so much activity the campgrounds are an extension of the festival.
If you don't have an RV or camping is not your style, there is still availability at various hotels and resorts across Greater Palm Springs.  
From options of resorts and vacation rentals to motels with vacancies, including Motel 6 locations still have room vacancies. 
If you're all about the amenities and vibe, here are some resorts that may have availability: The Chateau at Lake La Quinta in La Quinta; Renaissance Esmeralda Resort & Spa in Indian Wells; Tommy Bahama Miramonte Resort & Spa in Indian Wells; Omni Rancho Las Palmas Resort & Spa in Rancho Mirage. Check out the full list of places to stay in Greater Palm Springs. 
THINGS TO KNOW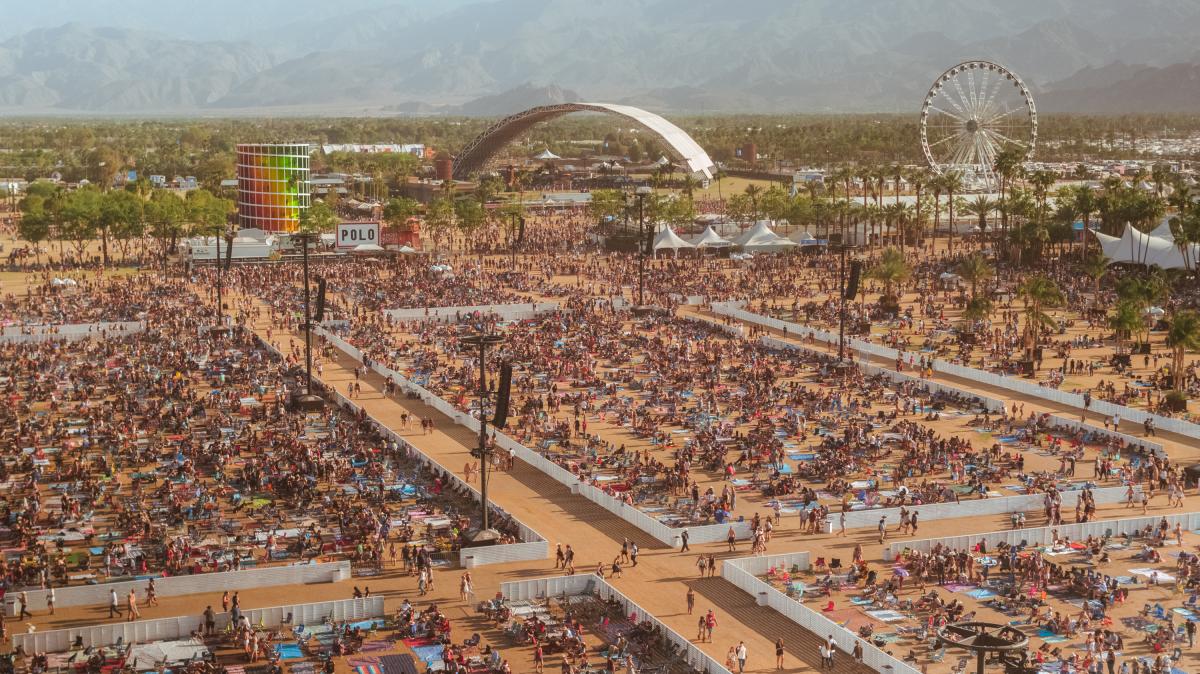 Weather: Stagecoach is held in late April and the average temperature during that time of year is between 80 and 85 degrees. So plan accordingly. Wear light colors, stay hydrated, and don't forget the sunscreen.
Grab a seat: Unlike many music festivals, bringing lawn chairs and beach towels to carve out a spot on the grounds is encouraged at Stagecoach. Much of the viewing area for the main stage is specifically for people to bring lawn chairs to act as their home base for a long day of music and food. Note: Only low-back lawn chairs are allowed. 
Bandana: Nothing is more useful at Stagecoach than a bandana. Of course, it can be a fitting accessory at a country concert, but also it can be used to cover your mouth at times with any dust. 
If you are looking to start planning your getaway to Greater Palm Springs, here is your guide to packing.
Photo Credit: All images in this blog are provided by Coachella Valley Music & Arts Festival and Goldenvoice.