Carnivores rejoice year-round in Greater Palm Springs thanks to excellent steakhouses that take their beef seriously. In fact, the Oasis is home to more than a dozen tried and true institutions and newer hot spots known to sizzle up tantalizing slabs of steak, from perfect porterhouses to tantalizing T-bones. Among the best in the desert, these popular steakhouses make the cut as truly exceptional.
Location, location, location… and an incredibly memorable steak. That's the allure of The Edge at The Ritz-Carlton, Rancho Mirage. The steakhouse is perched on a dramatic cliff side 650-feet high, harboring breathtaking views of the valley (which means you should book a table during sunset to get the best experience). The fine-dining restaurant can feel like a midcentury modern time warp with waiters jazzed up in white dinner jackets and Frank Sinatra crooning in the background, which makes the perfect accompaniment to a ritzy night out.
Proving it's boss, The Edge features its own dry-aging room where grass-fed beef is aged 21-65 days. Even Japanese Wagyu is served here should you want to splurge and indulge properly. The service is always impeccable, of course.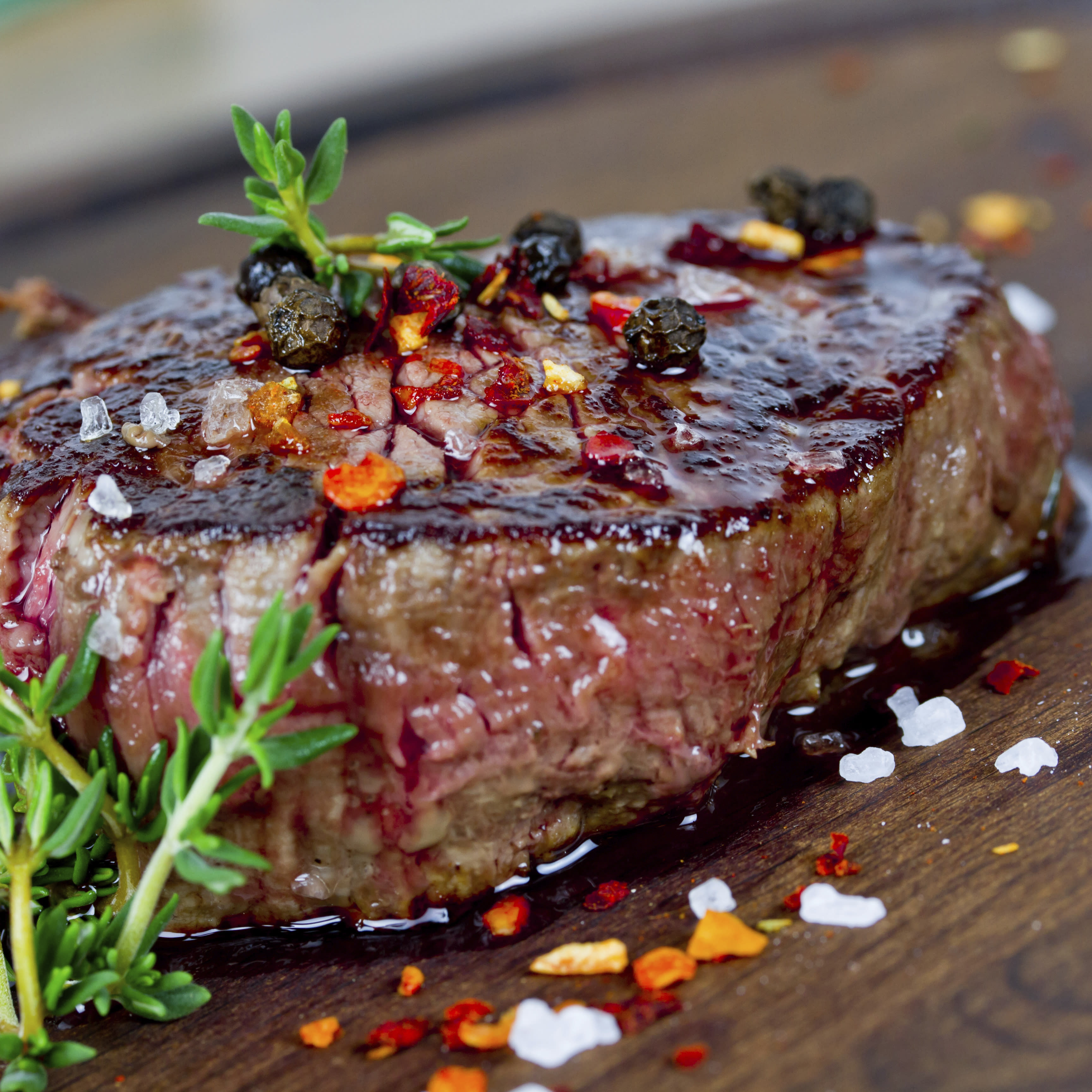 LG's Prime Steakhouse has been grilling up steaks for more than 25 years—the oldest standalone steakhouse in the desert—but this is hardly the reason why it's considered one of the best steakhouses in Greater Palm Springs. LG's Prime offers nine different USDA prime steaks that are dry-aged right on the premises, with some cuts so huge it can be shared among three people. Staying in beat with its elegant decor, LG's wait staff is smartly dressed, dishes (like the Caesar salad) are prepared tableside and a selection of sweets is presented via dessert cart.
The history here is interesting to note (LG stands for founder Leon Greenberg, a former bodyguard for Ava Gardner), and it's easily one of the most quickly booked restaurants in the desert. Thanks to its popularity, LG's Prime has a second restaurant in Palm Springs.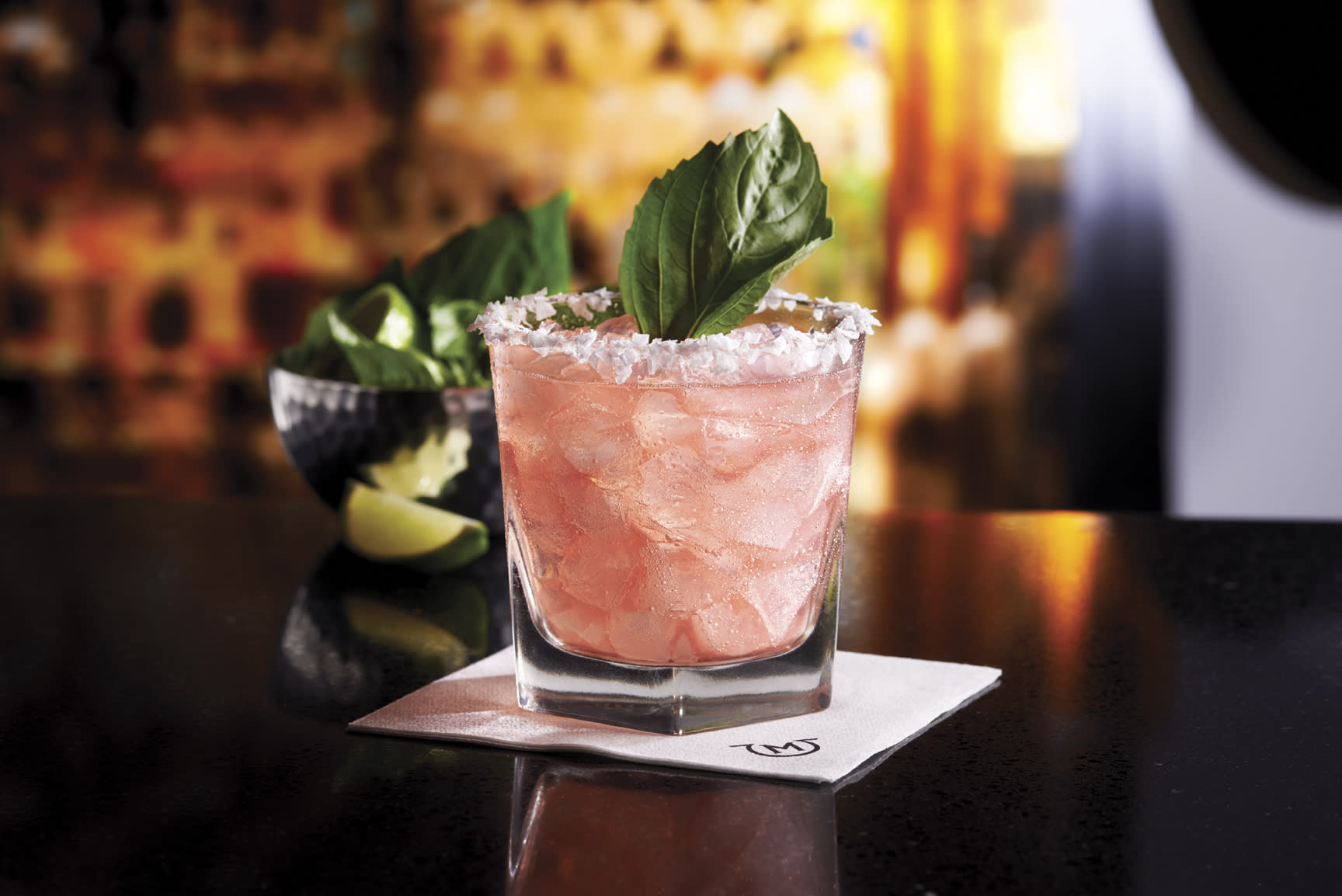 The steaks at Mastro's can turn a boy into a man. The cuts here are huuuugge—from a 12-ounce bone-in fillet to a 48-ounce double-cut porterhouse—all seasoned with a dry rub and served on a sizzling, 400-degree plate. There's also a large selection of appetizers, salads and seafood, should you want to indulge in lighter options, not to mention a wine list with more than 500 labels. Right on the affluent shopping avenue of El Paseo, Mastro's is upscale and elegant, which makes it perfect for a special occasion or a casual date.
And while Mastro's is a chain, don't expect an Australian accent to narrate your steakhouse experience. Mastro's is intimate enough to feel family run.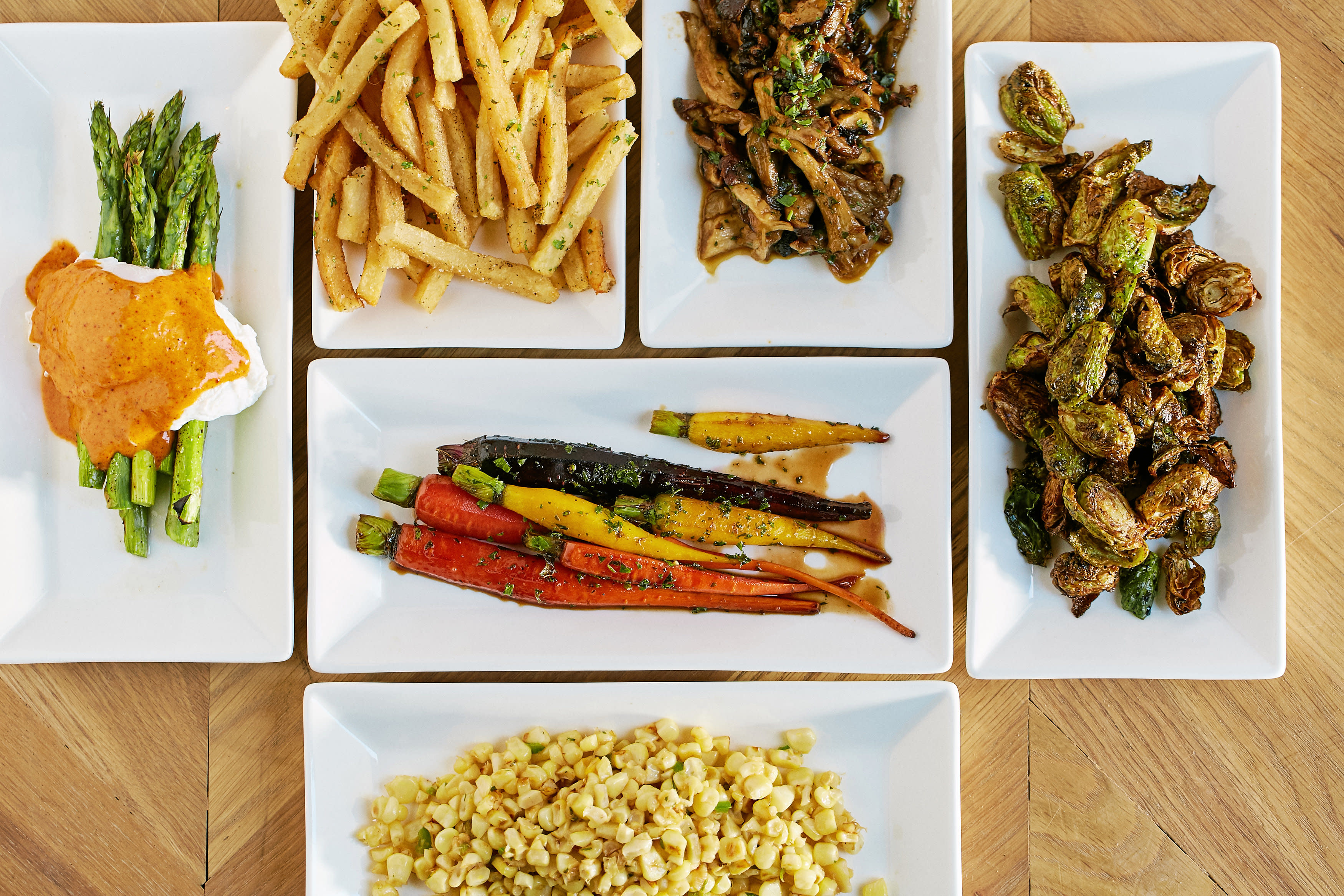 Mr. Lyons in Palm Springs proves not all millennials are vegetarian. This former English Grill since 1937 recently reopened as a sexy dining den that evokes old Hollywood glamour, and it has become the stomping ground for cool, young travelers to Palm Springs. Completely redesigned with Mad Men-esque, art deco interiors, Mr. Lyons obviously offers more than stylish quarters.
Esteemed chef Tara Lazar, who has quite a cult following of foodies, devised the menu concept. There's plenty of meat for starters (roasted beef marrow bones, steak tartare), and the steak entrees hit their marks. Mr. Lyons is the type of place you'd want to wash it all down with a craft cocktail, and there's plenty of libations from which to choose.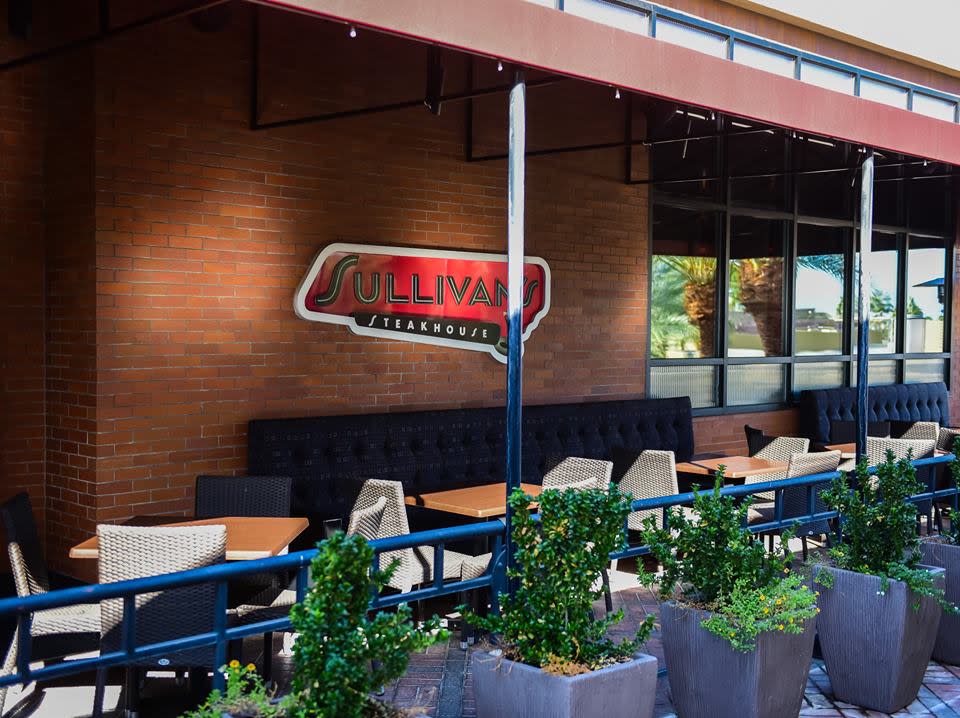 Sullivan's knows how to celebrate all things steak with good, old-fashioned entertainment. The steakhouse gets rocking on the weekends with live jazz at the bar, which contributes to the restaurant's upbeat atmosphere. Located in the Gardens of El Paseo, Sullivan's has tons of spirit and, naturally, great steaks that range from NY Strips to filet mignons. It's abuzz for happy hour thanks to its extensive cocktail list and outdoor patio.