Summertime in Greater Palm Springs calls for great cocktails, and many local bars, restaurants and resorts are serving up the perfect libations to keep you cool during these summer months! We're giving you the lowdown on these don't-miss spots in the oasis!
Mango Ancho Avocado Margarita | bluEmber
Above: Mango Ancho Avocado Margarita at Omni Rancho Las Palmas
When you think of warm weather eats in California, avocados likely come to mind. This versatile fruit (yep, technically not a vegetable!) can be used in many ways, but cocktails may not be the most obvious. BluEmber at the Omni Rancho Las Palmas Resort & Spa in Rancho Mirage is embracing the avocado in a big way this summer with some new seasonal food and beverage offerings, including the Mango Ancho Avocado Margarita.
This unique concoction combines fresh avocado with jalapeño tequila, triple sec (orange liqueur), fresh squeezed lemon and lime juice and organic agave nectar, in a Tajín spice-rimmed glass served with a popsicle made from puréed fresh mango and cilantro.
Rum Coconut & Watermelon Smash| Chi Chi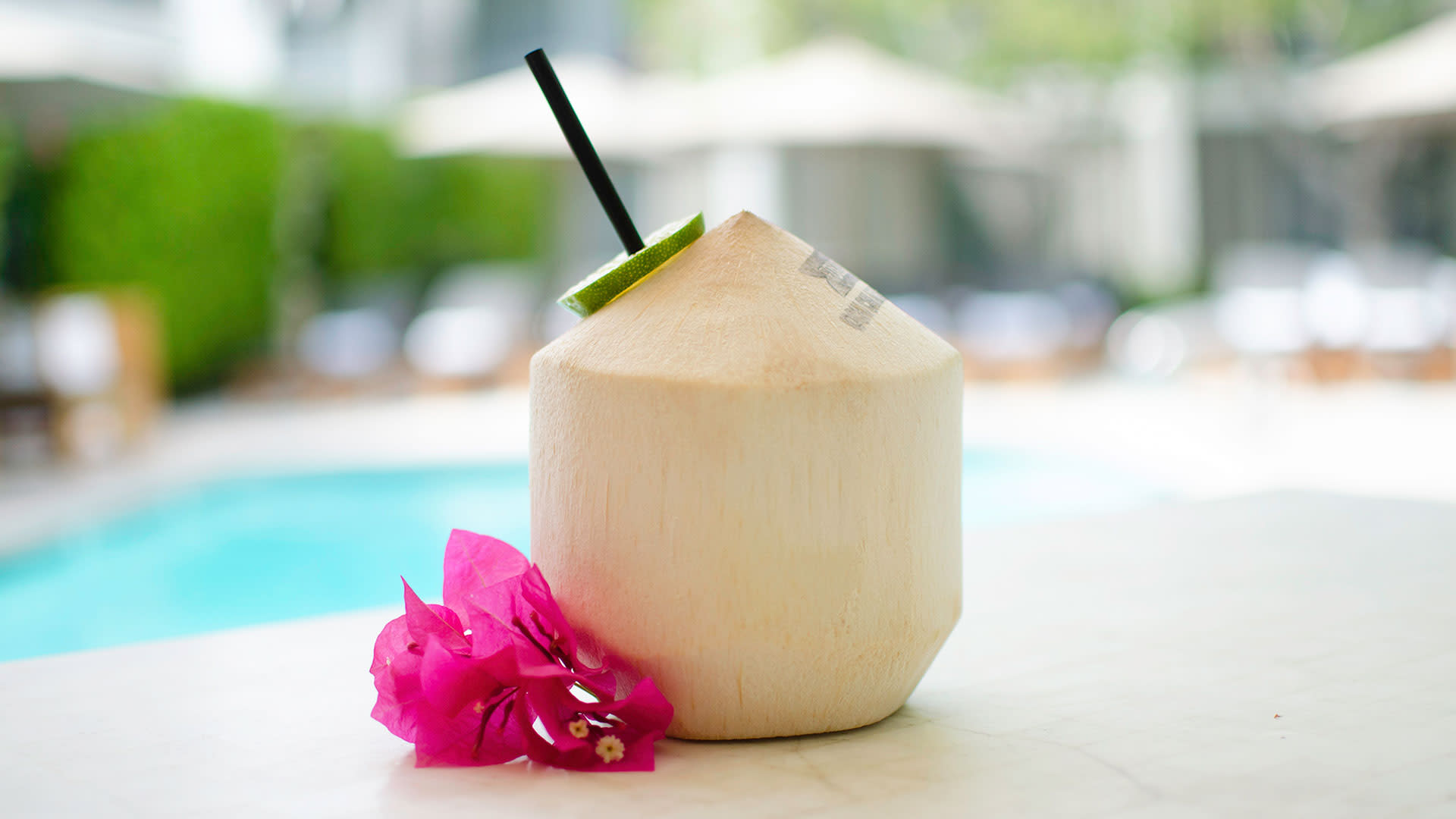 Above: Rum Coconut poolside at Chi Chi at the Avalon Hotel
Chi Chi at the Avalon Hotel in Palm Springs is making the warm temps bearable with their boozy snow cones, featuring fresh fruit and rum or vodka. These tasty treats are available on the weekends through the end of the summer, with rotating flavors so you'll want to keep heading back to try the newest combinations.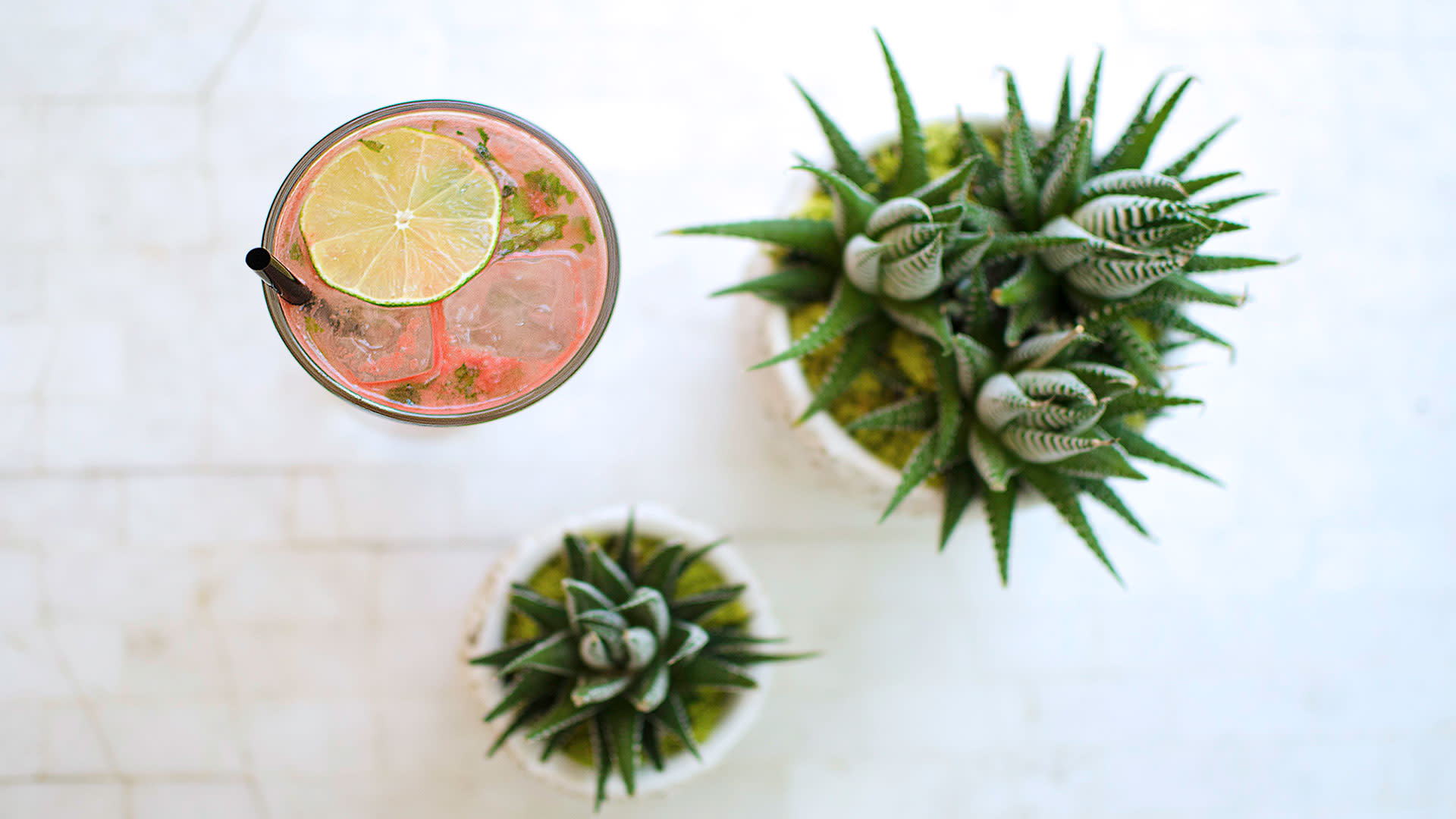 Above: Watermelon Smash at Chi Chi at the Avalon Hotel 
Their Watermelon Smash is another refreshing offering, combining vodka, fresh watermelon and mint, and we also love the Rum Coconut, which is pretty much exactly as it sounds – a fresh whole young coconut filled with dark rum! Yum!
One-of-a-Kind Margaritas | Las Casuelas Nuevas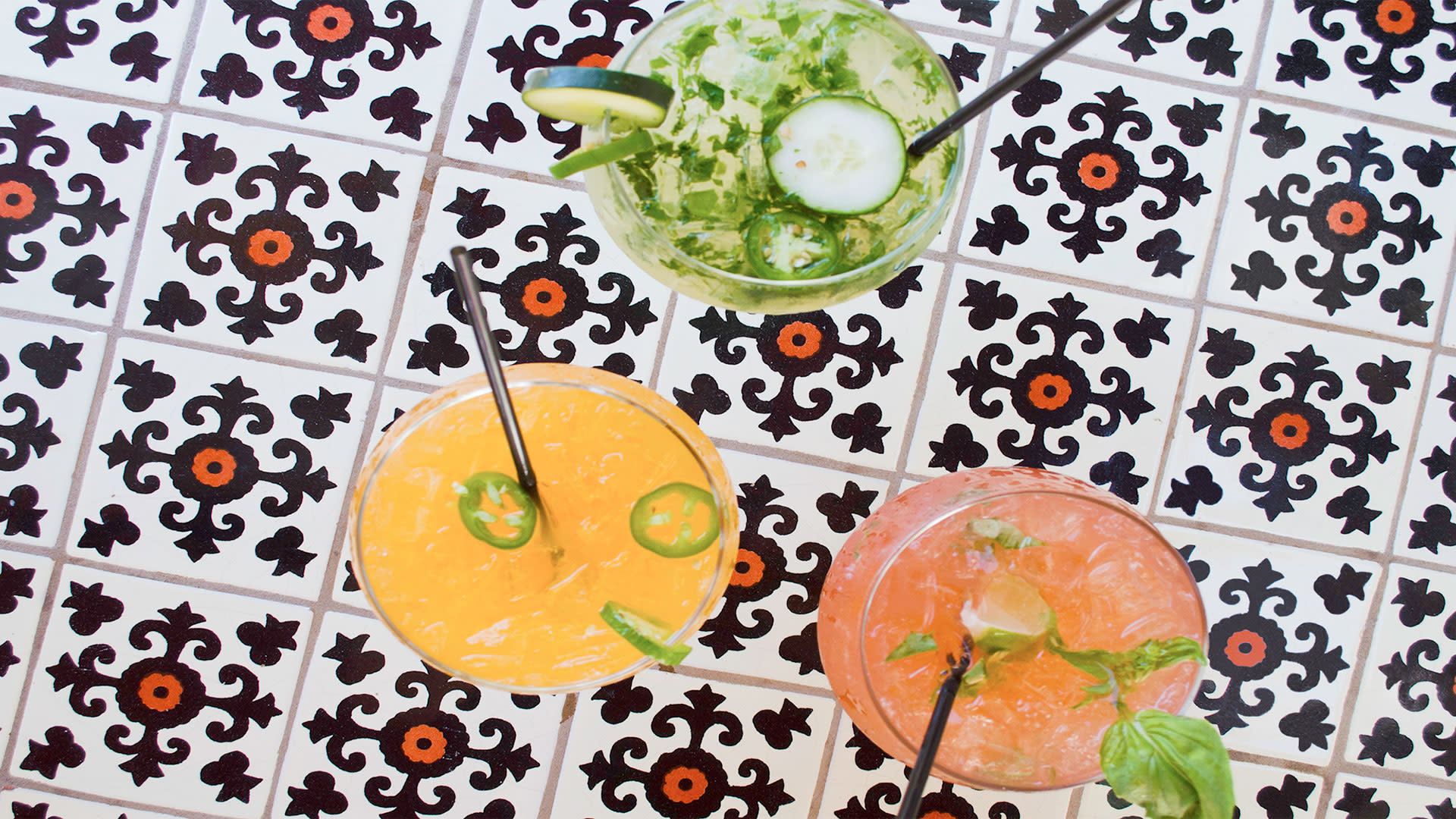 Above: A trio of margaritas at Las Casuelas Nuevas (clockwise from top, Jalapeño Cucumber Cilantro, Pomegranate Peach Basil and Mango Jalapeño)
Las Casuelas Nuevas restaurant in Rancho Mirage has been making a mean margarita for over 40 years, and they've expanded on this traditional favorite with new flavor combinations that scream summer. Try the Jalapeño Cucumber Cilantro, Pomegranate Peach Basil or Mango Jalapeño, or ask for your own dream combo (we're thinking our next visit calls for a custom peach, cucumber and jalapeño version!).
Beacon of Light & Throwing Shade | Bootlegger Tiki
Tiki drinks elicit summertime vibes for days, and the offerings at Bootlegger Tiki in Palm Springs are no exception. You'll want to try their newest seasonal drinks, including the Beacon of Light (navy strength gin, Jamaican rum, Campari, lime, pineapple, passion fruit, honey) and Throwing Shade (pineapple rum, aged rhum agricole, coconut liqueur, pineapple gomme, lime, orgeat, soda).
Sunset Margarita | Agave Sunset Lounge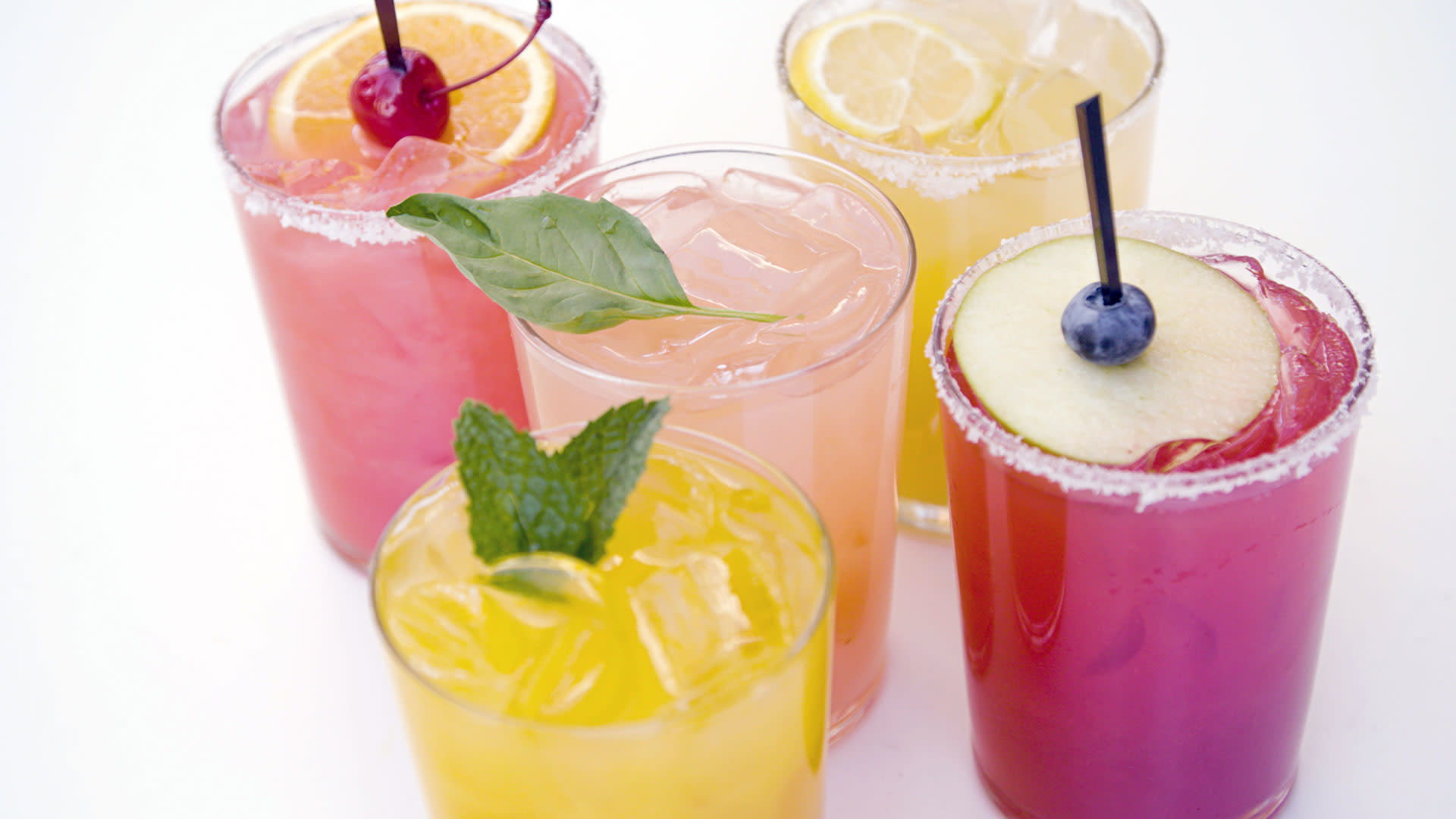 Above: Margaritas at Agave Sunset lounge at Hyatt Regency Indian Wells
Tequila-lovers are definitely going to want to check out the Agave Sunset lounge at Hyatt Regency Indian Wells Resort & Spa. They serve up their signature margaritas using a special private label double barrel tequila crafted especially for Agave Sunset by Herradura, or you can pick from over 90 other tequila varieties! The Sunset Margarita is a nice summer option, featuring fresh lime juice, agave syrup, Cointreau, grenadine, and of course tequila!
While tequila may be the star at Agave Sunset, there are also great new summer cocktails featuring other spirits as the base, like the Berry Old Fashioned, made with bourbon, muddled fresh blueberries, fresh orange juice, bitters, simple syrup and soda.
We hope you get the chance to try some of these summer cocktails throughout Greater Palm Springs! We'll be back soon with another installment featuring more of our favorites!
Thirsty for more? Check out part two of our summertime cocktail series!