Who's up for another round of outstanding summertime cocktails in Greater Palm Springs? We're back with some more spots you'll want to check out in the oasis, serving up refreshing beverages that are perfect for sipping at the pool!
Miss the first installment of our summer cocktail picks? Check it out here!
Tipsy Cactus | Saguaro Palm Springs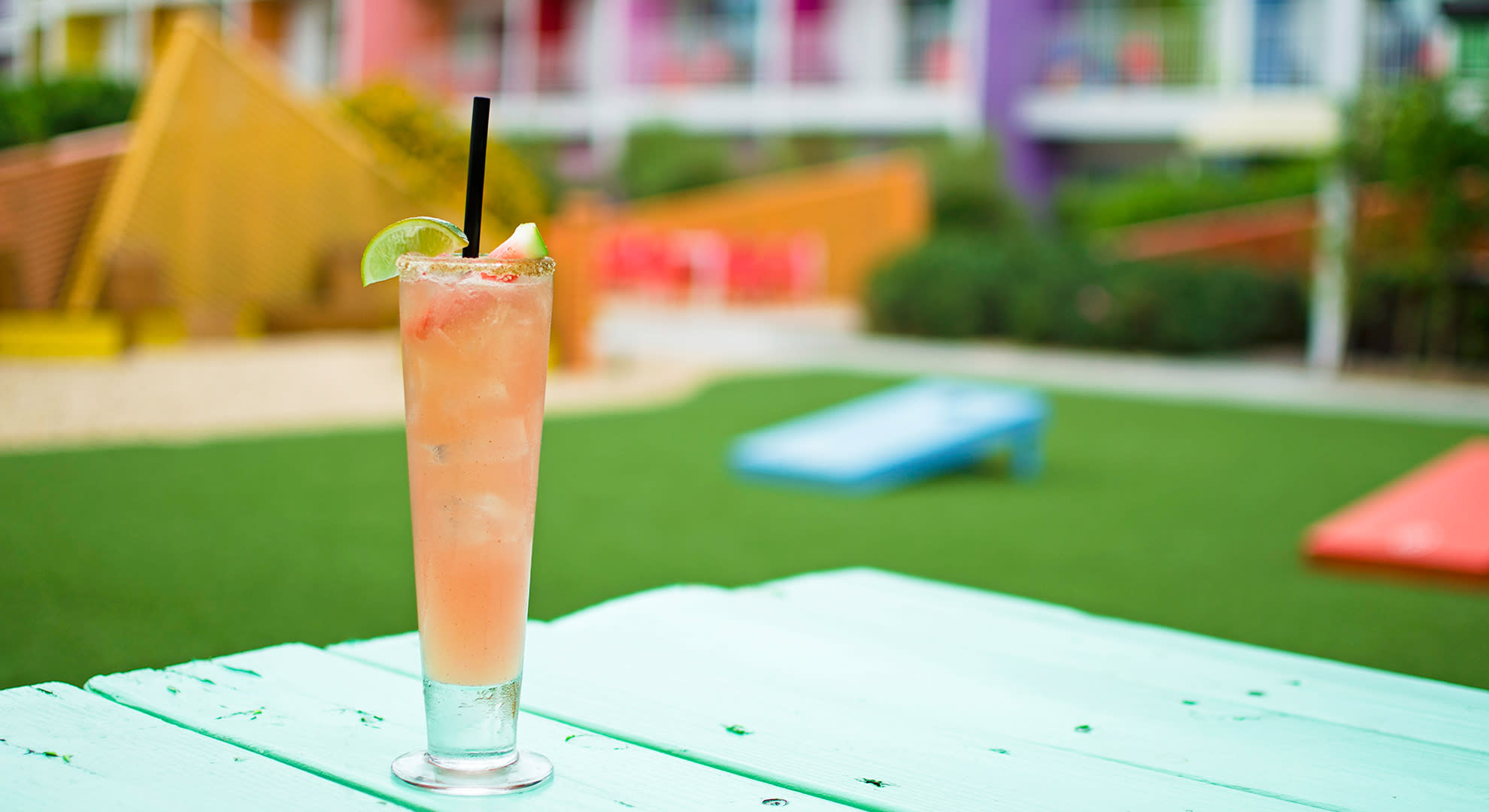 Above: the Tipsy Cactus at the Saguaro Palm Springs
The rainbow-hued Saguaro Palm Springs is home to an excellent tequila bar called El Jefe, where they just launched a new tequila menu featuring over 100 varieties. For a perfect summertime beverage, we love the Tipsy Cactus, which is made with jalapeño-infused tequila, mezcal, fresh lime juice, fresh watermelon, Modelo Especial and celery salt.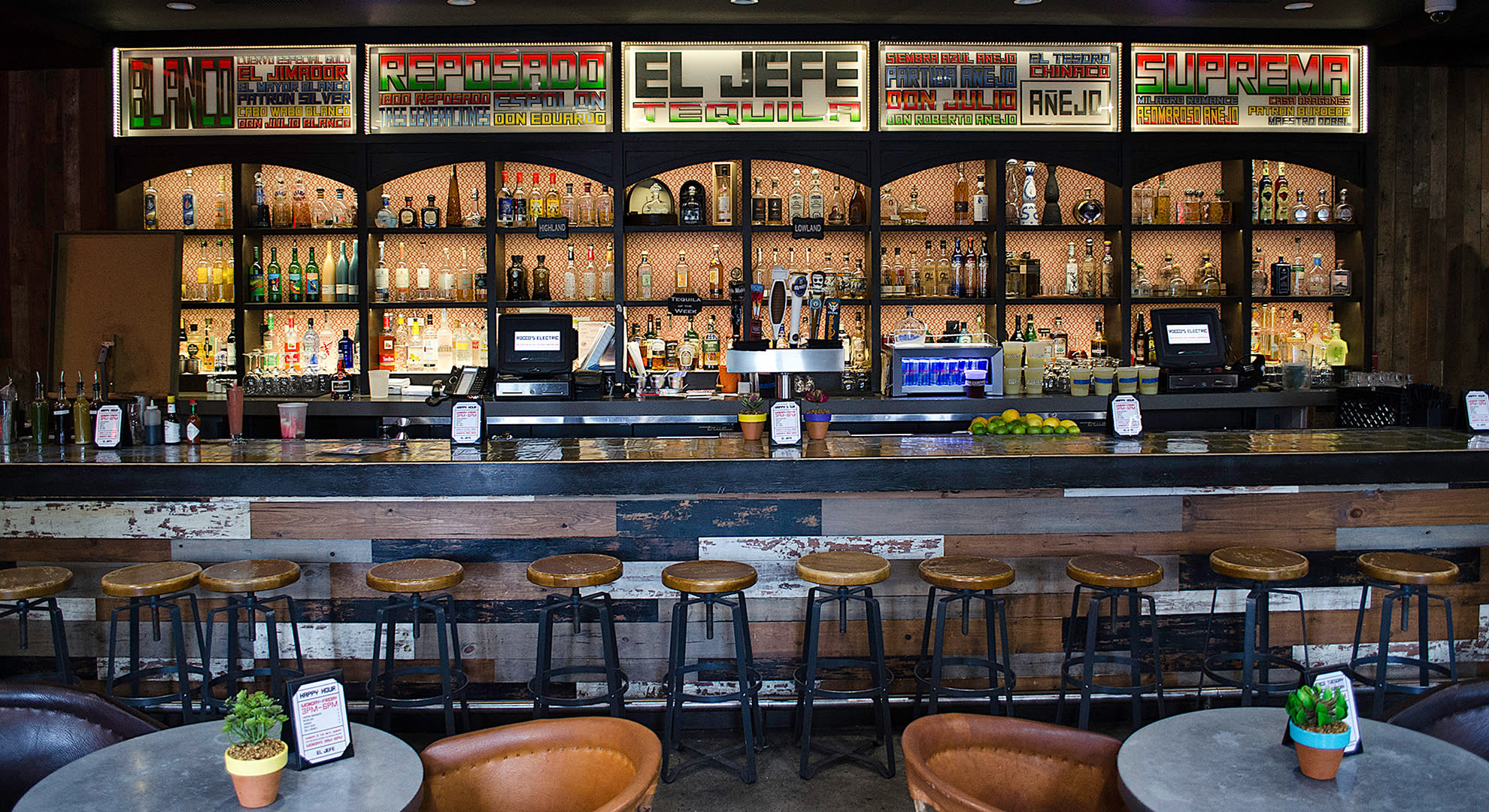 Above: El Jefe at the Saguaro Palm Springs
Smoke Signal | Ace Hotel & Swim Club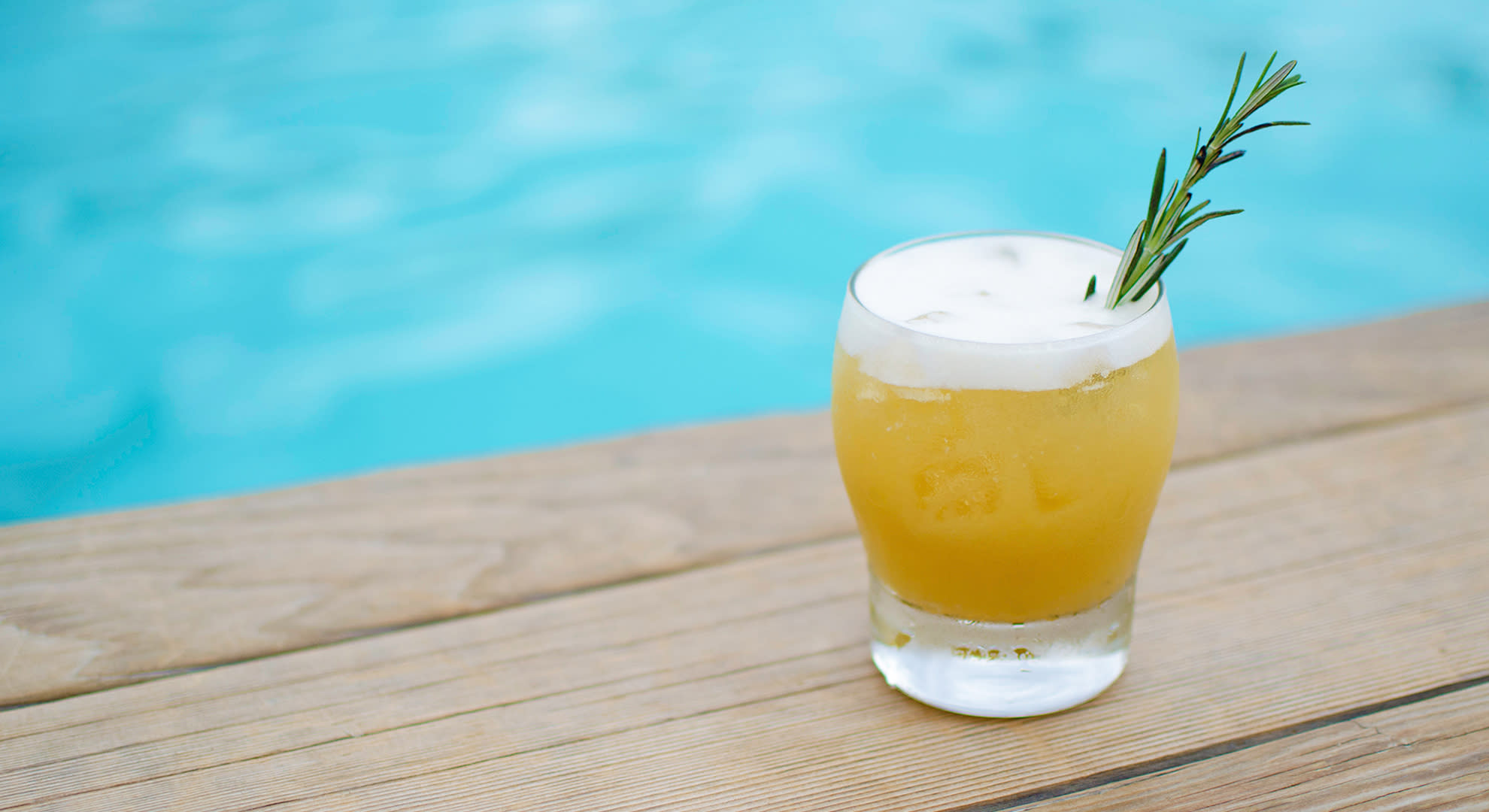 Above: the Smoke Signal at Ace Hotel & Swim Club
Ace Hotel & Swim Club is rolling out a brand new summer cocktail next week called the Smoke Signal. This delicious drink combines bourbon, fresh lemon and lime juice, a house-made syrup of honey, brown sugar, lemon, smoked cinnamon sticks and rosemary, with a mist of mezcal on top.
Surfer on Acid | Truss & Twine
Above: the Surfer on Acid at Truss & Twine
At Truss & Twine in uptown Palm Springs, the diverse cocktail menu includes a little something for everyone. For a refreshing choice to beat the heat, we suggest the Surfer on Acid, made from white rum, Amaro Cio Ciaro, pineapple, lime, coconut cream and Pernod absinthe.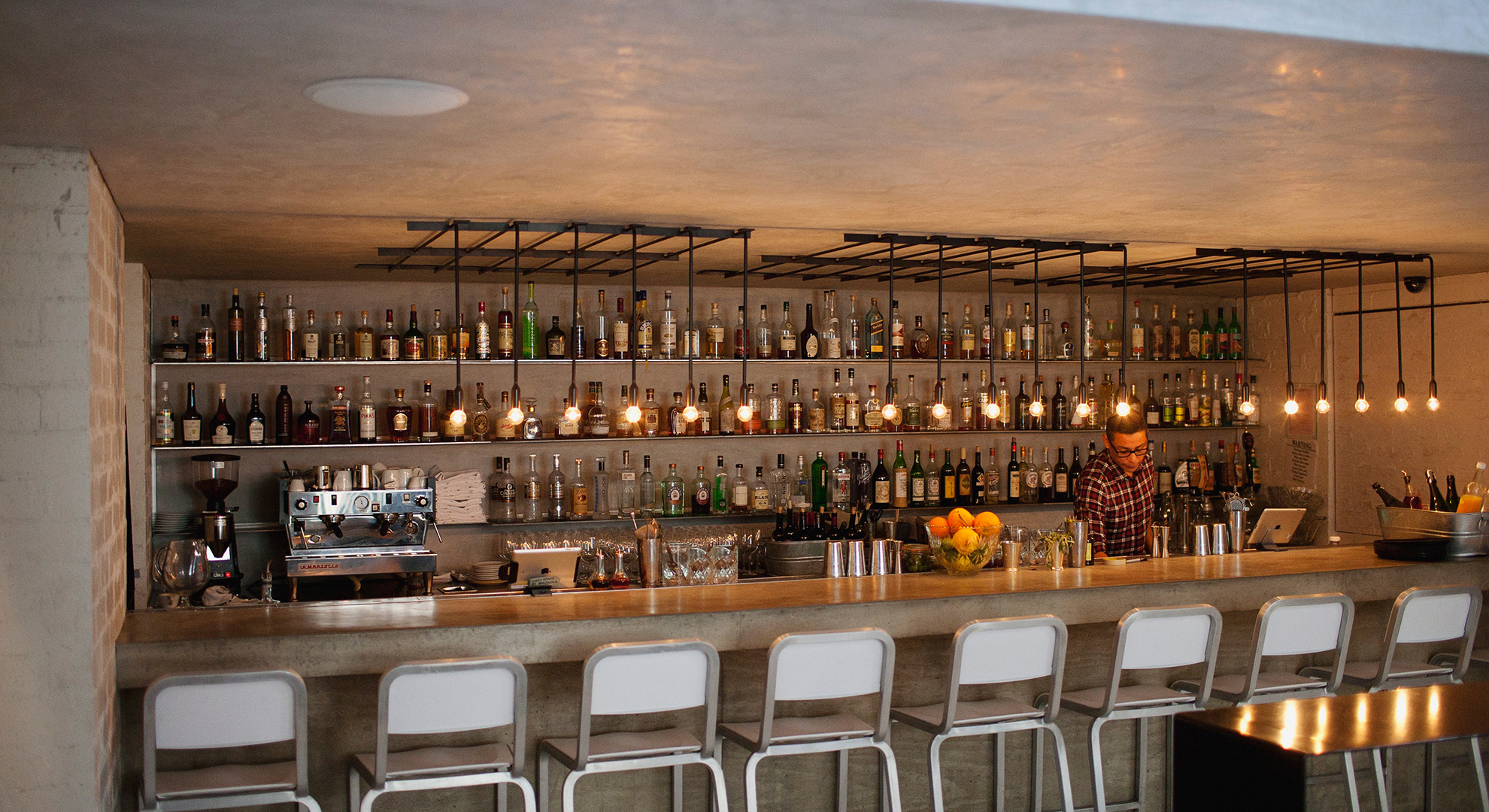 Above: the bar at Workshop Kitchen + Bar
Truss & Twine is located adjacent to its sister business, Workshop Kitchen + Bar, which also offers an excellent menu of craft cocktails.
Cucumber Chai Tea Lemonade | Fox & Fiddle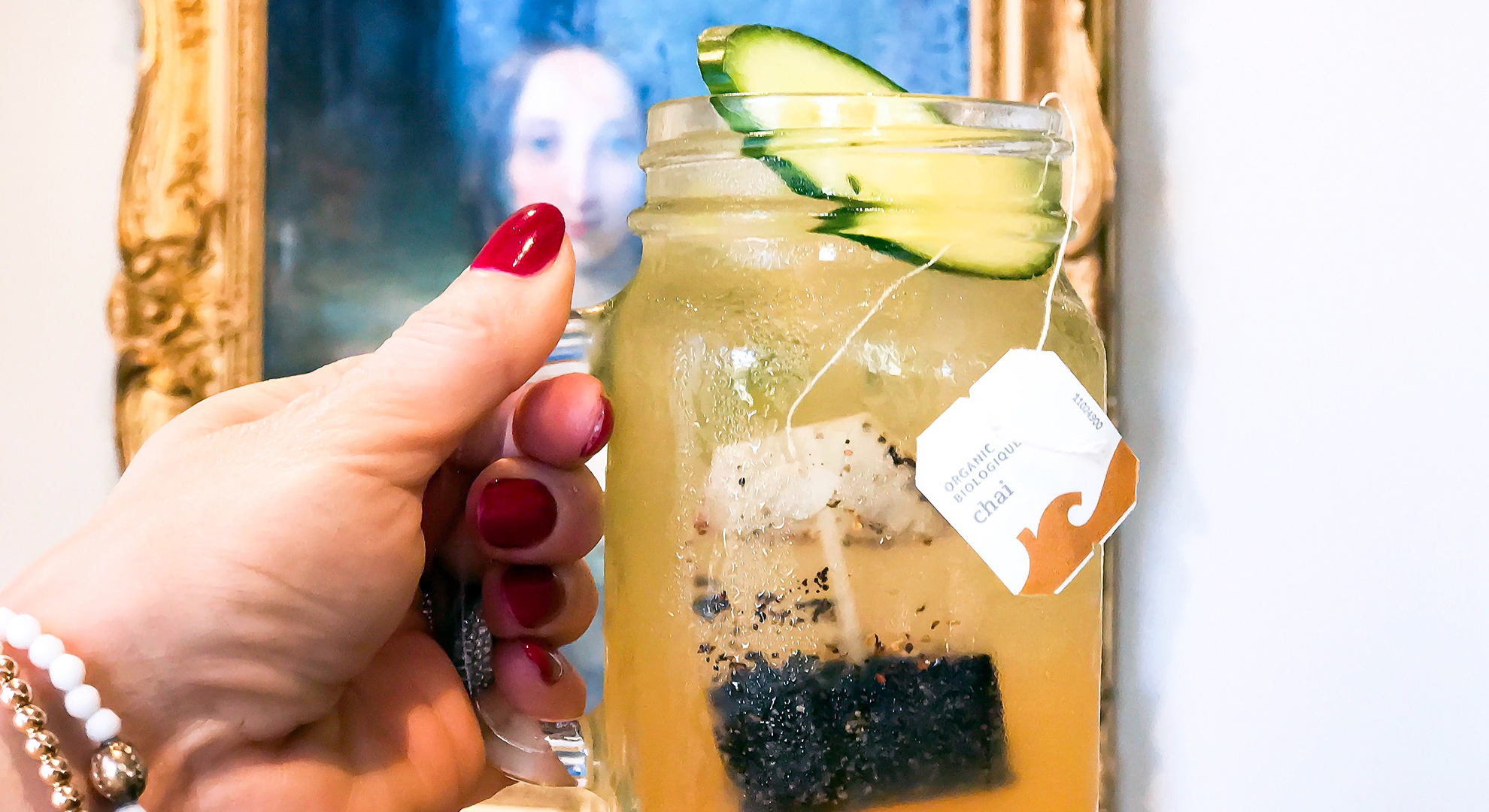 Above: Cucumber Chai Tea Lemonade at Fox & Fiddle
Fox & Fiddle in Rancho Mirage is serving up a Cucumber Chai Tea Lemonade cocktail that is perfect for the warm temps. It's made using citrus vodka, cracked cucumber, in-jar-made lemonade, cane syrup and Tazo chai tea.
Very Berry Sangria | Holiday House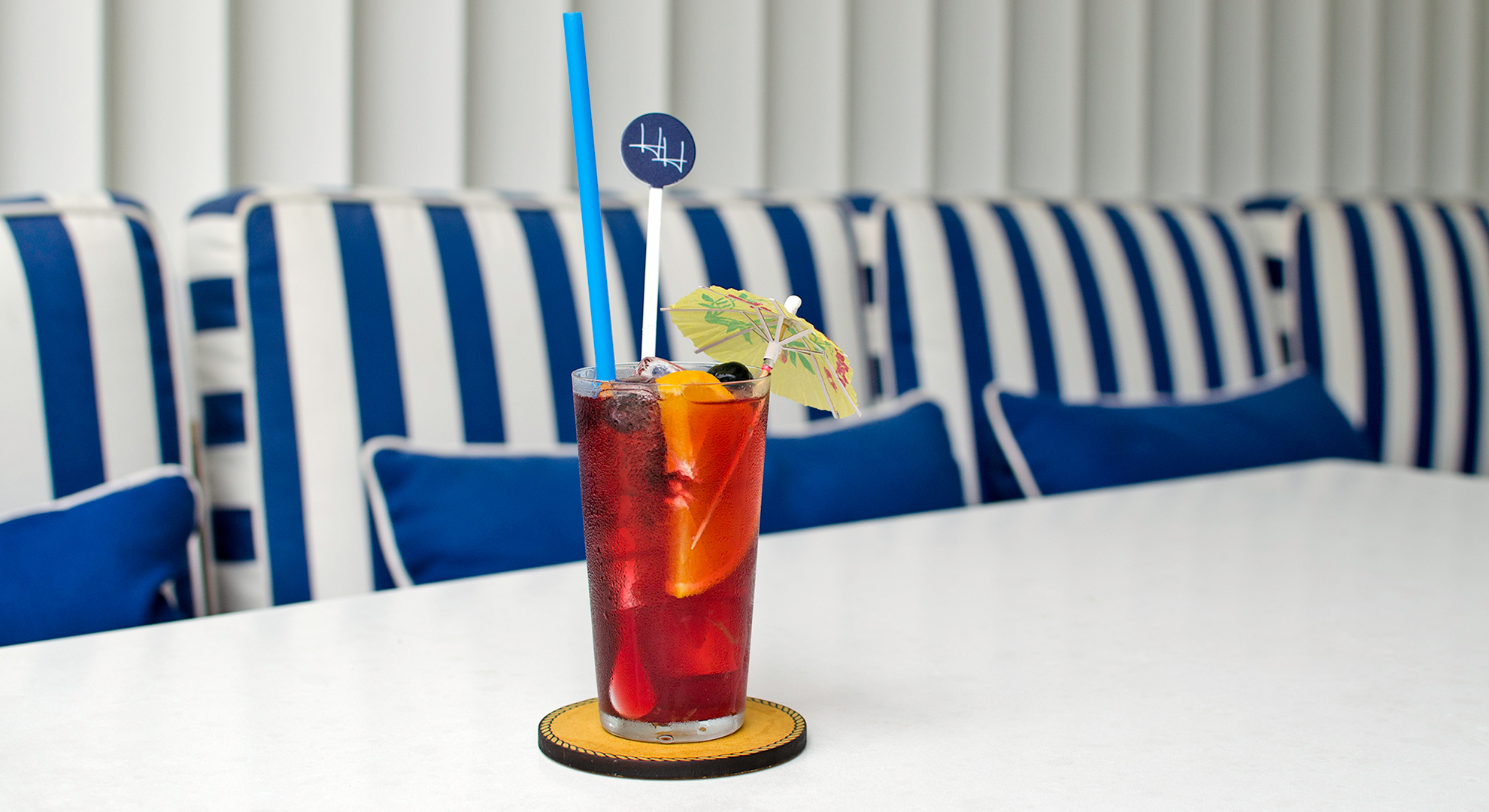 Above: Very Berry Sangria at Holiday House
When you check in at Holiday House in Palm Springs, you are greeted with a glass of their delicious Very Berry Sangria, which is full of fresh fruit. Not a hotel guest? You can also order this treat at the bar, along with a full menu of wine, beer and spirits.
We hope you get the chance to enjoy some (or all!) of these great drinks! Cheers!