Spend October under the palms – Fall is here and there is no shortage of places to explore in Greater Palm Springs. Enjoy socially distanced Halloween celebrations, indulge in delicious pumpkin spice lattes, explore the outdoors and more. 
Find out what's in store at this SoCal oasis this October.
October Events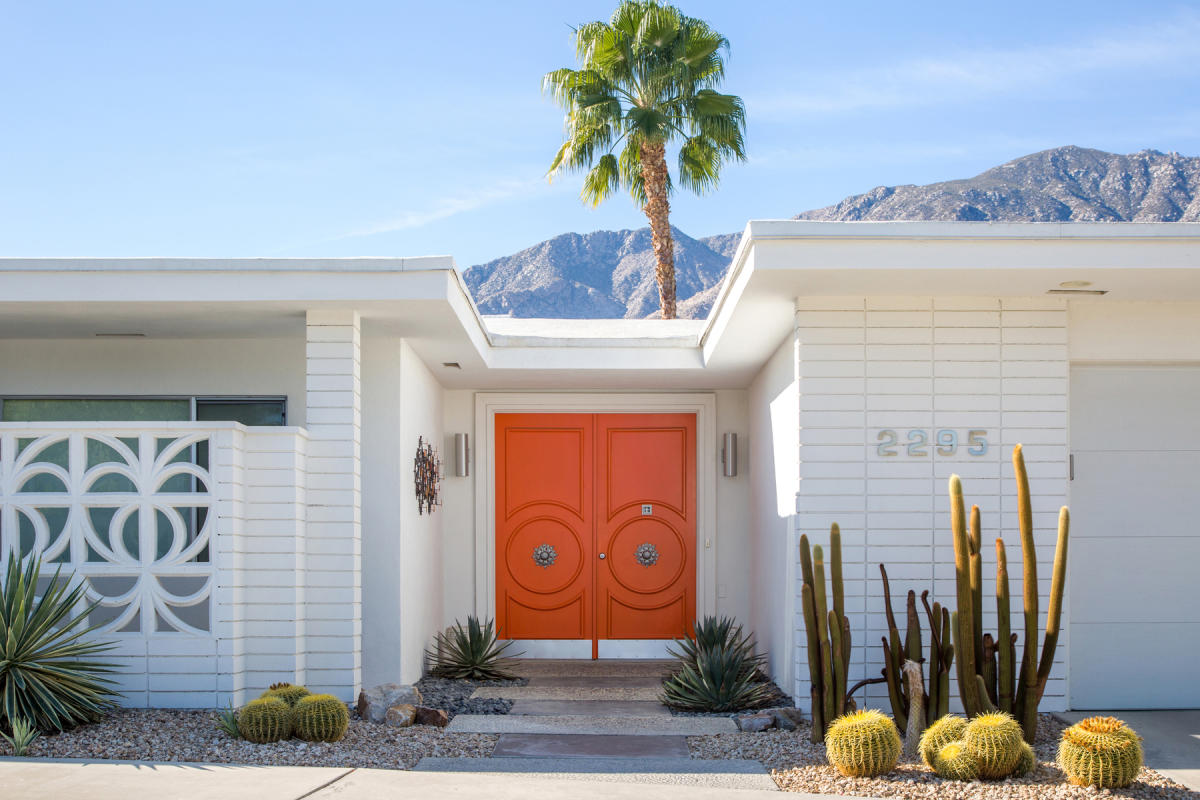 Modernism Week Fall Preview Online Experience  | October 15 - 18 
Enjoy a virtual tour of Greater Palms Springs' stunning mid-century modern homes at this year's Modernism Week Fall Preview. This virtual event will offer specially-produced video home tours, chats from modernism experts, films on Greater Palm Springs architecture and more. Feel inspired and learn all about this iconic and fascinating art movement. For more information and to purchase tickets you can visit their website here.
Plan a ghostly all hallows' eve with these virtual and socially distanced Halloween celebrations in Greater Palm Springs. With drive-thru haunted houses, virtual costume contests, at-home crafting kits and more there is something for everyone celebrating this witchy holiday.
Don't miss this opportunity to get up close and personal with wildlife at The Living Desert. Feed giraffes, take selfies and create unique memories that will last a lifetime. 
Certified Farmers' Markets | Saturdays & Sundays
Shop fresh vegetables, produce and more at Certified Farmers Markets' throughout Greater Palm Springs. Stop by Palm Desert, Palm Springs, and La Quinta and enjoy local dates, cheese and more. 
To view more events and happenings this October in this SoCal oasis, click here.
Pumpkin Spice & Everything Nice
Fall is here and so is the signature pumpkin spice latte. A warm and cozy drink that tastes like autumn in a cup. Here are some of the best places in Greater Palm Springs where you can grab one of these flavourful seasonal drinks.
Fall isn't complete without a warm pumpkin-flavored coffee drink. Sixth Street Coffee in Coachella has put their own spin on the classic with their housemade Autumn Citrus Latte. Featuring ingredients such as pumpkin purée, orange zest, cinnamon and natural spices, this unique drink is the perfect way to get your pumpkin fix this Fall season.
This hidden gem of a coffee shop charms with eclectic decor including a vinyl-lined floor, cute wall art and more. With everything from drip coffee to their delicious Frozen Hot Chocolate drink, Gré has something for every taste preference. This Fall, make sure to swing by for one of their mouth-watering Pumpkin Chai Lattes, topped with fluffy and sweet whipped cream. 
Great coffee, for an even better cause. 4 Paws Coffee Co. in Palm Springs offers a relaxed atmosphere, tasty coffee and food. As stated by their business name, this charitable coffee shop supports ASPCA by donating a portion of their proceed to help local animal shelters. 
If you're a lover of pumpkin spice, 4 Paws has you covered. Be sure to try their Pumpkin Spice Cold Foam Cold Brew on your next visit. This creamy and delicious drink perfectly pairs the warm flavors of pumpkin and cinnamon, with a sharp cold brew coffee for the perfect kick of energy.
Up, Up & Away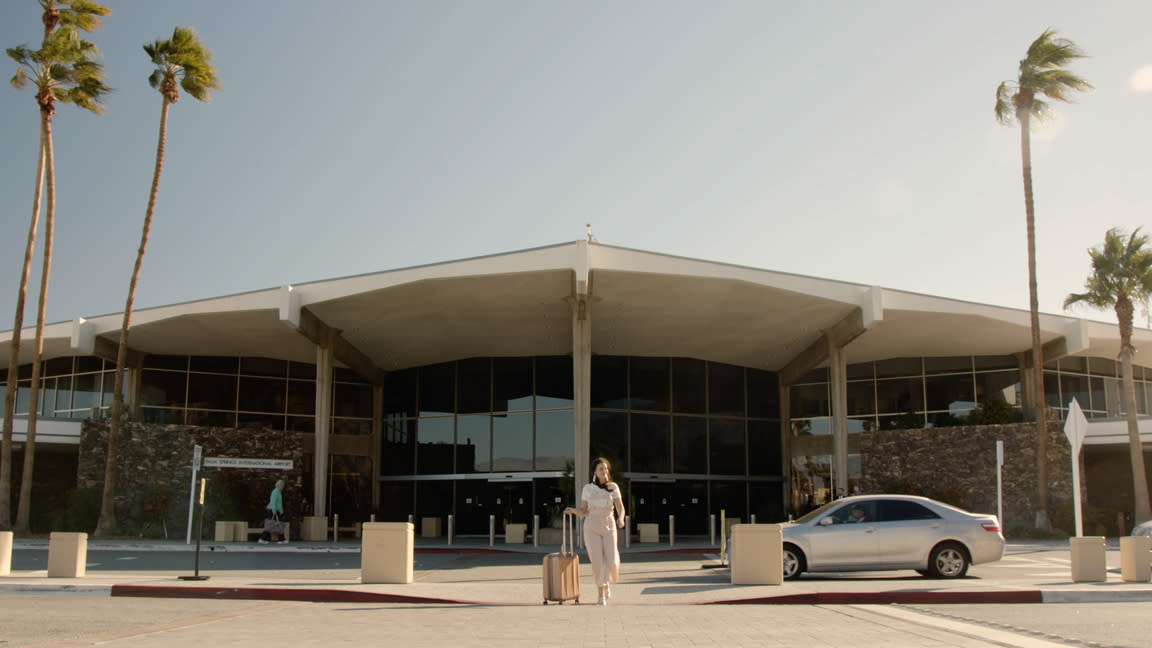 Travel to this SoCal oasis with ease – This October, Palm Springs International Airport (PSP) is adding a variety of flights perfect for those looking to book the ultimate Fall getaway. 
This October, Greater Palm Springs will begin offering seasonal air service from a variety of destinations including Los Angeles, Calif. Chicago, Ill., Edmonton, Canada, Everett, Wash. and more. Start planning your next trip and make this October in the oasis one for the books.
For more information on non-stop flights and air service updates, click here.
Outdoor Adventures

Explore the nature and beauty of Greater Palm Springs this October – With gorgeous Fall weather around the corner, there is no better time to discover the natural wonders and breathtaking landscapes this SoCal oasis has to offer. Here are some of the best outdoor adventures to enjoy this October. 
Soar to new heights on and get a unique view of the sun-kissed skies of Greater Palm Springs. With new health and safety measures in place, this iconic Palm Springs attraction is now open for guests to enjoy.
Book your tram ride online and get ready to experience awe-inspiring views on your way up to the pristine Mt. San Jacinto State Park. Whether you prefer to take on a rigorous hike, or just to take in the dazzling scenery, the Palm Springs Aerial Tramway is a must-see when visiting the oasis.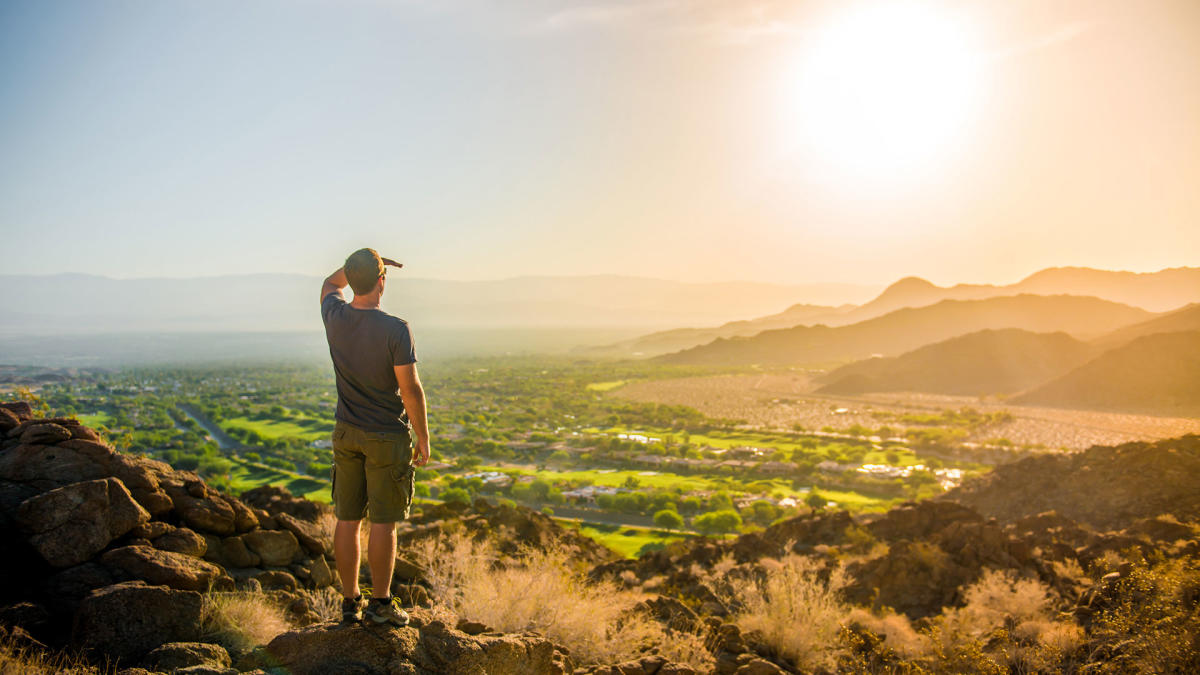 Take in the wonderful views while getting a great workout. Outdoor enthusiasts and fitness aficionados can take their pick from dozens of hiking trails, all unique in their own way. With hiking trails varying in length, difficulty and scenery there is something for every hiker.
Enjoy amazing views of the oasis from the top of Bump and Grind trail, breathe in the fresh air at Big Morongo Canyon Preserve or challenge yourself with the rewarding Cactus to Clouds hike. Whatever your preference, the trails await you this October. 
For more information on hiking trails, click here to view a list of Greater Palm Springs hiking trails.
Sit back, relax and enjoy a film from the comfort of your car – Check out the pop-up drive-in movie theatres in Greater Palm Springs bringing back this old school attraction with a new twist.