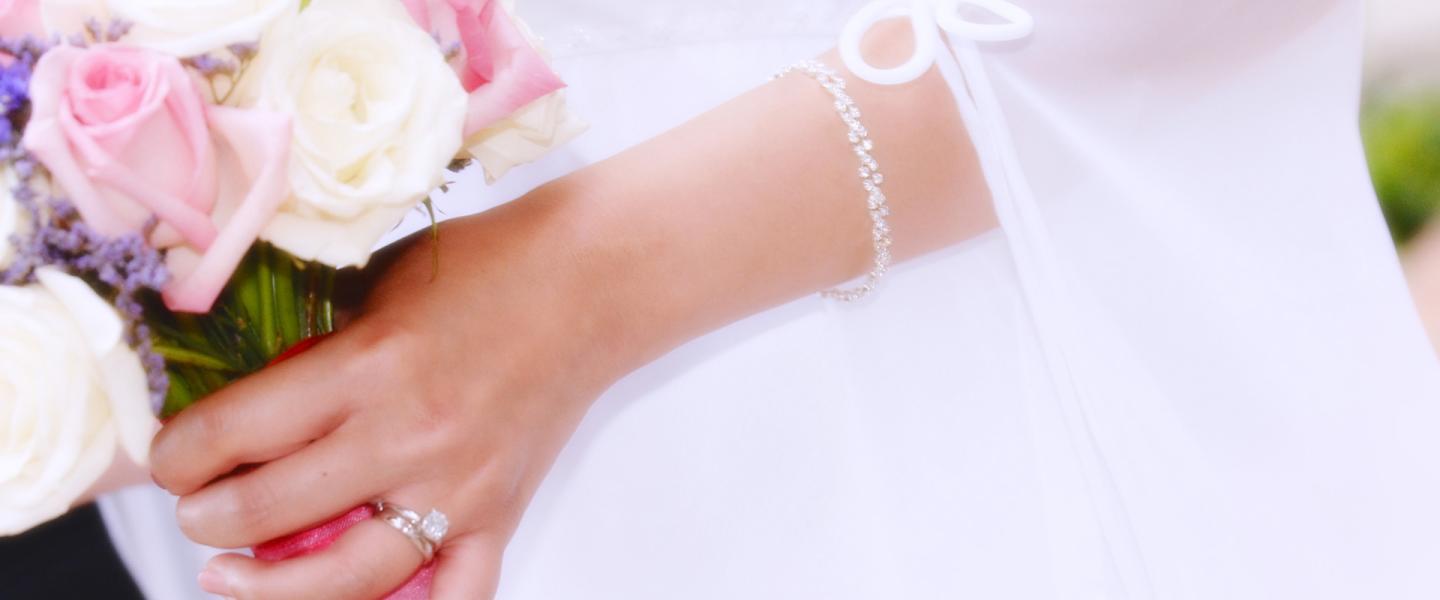 As one of California's most popular wedding destinations, the Coachella Valley has hosted virtually every genre of wedding imaginable, from lavish and royal to traditional church ceremonies. No matter the theme, the very best of them featured beautiful settings, extraordinary creativity and wonderful cuisine.
But, with a very strong theatrical, artistic and Hollywood influence in Greater Palm Springs, the oasis has hosted some memorable non-traditional affairs, as well. 
Whether these are colorful fables in wedding planner circles or actual fact isn't verified, but they definitely fall under the category of "Out There." And a little crazy or not, a wedding should reflect the personalities and sensibilities of the couple getting married.
In Indian Wells, the entire wedding party was resplendent in the attire of King Arthur's Court for Courtney and Jeff K.'s wedding. Jennie and Loren C., two avid triathletes, had their entire wedding party trek to the summit of the Bump 'n Grind Trail for their wedding—and all the way back down, too. 
Under the wings of a B-17 bomber, next to a P-51 Mustang fighter, Sarah and John R. repeated their vows at the historic Palm Springs Air Museum. 
Pioneertown, the old West movie location on Highway 62, has hosted more than a few crazy weddings, from biker groups to an "OK Corral" wedding concept.
Suzanne and Ryan G. invited a Cahuilla American Indian to officiate their nuptials deep in Palm Canyon beside a natural aquifer. 
Twenties nostalgia appealed to Meg and Phillip M., who went "full-Gatsby" in the classic mid-century Cary Grant Estate for their wedding.
Some couples have taken their weddings to new heights, exchanging rings high in a hot air balloon. Lynn and Mark R.'s guests mingled with leopards, lions, giraffes and parrots at The Living Desert in a lovely afternoon ceremony. 
And a decidedly theatrical couple, Allison and Carole A., had makeup artists turn their entire wedding party into a troup of lovable, animated clowns, a very Cirque-like celebration.
So whether your taste runs from the traditional to the outrageous, Greater Palms Springs offers virtually unlimited possibilities for making your wedding a unique, enjoyable and most of all, memorable event. Costumes optional, of course.