Summertime in Greater Palm Springs is here, which means it's officially time to chill out and relax in the oasis all season long! Take your pick from fun outdoor adventure options to staying cool by the pool and exploring hotspot locales around town.
Where to Visit
Palm Springs Aerial Tramway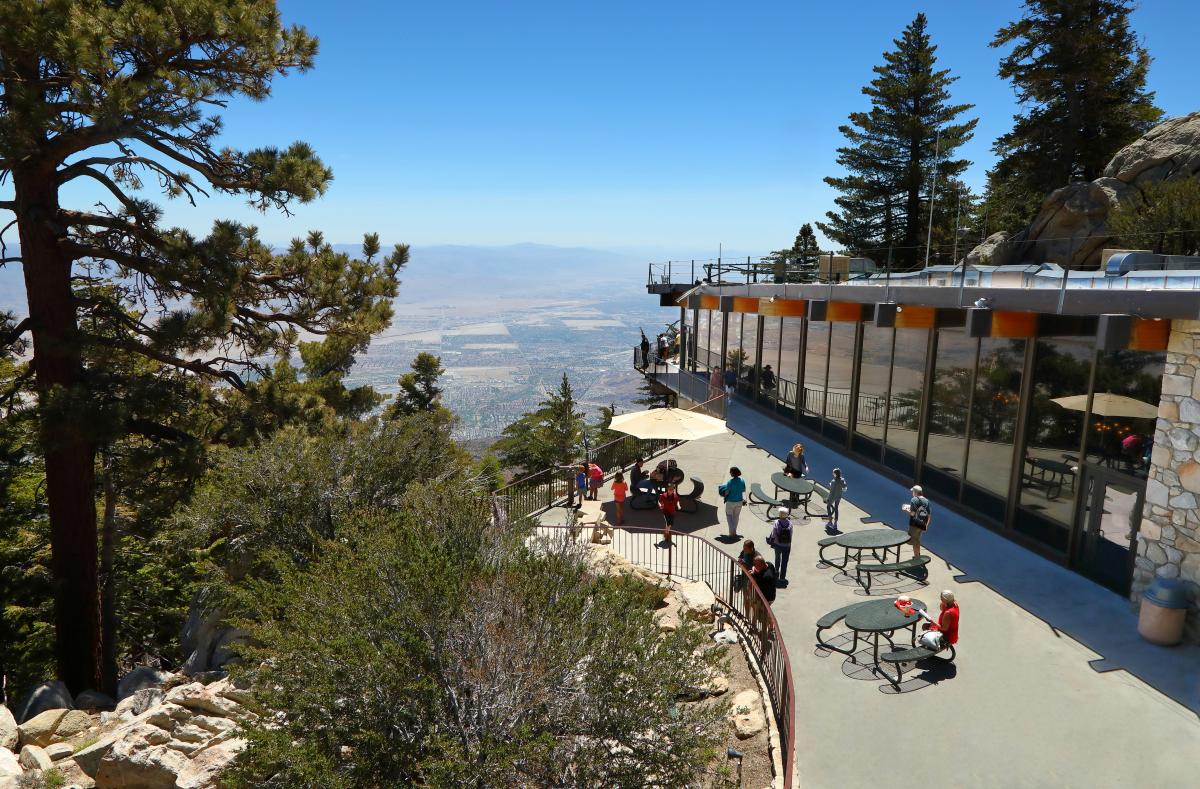 Escape the summer heat for a few hours by taking a trip up to the San Jacinto Mountains, via the Palm Springs Aerial Tramway, of course! Known for being the world's largest rotating tram car, this attraction offers visitors two restaurants options to choose from, multiple observation decks, a natural history museum, two documentary theaters, a gift shop and over 50 miles of hiking trails. Summer passes are available now ($80 for adults and seniors, and $40 for children ages 3-10). Visitors should also take advantage of the Ride 'n' Dine deal, which provides tram admission from 4 p.m. daily with dinner in Pines Café ($36 for adults and seniors, and $23.50 for children ages 3-10).
Tahquitz Canyon
Plan for an early morning hike and picnic at the legendary Tahquitz Canyon in Palm Springs, one of the several sites the indigenous Cahuilla people once inhabited in the region. While in the canyon, you'll experience intriguing rock art, ancient irrigation systems, native wildlife and plants, as well as a spectacular seasonal 60-foot waterfall at the end of your trip. You may become tempted to take the waters, so come prepared!
Palm Springs Art Museum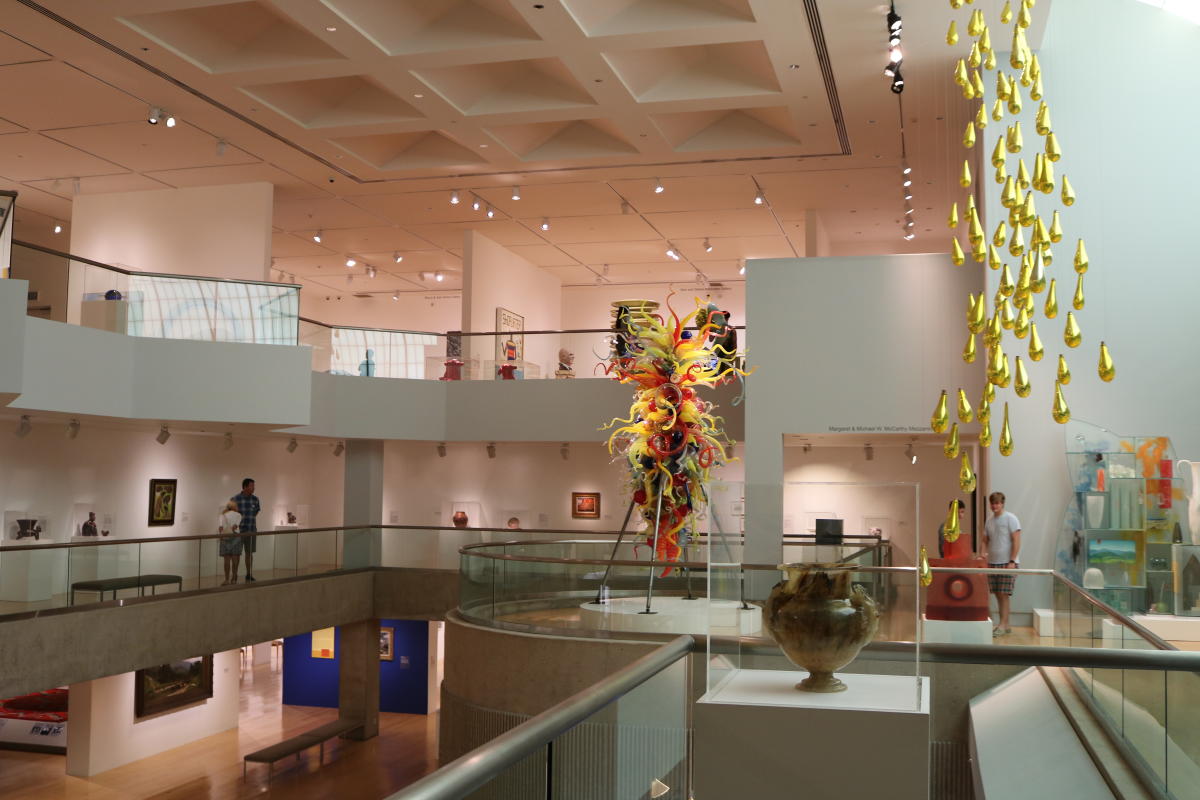 Get creative with your summer stay and head on over to the Palm Springs Art Museum this season. Experience a variety of modern and contemporary art pieces, stimulating exhibitions, as well as Native American works and more during your time at the Downtown Palm Springs location. Visit on Thursdays to receive free admission from 5 to 7 p.m. More must-see artwork can be found at the Palm Springs Art Museum Architecture and Design Center and the Sculpture Garden in Palm Desert, too.
Current exhibitions on display include:
The Annenberg Theater
In addition to boasting three floors of art, sculptures, paintings and designs, the Palm Springs Art Museum is also home to the distinguished Annenberg Theater. Be sure to catch their Summer Film Series and check out their upcoming special performances as well by visiting their events page.
Palm Springs International Short Film Festival
Celebrating its 25th year in operation, Palm Springs International ShortFest offers an opportunity to see the best in short films from around the world. Happening from June 18-24, the highly-anticipated event will showcase approximately 325 shorts in 90-minute themed programs at Camelot Theatres (Palm Springs Cultural Center). To purchase event passes and tickets, be sure to visit the festival website, as this is one event that is not to missed in the desert!
Cool Things To Do
Attend Splash House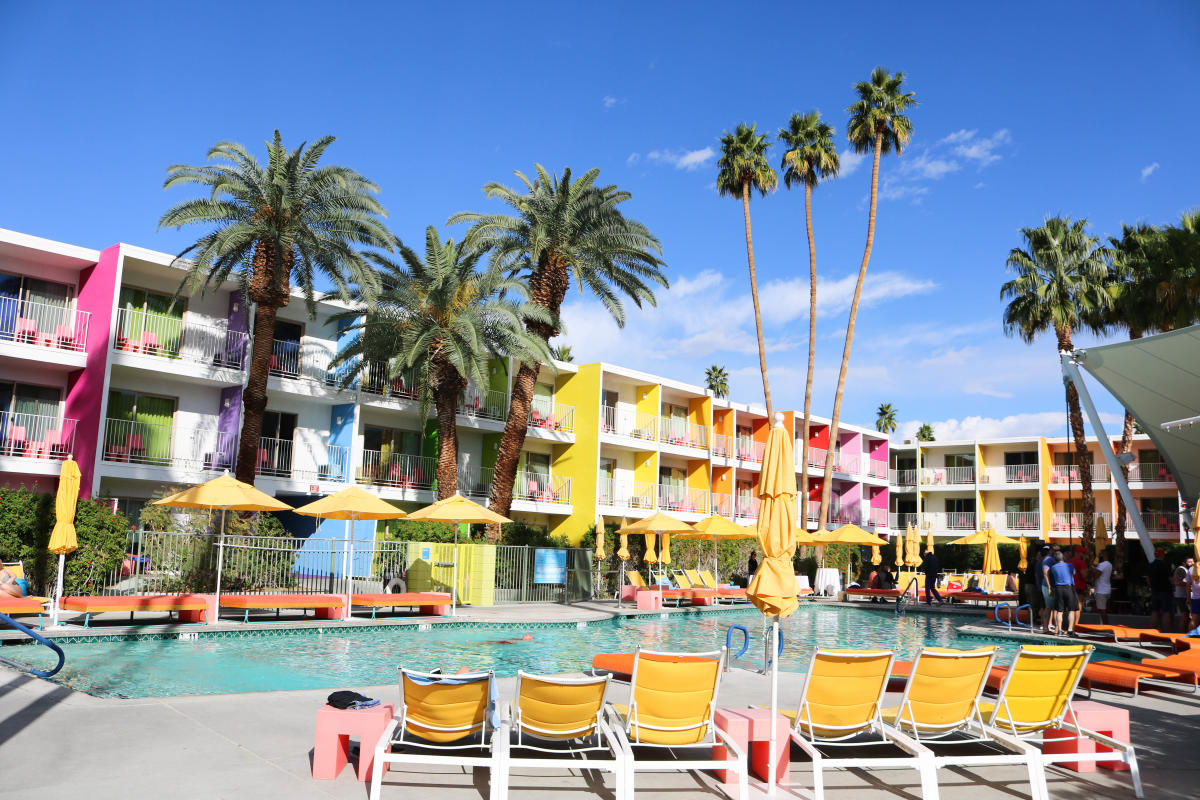 Dance the day and night away during Splash House this summer, the region's popular electro-music pool party festival that is set to take place at Renaissance Palm Springs, The Saguaro Hotel & Pool and Riviera Palm Springs. Splash House offers attendees two opportunities to join in on the fun, with parties being held over two weekends in the summer. Weekend One is set for June 7-9, while Weekend Two occurs August 9-11. Event passes for Weekend Two are still up for grabs, which includes entry to all resorts and shuttles running between locations. Keep dancing into the night with an after-hours pass for exclusive access to nighttime activities and programming at the Palm Springs Air Museum from 9 p.m. to 2 a.m.
Live it up at ARRIVE
Swim, sip and sway is the motto to live by at ARRIVE Palm Springs. Be a part of the hotel's Spin N' Splash DJ set by the pool and live it up this summertime, every Saturday and Sunday from noon to 5 p.m. Price for admission is only $10 and the weekly event is open to the public (21 and over only).
Party at Hotel Zoso
Located in the epicenter of Downtown Palm Springs, Hotel Zoso is the place to be at this season. The locale's summer line-up includes two nights of SoundSplash!, poolside concerts that bring Surf/Pop/Reggae band Bikini Trill to the hotel pool stage for chill evenings of good music, good vibes and even better food and drink specials. The show takes place on both Friday, June 21 and Sunday, July 21, with doors opening at 5:30 p.m. Guests can also splash into the fun at DaySwim, happening Saturdays from 11 a.m. to 5 p.m. weekly, or come on down for Hotel Zoso's Sundia Day Club, providing the best in Latin poolside vibes every Sunday from 11 a.m. to 5 p.m.
Chill at Ace Hotel & Swim Club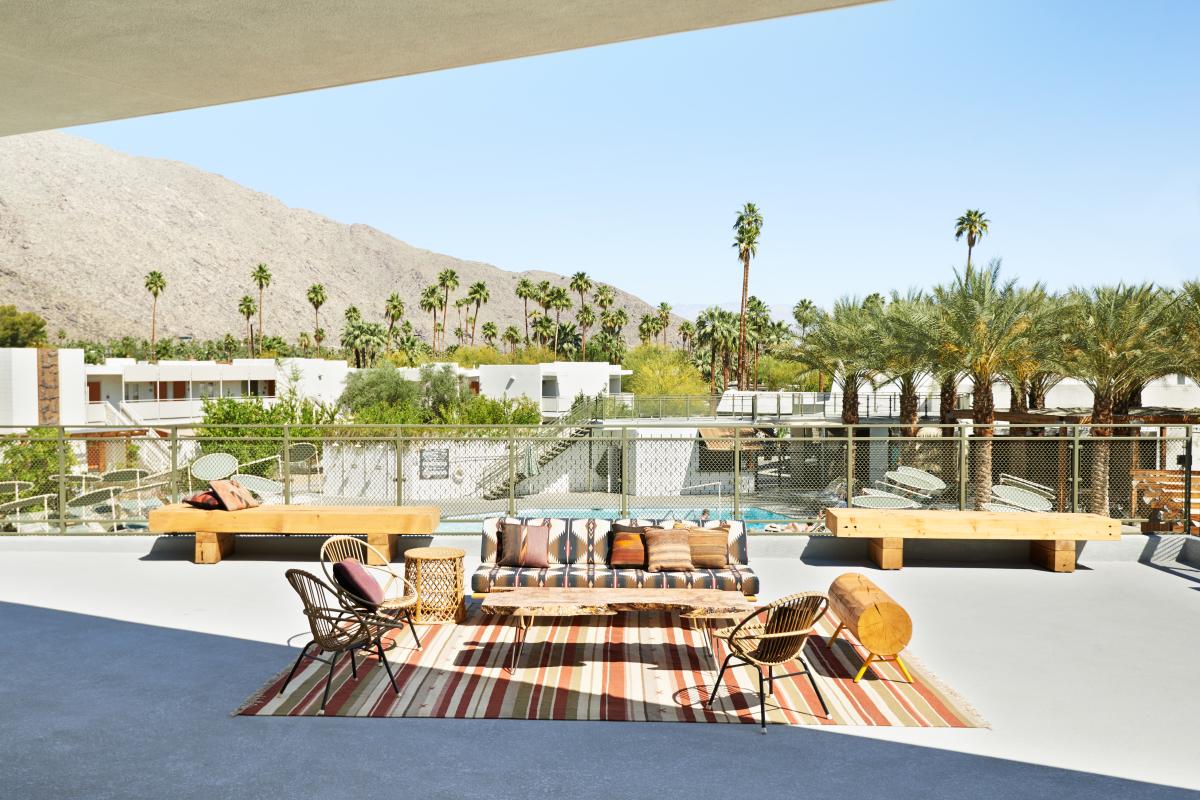 Take a break from all the hustle and bustle and unwind at Ace Hotel & Swim Club. Here, boho-style décor and picturesque desert views come together to create the most relaxing experience you can find in Greater Palm Springs. Spend your time laying out or just vibing to good music while enjoying the hotel pools, book a treatment at the Feel Good Spa and also dine-in at King's Highway where the Bacon Wrapped Dates are a necessity to try.
Cool Off at Agua Caliente Casino Resort Spa
Keep the good times rolling by renting out a private cabana at Agua Caliente Casino Resort Spa. Each cabana comes equipped with a flat-screen TV, internet access, misters, ceiling fans and a mini refrigerator. Once you're ready to cool off, take a dip inside one of their two impressive pools on property, and afterward, get your grub on by ordering from the full-service, poolside bar and grill.
More Reasons to Visit
Save With Chill Deals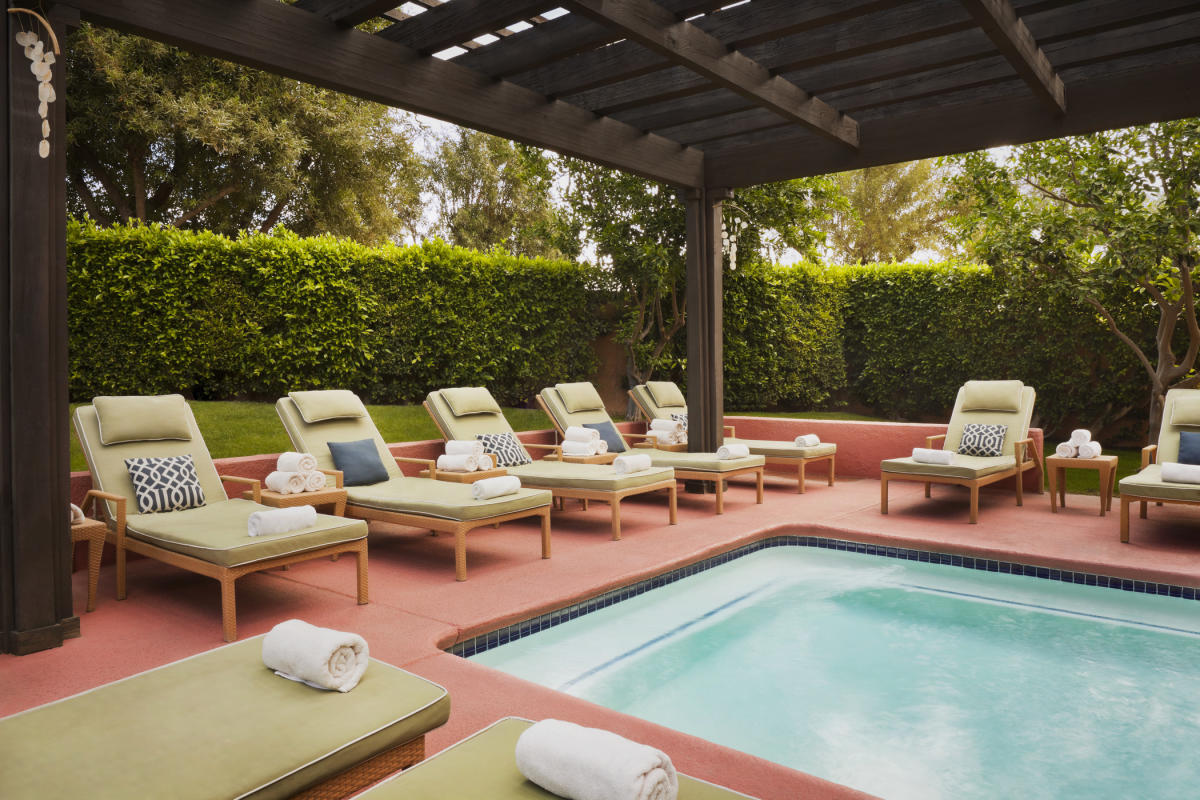 Aside from all the exciting things going on this June through August in the oasis, summer is also known as the best time to use Chill Deals in the region! See, do and taste more these next couple months for way, way less by checking out the chilliest deals around through the Greater Palm Springs website. From discounted hotel stays and travel packages to special pricing on outdoor activities and tours, Chill Deals is where it's at if you want to live large in the desert this time of year.
Score Summer Specials
The sunny season brings smiles all around with resort, spa and restaurant specials going on throughout the Coachella Valley. Consider booking a two-night stay at Hotel Paseo to receive a $100 resort credit, a 4 p.m. late check-out option and breakfast in bed for two on the day of check-out for just $50 more. This is all a part of the hotel's One Year Anniversary Package, which is providing guests with "Paseo Perks" all summer long. In addition to this, hotel guests may enjoy exclusive shopping discounts at El Paseo Shopping District and posh poolside butler service on weekends.
Experience New Restaurants
Your summer in Greater Palm Springs would not be complete without taking a few bites of all the new good foods and treats in town. From Coachella to Downtown Palm Springs, we invite you to go on a culinary adventure and visit the following recently-opened cafés and eateries:
Need more reasons to visit this summer? Read up on the Best Pools to Chill at This Summer in Greater Palm Springs!