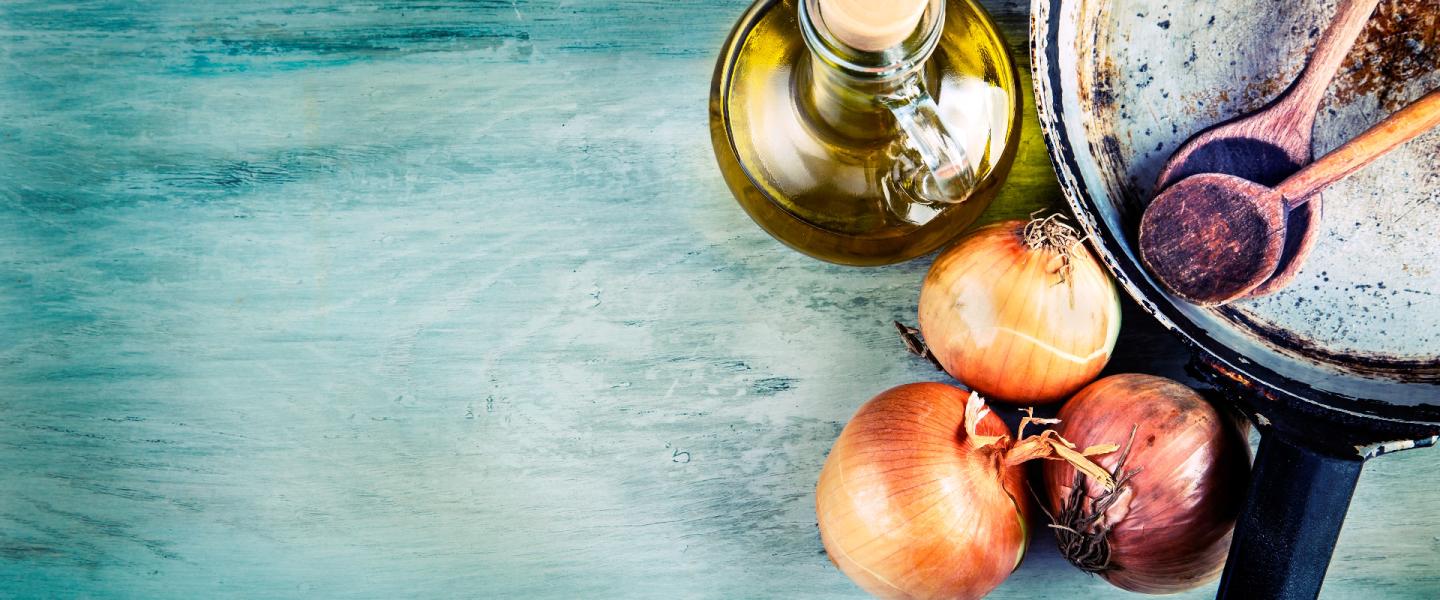 With the fantastic restaurant scene in Greater Palm Springs, every meal is special. The valley is abuzz with creative chefs who serve up innovative dishes—frequently using locally sourced produce when available—in welcoming, exciting restaurants. But sometimes, only the "in the know" diners order the best dishes, many that are not available on the menu and must be requested through the server. Secret menu items are trending in the culinary world, and we discovered unforgettable plates to order (off the menu!) in some of our favorite restaurants.
After a resort-wide overhaul, The Chateau at Lake La Quinta has become one of the most dazzling resorts in Greater Palm Springs. It's designed in the spirit of a French manor with 24 luxurious suites and villas, rolling grounds, 24-hour pool and a gorgeous lake. The resort's signature restaurant, Melange, features seasonal fare sourced from California family farms, and the al fresco, lakefront setting is truly romantic. Return diners know chef Nestor Ruiz prepares an excellent Chilean sea bass with a garlic crust (which can pop up as an off-menu special now and then) and, with 24-hour notice, Ruiz can order a special live Main lobster to be grilled or steamed.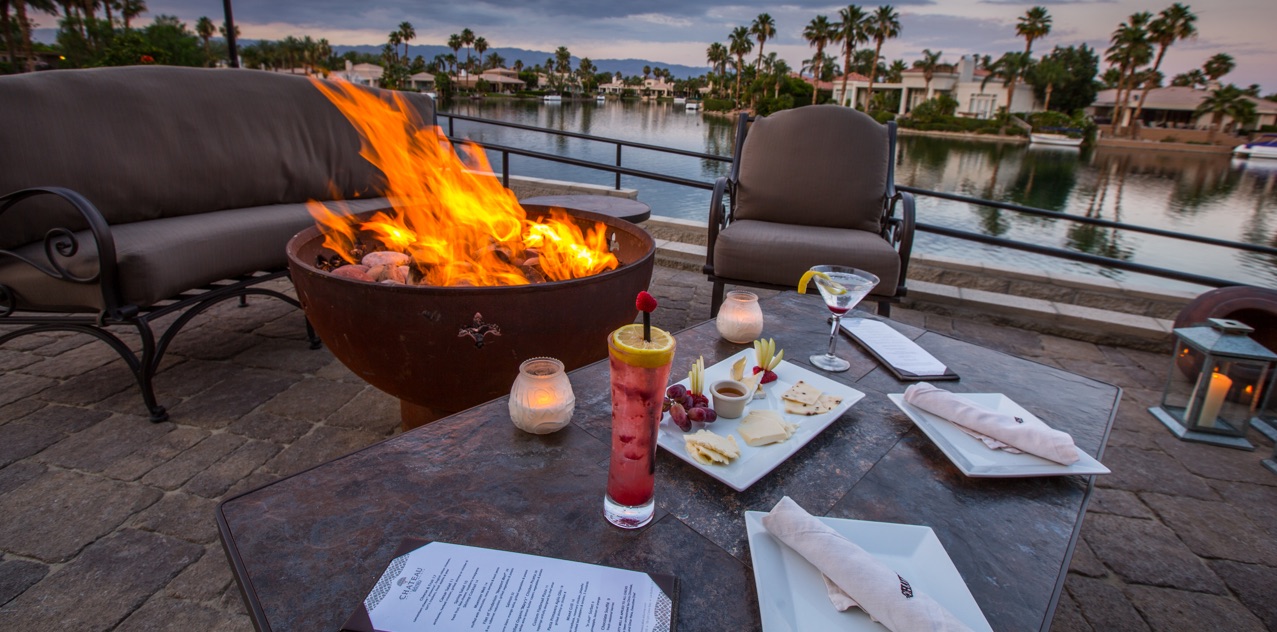 Workshop Kitchen + Bar helped trigger a modern culinary movement in Palm Springs when it debuted with high ceilings and edgy design (earned it a James Beard Award) and a bar serving innovative craft cocktails. The stylish restaurant focuses on seasonal ingredients in New American cuisine where dishes like veggie enchiladas and farro risotto are house favorites. But there are a number of plates that make Workshop Kitchen + Bar special, and only a select few devoted diners know about the secret menu items. Seasonally, guests can order the whole grilled organic chicken diavolo with roasted kabocha squash and sage red quinoa when they call ahead 24 hours in advance of their reservation.
Also, while the fries (in duck fat with sea salt and herbs de provence) are on the menu, only Workshop fries lovers know they can add a duck egg on top (seasonally). Lastly, Workshop allows guests to add fresh truffles to any menu item, including pizzas and salad bowls, and off-menu specials like California whole bass regularly fill happy bellies.
Eight4Nine injects art into dining in the emerging Design District. The restaurant is whimsical, modern and theatrical (think exposed pipe light fixtures and Victorian high-back chairs), and the "West-coast modern" cuisine is equally impressive with playful Pacific Rim, Latin and Southwest influences.
While the menu is just as imaginative as interior design, chef Chuck Courtney is a local hero. His huge following of discerning diners know notable creations not on the menu hit all the right spots, including comfort foods like Lobster Cobb Salad, Grilled New York Steak Caesar Salad and Truffle Honey Sweet Potato Fries. Also a perk for diners: Eight4Nine has a YES philosophy to substitutions and changes on every menu item.
Elixir Pool Bar & Grill | Palm Springs
Opened by two celebrity lawyers, V Palm Springs is a stylish boutique hotel that's all about social interaction. It offers a V-shaped pool, garden courtyard, fire pits, Jacuzzi and weekend morning yoga classes. Even the al-fresco Elixir bar and grill has been networking central among the cool hipsters that dine here. While Elixir is known to sling exciting craft cocktails, locals know that the bartenders can serve up some mean Tiki cocktails, which are not on the menu. Ironically, these classics like Mai Tais and Blue Hawaiians have been the libations of choice thanks to the skilled bartenders and their tribute to the desert's midcentury modern allure.
The signature restaurant at Hyatt Regency Indian Wells Resort is one of the hottest restaurants in the area, favored by locals and visitors alike. Chef Chris Mitchum uses local ingredients (for more than a decade) from nearby farmers including vegetables and fruits (Coachella Valley produce is remarkable). But one menu item that has diners returning for more is the Crab Mac N Cheese, which debuted on the menu last summer as a special. While it's no longer on the menu, it was such a hit that visitors return asking for it specifically—and the restaurant delivers. Chef Chris uses fresh Dungeness crab meat from the coast of California (particularly San Francisco's Fishermen's Wharf). The ballerine pasta is handmade from Cucina della Cucina, a family operated company in the San Fernando Valley, and together with the white cheddar-gouda cream and corn bread topping, diners indulge in a rich dish packed with flavor.
One of the valley's most loved fine-dining restaurants, Wally's Desert Turtle, is all about serving unforgettable, gourmet dishes. Waiters are sharply dressed, fine silverware and china are used, and the atmosphere is elegant and memorable, perfect for special occasions. Chef Richard Pelz specializes in California coastal cuisine, where entrees range from classic calves liver to pan-fried white fish. The AAA-Four Diamond restaurant is a favorite for locals, and those in the know can order fresh abalone well in advance. While the seafood delicacy appears as a chef's special at times, diners can order it any day of the week (they just need to let the restaurant know in advance!). Wally's is one of very few places in the valley you can feast on this fine (and rare) dish!
Workshop Kitchen + Bar photos courtesy of Van Roo Photography