After months of staying home, many of us can't wait to pack our bags and embark on a dream vacation or even a quick weekend getaway. We miss adventure. We miss happy hours. We miss museums. We miss sun-kissed afternoons chilling by the pool.
We miss traveling.
But along with all that pent-up wanderlust comes an important question: How are destinations putting your health and safety first once they reopen?
In Greater Palm Springs, the answer is simple: the Safer Together, Greater Together Pledge. Created by Visit Greater Palm Springs with guidance from the State of California, the Safer Together, Greater Together Pledge shows the commitment of our destination's businesses to increased health and safety protocols, ensuring that our oasis remains a healthy, positive and inclusive destination for visitors, hospitality workers and residents alike.
"While the safety of our visitors has always been one of our top priorities, we recognize it is even more critical today," says Scott White, President/CEO of Visit Greater Palm Springs. "The pledge is voluntary, and all businesses who take it have committed to implementing core safety practices such as physical distancing guidelines, disinfecting protocols and health screenings. We promise you'll find the same inspiring mountain views, swaying palms and serene poolside escapes you've come to love, just with new safety measures in place."
Here's how some of our cities and local tourism industries are upholding the pledge—so when you're ready to visit Greater Palm Springs again, you'll know you can find your oasis here, safely.
Hotels & Vacation Rentals
Can't wait to book that mountain-view room and spend the day under the palms? Greater Palm Springs hotels have always shown a commitment to cleanliness and safety for employees and guests. By taking our Safer Together, Greater Together Pledge, they'll be implementing even more best-practice industry standards when their doors open to visitors again, including:
Communication with guests about new policies and procedures prior to arrival
Encouraging physical distancing throughout the property (including the pool areas)
Requesting that guests and employees wear face coverings
Allowing housekeepers extra time to clean rooms and high-traffic areas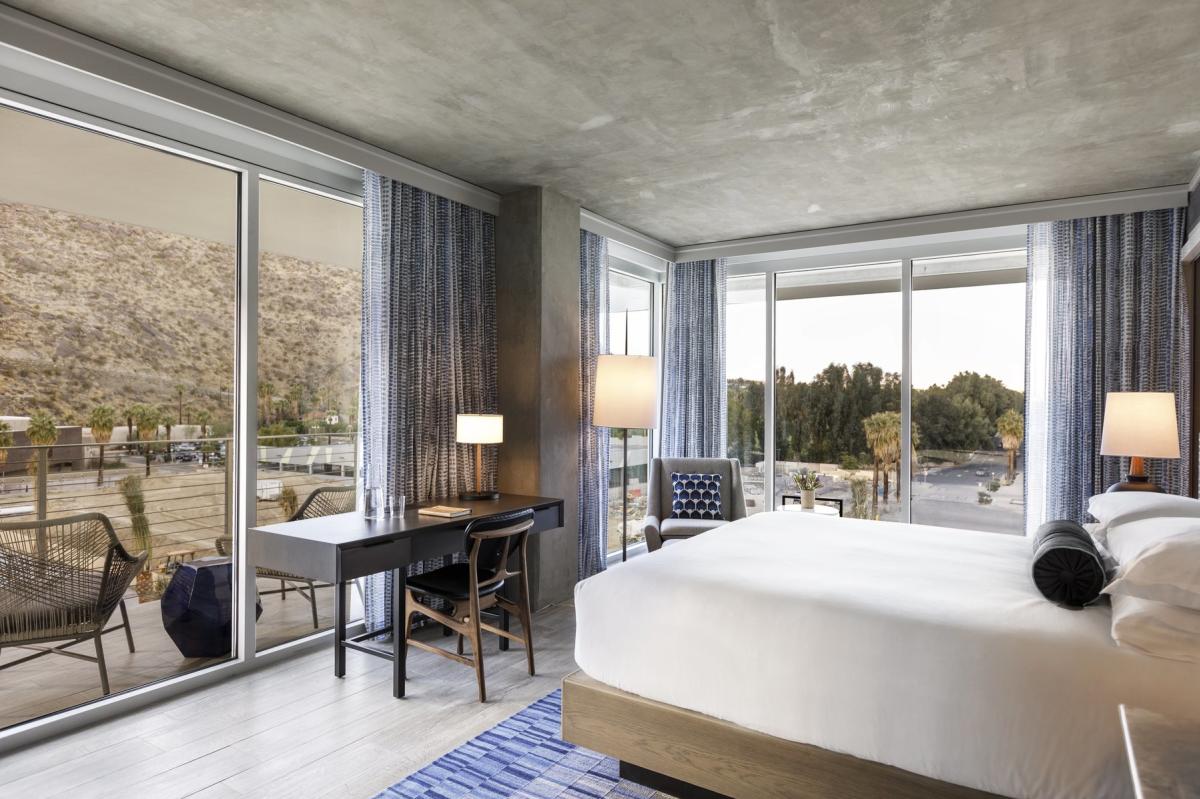 At the Kimpton Rowan Palm Springs, guests can expect several new precautions in place as part of the chain's So Fresh, So Clean promise, including social distancing in all common areas (even the rooftop pool) and enhanced disinfecting of their bicycle cruisers, guest rooms and amenities.
"The health and well-being of our guests and employees is our highest priority," says General Manager Peggy Trott. "We strive to balance the implementation of social distancing and safety measures with the genuine, personal service our guests expect from Kimpton. While some of our protocols may change, our commitment to providing a memorable guest experience will not."
If your ideal getaway involves soaking up some sun at your own private pool, no worries—vacation rentals throughout Greater Palm Springs are also invited to take the pledge, with special safety measures such as contactless check-in, additional time between guests and increased sanitization protocols.
View hotels that have taken the Safer Together, Greater Together pledge.
Restaurants & Bars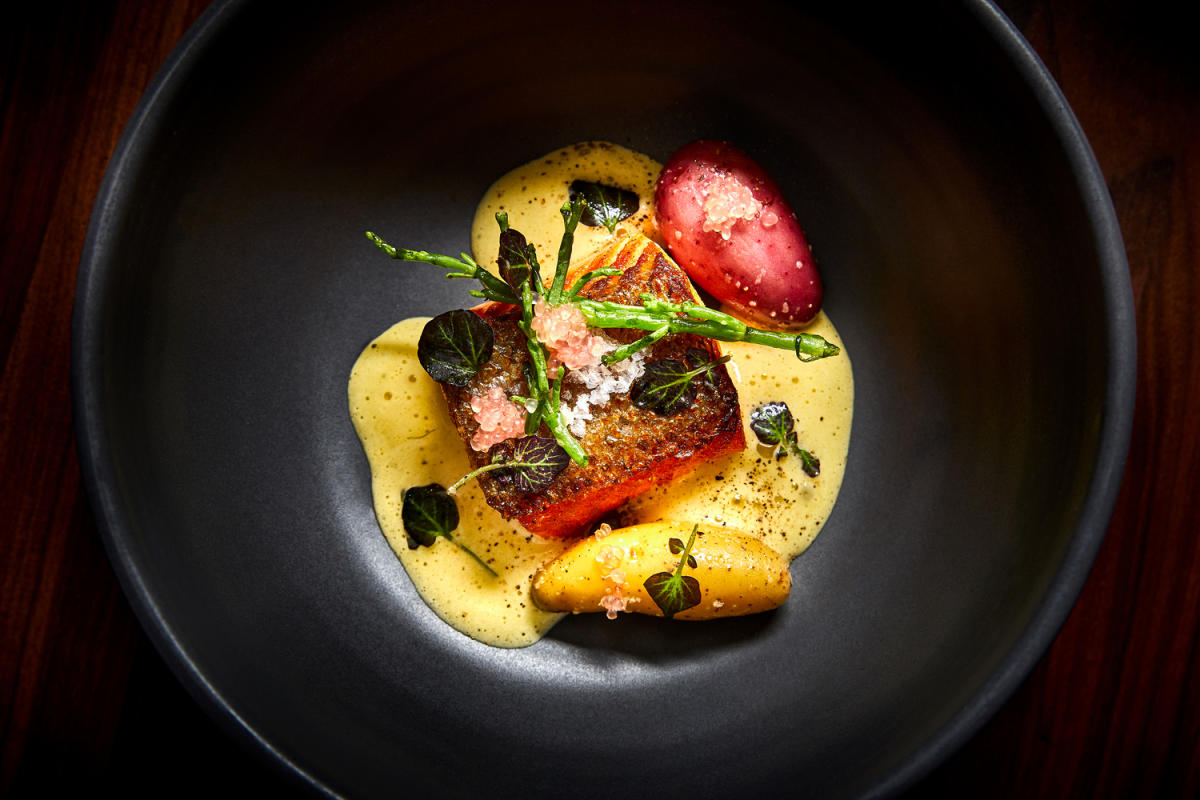 Unleash your inner foodie and explore all that our culinary oasis has to offer—from local, farm-to-table fare to world-class resort cuisine—by dining out al fresco or ordering food to-go during your stay. Many Greater Palm Springs restaurants are taking extra steps to protect diners and staff, such as:
Using disposable menus and/or making menus available digitally
Allowing for more space between tables
Thoroughly cleaning each dining location after use (tables, chairs, booster seats, etc.)
View restaurants that have taken the Safer Together, Greater Together pledge.
Golf & Casinos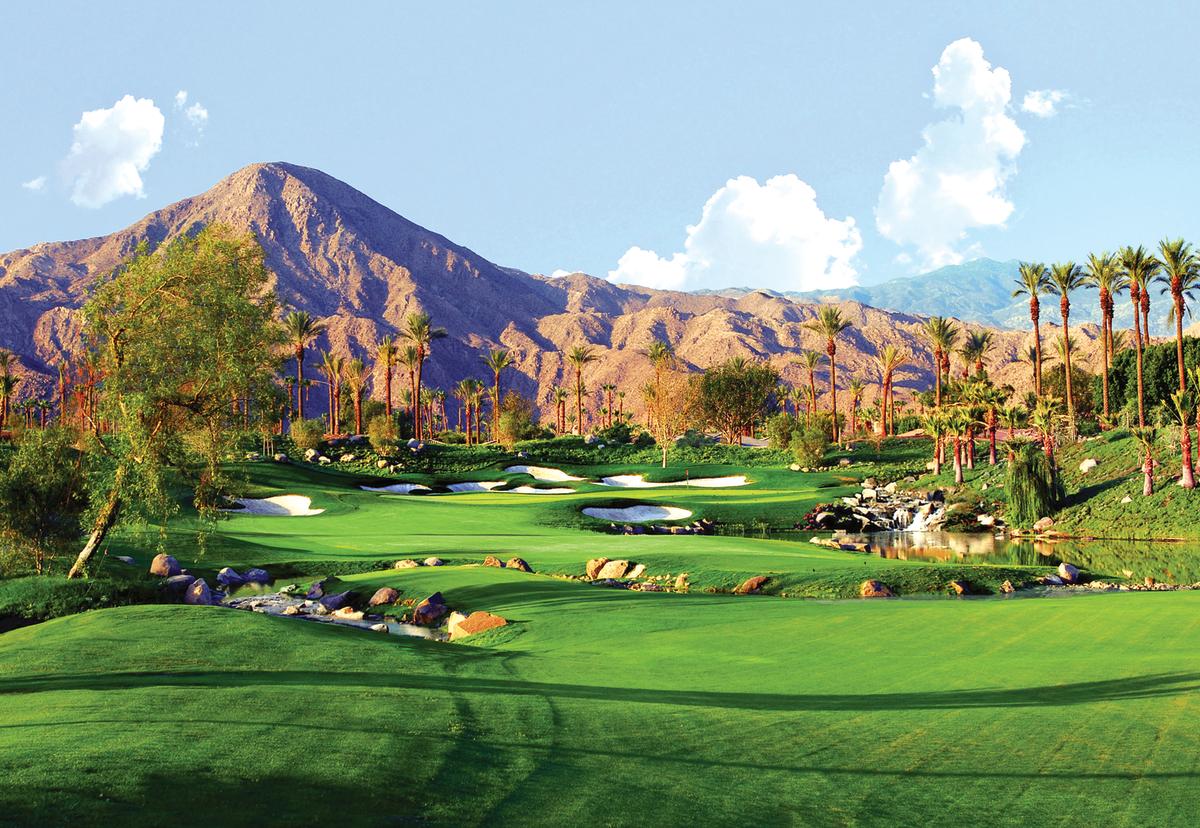 Whether you're looking to hit up the slots or get in a few rounds, you'll find plenty of things to do in Greater Palm Springs when you return.
Many of our destination's casinos have reopened with limited occupancy, hand-sanitizer stations and enhanced cleaning of all slot machines and table games, while several golf courses are back in full swing with certain restrictions both on and off the course, including face coverings and social distancing (especially before and after your round). Some have even added raised cups at each hole to eliminate any need to touch the flagstick.
View golf courses and casinos that have taken the Safer Together, Greater Together pledge.
Attractions
As more Greater Palm Springs attractions welcome visitors back, they'll also be making changes with your health and safety top of mind. Take a walk on the wild side at The Living Desert Zoo & Gardens, which plans to reopen with online ticket sales only and one-way walking paths, or soar to new heights at the Palm Springs Air Museum, where they'll be opening with limited occupancy and offering temperature screenings to employees and guests.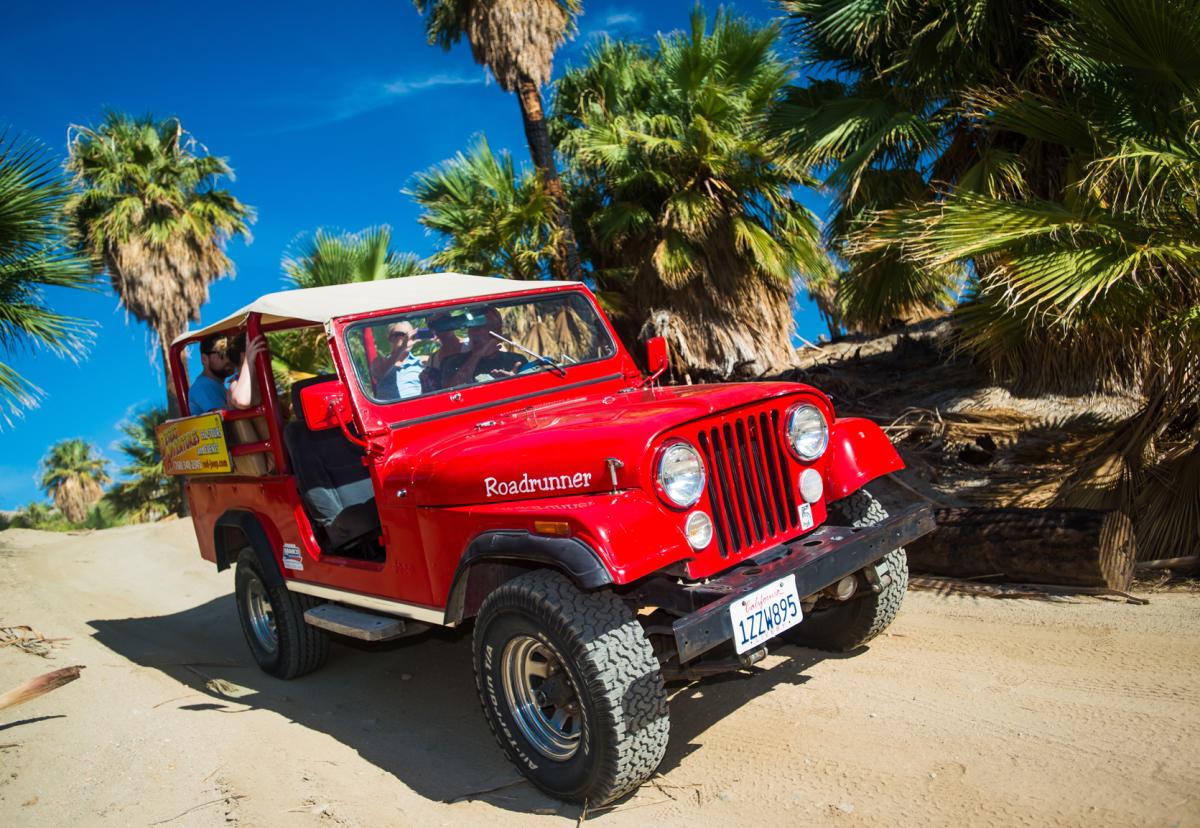 "The Safer Together, Greater Together pledge offers members of Visit Greater Palm Springs a way to stand united in declaring that, as a destination, we take the health and safety of our workers and guests seriously," says Kimberly Renee, owner and general manager of Desert Adventures Red Jeep Tours.
For decades, visitors have hopped in the back of one of their classic red Jeeps to explore the destination's fault zones, natural palm oases and other scenic landscapes. And they can keep exploring, safely, thanks to extra precautionary measures Renee has taken, such as providing face coverings for guides and guests and including hand sanitizer in all the vehicles.
View local attractions that have taken the Safer Together, Greater Together pledge.
Retail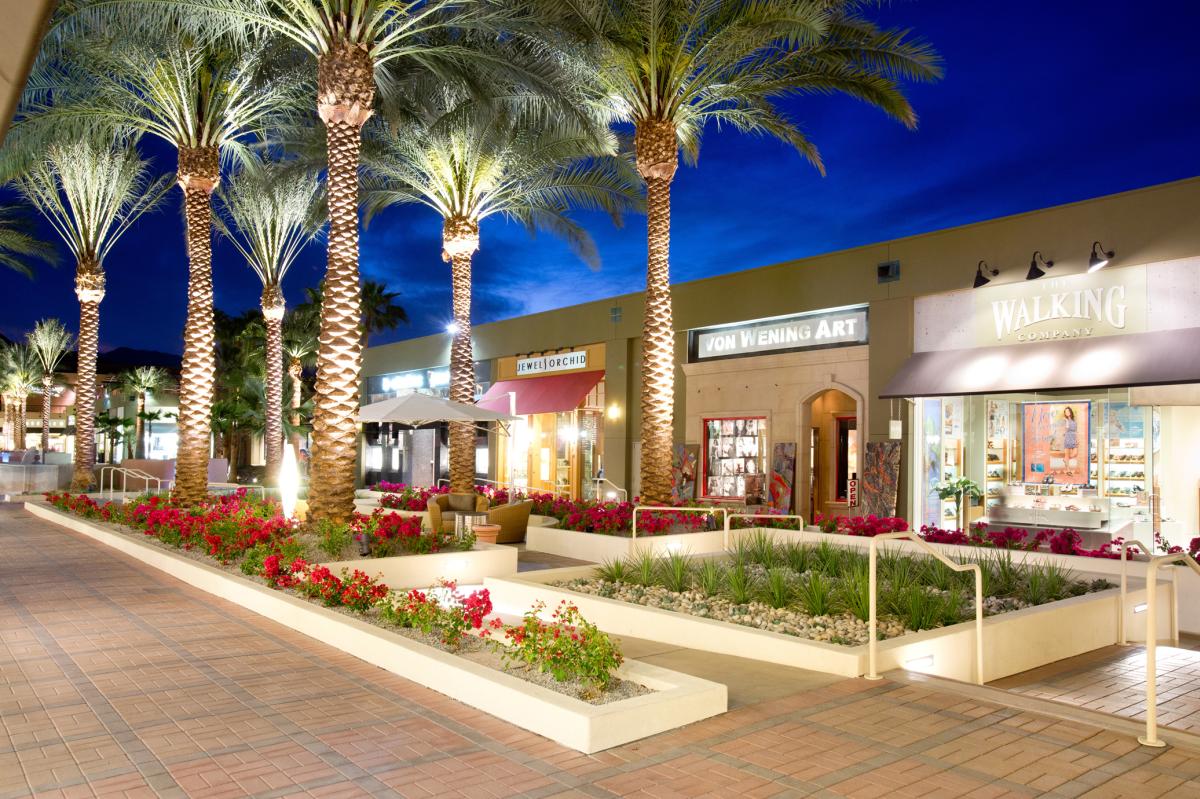 From thrift stores brimming with vintage finds to high-end boutiques along El Paseo, the shopping scene in Greater Palm Springs never disappoints. We're encouraging our retail businesses to implement additional safety measures such as limiting the number of customers inside a store at one time and increasing sanitation of high-touch areas. Even some of our local farmers markets have reopened with new precautions, including ground markings for social distancing, one designated entry and exit point, occupancy limits and no-touch shopping.
View retail businesses that have taken the Safer Together, Greater Together pledge.
Convention Center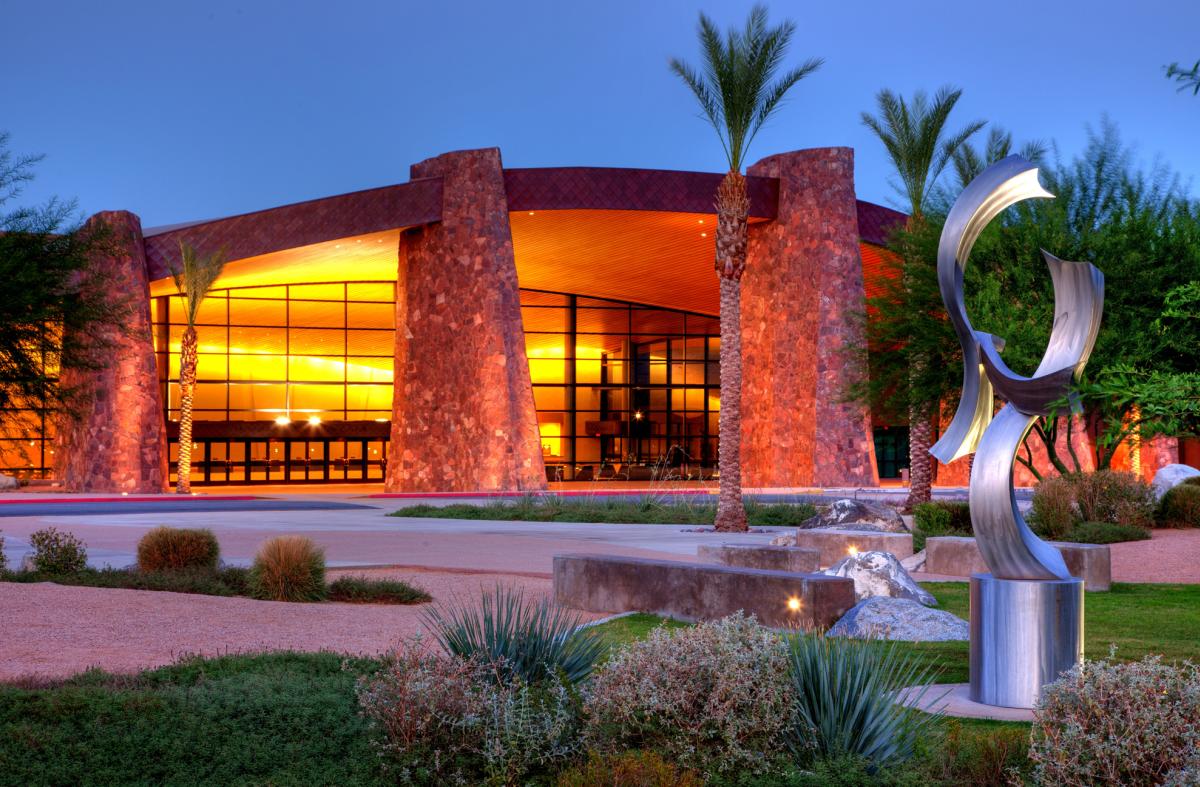 In this meeting oasis, inspiring confidence among event planners, exhibitors and meeting attendees is also a priority, and the Palm Springs Convention Center has taken extensive measures to welcome all visitors back safely when the time is right, including temperature checks, social distancing, air quality control, the use of face coverings and more.
"In order to help our clients visually see many of the new measures, we just produced and posted a video, one of the first in the industry to do so," says General Manager Rob Hampton.  "This video shows how clients and guests will be welcomed to the Convention Center, how room setups will be modified and options for different size meeting breakouts, including classroom and theater seating."
The video also highlights plans for banquet seating, food and beverage changes made by Savoury's (the Convention Center's exclusive caterer), attendee communication signage, hand sanitizing stations, sneeze shields, floor stickers, use of rope and stanchions for flow control and enhanced cleaning procedures.
Nine Cities, One Oasis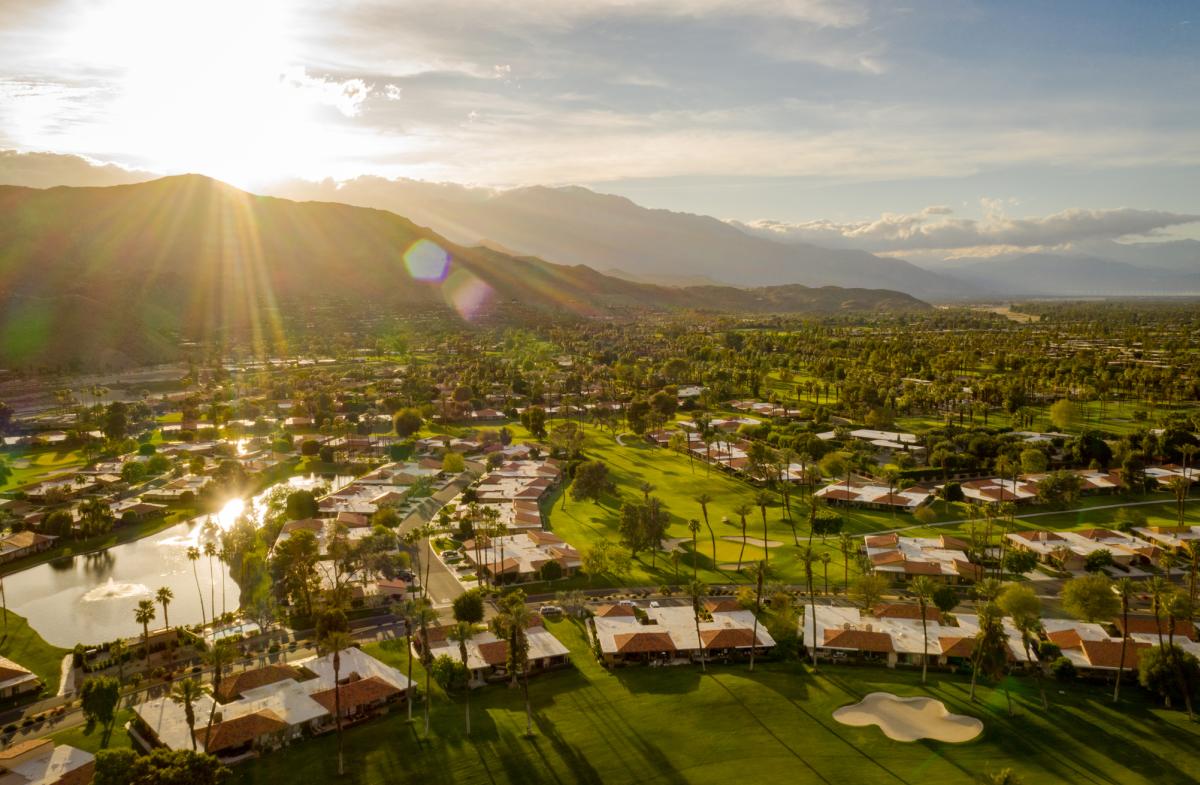 Besides businesses, the nine cities that make up Greater Palm Springs—Palm Springs, Desert Hot Springs, Cathedral City, Rancho Mirage, Palm Desert, Indian Wells, La Quinta, Indio and Coachella—are also encouraged to sign on and show their support. Though each city offers its own blend of experiences, visitors can feel at ease knowing that their health and safety are being put first destination-wide.
The City of La Quinta and its Council, the first to unanimously adopt the Safer Together, Greater Together Pledge, are already applying the Pledge safety guidelines to their own plans for reopening City Hall on July 17 and welcoming residents and visitors back.
"We are also supporting our businesses by offering interest-free small business loans," says La Quinta Mayor Linda Evans. "We want places for our residents and visitors to go and enjoy. And we approved a rebate program where businesses can submit for reimbursement the expenses incurred to meet their industry standards for safety. These efforts, combined with a partnership between the City and Chambers to promote and encourage businesses to sign on to the Pledge, will provide the visible difference and positive safe experience when visiting our Gem of the Desert and the destination as a whole."
Safer Together, Greater Together is our destination's pledge to you. Planning a trip in the near future? Learn more about the pledge and our commitment to the safety of visitors and the local community.
We can't wait to welcome you back to Greater Palm Springs.