There's nothing like visiting Greater Palm Springs and taking a part of the oasis back home with you. It's not hard to do—the area is chockfull of memorable gifts unique to the destination, all of which make the perfect stocking stuffers for the holidays. From edible treats to giraffes (yes, giraffes!), here's a list of special souvenirs that go beyond the typical postcard.
Wild Gifts for Nature Lovers | Palm Desert
For the ultimate stocking stuffer, give the gift of a giraffe, mountain lion or any number of desert animals from The Living Desert, Palm Desert's number one attraction. The amazing zoo and botanical gardens is home to 450 wild animals, shows and exhibits. Not only can visitors spend the day visiting the local wildlife, but they can also adopt an animal, which helps care for and feed the precious wildlife while supporting education and conservation programs. Animal adoption is a one-of-a-kind gift, and with a minimum $50 adoption donation, visitors will receive a stuffed animal that will snugly fits into any stocking.
Homemade Body Polish | Rancho Mirage
Greater Palm Springs is a pampering destination where visitors truly decompress at the dozens of spas rooted in place. The Ritz-Carlton, Rancho Mirage takes their spa services to the next level with a popular Body Bliss Bar where guests can create their own body butter or polish. The custom-made body butters and scrubs are blended using oils inspired by indigenous ingredients like prickly pear and desert jojoba, then jarred up for the perfect take-home gift. Make sure to leave room in your luggage!
Delicious Dates | Indio
One of the most visited attractions in the oasis, Shield's Date Farm has been producing its legendary Medjool dates since 1924. The historic landmark grows these highly sought after, California dates without fertilizers or pesticides, and the farm has become a hot spot for casual lunches. It's sacrilege to leave the farm without a gift box of their rich and creamy Super Jumbo Royal Medjool dates, which make the perfect treats over the holidays!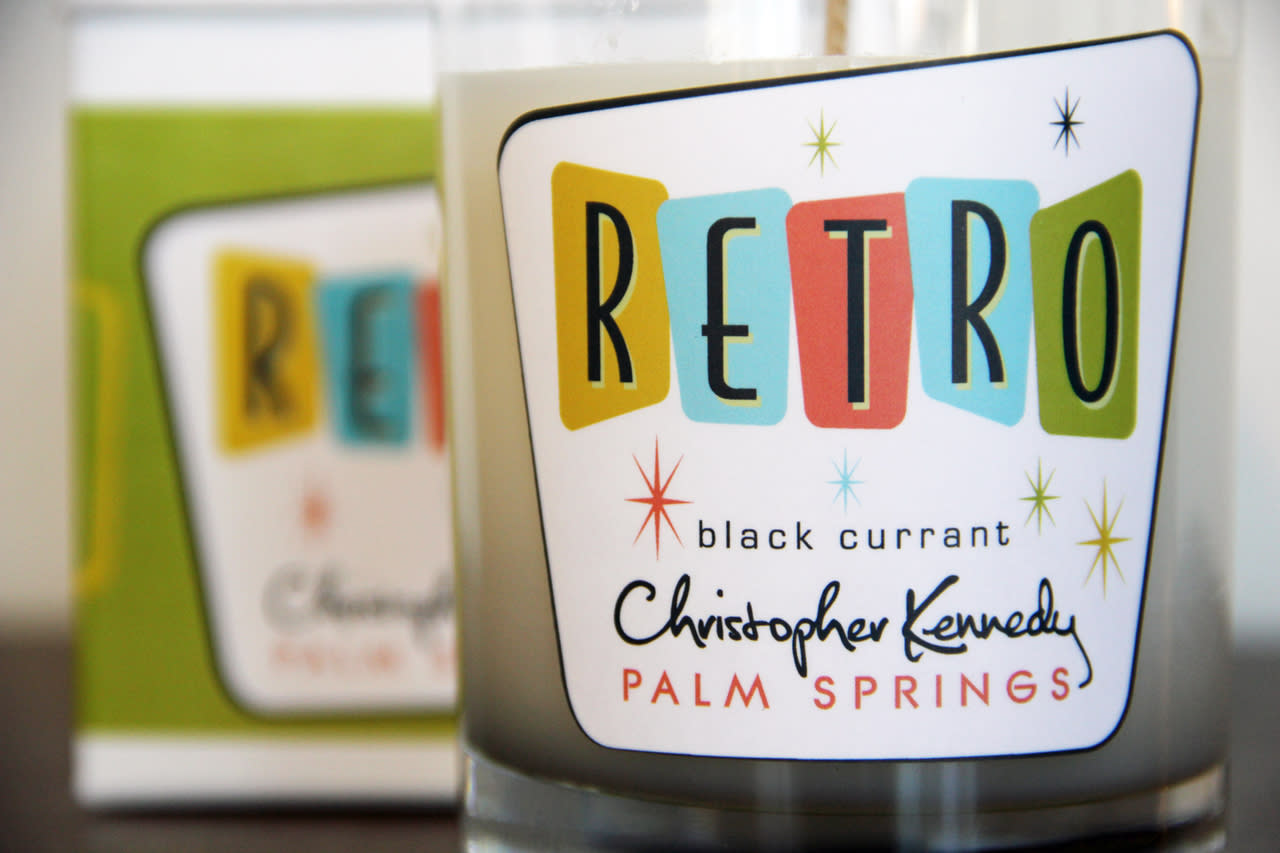 Retro Candles | Palm Springs
Palm Springs is famous for its midcentury modern architecture and design, and it's not uncommon for visitors to become so obsessed they want more than a photograph of a landmark building. Most retro enthusiasts make a beeline downtown, where shops overflow with midcentury themed design shops. A favorite boutique stop is the Christopher Kennedy Studio & Showroom, where the designer's famed interior decor is on full display. Visitors love Kennedy's candles, known for their oh-so-Palm Springs design.
House-Made Jam | La Quinta
The Chateau at Lake La Quinta may be known for its luxurious lake-view guest suites and gorgeous landscaping, but everyone's crazy about the jam. The resident "jam master" Tammy Knowles partnered with a local grower to make her own jams using the finest fruits and vegetables in the Coachella Valley. The restaurant was clued in to her private hobby, and a serendipitous moment ensued. Now Tammy makes all the jams for the hotel (like strawberry jalapeño and orange marmalade) and guests can take home beautiful mason jars of the good stuff.