While today we are safer apart, Greater Palm Springs continues to be greater together. Join local organizations and make a positive impact in our nine cities during these difficult times. Contribute a few hours of time and effort with these local volunteering opportunities. 
Food Banks & Pantries

Catholic Charities - Coachella Valley Regional Center
This local organization offers emergency services to low-income families including food, shelter, transportation and more. They are currently offering volunteer opportunities for their weekly food distributions. On Wednesdays, their North Shore location needs volunteers from 7-8 a.m. and their Mecca location is in need of bilingual volunteers from 6-9 a.m. For more information visit their website, or call 760-342-0157. 
Galilee Center
Join this Coachella organization in providing food for those in need by taking time to volunteer. The Galilee Center is offering food distribution on Thursdays from 10 a.m. to 12 p.m. and 1:30 p.m. to 4 p.m. If you're interested in contributing your time and efforts please call 760-369-9100 to contact Lupe Torre-Hilario or reach out via email at ltorres@galileecenter.org. 
The Joslyn Center
The Joslyn Center in Palm Desert is devoted to the local senior community and offers a variety of programs and services that help the seniors live healthy and fulfilling lives. Among their many programs they are currently delivering Meals on Wheels to senior citizens ages 50 and above who reside in Palm Desert, Rancho Mirage and Indian Wells. Deliveries take place Monday through Friday from 9 a.m. to 12:30 p.m. They are also offering an open pantry every first and third Friday of the month from 7:30- 9:30 a.m. 
If you're interested in volunteering for these programs please contact Bob Elias at 760-340-3220.
FIND Food Bank
FIND Food Bank is accepting volunteers starting May 1, sign up now on their site. You can also help by donating funds through their website or goods by contacting their office at 760-775-3663. 
Donate Blood
Join LifeStream Blood Bank and save lives by donating blood. This local blood bank is currently experiencing a loss of approximately 5,000 pints of anticipated blood collection due to blood drive cancellations.
Blood donations at their Lifestream facilities are conducted by trained staff committed to following safety and disinfection protocols designed to ensure the health and safety of donors. For more information, please visit their website.
Sew Face Masks & Donate Supplies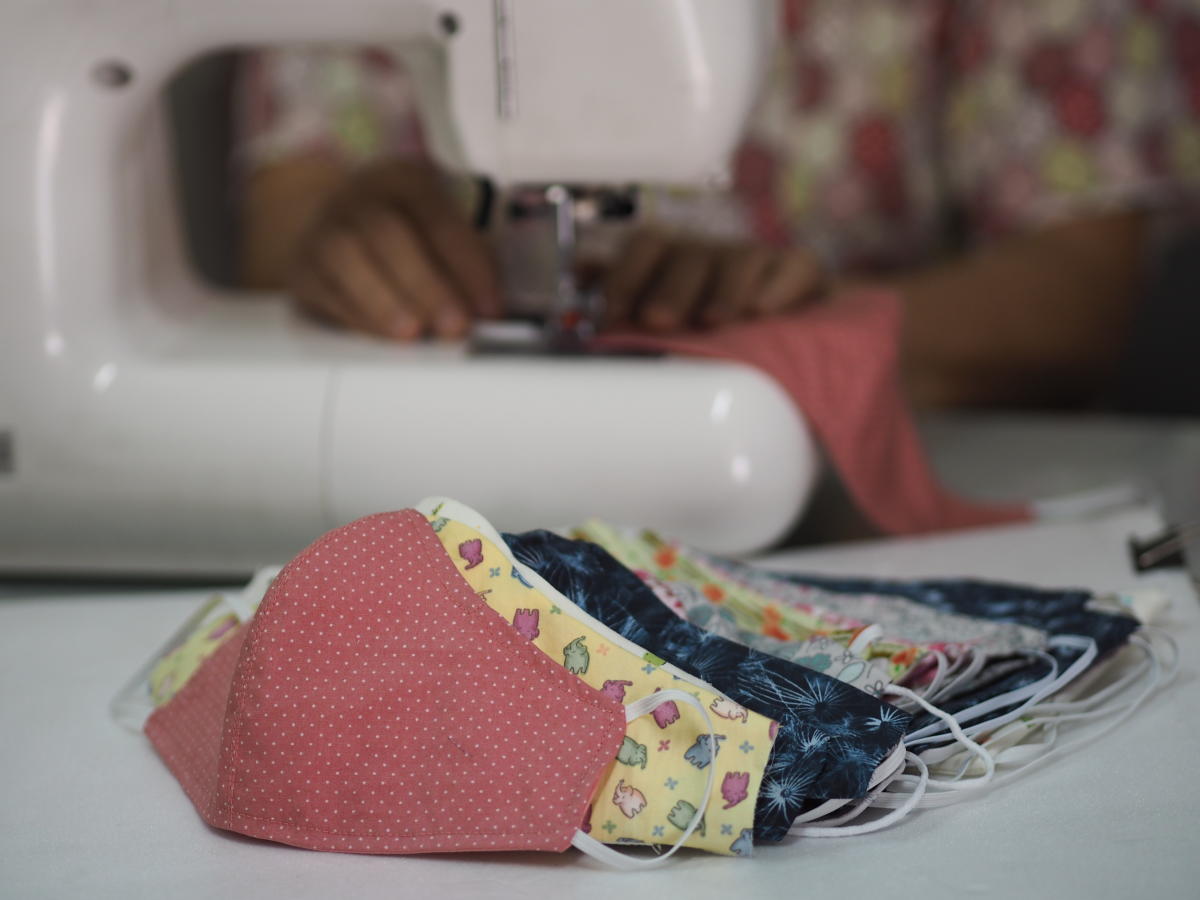 With Riverside County Public Health Department's current recommendation to "Stay in place, maintain your space, and cover your face," face masks have become essential. Due to a shortage of medical face masks, the public is encouraged to use alternative options such as bandanas, neck gaiters, or homemade masks.
Palm Desert Area Chamber of Commerce & Trish Tac Sew
Trish Tac Sew local sewing school owner Tricia Schroeter has partnered with the Palm Desert Area Chamber of Commerce (PDACC) in an effort to create and distribute face masks to essential businesses in the area. Tricia has put together a Simple Face Mask Tutorial on her blog for everyone looking to contribute to this cause. The PDACC is also accepting monetary donations in order to purchase sewing supplies, if you wish to donate please visit their website here.
CV Mask Project
The CV Mask Project is made up of residents of Greater Palm Springs looking to assist the local medical community during the COVID 19 pandemic. You can join their cause by donating homemade face masks and gowns, which are currently in short supply. The supplies created will benefit local hospital, Eisenhower Medical Center.
In addition to avid sewers, this organization is also seeking clerical and retail staff volunteers. If you're interested in participating you can do so by filling out a volunteer form on their website (linked above.) 
Eisenhower Health Dolores Hope Auxiliary
The Eisenhower Health Dolores Hope Auxiliary is looking for volunteers able to sew fabric masks at home for hospital employees. If you have a sewing machine and thread, all you need in order to help are your sewing skills. Materials will be provided, delivered and once the masks are complete they will be picked up.
If you're interested in participating please call 760-346-1012 and leave your name, phone number, email address and physical address. 
Riverside County Public Health
Due to the high volume of patients currently in hospitals, the Riverside County Public Health Department has compiled a list of needed supplies. If you're interested in donating you can reach out by sending an email to medicalsupplies@rivco.org, or drop off supplies Monday and Wednesday from 1 p.m. to 4 p.m. at 2980 Washington Street, Riverside, CA 92504. 
The health department is also in need of medical volunteers in a variety of fields listed here. If you are a licensed medical professional or a student currently pursuing a career in the medical field you can sign up to be a volunteer by emailing medicalvolunteers@rivco.org. The general public is also encouraged to volunteer and can do so by emailing the health department at nonmedicalvolunteers@rivco.org.
Neighbors Helping Neighbors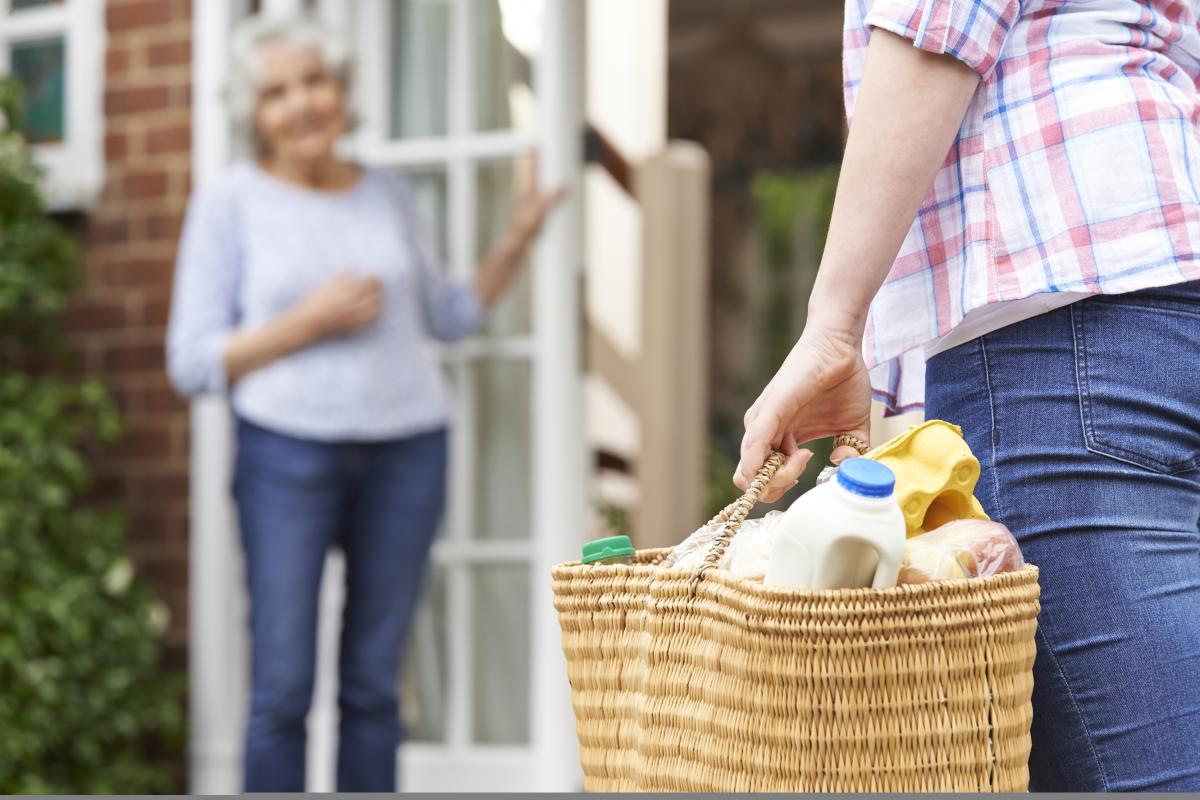 The popular neighborhood social networking platform, Nextdoor, has launched new features that allow its members to come together and help their local communities. The "Nextdoor Groups" and "Help Map" features offer an opportunity to coordinate aid for those in need, such as the elderly, and those able to offer assistance. The help provided can range from grocery delivery to a daily check-in phone call. 
To participate and access these features, simply download the Nextdoor app on iOS or Android or visit their website, nextdoor.com.