Looking to plan a fall getaway to Greater Palm Springs this November? You'll find plenty of festive holiday events and things to do with the family happening throughout the month. Plus, our warm weather and endless blue skies offer the perfect backdrop for relaxing by the pool and catching some rays, browsing outdoor art or even attending a drive-in movie under the stars. Whether you're a foodie, a film buff or a nature enthusiast, this Southern California oasis has something for everyone to enjoy all autumn long! 
November Events
Arts & Culture
Dia De Los Muertos Virtual Celebration & Fundraiser | October 24-November 8
This year's weeklong, virtual Dia De Los Muertos celebration, organized by The Coachella Valley History Museum, will feature tutorial videos on the history of tequila, DIY calaca makeup and altars, as well as a special virtual performance by David Macias Music (don't forget to tune in on November 7!). Feeling generous? Donate $20 to the organization and you will receive a locally made face mask designed to honor Dia De Los Muertos. For more event information and to inquire about donating, visit their website here.  
Palm Springs Vintage Market | November 1
Shop for collectibles in vintage clothing, decor, furniture and more at the open-air Palm Springs Vintage Market. Admission is $5 and social distancing and face masks are required to enter the event. For more information, visit their website here. 
Palm Springs Jewish Film Festival | November 1-4
The seventh annual Palm Springs Jewish Film Festival, which aims to promote awareness and understanding of Jewish life and identity through the art of film, will feature 17 Jewish films from all over the world and will be held as a drive-in, though guests are welcome to bring their own lawn chairs if they prefer to sit outside. For more information, visit their website here.  
Greater Palm Springs Pride | November 3-8
The annual Greater Palm Springs Pride celebration is coming home to you! Exist. Resist. Persist. is the theme for this year's virtual event, which will include five days of fun, insightful and inspiring online experiences for everyone to participate in, from at-home dance parties and a virtual 5K to drive-in movies and more. Don't forget to order your Pride Party Pack online and pick it up curbside at Trio on November 4, 5, 6 and 7 from 10 a.m. to 3 p.m. The pack includes plenty of colorful Pride swag, and all proceeds go to fund Palm Springs Pride's year-round events and programs. For more event information, visit their website here. 
Trivia Night | November 10
Join the Palm Springs Film Society for a virtual Trivia Night in celebration of Greater Palm Springs Pride. Prizes are awarded to the first- and second-place winners. Learn more on their website here. 
McCormick's Palm Springs Exotic Car Auction | November 20-22
See over 500 classic, exotic, sporty and high-end cars at the 25th annual McCormick's Palm Springs Exotic Car Auction. Admission is free all day Friday; Saturday and Sunday are $15 per day or $25 for both days. Whether you're looking to buy or simply admire, don't miss out on a spectacular car show that the whole family will enjoy. 
F-117 Stealth Fighter Experience | November 26-28
This is your chance to see an F-117 Stealth Fighter #-833 up close and personal at the Palm Springs Air Museum. Each day will feature a 90-minute speaker engagement to enlighten the crowd on the historic aircraft. Purchase your tickets in advance from their website as space is limited.
Drive-in Theaters | Ongoing
Pop-up drive-in movie theaters are making an epic comeback in this film oasis and are perfect for date night or a fun movie outing with the family. Check out this list of Drive-Ins in Greater Palm Springs and let the cinematic nostalgia sink in as you watch new and classic flicks under a star-filled sky.

Culinary Experiences
Unique Eats | Ongoing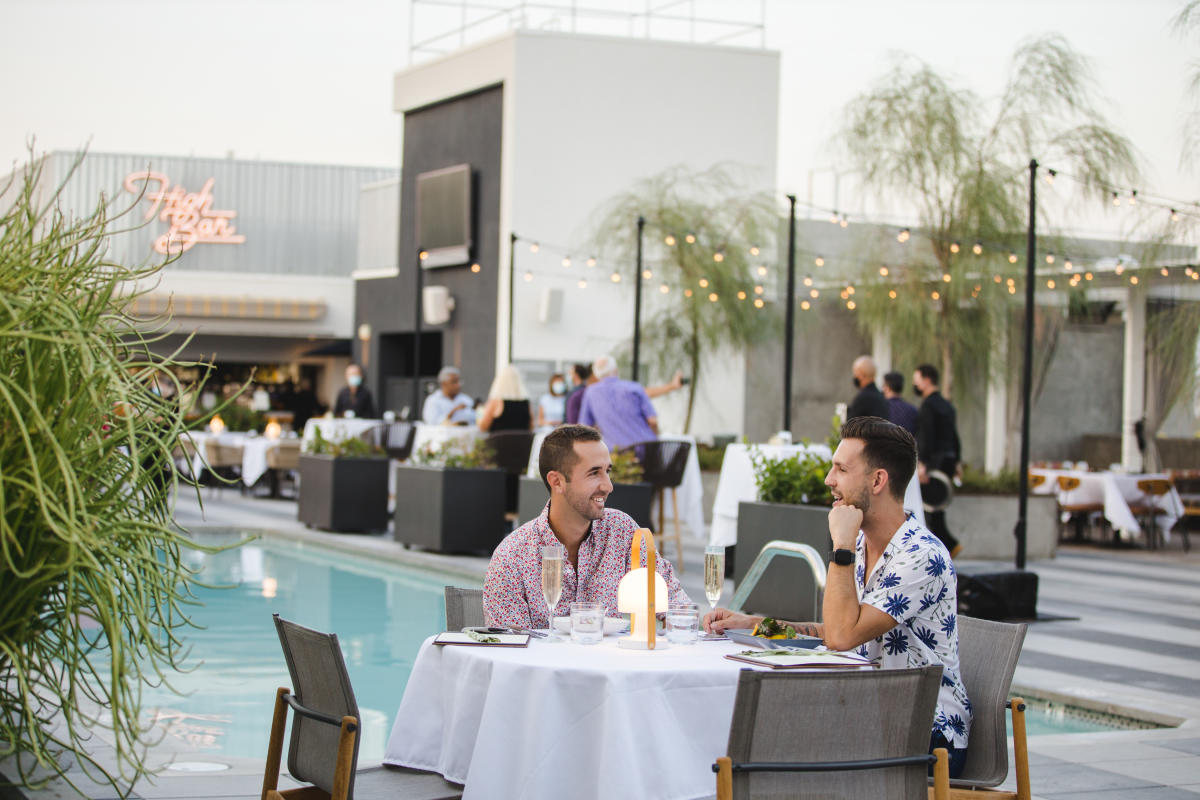 Treat yourself to something extraordinary. From a lavish dinner under the stars to a 797-themed speakeasy, there's a flavor for every foodie on our roundup of unique dining experiences in Greater Palm Springs.
Al Fresco Dining | Ongoing
The weather in Greater Palm Springs is practically perfect in November—warm temps and sun-kissed skies—which makes it a great time to take advantage of all the outdoor dining options the destination has to offer. Enjoy breakfast with friends on a bougainvillea-covered patio. Grab lunch with a side of mountain views. Or fall in love during a romantic dinner under swaying palms. Need help deciding where to dine? See this list of al fresco bites in Greater Palm Springs you won't want to miss.

Outdoor Adventures
Outdoor Art | Ongoing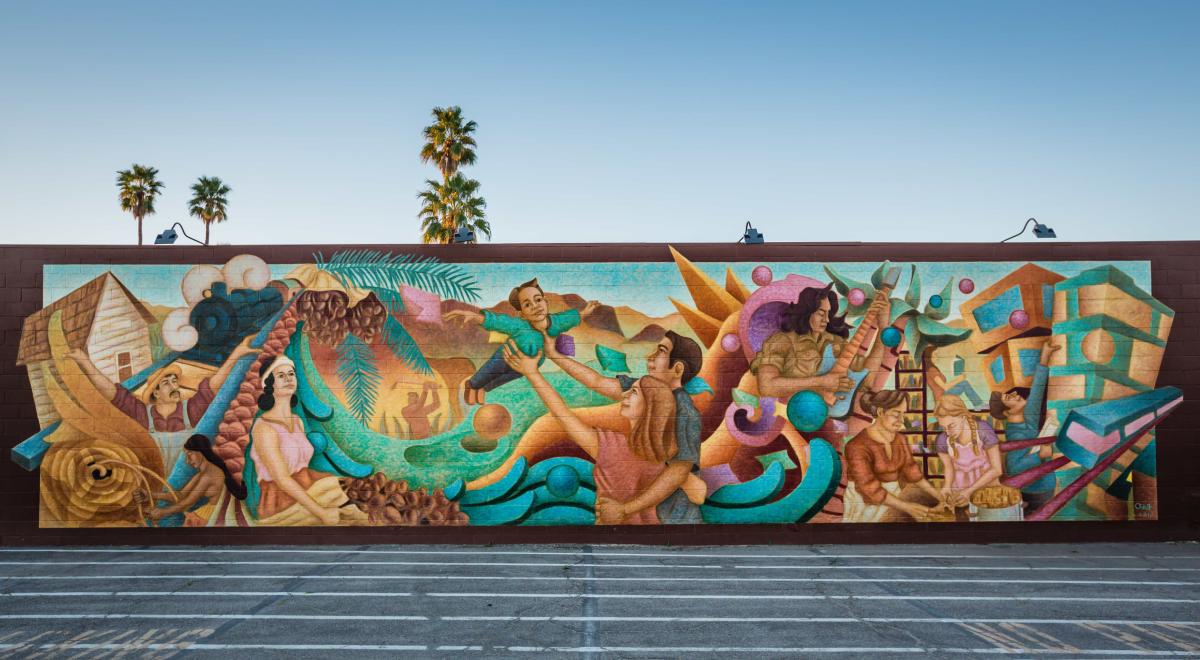 With the weather cooling down, now is the perfect time to find inspiration in our fresh autumn air and countless outdoor art installations. See visionary murals and astounding sculptures throughout all nine cities with this Guide to Public Art in Greater Palm Springs.   
The Living Desert | Ongoing
Enjoy fun for the whole family at The Living Desert Zoo & Gardens, whose newly opened exhibit, Australian Adventures, features wallabies, reptiles and more wonderfully wild creatures from down under. Discover other desert species, as well as interactive experiences like giraffe feedings and educational programs, while strolling through the park. If you and the little ones are up for it, set out on one of their nature paths for an immersive walk through native plant life. And, starting November 25, the zoo transforms into a colorful winter wonderland each night as part of their annual WildLights event. Kick off the holidays early by buying tickets to this dazzling display in advance.
Simple Hikes | Ongoing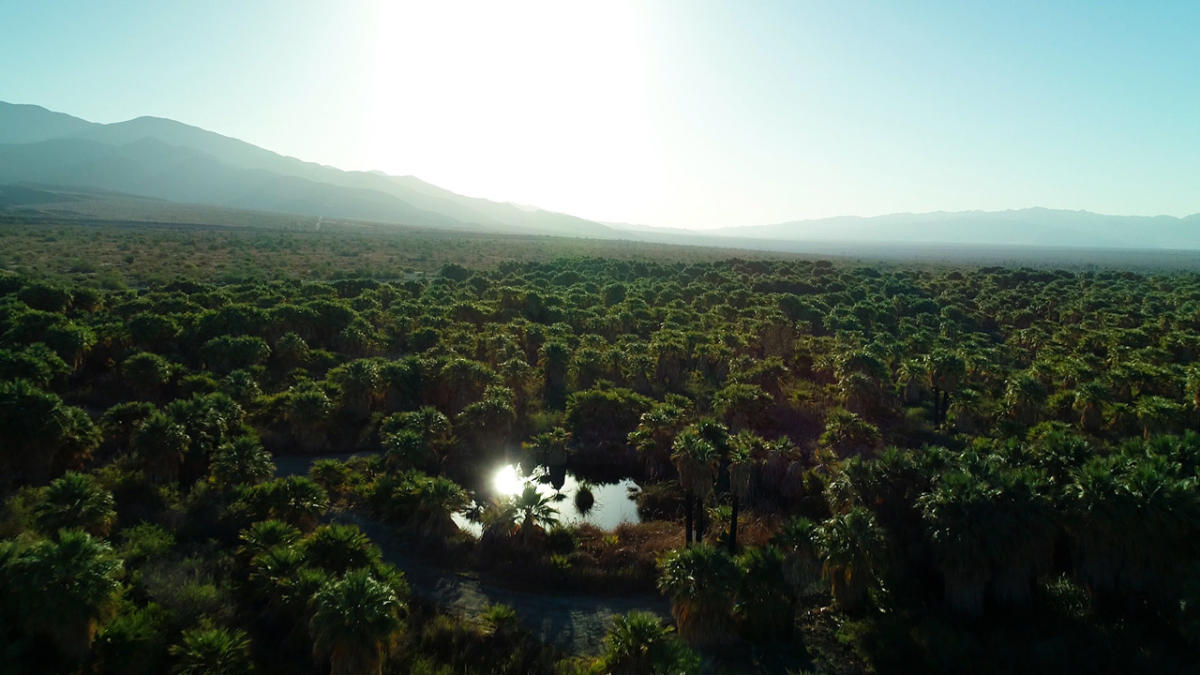 Find your sense of adventure and enjoy the destination's breathtaking scenery and wide-open spaces with these 5 Easy Hikes in Greater Palm Springs. Whether you're an expert or a beginner, these trails are a great way to chase the sunshine, climb up canyons and wander through lush palm oases. 
Feeling inspired by all these happenings in Greater Palm Springs? No FOMO here—be sure to check out these amazing fall and winter savings on a getaway to this SoCal oasis.