The world-famous country music festival, Stagecoach, returns to Greater Palm Springs this April for its 12th year. This means we're dusting off our cowboy boots and heading to the Empire Polo Club in Indio for a weekend of incredible fun. 
What's even better is there are plenty of new experiences and happenings for festival-goers to enjoy! Read on for your guide to this year's event. 
Stagecoach 2019 Lineup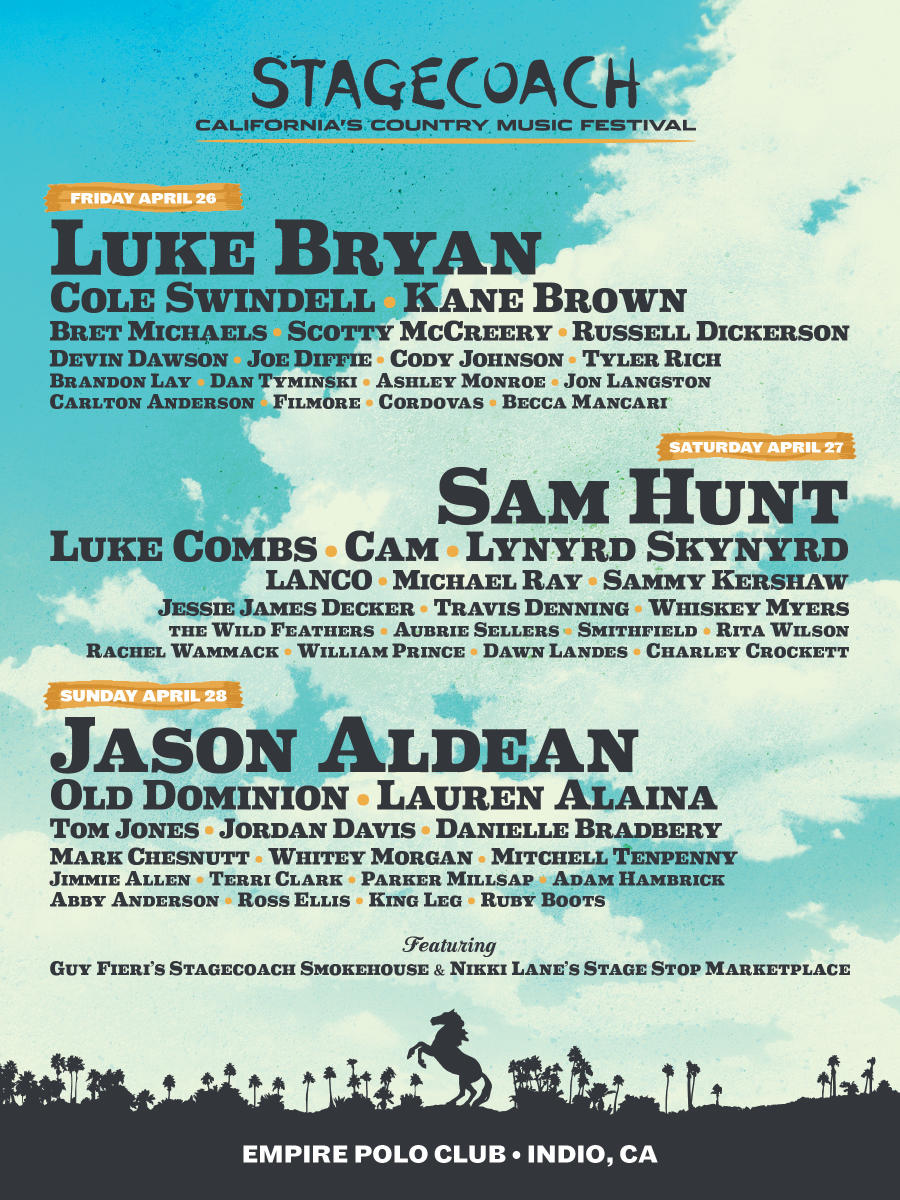 Stagecoach is comin' in hot with this year's lineup. Stagecoach 2019 headliners include Luke Bryan, Sam Hunt and Jason Aldean for three days of country fun!
And listen up, cowboys and cowgirls, 'cause that's not all. The full lineup includes performances by: 
Abby Anderson, Adam Hambrick, Ashley Monroe, Aubrie Sellers, Becca Mancari, Brandon Lay, Bret Michaels, CAM, Carlton Anderson, Charley Crockett, Cody Johnson, Cole Swindell, Cordovas, Danielle Bradbery, Dan Tyminski, Dawn Landes, Devin Dawson, Filmore, Jessie James Decker, Jimmie Allen, Joe Diffie, Jon Langston, Jordan Davis, Kane Brown, King Leg, LANCO, Lauren Alaina, Luke Combs, Lynyrd Skynyrd, Mark Chesnutt, Michael Ray, Mitchell Tenpenny, Old Dominion, Parker Millsap, Rachel Wammack, Rita Wilson, Ross Ellis, Ruby Boots, Russell Dickerson, Sammy Kershaw, Scotty McCreery, Smithfield, Terri Clark, The Wild Feathers, Tom Jones, Travis Denning, Tyler Rich, Whiskey Myers, Whitey Morgan and William Prince.
Set Times
Catch all your favorite artists with this official Stagecoach lineup below. Start planning your weekend!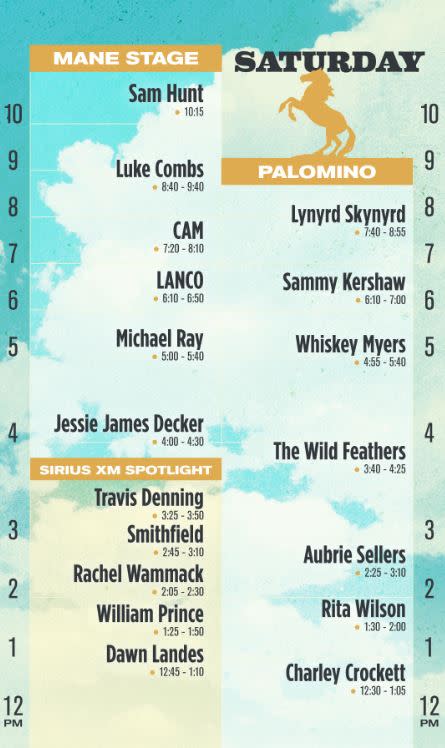 Ticket Information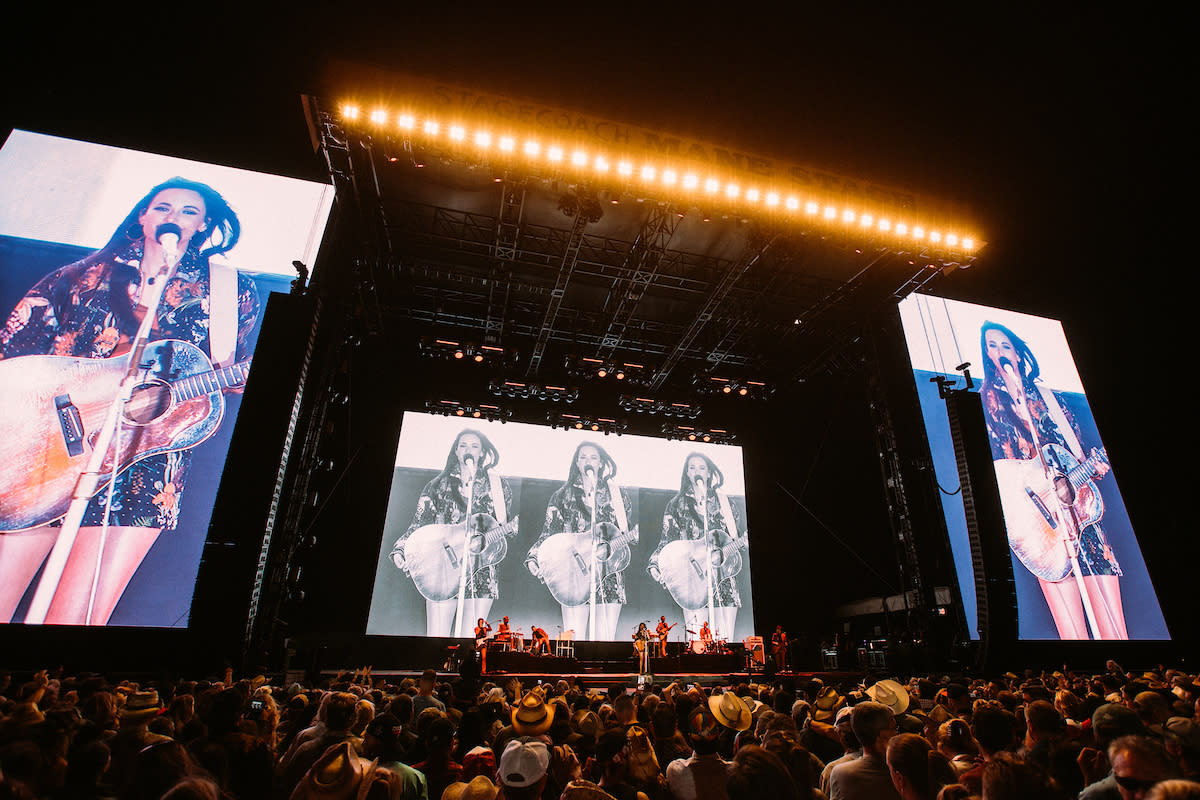 (Photo Courtesy: Stagecoach)
The three-day country fest is taking place on April 26-28, 2019 at the Empire Polo Club in Indio. Weekend passes for Stagecoach are still available for purchase.  
There are six different ways to enjoy the festival depending on preference. 3-Day Weekend ticket prices start at $349 for General Admission, followed by $409 for a General Admission with Shuttle pass, then $1,399 for Corral Standing Pit, lastly a choice between Corral C1 Reserved Seating $1,399 and C2 Reserved Seating $899. 
Parking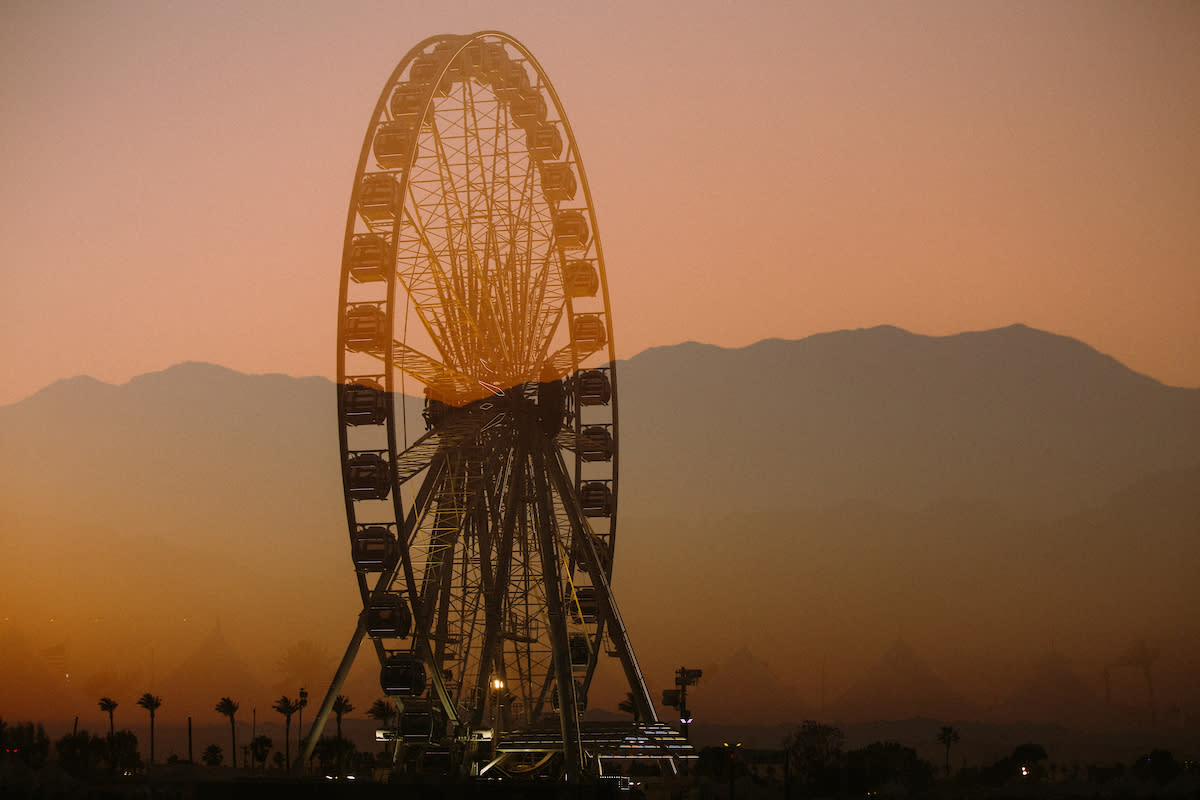 (Photo Courtesy: Stagecoach)
Are you looking for information on where to park your horse? Stagecoach has made it simple with different options for parking. 
Day Parking | Free
This popular option is convenient, free and open from 9 a.m – 2 a.m. Keep in mind that this parking does not allow overnight parking and is for cars only.
3-Day Preferred Parking | $100
Preferred parking offers an alternate entrance and is located on the north side of the festival. Limited availability, while supplies last.
Companion Camping Parking | $60
This is the only overnight parking available at Stagecoach and it's good for the entire weekend. Please note there is no camping or tailgating in this lot, and there are rules applied for overnight parking. 
Shuttle Pass | $75
Shuttles are available all weekend long, with eight stops throughout Greater Palm Springs. Save on time and money while riding in comfort to and from Stagecoach. 
Friend & Family Drop Off / Pick Up Point
The friends & family drop off and pick up location will be on the corner of Ave. 52 and Madison St. You may also find taxis at this location.
Lyft
Skip the driving and opt for rideshare. Simple to use and drop off / pick up location conveniently located on the corner of Ave. 49 and Monroe St. 
New This Year
Stagecoach is always uping the ante with bigger and better experiences each year. This year is no exception as festival-goers can expect an after-party that you do not want to miss hosted by Grammy-Award winning electronic DJ, Diplo. 
Diplo's After Party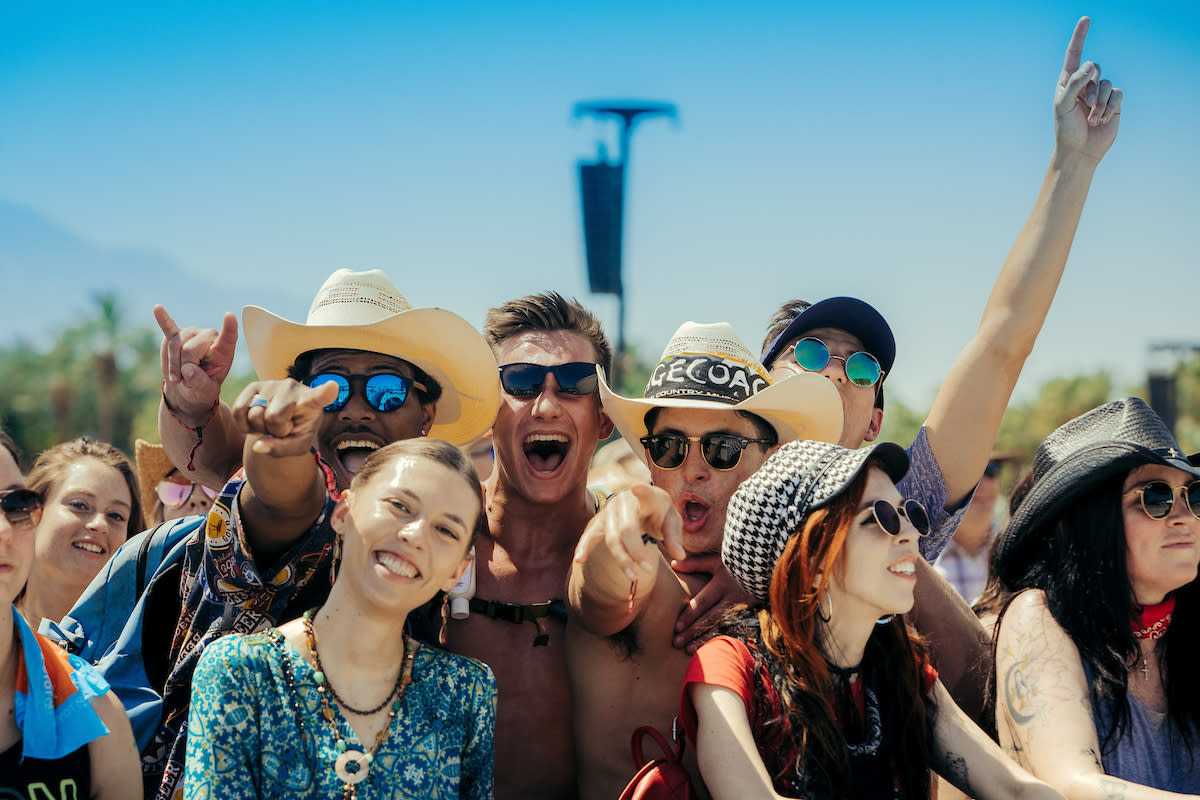 (Photo Courtesy: Stagecoach)
The shocking and exciting news is that electronic DJ, Diplo is throwing an after-party. Not only do country music fans get to see a phenomenal lineup this year, but they also have a chance to party on after hours.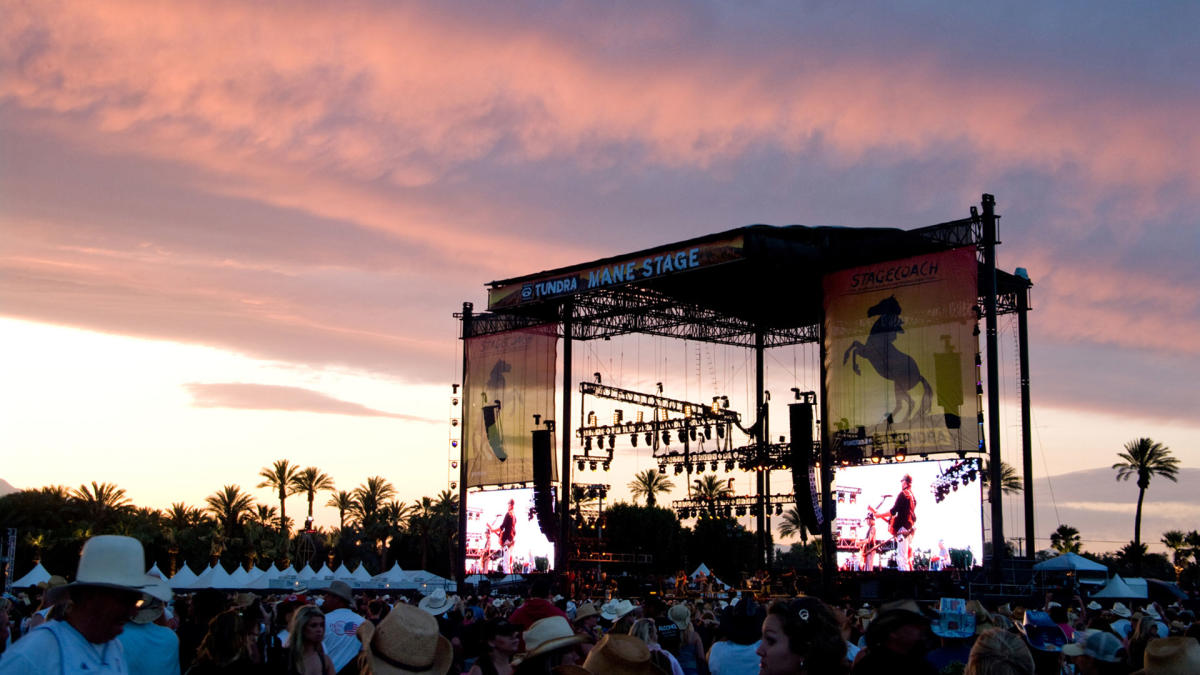 (Photo Courtesy: Stagecoach)
Joining Diplo at the Palomino will be Travis Denning, Mitchell Tenpenny, and Ashley Monroe. Party after Stagecoach? Yee-haw! Stagecoach Late Night in Palomino featuring Diplo will be on Sunday, April 28 after the main event. 
Eat & Drink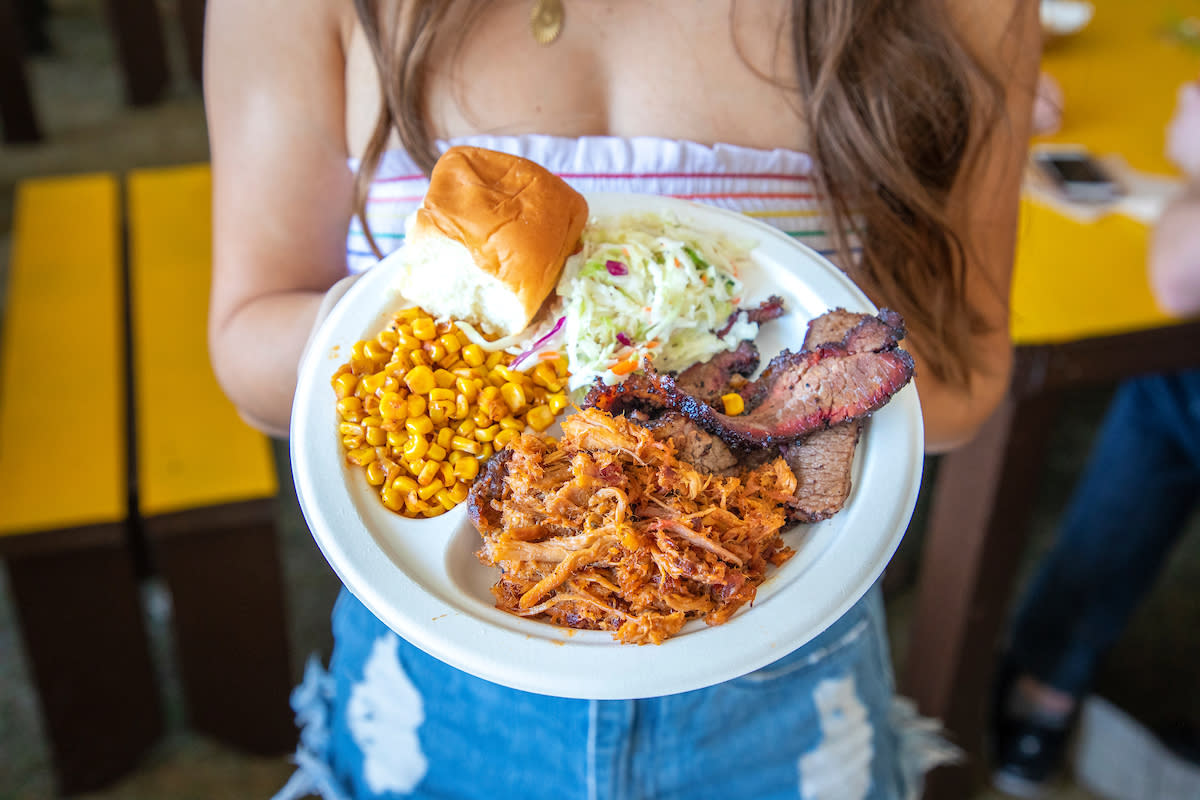 (Photo Courtesy: Stagecoach)
Country music isn't the only reason why guests are attending Stagecoach in April. Three letters: BBQ! If you're BBQ fanatic then you will surely be delighted by all the options to choose from.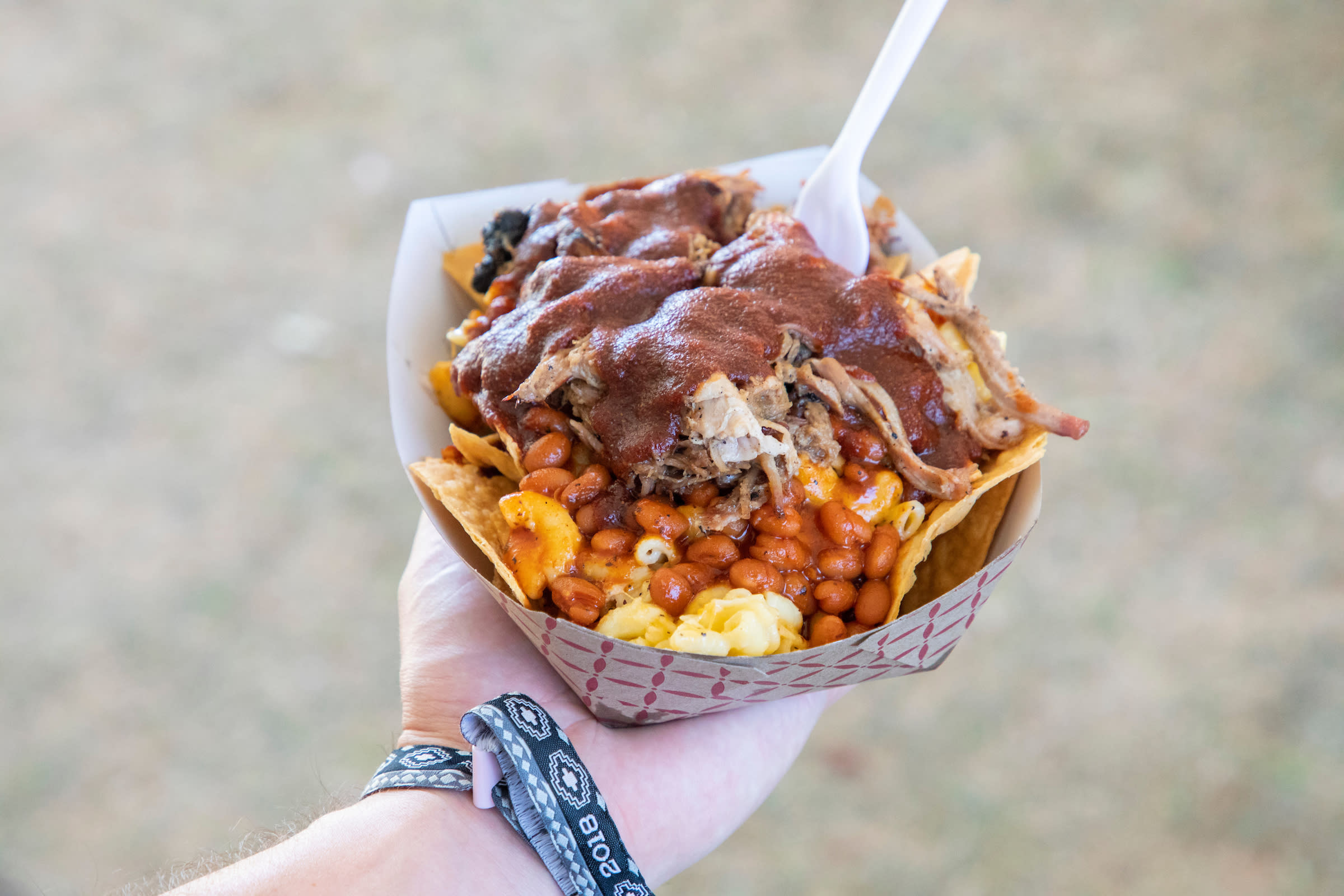 (Photo Courtesy: Stagecoach)
You can expect to see food and drink vendors: Bai Lounge, Barefoot Roots of Love, Beer Barn, Budweiser Country Club, The Cabin, Malibu Rum Beach House, Guy Fieri's Stagecoach Smokehouse and Power Crunch Retreat. Plus, many more throughout the festival grounds!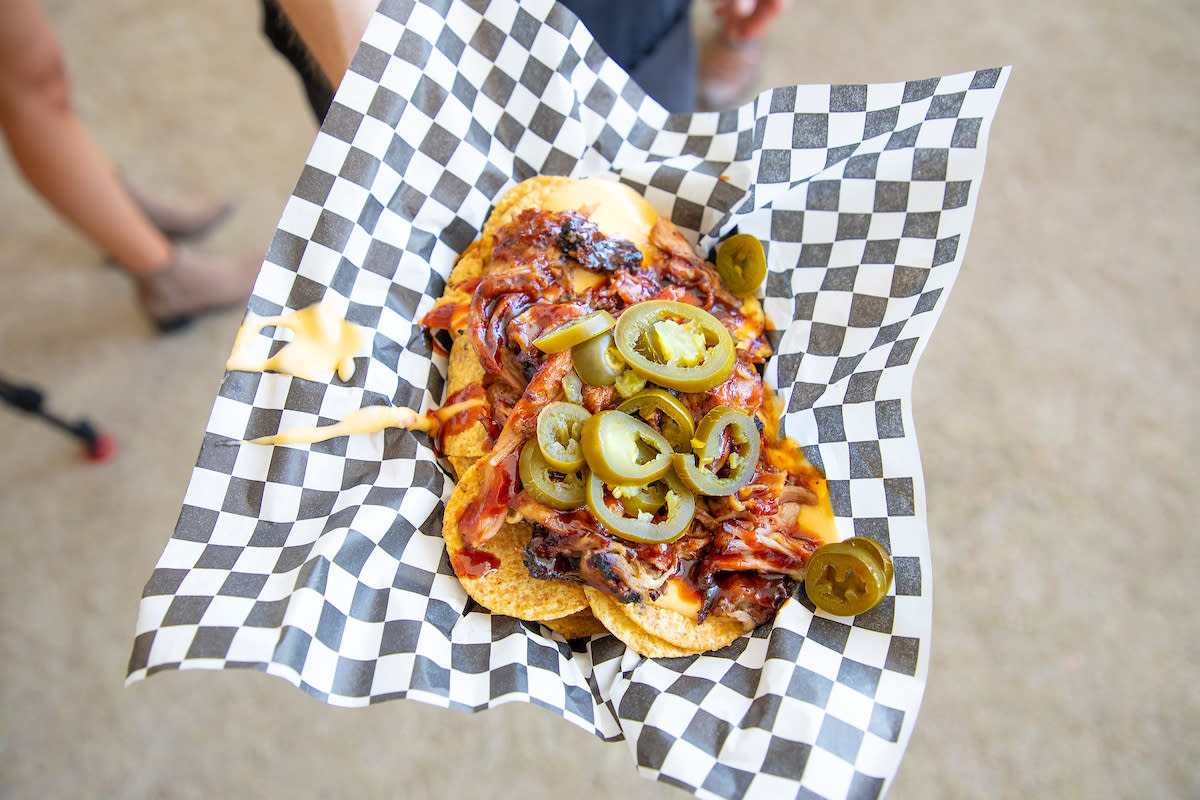 (Photo Courtesy: Stagecoach)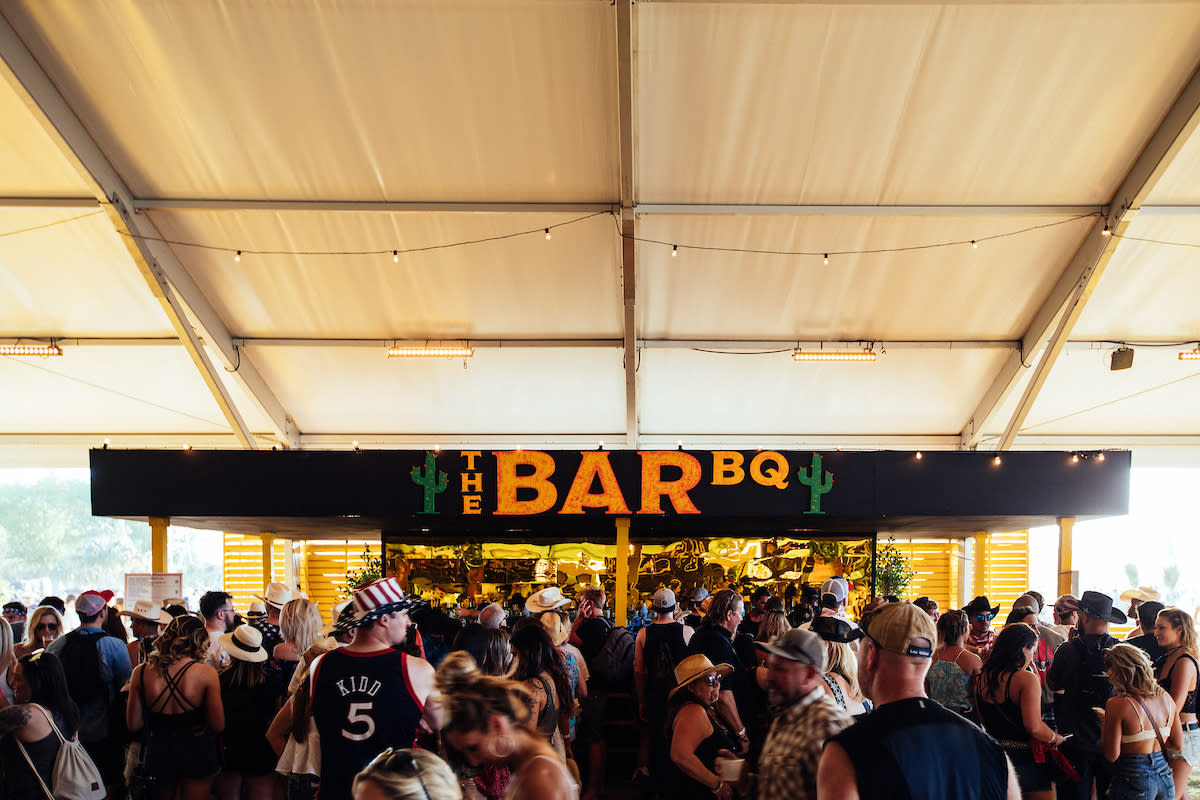 (Photo Courtesy: Stagecoach)
Guy Fieri's Stagecoach Smokehouse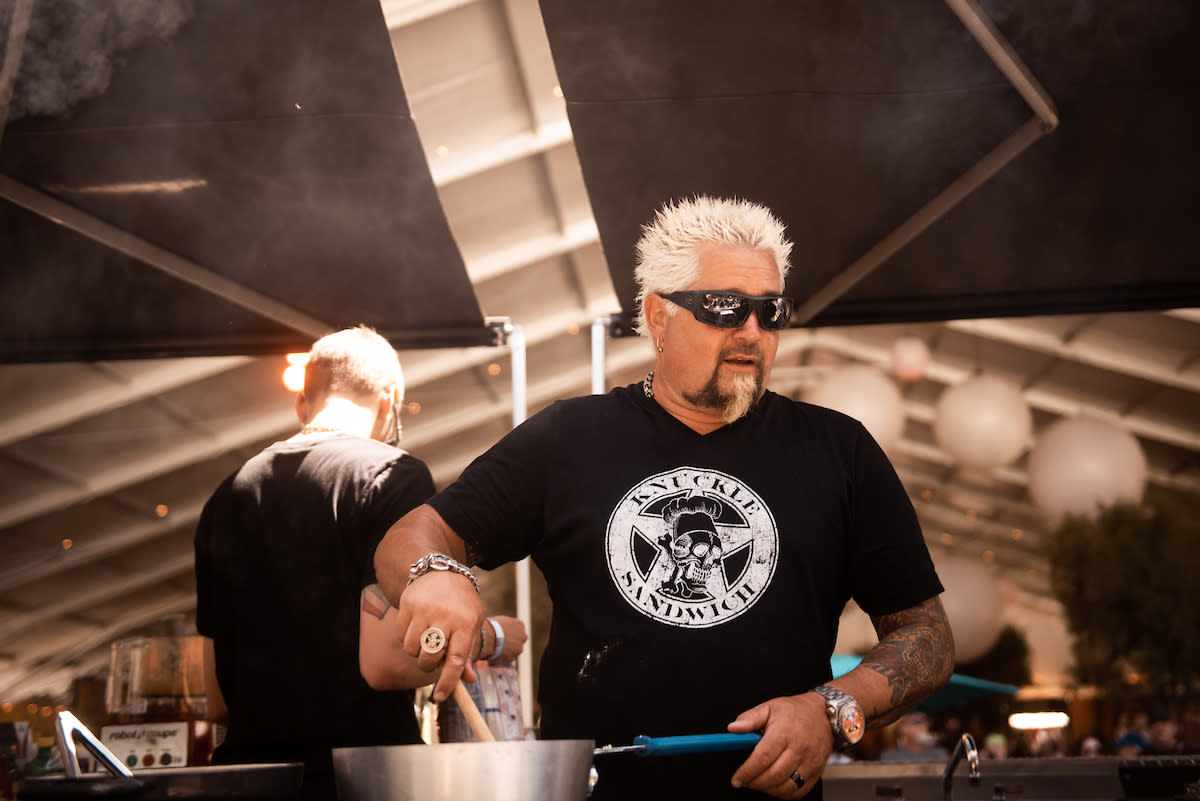 (Photo Courtesy: Stagecoach)
The recognizable host of "Diners, Drive-ins and Dives" returns to Stagecoach for a smokehouse the size of a 40,000-square-foot dining venue!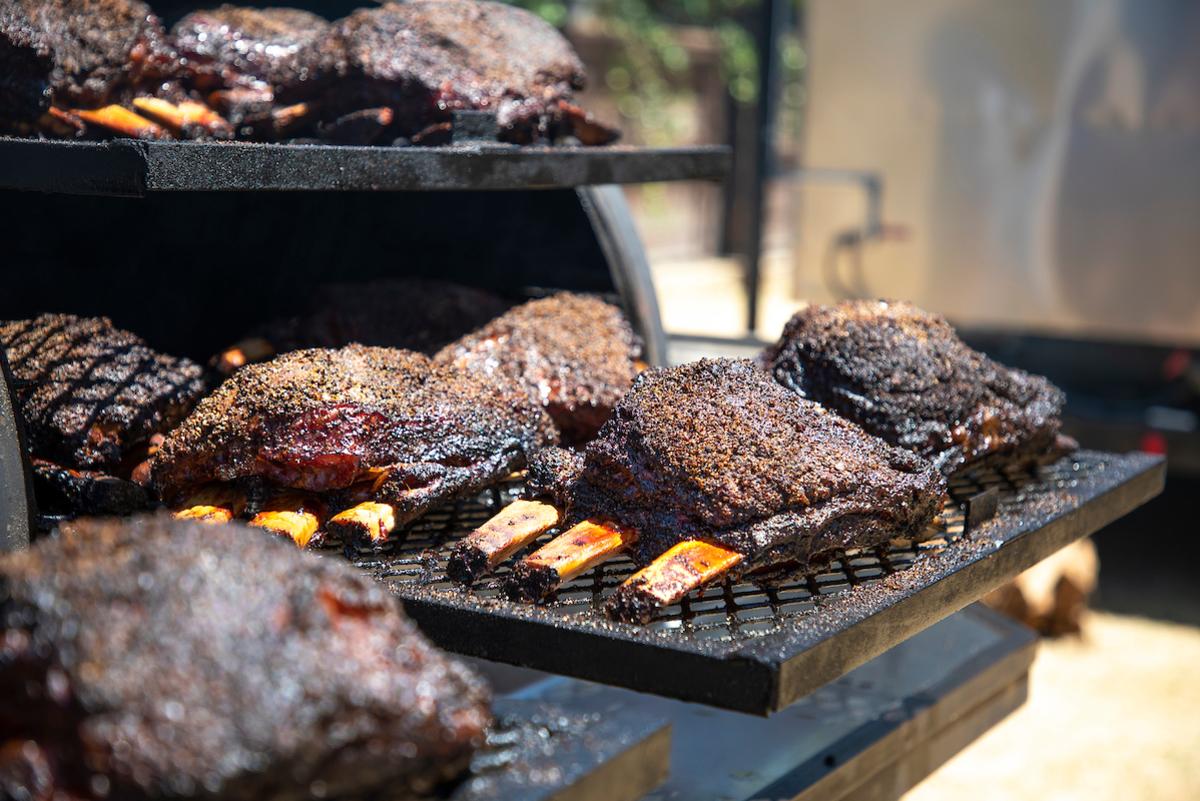 (Photo Courtesy: Stagecoach)
Guy Fieri isn't just bringing the BBQ feast to Stagecoach but he is also bringing the A-team of pitmasters to help cook up delicious food. 
Barbeque masters include Pat Martin of Martin's Bar-B-Que Joint, Jonathan and Justin Fox of Fox Bros. Bar-B-Q, Adam Perry Lang of APL Restaurant and Chuck Frommer, owner of John Mull's Meats and The Road Kill Grill.
Best of all, Guy Fieri and his crew will be putting on live demos and will be giving out scrumptious tasting on a first come, first basis. Be sure to spot Bret Michaels, Lynyrd Skynyrd and Old Dominion as they'll make appearances, too!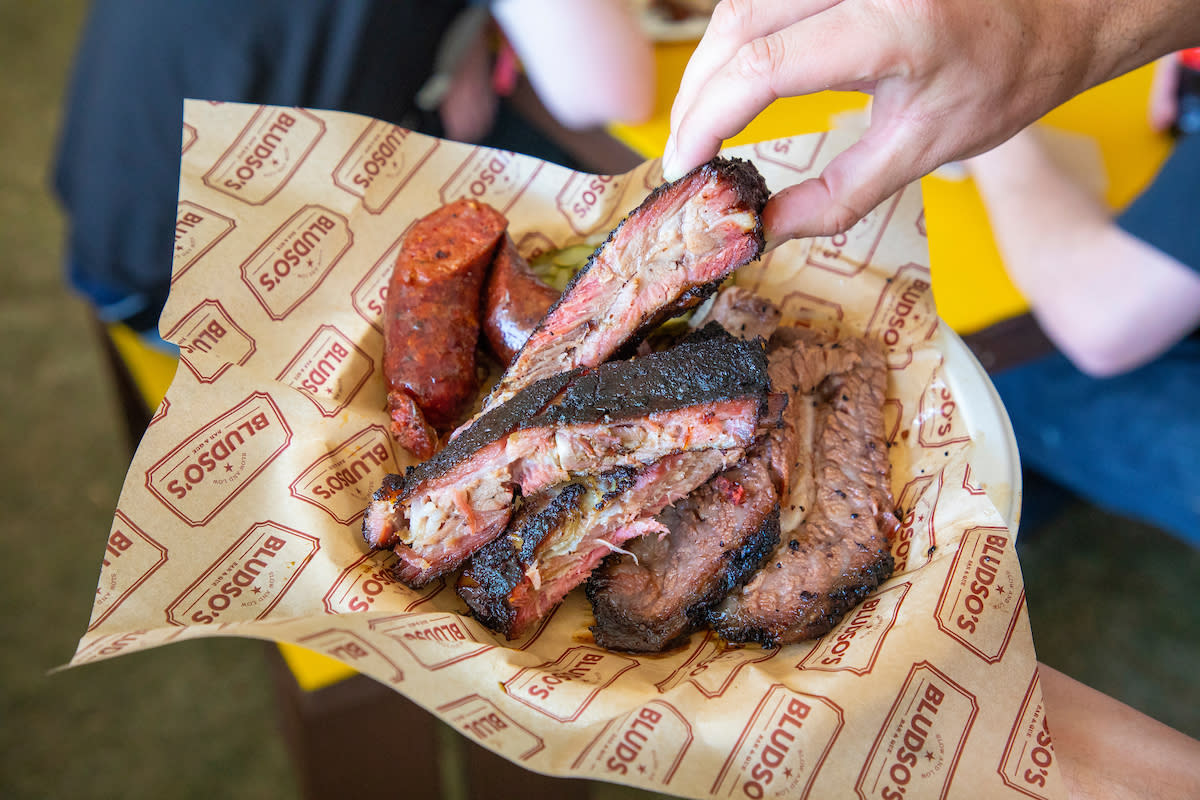 (Photo Courtesy: Stagecoach)
Throughout the dining venue, grab a bite to eat at one of the food outlets. Choose from West-Tennessee style BBQ from Martin's BBQ Joint or more modern cuisine from Wolf. Barrel & Ashes, Bludso's Bar & Que, Black Sugar Rib Company, Top Round Roast Beef and Baby Blues BBQ will also be serving up your favorite bbq classics.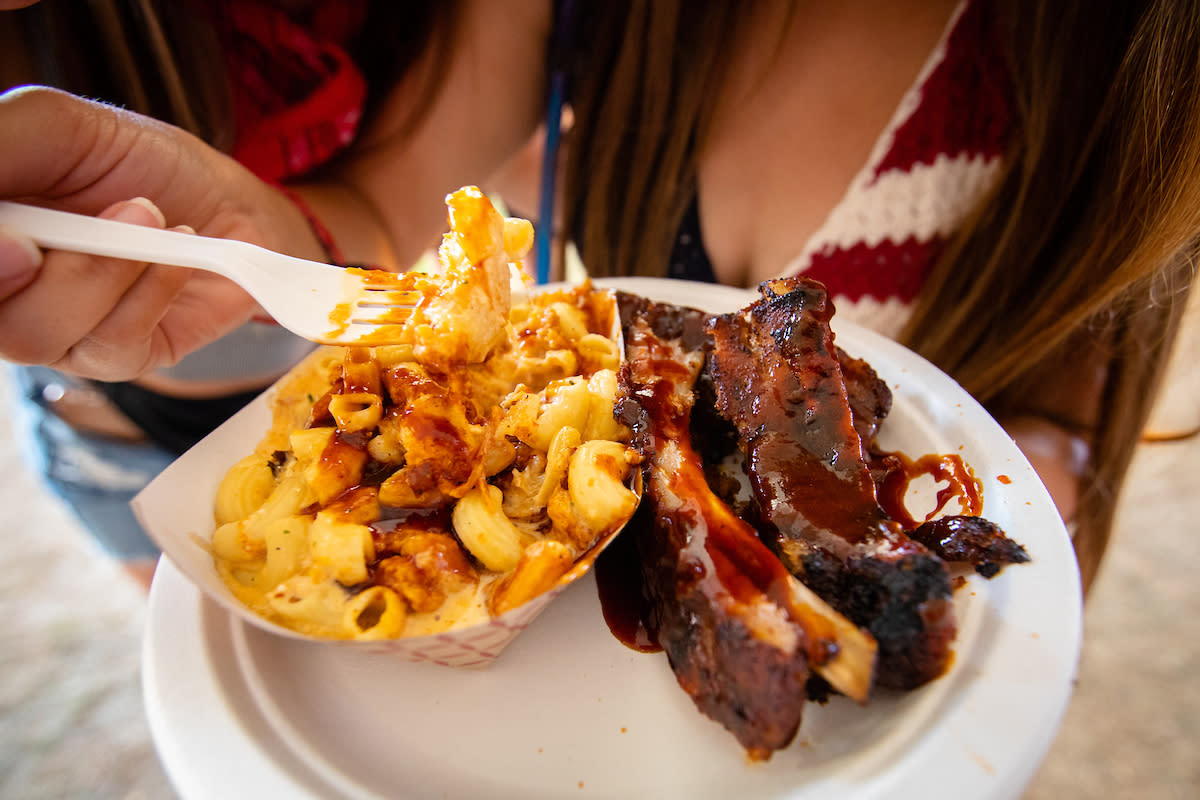 (Photo Courtesy: Stagecoach)
In addition, disaster relief non-profit BBQ Relief will be returning for a second year. Be sure to get all the latest details through Stagecoach. 
Returning Happenings
Giddy up! There is more to explore during your Stagecoach visit. At this festival, you have the opportunity to dance, shop, and enjoy some wholesome family fun.
Honkeytonk Dance Hall
You can expect a good ol' fashioned country hoedown at the Honkeytonk Dance Hall. Head over with your friends and family to join in on dances, workshops and demonstrations.
Nikki Lane's Stage Stop Marketplace
Back by popular demand, this one-stop vintage shop will have all the necessities for you to look and feel country. Head to Nikki Lane's Stage Stop Marketplace for everything western and vintage attire.
Expect participating vendors include: Bandit Brand, Dixon Rand, High Class Hillbilly, Lone Hawk Hats / Honeywood, Mean Jean Leather, Midnight Rider, PS Kaufman, Ragmen Hardgoods, Romantic Rock, Stormie Art, We Are Witchy, Bycila, Calico Hat Co., Countryfied Apparel, Deeply Vintage, Glitzy She Shed, Gone Country, Henna Envy, Iron Clad, Maui Jim, My Rebellious Roses, Pump Bottle Misters, Trails Clothing, Trendy And Tipsy, Two Piece, Wallet Buckle and Yosemite Sign Co.
Cool down with cocktails and Mas Tacos to satisfy your food cravings while shopping. Shop away and enjoy performances picked by Nikki Lane at the new, Horseshoe Stage located inside Nikki Lane's Stage Stop Marketplace.  
Horseshoe Stage
As the new stage in town, we're sure they'll be a showdown not to be missed. 
Performances on Friday, April 26 include Real County Finalists, Brother Earl and The Cousins, Stephen El Rey, Edan Archer, Charlie Overbey and the Broken Arrows. 
On Saturday, April 27, Few Miles South, Sam Platts and the Great Plainsmen, Daniel Salin, Ansley Oakley, Steven Denmark and Elijah Ocean will grace the stage. 
Stephie James, Emily Nenni, Kirby Brown, Whitney Rose, Jonathan Tyler and Nikki Lane will perform on Sunday, April 28. 
Unique Experience
Catch a run on the Budweiser Clydesdales, or enjoy a bird's eye view at the top of the iconic Ferris Wheel. If you're feeling creative, draw up your imagination at the POSTed Studio or if you're in the adventurous mood then rock climb at the Toyota Ride & Drive.
Family Fun
Stagecoach welcomes everyone of all ages and the Energy Playground is perfect for children or adults who love to monkey around on seesaws. An exciting children's zone, Half-Pint Hootenanny will have free activities for the youngsters to enjoy like jewelry making, arts & crafts, games, face painting, hair decor, fun tattoos, singing and dancing!
Yee-haw! Check back soon for set times as they're released, and for general information, check out our Stagecoach page.