It's that time of year again. Here is a round-up of some of the sweetest Valentine's Day gift ideas and shopping destinations throughout Greater Palm Springs!   
FAN FAVORITES
Soukie Modern sells an incredible selection of handmade Moroccan rugs and handpicked goods making for the perfect gift. They are located at The Shops at Thirteen Forty Five in Palm Springs. The building is even pink so you can get that perfect V-day selfie while you're there!
If you are looking for local favorites, head to Thick As Thieves in Palm Springs or  h2o closet, which is an awesome apothecary shop with locations in Palm Springs and Old Town La Quinta.
For the coffee lovers, tea drinkers, even those with green thumbs, Double M Pottery in The Shops at Thirteen Forty Five carries handmade mugs, pots and more. The pieces are all unique and will wow whoever gets it!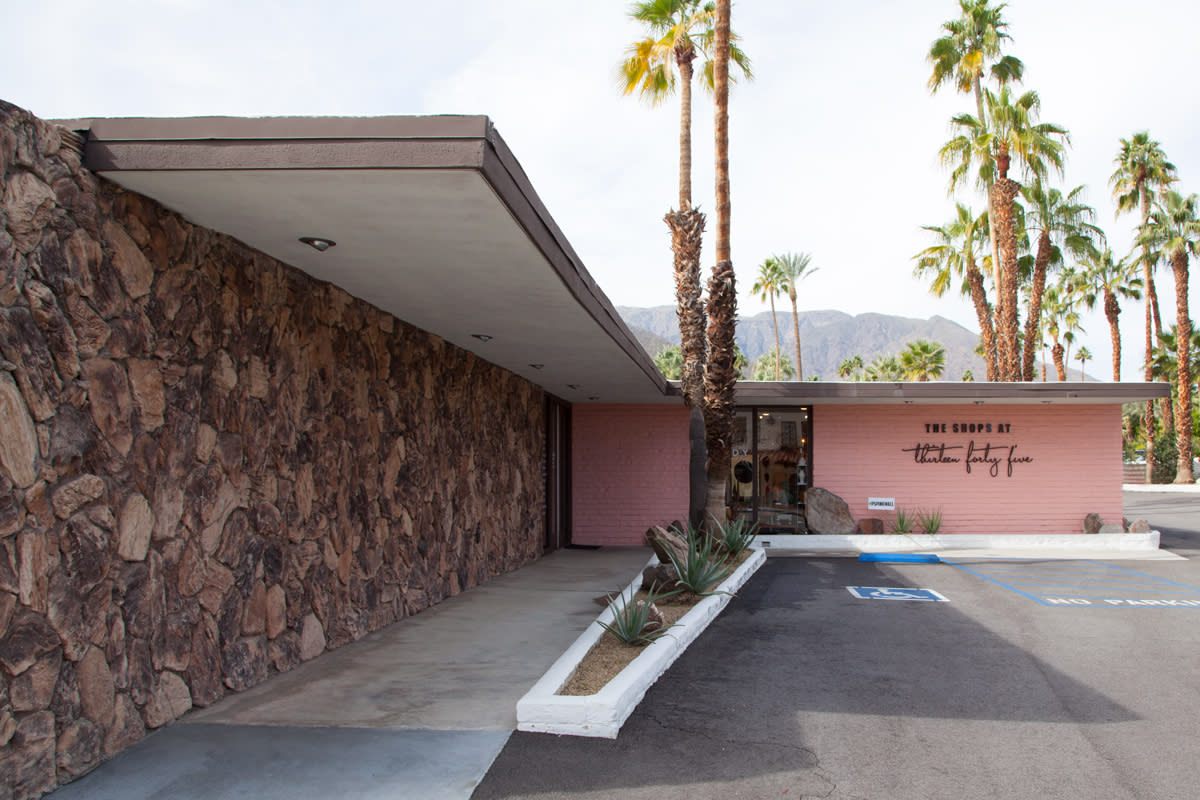 In the market for the perfect piece of jewelry? Local jewelry designers create unique pieces, such as Sierra Keylin. If you're going the fine jewelry route, there are a number of jewelers featuring beautiful collections on El Paseo in Palm Desert, including The Jewelry Bar, Leeds & Son and El Paseo Jewelers. While you're there you'll pass a sculpture with major Valentine's Day vibes --  "Stranded Heart" by John and Nico Meyer.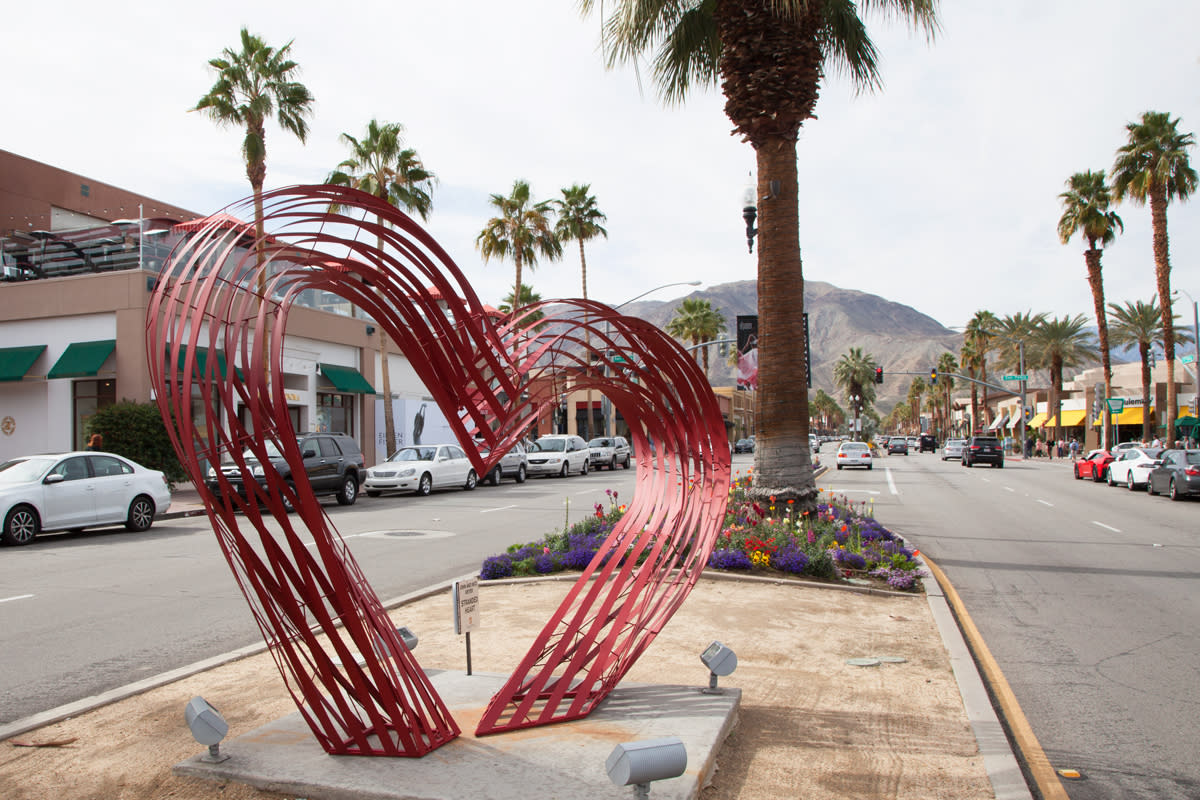 "Stranded Heart" by John and Nico Meyer
For clothing and accessories with local flair, a few don't miss spots include: Trina Turk and Mr Turk, with locations in Palm Springs and Palm Desert;  Wil Stiles in Palm Springs; and Elizabeth & Prince in Palm Springs, Palm Desert and La Quinta.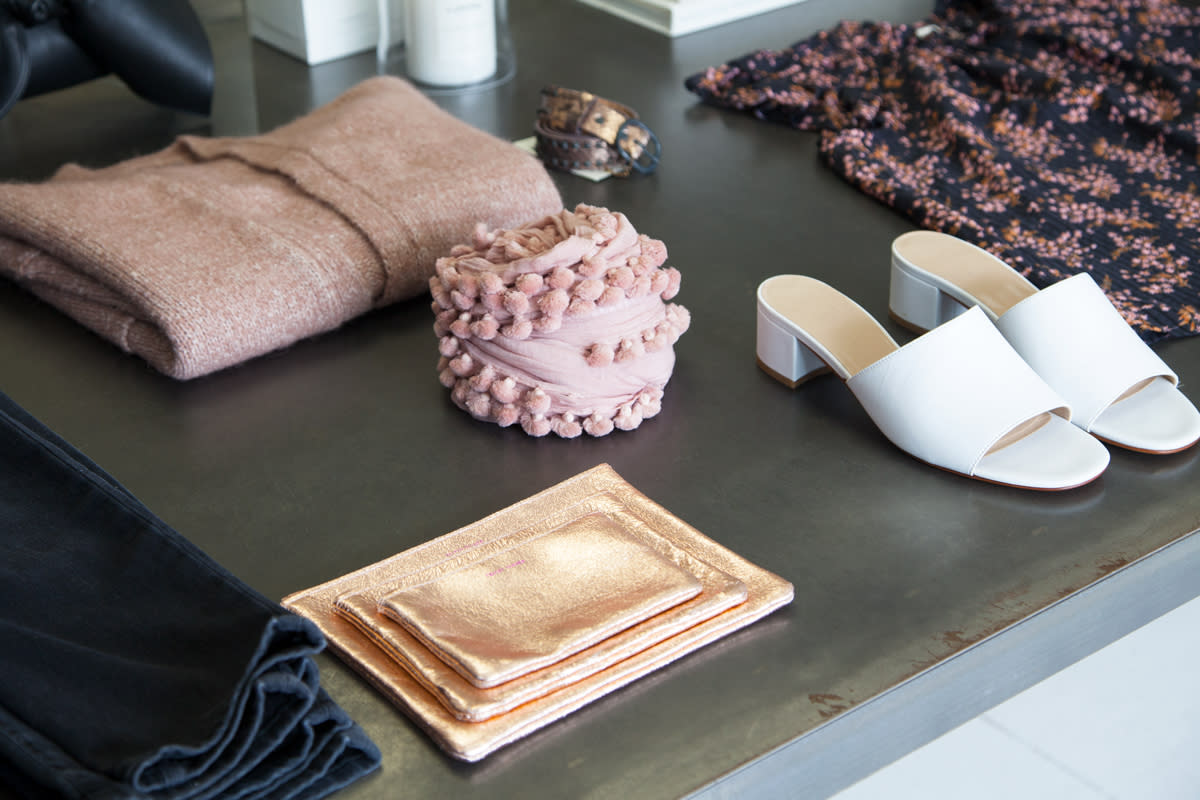 Elizabeth & Prince boutique
Greater Palm Springs has some pretty amazing vintage shopping, and selecting a vintage gift is a great way to avoid the cookie-cutter, expected choices. For vintage clothing and jewelry, a few favorites are The Fine Art of Design in Palm Desert and The Frippery in Palm Springs. Lindy in The Shops at Thirteen Forty Five and Flow Modern also feature great collections of vintage jewelry. For vintage decorative items and housewares like midcentury cocktail glasses, check out Towne in The Shops at Thirteen Forty Five, Spaces and Flow Modern, and Bon Vivant in the Uptown Design District of Palm Springs has an impressive collection of vintage glass vases and art objects. The Palm Springs Vintage Market, held on the first Sunday of the month from October through May, is a great place to hunt for vintage treasures. For more vintage ideas, check out our full Greater Palm Springs Vintage Shopping Guide!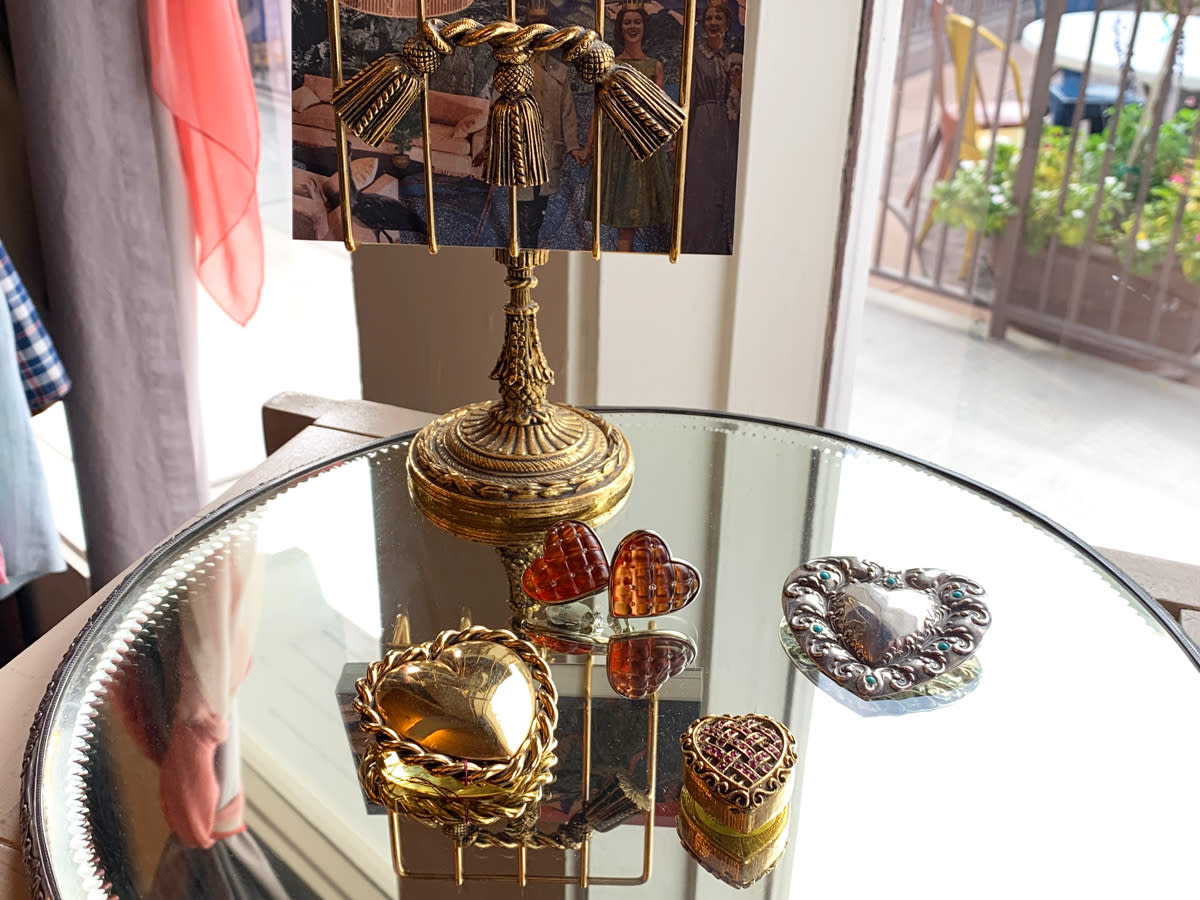 The Fine Art of Design
The Body Deli is a local company based in Palm Desert that produces organic skin, hair and body care products, and we think their Rose Absolute Collection would make a great gift!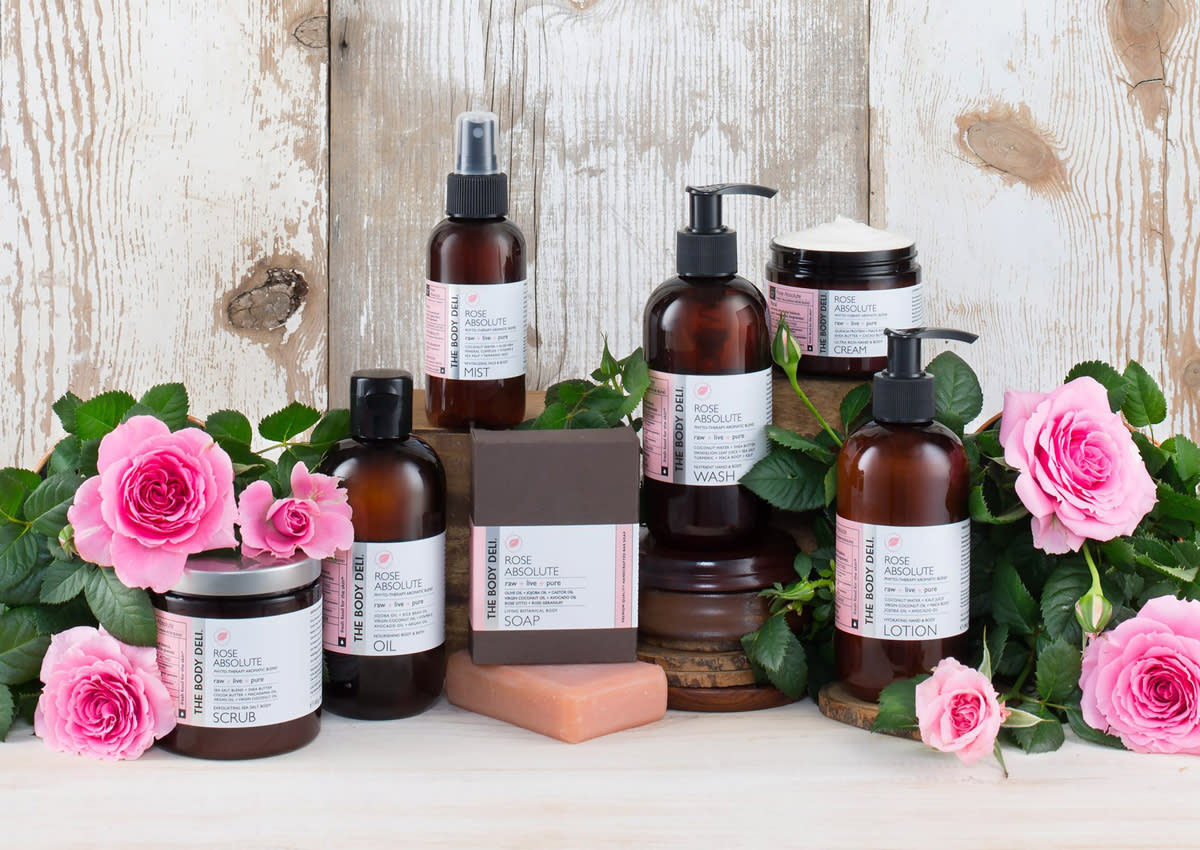 The Body Deli Rose Absolute Collection
Got a sweetheart who loves books, stationery and other papery things? Try Just Fabulous, Peepa's and Palm Springs Style (our store!). For midcentury-inspired gift items and home décor, some great spots to visit include Pelago and Christopher Kennedy.
SAY IT WITH FLOWERS
For beautiful floral arrangements in Greater Palm Springs, we love My Little Flower Shop, Palm Springs Florist, Rancho Mirage Florist and Arrangements Floral Design. Go the less expected route and choose something other than roses – maybe even potted cacti or succulents! For all things cactus, be sure to check out Moorten Botanical Garden, Mariscal Cactus & Succulents and The Backyard in The Shops at Thirteen Forty Five.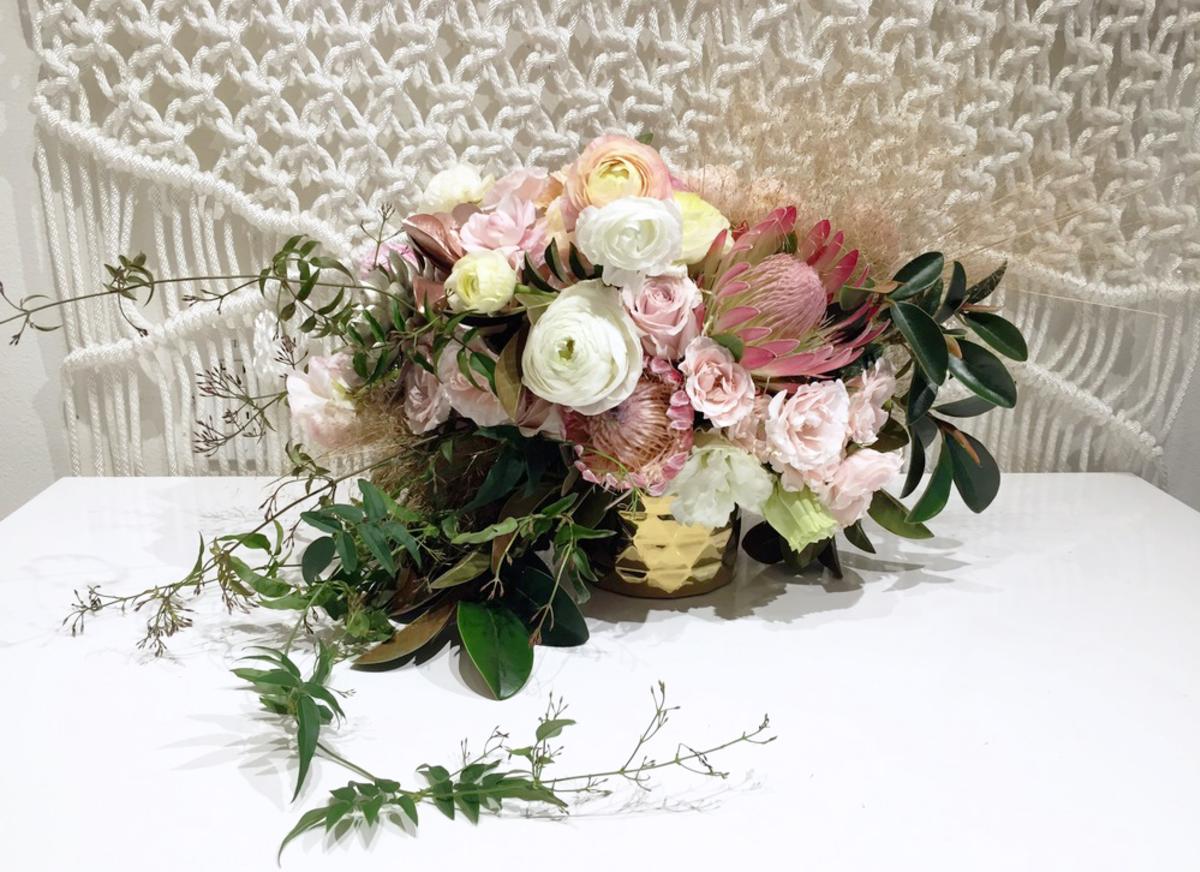 Arrangements Floral Design 
LOVELY BITES
Looking for something sweet? Try the Valentine's Day-inspired treats at Heirloom Craft Kitchen in Indio, Tiffany's Sweet Spot in La Quinta and Over the Rainbow Desserts in Palm Springs. We also love the locally-made toffee at Brandini Toffee.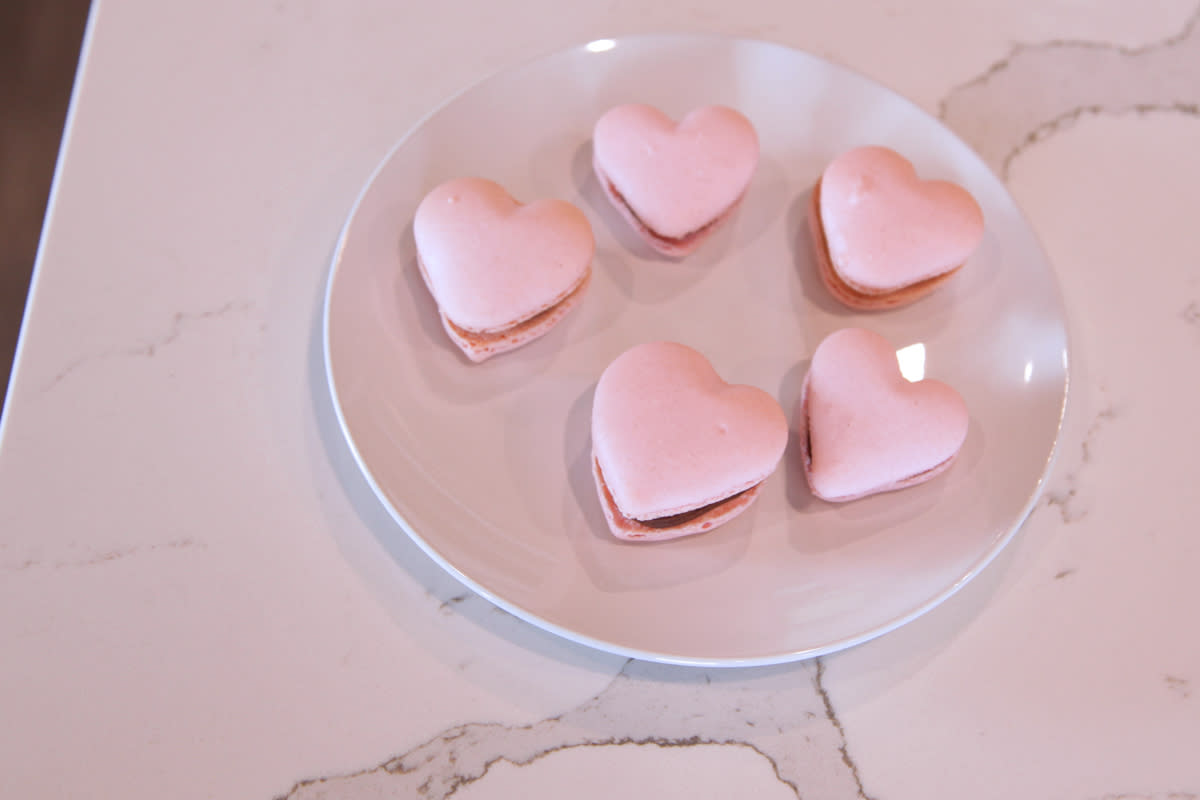 Heart cookies at Heirloom Craft Kitchen
EXPERIENCES THEY'LL LOVE
Into experiences rather than tangible items? Modernism Week is coming up (February 17-27, 2022) and there are so many great events that any architecture and design-lover would enjoy. Buy tickets for tours, walks, seminars and more – it would make a fun date with your sweetheart!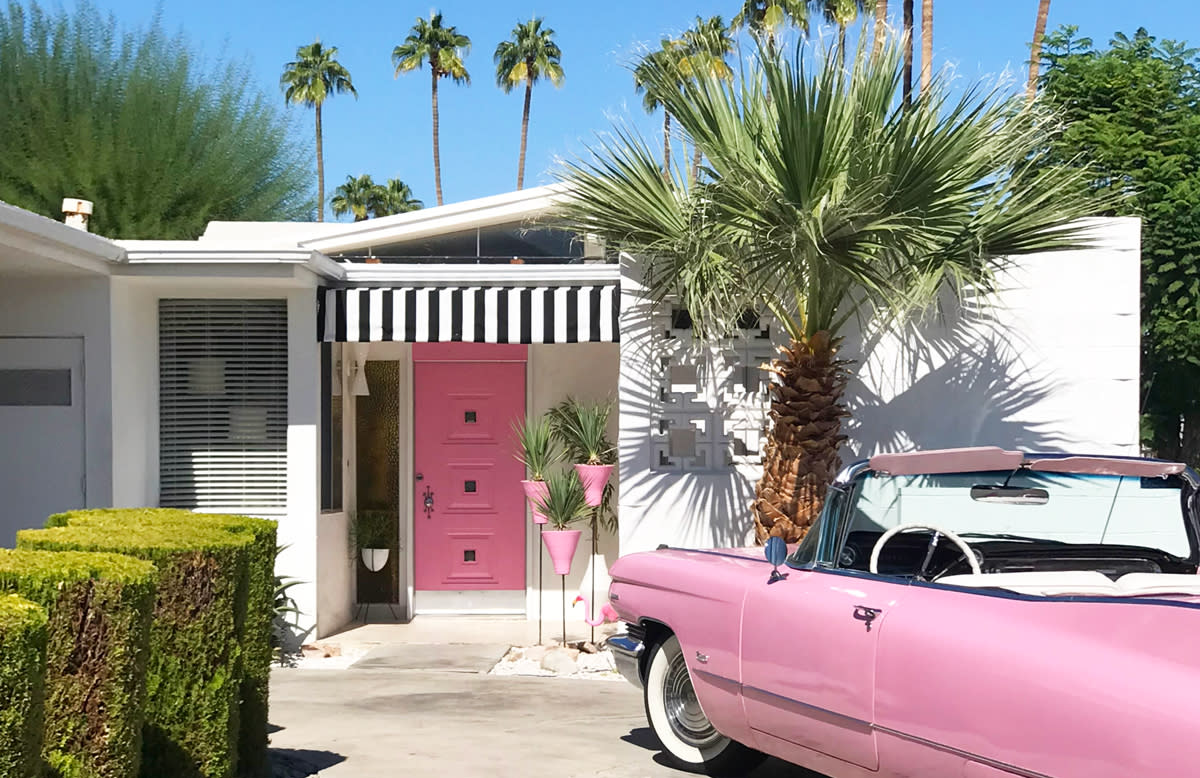 Matching pink door and Cadillac on the 2019 Modernism Week Palm Springs Door Tour
Anyone would love a trip to the hot mineral waters at the Desert Hot Springs day spas (we particularly love Two Bunch Palms and The Spring), or a luxurious treatment at the beautiful Moroccan-inspired spa at the Sands Hotel & Spa in Indian Wells.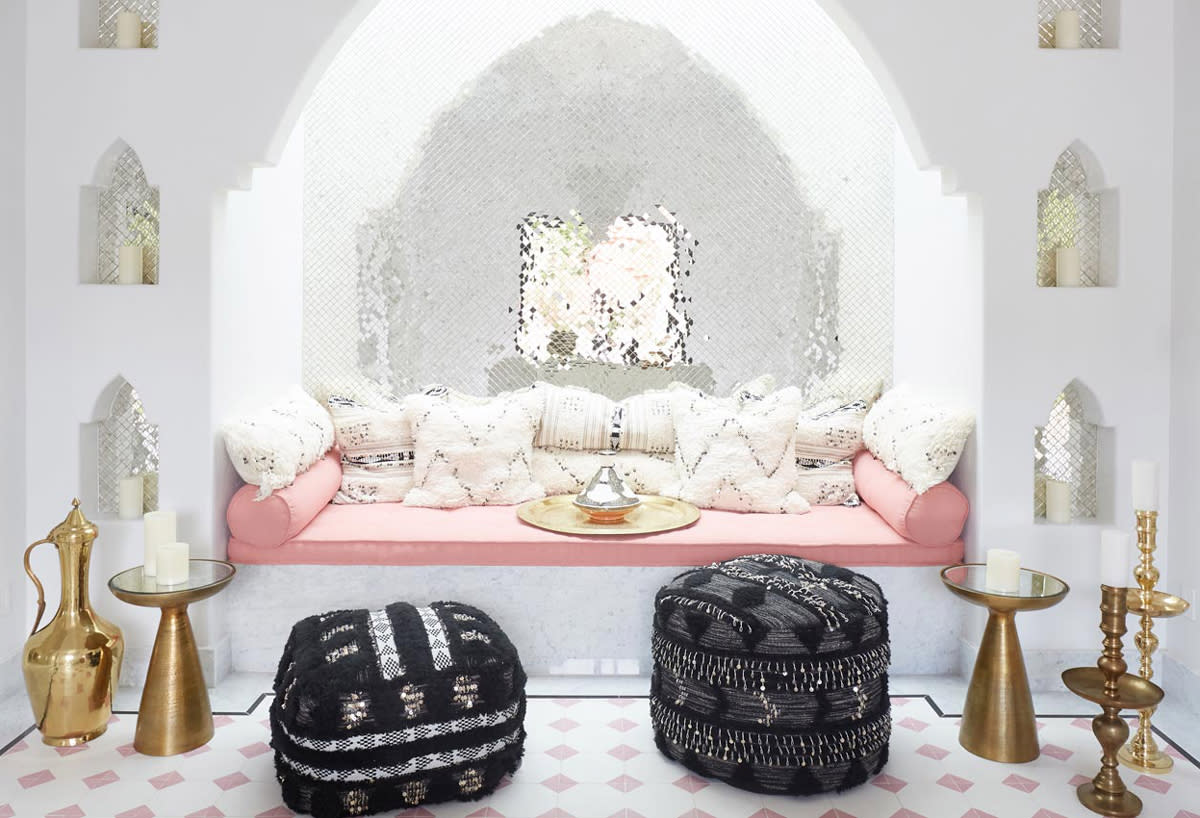 The Spa at Sands Hotel & Spa
For art lovers, a membership to the Palm Springs Art Museum, with three locations (Palm Springs, Palm Desert and the Architecture and Design Center in Palm Springs), is a great gift that keeps on giving all year.
Happy shopping and happy Valentine's Day! If you're looking for places to celebrate in this Southern California oasis, check out Valentine's Day Happenings in Greater Palm Springs.