Club Skirts presents The Dinah, the largest lesbian event and music festival in the world, from April 3–7, 2019 in Palm Springs. This celebration of women is not only the largest of its kind but has been named one of North America's best festivals--among all festivals--by leading travel agency Flightnetwork. And we couldn't agree more!
Daya, Diiamon'd Royalty, Kiana Ledé and Much More at The Dinah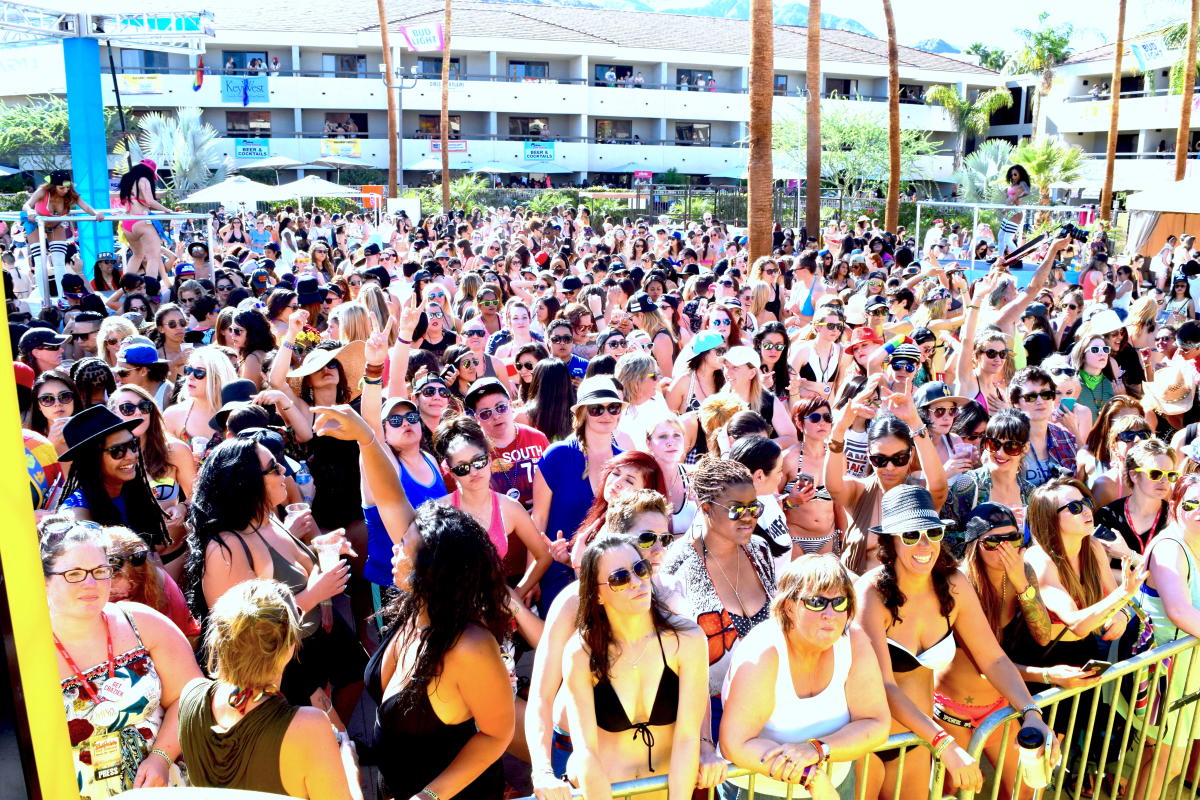 A series of eight parties will take place over five days at two host hotels: Hilton Hotel & Spa, and Hyatt Palm Springs.  The Village Pub will play host to both an Opening Night party on Thursday, April 4, at 9:00 p.m and a Closing Night party on Sunday, April 7 at 9:00 p.m.
At the official Opening Night Party, the winner of The Dinah's "Emerging Artist" contest will be performing, as well as the nation's hottest DJ's creating an evening for dancing galore. A host of long-standing resident and featured guest DJ's will round out all the Dinah parties, where the music format touches on all genres to reach all of the festival's diverse, dance-loving attendees.
Friday, April 5, 2019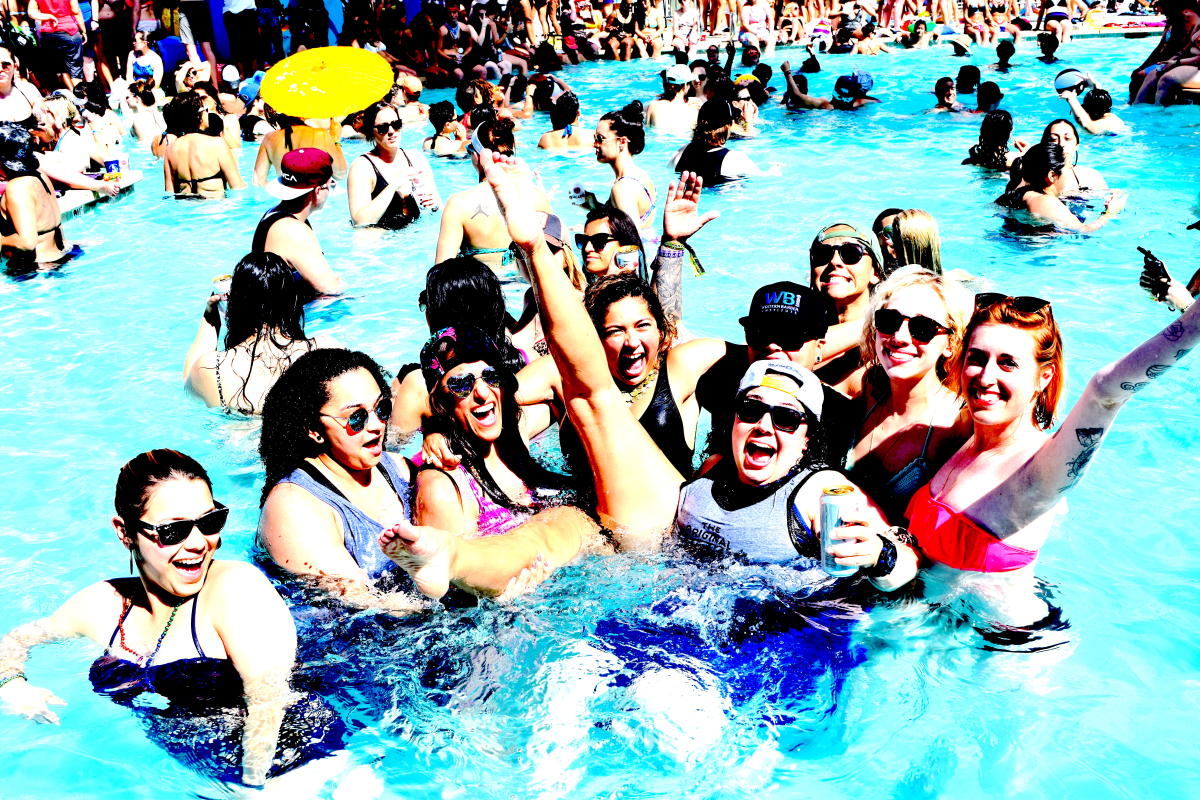 Friday's "Thank God it's Dinah" Pool Party at the Hilton (12:00 p.m–6:00 p.m) will feature a performance live on the main poolside stage by popular Atlanta hip-hop artist Kodie Shane, whose new album, Young HeartThrob, has earned her praise as one of the industry's most promising young artists. This will be her first time performing in Greater Palm Springs.
The Hyatt will host Friday night's "Black and White Ball" at 8:00 p.m, on the entire first floor of the hotel, including the atrium, lobby, bar, and pool. Performing live on stage will be enigmatic musician Leikeli47 bringing her hypermodern sound meant to bring people together and have fun, regardless of who you are. A running theme along Dinah parties. There's fun for everyone!
Saturday, April 6, 2019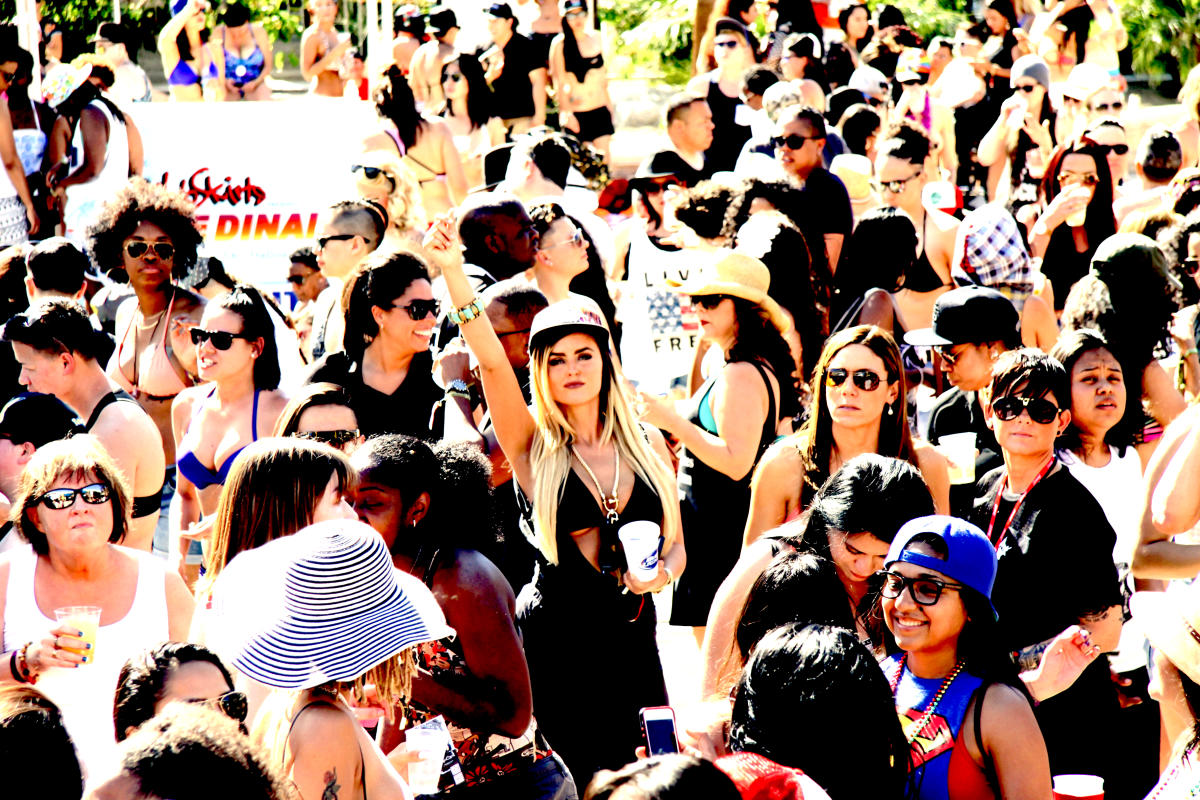 "
The L Word Pool Party" takes place at the Hilton on Saturday from 10:00 a.m–6:00 p.m, featuring host Rose Garcia of The Real L Word. A Philadelphia-based rapper, singer, producer, engineer and multi-instrumentalist Bri Steves will be headlining poolside, plus a live performance by genre-norm bending pop star Dorian Electra.
Grammy Award-winning pop sensation Daya takes the main stage, performing live in full concert at "The Hollywood Party" taking place at the Hyatt, Saturday night at 9:00 p.m. The evening also features a fashion show by Stuzo Clothing and a performance by Samiere.
Sunday, April 7, 2019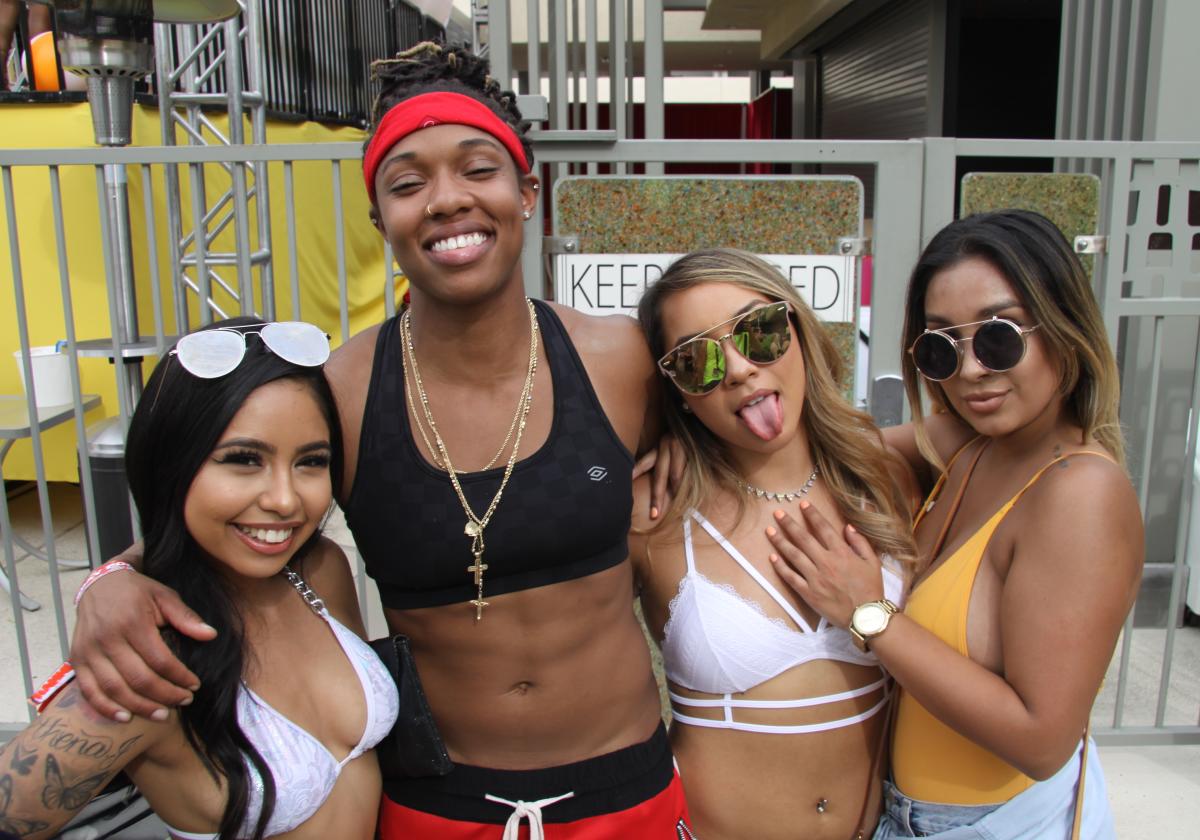 Back at the Hilton, the "Sunday Funday Pool Party" will feature pool games, contests, and celebrity meet & greets from 11:00 a.m–6:00 p.m. Performing live on the main stage will be Kiana Ledé, bringing a fiery fusion of R&B, pop and indie alternative.
Wrapping it up with what promises to be the craziest party of the weekend, The Dinah's Official Closing Party takes place Sunday at 9:00 p.m at The Village Pub and features a performance by freestyle artist and YouTube sensation Diiamon'd Royalty.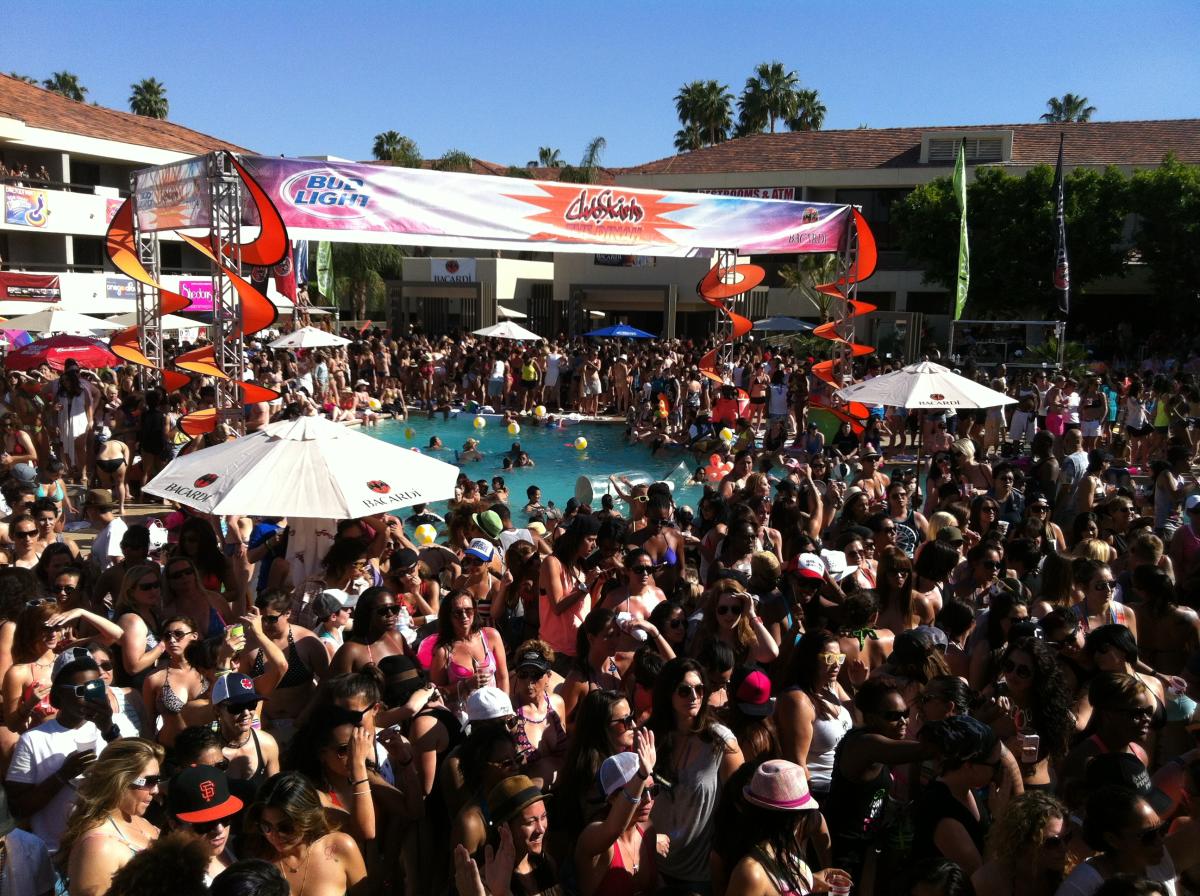 The Dinah was started by Mariah Hanson in 1991 to create a lesbian world at the Palm Springs Art Museum, and the sold-out success has since grown to international fame and 2019 promises to be the biggest Dinah yet.  
Learn more about LGBT-friendly travel in Greater Palm Springs here.
Photo credit: Brad Fuhr, Gay Desert Guide.