Mask Up (Local): Visit GPS worked in partnership with Riverside County to produce public service announcement spots promoting the use of face covering to slow the spread of COVID-19. Different versions of the spot will run here locally and in our drive-markets promoting the using of face-covering if visiting Greater Palm Springs. To share the video on Facebook, click here.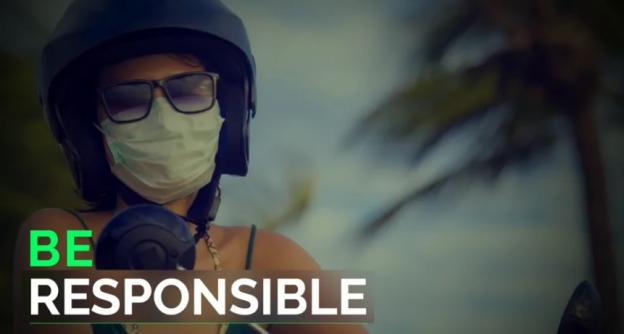 Pledge Campaign: Visit Greater Palm Springs launched the "Safer Together. Greater Together" Pledge in June, highlighting the safety practices that local businesses and tourism partners are implementing to ensure that the destination remains healthy, positive, and inclusive for both visitors and residents. In order to increase awareness of the Pledge to the drive markets, a digital advertising campaign was launched in Los Angeles, San Diego, and Orange County. This campaign includes:
LOS ANGELES TIMES

Digital advertisements on LosAngelesTimes.com and e-newsletter advertisements targeting travel enthusiasts in Travel, California, Lifestyle, Business, and Entertainment sections.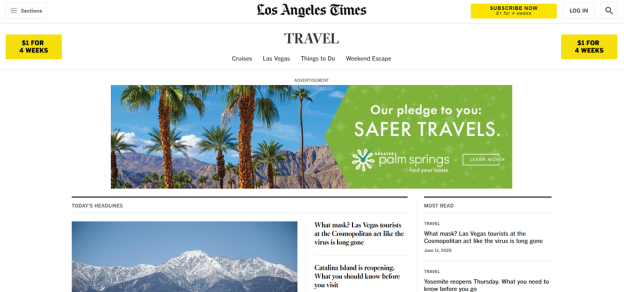 DIGITAL DISPLAY ADVERTISING

Display advertising served across news and travel-related content, targeting travel enthusiasts on desktop and mobile.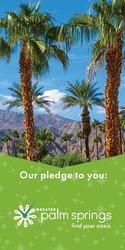 NATIVE ADVERTISING

Advertisements on travel and news websites like Travel & Leisure, Forbes, and USA Today that appear as content native to each site. Advertisements link to Visit GPS Pledge blog article.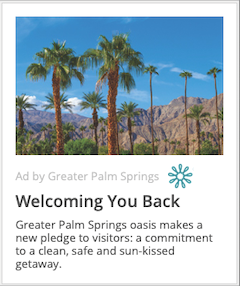 Campaign Get Tested: This video was developed to encourage those in Riverside County to get tested. Testing is open to anyone, whether you have symptoms or not, and there are no out-of-pocket costs to individuals. To make an appointment, call 800-945-6171 or visit rivcoph.org/coronavirus/testing.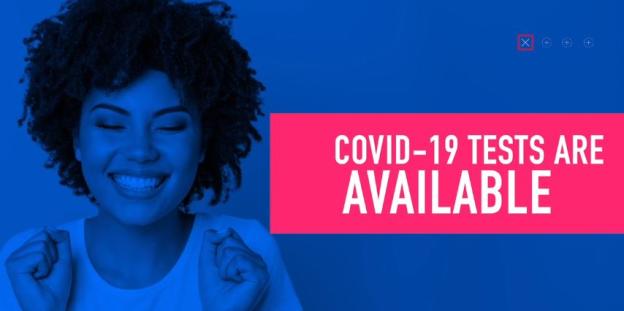 Stay in. Take out campaign: This was developed to encourage residents to support local restaurants by ordering delivery or takeout for their next meal. The website includes a continually curated list.
Oasis at Home online portal: Until it's time to travel again, visitors can enjoy Greater Palm Springs from home thanks to this new online portal filled with virtual tours, local classes, and destination experiences.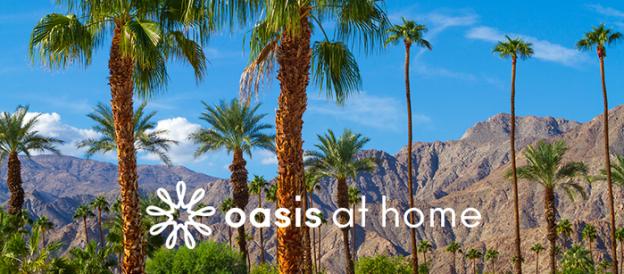 Seniors First landing page: To help keep the local community's senior residents safe, a Seniors First page was created that highlights special store hours for seniors and other at-risk customers.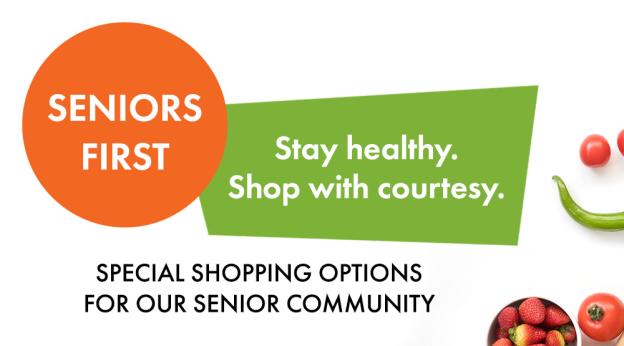 Hospitality Worker support fund: Visit Greater Palm Springs is partnering with local nonprofit Lift to Rise to collect donations for families in the local hospitality industry who have been financially impacted by COVID-19.
Stay in Place PSA: To help slow the spread of the novel coronavirus, Visit GPS has joined Riverside County in creating a public service announcement reminding residents to "Stay in Your Place. Maintain Your Space. Cover Your Face."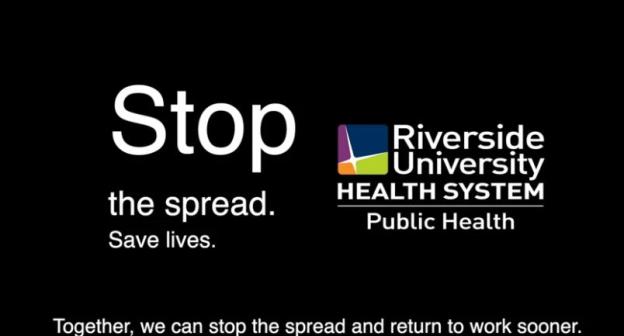 Greater Together Community TV Spot: Created by Visit GPS in-house to boost the community spirit during this difficult time.