Communications
To keep Greater Palm Springs top of mind with media this summer, the Communications team focused outreach efforts on the region's summer offerings—specifically Restaurant Week 2019, Chill Deals and What's New After Summer.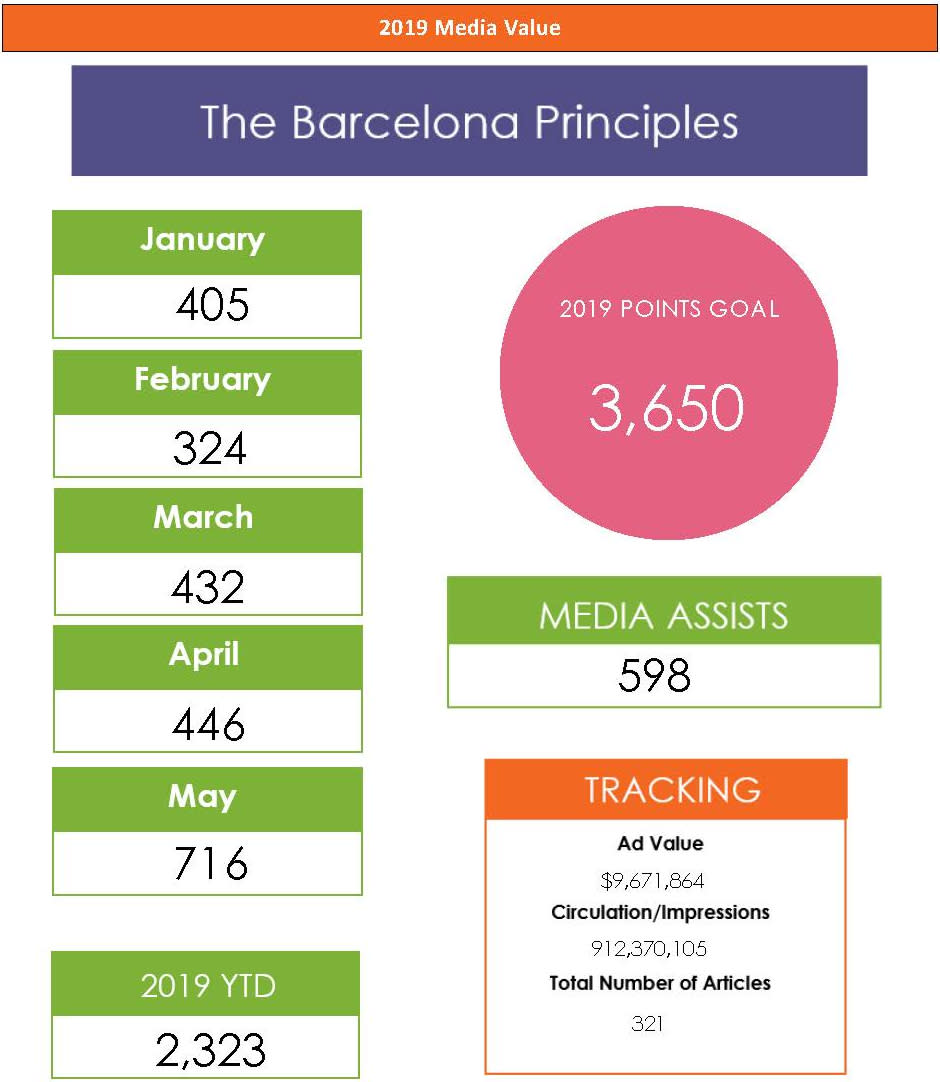 Visit GPS arranged for 83 journalists to experience Greater Palm Springs in May 2019, with coverage angles focusing on Outdoor Adventure, from luxury men's getaways to an updated Greater Palm Springs section in one of Germany's most popular print travel guide books.

Sharing how and why Greater Palm Springs leads the way in Health and Wellness, Visit GPS attended the Wellness Tourism Association (WTA) meeting in Tucson May 28-31.

To support the Arts & Culture pillar through gastronomy, Visit GPS also spent May promoting the 13th annual Restaurant Week to local and regional media. Visit GPS hosted a media event in Los Angeles showcasing local restaurant recipes, a media preview at The Ritz Carlton Rancho Mirage as well as a Restaurant Week 'Blitz' where So Cal journalists and influencers traveled throughout GPS sampling various Restaurant Week menus.

Moving forward, Visit GPS is already pitching Summer Chill Deals as well as events and openings taking place Fall/Winter 2019 and Spring 2020.

Visit GPS stays on top of the latest social media and digital developments to attract travelers to our destination.  We research, share ideas and interact daily on our social channels to inspire visiting print and online media, digital influencers and FAM groups to post social media content. In addition to the CVB's social media tags, we ask that Visit GPS Partner social media handles and hashtags be utilized during the destination visit. The hashtags are:

#VisitGPS #dineGPS #findyouroasis

IPW, the leading international travel trade show, came to Anaheim, California, June 1-5. In addition to more than 50 one-on-one meetings with both domestic and international journalists, the Communications team hosted a number of pre and post individual and group media familiarization tours, including one with the Travel Industry Sales team.

From June 10-13, Greater Palm Springs welcomed the Society of American Travel Writers (SATW) 2019 Eastern Chapter Meeting at Hotel Paseo. Going beyond professional development opportunities and networking for active journalists and associates, attendees will take part in local destination experiences. The team will also be leading journalists on a pre and post conference tours.

The team attended the Public Relations Society of America (PRSA) annual Travel and Tourism Conference in Philadelphia June 16-19. This industry conference provides opportunities to meet with top-tier journalists, gain insight on emerging trends and best practices and network with fellow peers.

In July,Visit GPS will travel across the pond to take part in Visit California's U.K. & Ireland Media Mission, connecting Greater Palm Springs with key media in these established markets. The team will travel to Dublin, Edinburgh, Glasgow, and London July 14-19.
If you have any questions about Communications and Media/PR, please contact:
Greater Palm Springs Communications Team | media@gpscvb.com