DESTINATION SERVICES
In support of the CVB sales teams, Destination Services has had the opportunity to assist with 36 site visits and plan 17 client events during the reporting period. Additionally, 198 partners have been referred to meeting planners to assist with their in-destination needs.
DC Client Event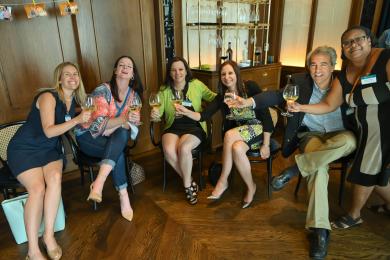 Recap: March to May
The Destination Services team planned and organized 12 programs encompassing 17 events and activities including 1 FAM, 2 conference sponsorships, 1 reverse trade show, 1 trade show and 12 client events. In addition, the team:
Fulfilled 5 Convention Sales client requests resulting in 198 CVB Partner referrals
Assisted a total of 9 Convention Sales clients with their service requests/fulfillments
Organized 36 site visits representing 18,624 room nights and 5,432 attendees
DC Client Event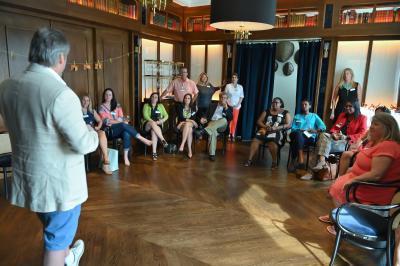 Highlights
Large events that were executed by the department include:
BNP Baribas FAM (March 11-13)
CalSAE Elevate Conference Sponsorship (April 28 – May 1)
Cal Cup Conference Sponsorship (April 29 – May 3)
Restaurant Week Media Preview (May 29)
Upcoming: June to August
The Department projects the following program management:
Total of 12 programs encompassing 25 events
Currently, 17 pending site visits May through July
Note:  Most site visits book relatively short term, so the above numbers will likely increase in the coming months.
If you have any questions about Destination Services, please contact:
Jill Philbrook, Director of Destination Services​
jphilbrook@gpscvb.com | 760.969.1341