BOARD REPORT MAY 2019
The May Board Report is a summary of performance activity from March through April 2019. It also looks ahead to future programs for the Greater Palm Springs CVB in the coming months.

President's Summary
Hopefully by now you have completed the DestinationNEXT survey. This important survey will assist the CVB and our municipalities to plan for the future of tourism. Our clients and press also received a shorter version of this survey. Paul Ouimet, the founder of NEXTFactor, will attend the June board meeting and provide us with the results. Research and data are the cornerstone of our organization, and developing the right blend of science and art to make the right decisions takes a team. I am excited about the team we have in place and the thoughtfulness they engage in every day.
As we prepare our 2019/20 budget, we are acutely aware of the possible fluctuations in our economy and the impact it can have on our tourism industry. Our strategy to target new nonstop destinations and support them with a robust marketing plan will hopefully reduce the impact and quicken the recovery. Ailevon Pacific arranged for a recent meeting in Chicago with United Airlines. Overall, it seems that United had a relatively good 2018 year, but leading indicators for 2019 suggest that the company has not digested its additional capacity coupled with the direct new competition the airline had on the majority of its routes. In 2018, United grew 8% in seats from 2017, which resulted in a revenue increase of 15% because fares increased by 2% and demand increased by 12% with load factors reaching 81.4%. Our discussions centered around starting the Chicago and Houston nonstop service sooner and extending the season to June. We are also working diligently on possible nonstop service between PSP and both Sacramento and Oakland, cautiously optimistic that this new service could begin this Fall.
Our National Parks are an important attraction for both domestic and international visitation, as well as a great amenity for our residents. In support of the new bi-partisan effort, "Restore Our Parks and Public Lands Act" (H.R. 1225), I recently submitted an opinion letter to the Desert Sun. The letter highlighted the backlog of maintenance and funding that our parks desperately require. As was recently reported, trees in the park were damaged during the partial government shutdown earlier this spring. However, Joshua Tree National Park already had $46.8 million in deferred maintenance needs—part of a larger backlog of nearly $12 billion needed by the NPS to properly maintain all the national parks as a result of aging facilities, strain on resources and inconsistent annual funding.
The bill was co-sponsored by 8th District Representative Paul Cook, 36th District Representative Raul Ruiz and more than 85 others in Congress to direct dedicated annual funding to help address this backlog of deferred maintenance. The bill would establish a fund in the U.S. Treasury named the "National Park Service and Public Lands Legacy Restoration Fund," with 80% of it going to the National Park Service. We encourage you to support this important legislature and support our treasured National Parks.
In the spirit of hospitality, make sure you "TREAT out" and "TREAT often" during this year's Restaurant Week, May 31– June 9. We have a record number of restaurants participating, and our kickoff event will be May 29 at The Ritz-Carlton, Rancho Mirage.
Please subscribe to our YouTube Channel; we continue to add award-winning content. I'm happy to announce that Anndee Laskoe has recently been nominated for her second Emmy for her original Wander List series covering Greater Palm Springs.
Hopefully you have secured your tables for the Oasis Awards, scheduled for June 11 at the Palm Springs Convention Center. There were a record number of nominations this year, and Caroline Beteta, President & CEO of Visit California, will be our keynote speaker.
Finally, as we move forward with our sustainability goal of transitioning CVB documents and reports to our website, our Board Reports are now being published online instead of being printed. Please reach out to us with any feedback you have on our new online format as you click through this Board Meeting's content online.
Sincerely,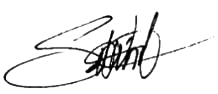 Scott White, President/CEO