DESTINATION SERVICES
During this reporting period, the Destination Services team fulfilled 5 Convention Sales client requests resulting in 348 CVB Partner referrals, assisted a total of 7 Convention Sales clients with their service requests/fulfillments, and organized 30 site visits representing 25,134 room nights and 9,739 attendees.
In addition, the team planned and organized 13 programs encompassing 15 events and activities including:
1 FAM
3 Conference Sponsorships
10 Client Events
1 CVB Event
Cal Cup Conference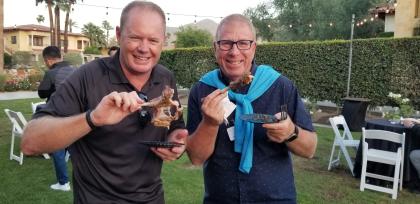 Highlights
Recap: February to April
Large events that were executed by the department include:
GPSnext - Feb. 7
CSUSB Mardis Gras Fundraiser - Feb. 16
BNP Baribas Open FAM - March 11-13
CalSAE Elevate Conference Sponsorship - April 28 – 5/1
Cal Cup Conference Sponsorship - April 29 – May 3
Cal Cup Conference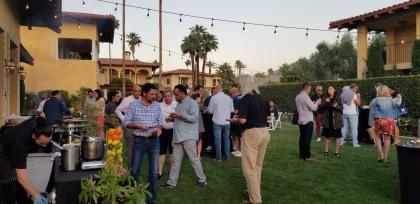 Upcoming: May to July
Currently, the department projects the following program management. Because most site visits book relatively short term (2-3 weeks in advance), the projections below will likely increase in the coming months.
15 programs encompassing 33 events
14 pending sites May-July
If you have any questions about Destination Services, please contact:
Jill Philbrook, Director of Destination Services​
jphilbrook@gpscvb.com | 760.969.1341