PRESIDENT'S SUMMARY 
As we head into the final stretch of 2019, the CVB team is focused on achieving our goals for the year and establishing our new strategies for 2020.
We completed a lot of research this past year, and combined with input from our marketing partners, it is clear we need to fine-tune our marketing strategies and how we measure success. The most notable will be in the marketing department, digital, social and mainstream media, which will be focused more on engagement versus impressions. Our Chief Marketing Officer, Colleen Pace, and her team are working on recommendations that will be shared with CVB board liaisons and finalized at the January board meeting.
Although air service continues to perform well for our destination, the Boeing MAX issue has certainly slowed our momentum with some of our key initiatives: attracting Southwest Airlines; nonstop service from the Washington, D.C. region; additional service from New York; and additional hub service from key cities like Chicago. However, a recent conversation with a major carrier shows promise for summer service from Chicago. We will work hard to make this a reality.
Contour airlines is performing very well. Our contract with Contour ends in May, however, we are in discussions to extend the Sacramento service to September 2020. Establishing Sacramento as year-round service is a priority. Oliver Lamb with Ailevon Pacific, the firm we contract with for air service development assistance, will present at our upcoming board meeting.
Our new service from Atlanta on Delta will begin December 21 and run through the end of April. The service will be daily over the holidays, then moving to four days per week. Delta tested our market last year with Saturday service over a period of two months. As a result, we have added Atlanta to our marketing strategies. To help support the service, we have partnered with Delta to create cooperative marketing on their internal networks, and we will have an activation program in Atlanta in December. Colleen will present an overview of this activation at the board meeting.
The CVB leadership team is going through extensive leadership training with the Coraggio Group. The entire leadership team completed the Leadership Practices Inventory, which included a 360 evaluation by their direct reports and team. They also completed StrengthsFinders and are going through sessions with Coraggio built around the Five Behaviors of a Cohesive Team. We completed multiple sessions in November and will have additional sessions in December. The entire leadership team will integrate their action plans into their goals and objectives for 2020. We are also restructuring our CVB evaluation process and will be introducing a new format for 2020. Once completed, we will share it with you.
The Greater Palm Springs Tourism Foundation will be partnering with OneFuture Coachella Valley to manage the Tourism Foundation's scholarship portal. This partnership will ensure the foundation is aligned with regional efforts and regulations required for disbursement of funds.
Paul Ouimet with DestinationNEXT continues to interview key stakeholders in each city. Our goal is to have the full report for a board meeting presentation in the first quarter of 2020. As a reminder, DestinationNEXT can be engaged for additional tourism research for each city.
We sincerely appreciate your support. Best wishes for a happy and healthy Thanksgiving!
Sincerely,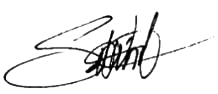 Scott White, President/CEO