CONVENTION SALES
The Convention Sales and Destination Services teams have been working diligently on setting up final site experiences and closing business on groups to help get to our goal. We need to close on 61,000 room nights over the next 2 months to reach our goal, and we are in the home stretch.
HIGHLIGHTS
Meetings Today Live
In partnership with The Westin Mission Hills Golf Resort & Spa, JW Marriott Desert Springs Resort & Spa, La Quinta Resort & Club and Omni Rancho Las Palmas Resort & Spa, we successfully hosted the Meetings Today Live 2019 event, which welcomed 22 planners from around the U.S. and Canada that bring or intend to bring meetings to Greater Palm Springs.

Following the event, La Quinta Resort & Club hosted 6 planners on a post-FAM that visited additional properties in Indian Wells and off-site venues such as the BMW Performance Center and Empire Polo Club.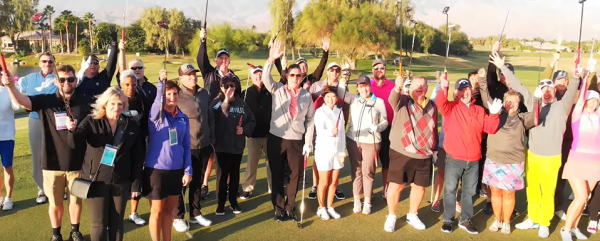 Twenty-two planners attended Meetings Today Live.
Palm Springs Convention Center
We've met with Rob Hampton and Rick Lesson to discuss the CVB's partnership with the Palm Springs Convention Center and how we can improve the RFP process, create seamless communication, partner on sales missions and co-op on sponsorship opportunities. We will schedule regular meetings and get both teams together on a quarterly call to work through issues.
UPCOMING MISSIONS AND EVENTS
• Meeting Site Resource Business Meeting / FAM | December 3-6, 2019
• SITE Holiday Event | December 8-10, 2019
• CalSAE Seasonal Spectacular | December 15-17, 2019
• Association Forum of Chicagoland Holiday Showcase | December 17, 2019
BOOKING PRODUCTION ANALYSIS
Click on images to view enlarged PDF. View the full Booking Production Analysis report.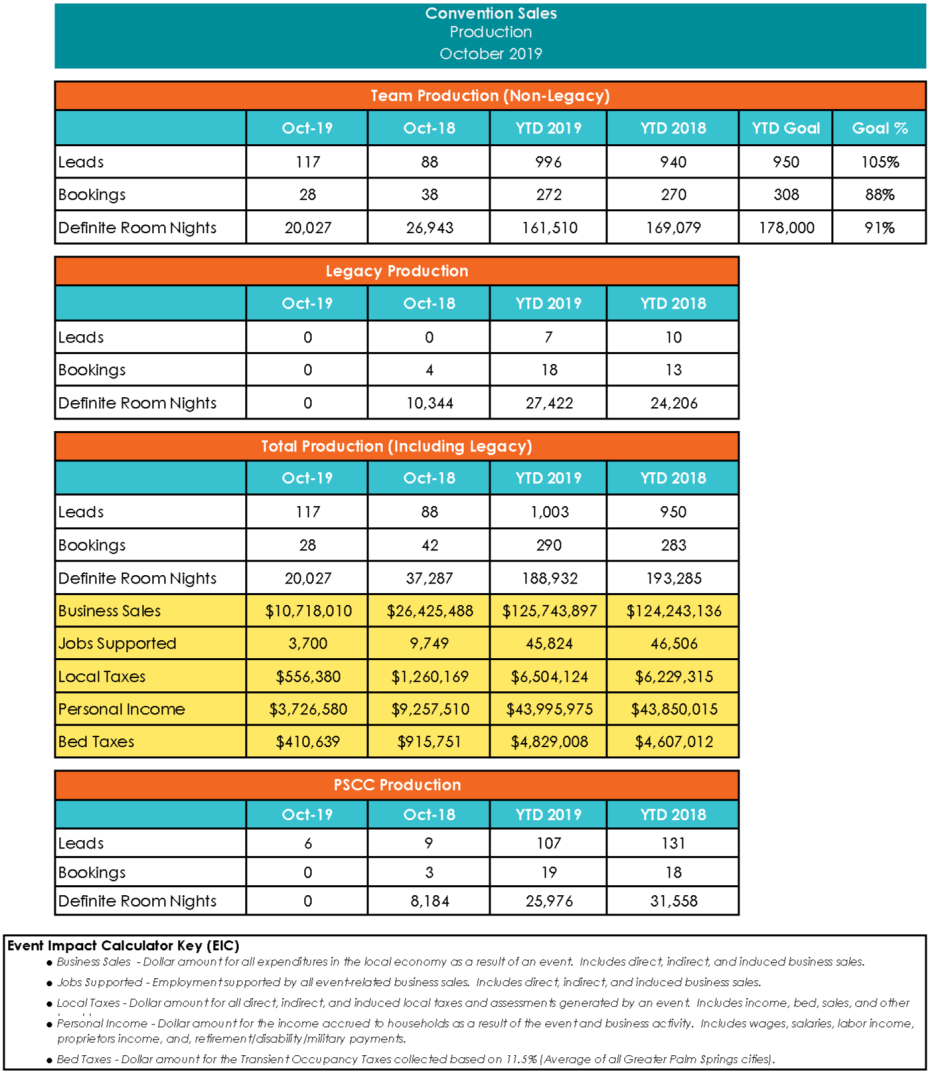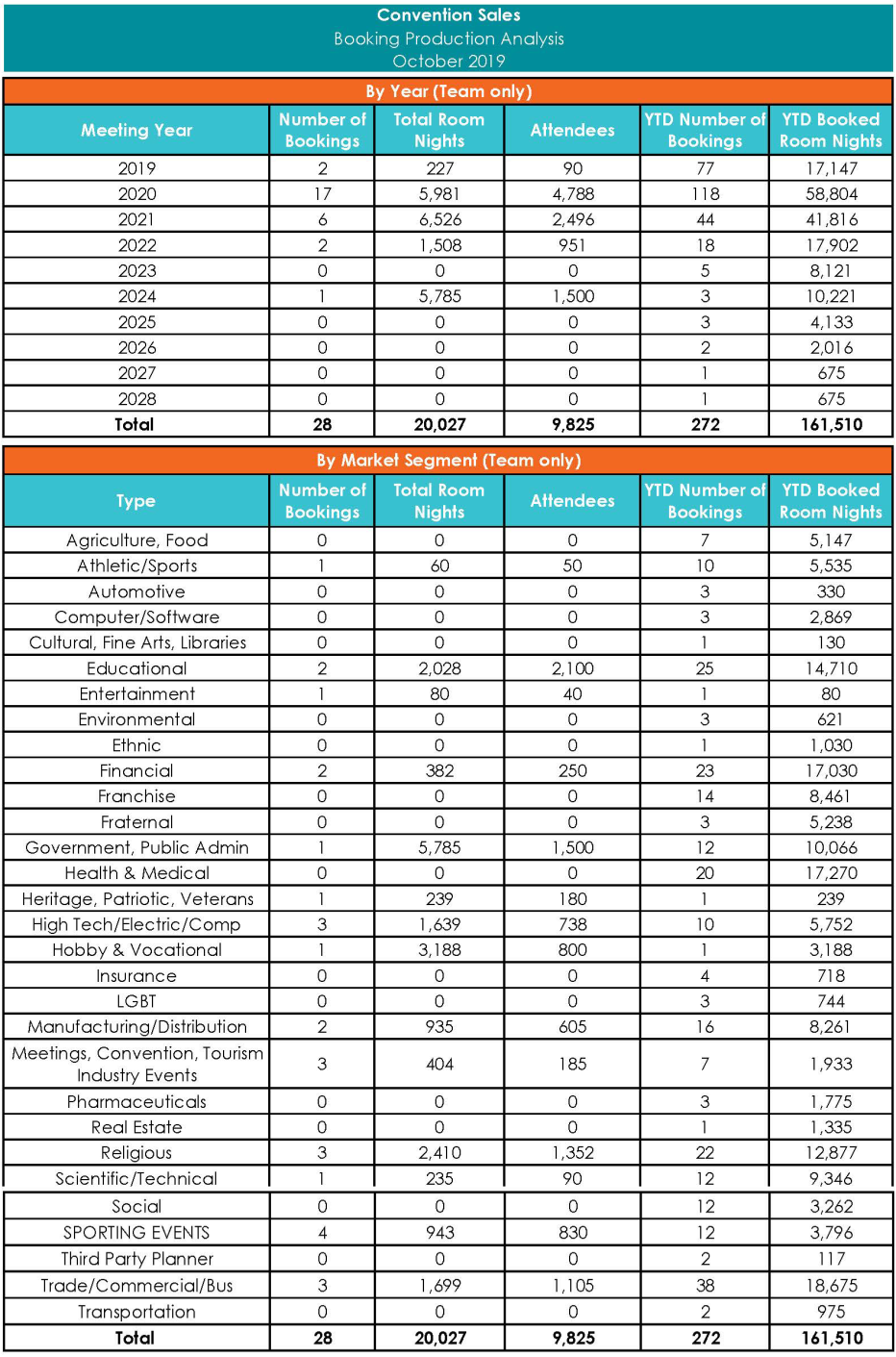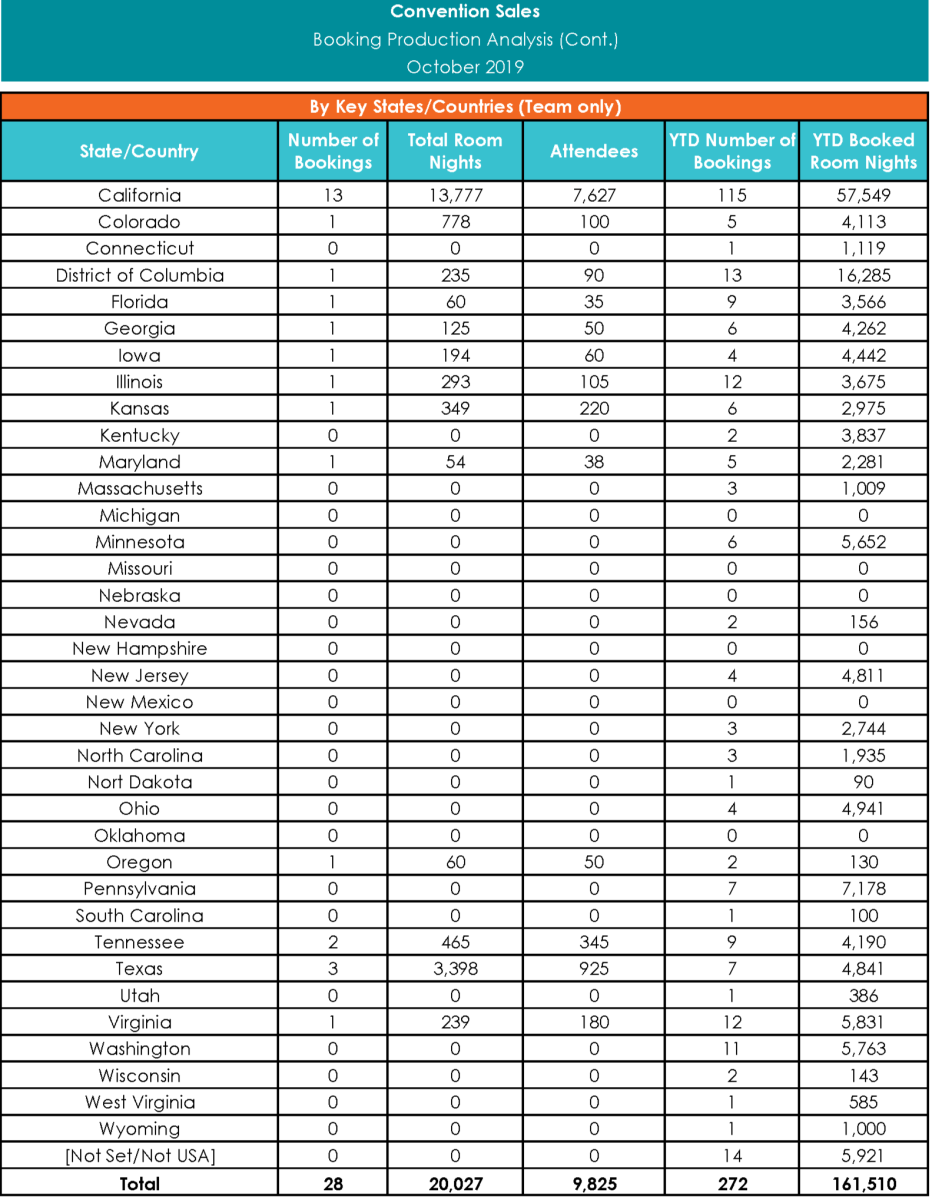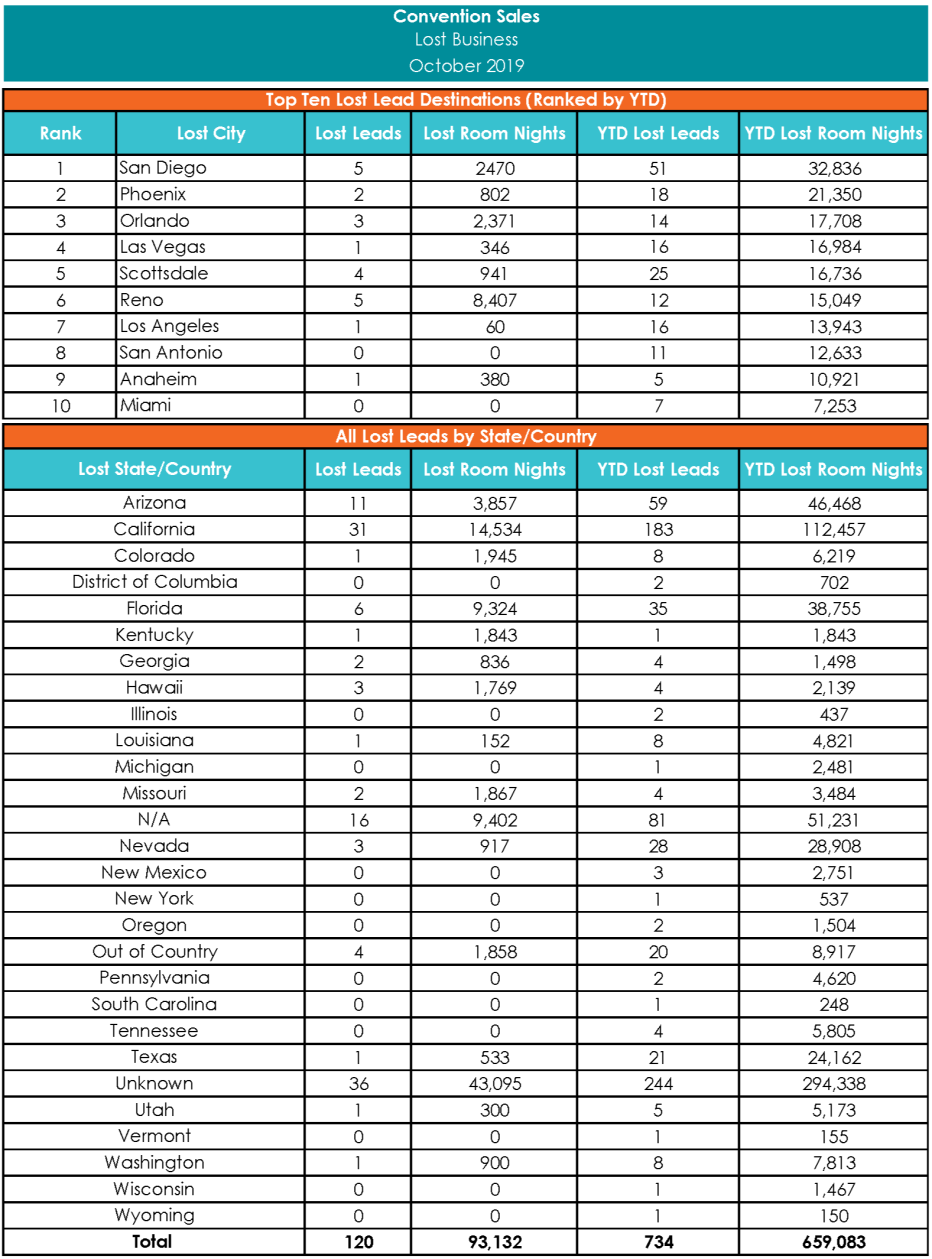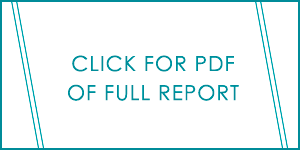 If you have any questions about Convention Sales, please contact:
Mark Crabb, FCDME, Chief Sales Officer​
mcrabb@gpscvb.com | 760.969.1304