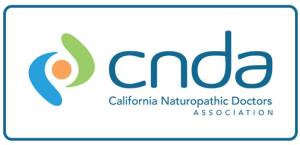 WELCOME TO GREATER PALM SPRINGS
CALIFORNIA NATUROPATHIC DOCTORS ASSOCIATION!
March 1 - 3, 2019
Doubletree by Hilton Golf Resort Palm Springs
Visit Greater Palm Springs is very pleased to welcome the California Naturopathic Doctors Association. With plenty of natural beauty and ample sunshine to enjoy, why not extend your stay in Greater Palm Springs? Our nine distinct cities are brimming with new and newly renovated hotels and resorts, restaurants, nightspots, championship golf courses, state-of-the-art tennis facilities, special events, and many more attractions. Why not come a day early or leave a day late and explore all that this beautiful oasis has to offer? Bring the family or just treat yourself! Scroll down below to see all of the great offers handpicked just for you.
We invite you to take time to explore our vibrant arts and culture scene showcasing a wealth of visual and performing arts. Beyond the first-rate museums, galleries, pedestrian-friendly art districts, live theater, festivals, and Native American heritage sites, public art installations and murals enliven city streets and parks. Palm Springs is known the world over for its extensive collection of mid-century modern architecture. February 2019 brings the return of Desert X, an internationally renowned, site-specific biennial exhibition.
Outdoor enthusiasts at every fitness level will find limitless opportunities to explore the natural beauty in and around our desert oasis. Santa Rosa and San Jacinto Mountains National Monument, Coachella Valley and Whitewater Preserves, Indian Canyons, and world-famous Joshua Tree National Park are filled with scenic trails for hiking, biking, and horseback riding. Popular outings include the scenic ascent to Mount San Jacinto State Park aboard the Palm Springs Aerial Tramway, and sightseeing excursions to experience the geographic wonders of the San Andreas Fault.
While visiting, treat yourself to some chill time, too — Greater Palm Springs' world-famous mineral water retreats and many luxurious spas offer plenty of wellness-enhancing experiences to help you unwind and relax. Some properties also offer a day pass so you can enjoy the use of the spa and hot mineral waters during the day.
Visitor Center hours: Monday – Friday, 8 a.m. to 5 p.m.
WE HOPE YOU ENJOY YOUR STAY IN GREATER PALM SPRINGS!