Savor the bold flavors of authentic Mexican cuisine in Greater Palm Springs. Take a culinary journey south of the border by visiting any of these locations serving authentic family recipes and traditional Mexican dishes with a unique twist. 
Guacamoles | Palm Springs
Tucked in one of the corners of a busy plaza is a small yet mighty Mexican eatery. Guacamoles was established in 1989 by husband and wife Tony and Artemisa Sesma. Presently, their son Christian Sesma is continuing their legacy by serving some of the best Mexican food in Greater Palm Springs. The Guacamoles brand has continued to expand throughout this foodie oasis with pop-up shops, test kitchens the bottling of their signature salsas.
Their menu offers a variety of authentic options such as Carne Asada Burritos, Beef and Chicken Fajitas, Tostadas and a variety of vegetarian options. If you're feeling extra hungry try their version of the works, the Big Guac Burrito. Dig into your choice of meat or chicken, beans, rice, cheese, sour cream, guacamole, tomato and lettuce all wrapped in a soft flour tortilla. 
La Bonita's | Palm Springs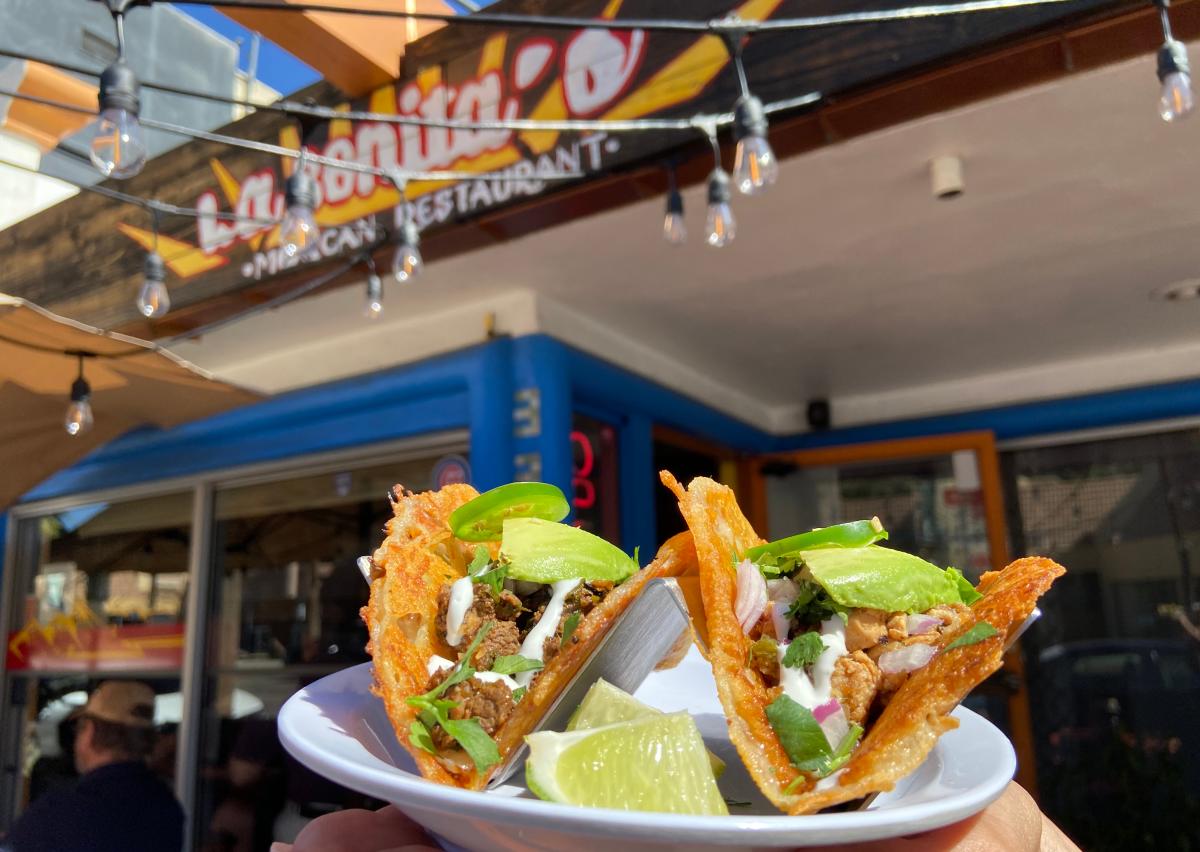 Centrally located in downtown Palm Springs, La Bonita's has the look and feel of a hidden gem. Whether you decide to dine inside, or al fresco in their charming patio, you will be greeted by smiling faces delivering outstanding service. 
Do yourself a favor and order their Queso Tacos- a carne asada or chicken taco, topped with salsa, onion, and cilantro complete with a (keto-friendly) shell made of crispy cheese. Complete your meal with a side of fresh guacamole and chips.
El Taco Asado | Palm Springs
Step into taco paradise — El Taco Asado provides a homely setting paired with excellent service and an array of authentic and traditional Mexican dishes. Now in business for 24 years, this charming restaurant offers visitors a taste of Mexico with staples such as Huevos Rancheros for breakfast, Bistec a la Mexicana (thinly sliced steak cooked with onions, tomatoes and green peppers), Ceviche Tostadas and more. 
Want to keep it simple? You can't go wrong with their Taco Plate. Indulge in juicy grilled meat in a soft or hard shell topped with onion, cilantro, lettuce and tomato with a side of rice and beans. Complete your meal with their sweet Horchata or your choice of their refreshing Aguas Frescas. 
Salsas Restaurant | Cathedral City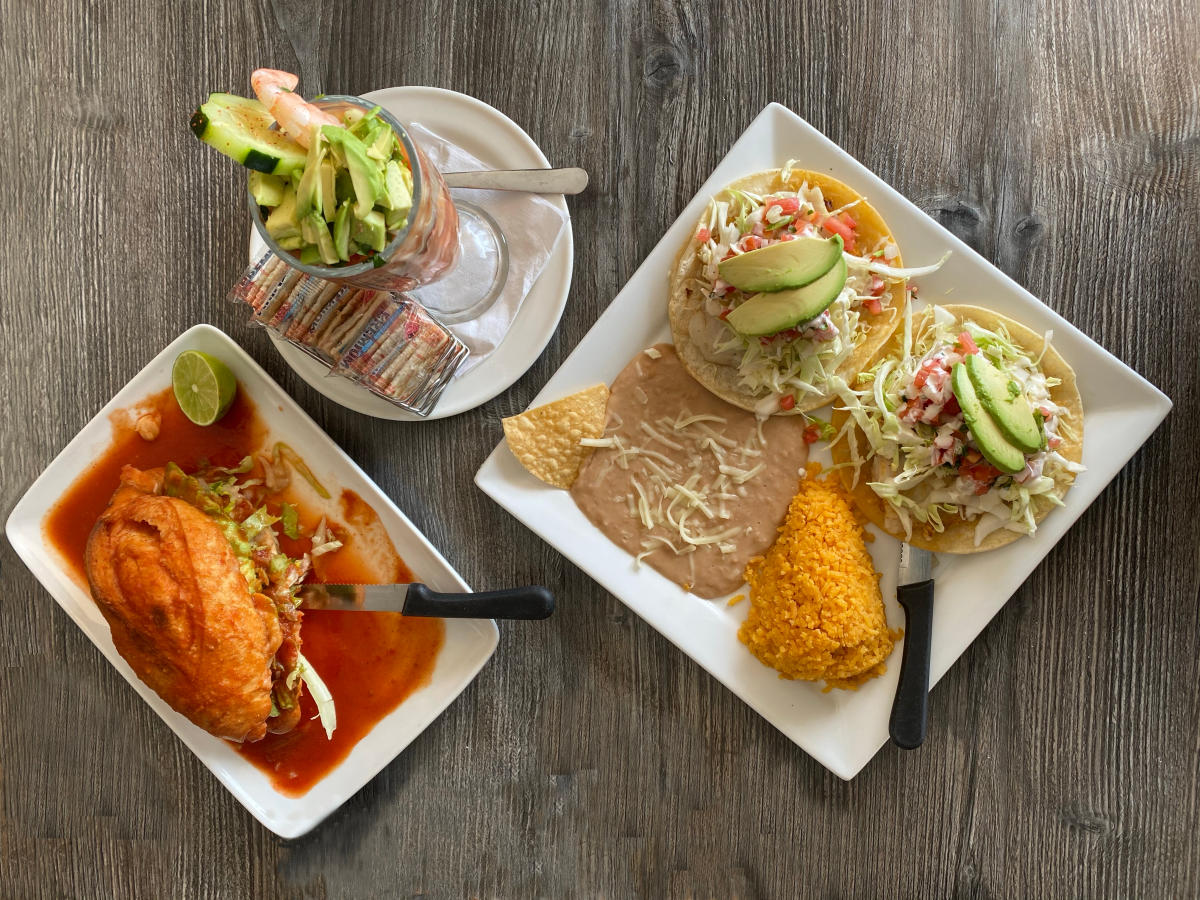 This popular spot in Greater Palm Springs serves delightfully authentic food, at a remarkable price point. Salsas' mouth-watering menu is complete with a variety of traditional Mexican dishes including Seafood Cocktails, Tostadas, Tortas Ahogadas and more.
Don't leave without trying their amazing Tacos Lidia— a soft corn tortilla filled with carne asada, chorizo, whole beans and fried onions, a truly finger-licking combination.
Taqueria San Miguel | Cathedral City & Thousand Palms
Taqueria San Miguel is about as real as it gets. Experience the taste of San Miguel, Jalisco in Greater Palm Springs. Enjoy deliciously authentic dishes including a variety of seafood dishes, carne asada, fajitas and more.
Treat yourself to a classic by trying their Birria Estilo Jalisco, a plate of shredded goat meat in a delectable sauce made of a variety of red peppers, and spices. The dish is topped with onion and cilantro and is served with a side of rice and beans.
Las Casuelas Nuevas | Rancho Mirage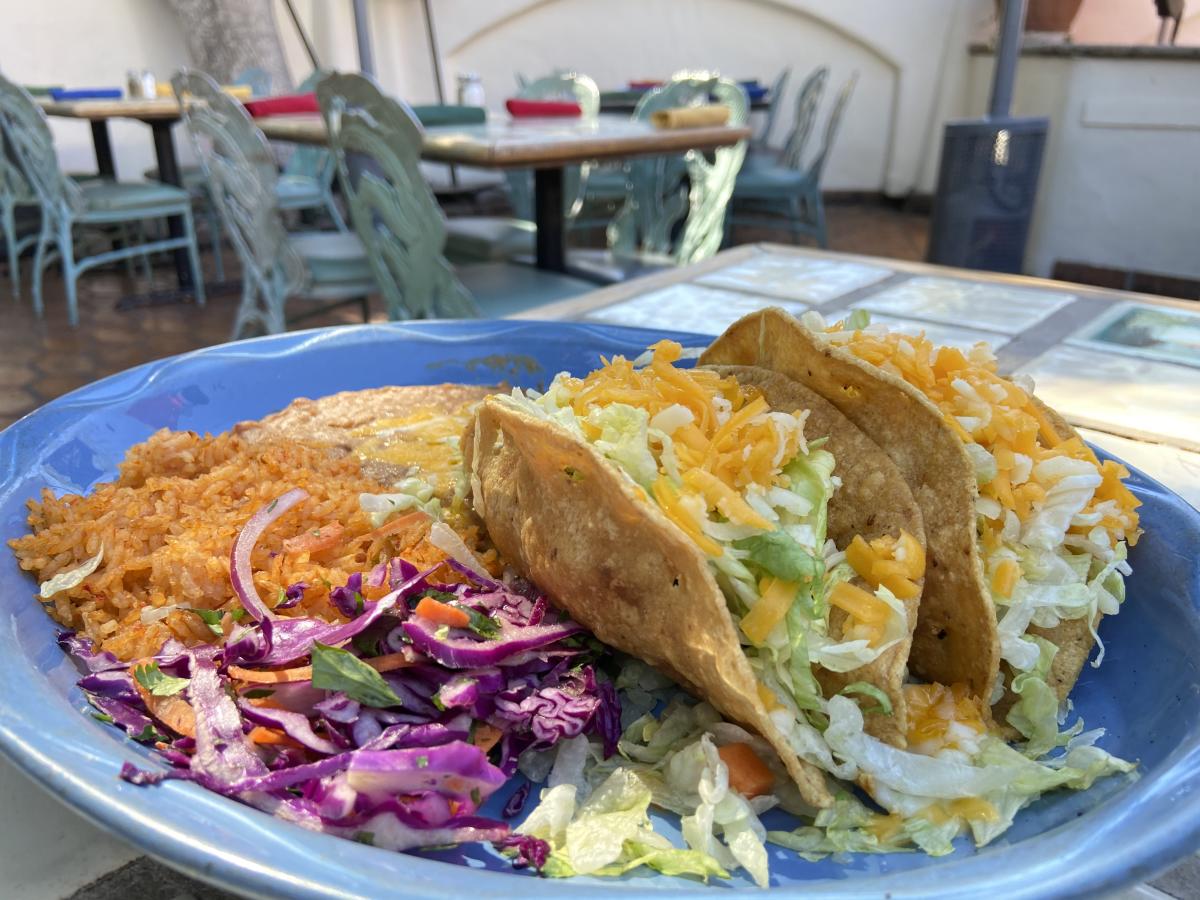 Step into a Spanish hacienda and experience uniquely authentic Mexican dining. Established in 1973, this family-owned restaurant boasts one of the most popular Mexican restaurant brands in Greater Palm Springs. With three additional locations, (Las Casuelas Original, Las Casuelas Terraza, Casuelas Cafe) the Delgado family is responsible for a slew of delicious dining options.
Their menu is complete with classics such as Enchiladas, Burritos, Tacos, and seafood while also featuring a twist on tradition with vegetarian options and more.
Pueblo Viejo Grill | Palm Desert & Indio
Established in 2005 in the city of Indio, Pueblo Viejo Grill has become reputable for its hospitality, fresh ingredients and exceptional cuisine. Since then the restaurant has expanded to two locations (Palm Desert) where visitors can expect fresh and made to order food enhanced by creative presentations.
Start your meal off with a delicious appetizer of Nachos Al Carbon, keep it healthy with any of their salads served in a tortilla shell, try any of their flavorful Enchiladas or pick from a variety of menu items guaranteed to satisfy any appetite. 
Fresh Agave Mexican Bar & Grill | Palm Desert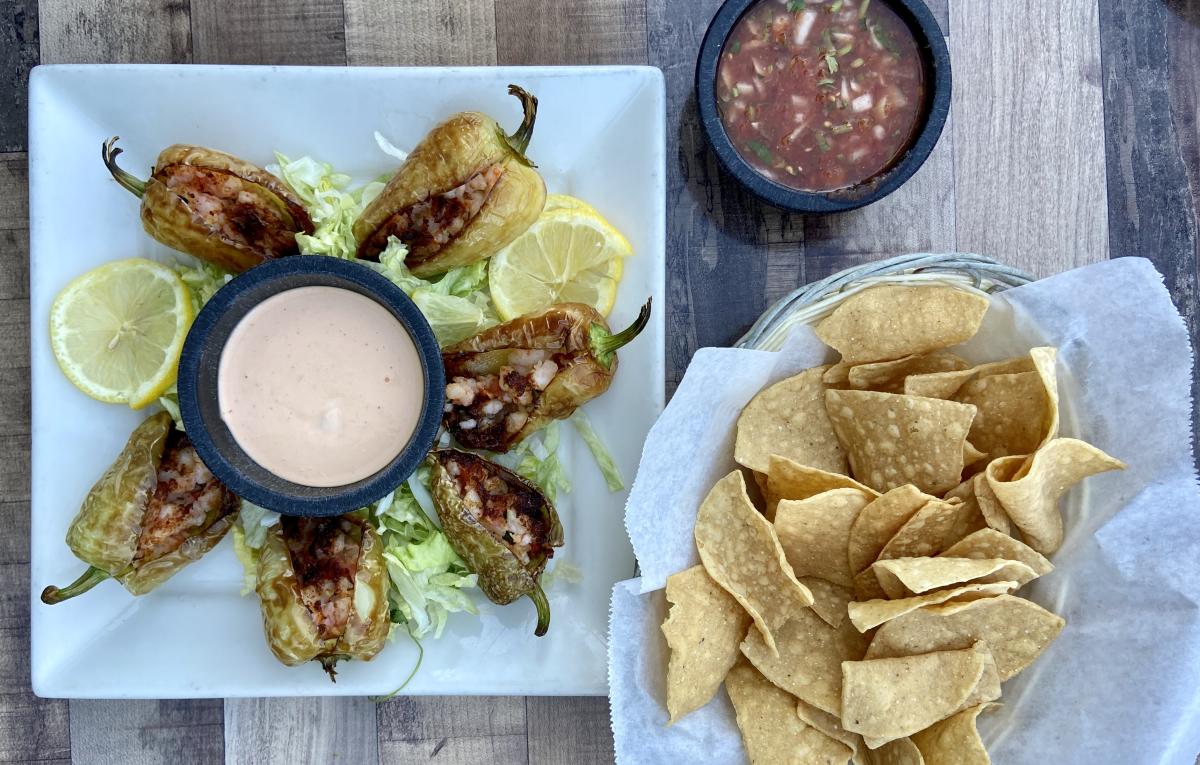 Make your way to the heart of Palm Desert and experience amazing flavors at Fresh Agave Mexican Bar & Grill. The colorful setting pairs perfectly with the authentic cuisine to create a warm and inviting atmosphere. Fresh Agave's menu offers an array of Mexican dishes including Flautas (a rolled fried flour tortilla filled with your choice of shredded chicken or beef), Mole Enchiladas, Milanesa de Pollo (breaded chicken breast) as well as vegetarian options such as Veggie Tostadas, Enchiladas. Be sure to start off your meal with their delicious Chiles Agave, peppers stuffed with shrimp. (pictured above). 
El Mexicali Café | Indio
You'll feel like family the minute you step in. El Mexicali Cafe opened its doors 30 years ago and has since become of the most renowned restaurants in Greater Palm Springs, and a locals' favorite. Owner Monica Murguia is continuing her mother's (Carmen Murguia) legacy by offering outstanding service and even better food.
Their house specialties include their Especial de Mexicali (Sliced and grilled skirt steak, served with a side of sautéed nopales and whole beans), Chile Colorado (tender beef slowly cooked with spices and simmered in a special red sauce) and their popular appetizer, Chiles Güeritos Rellenos de Camarón (yellow peppers stuffed with shrimp.)
Rincon Norteño Mexican Restaurant | Indio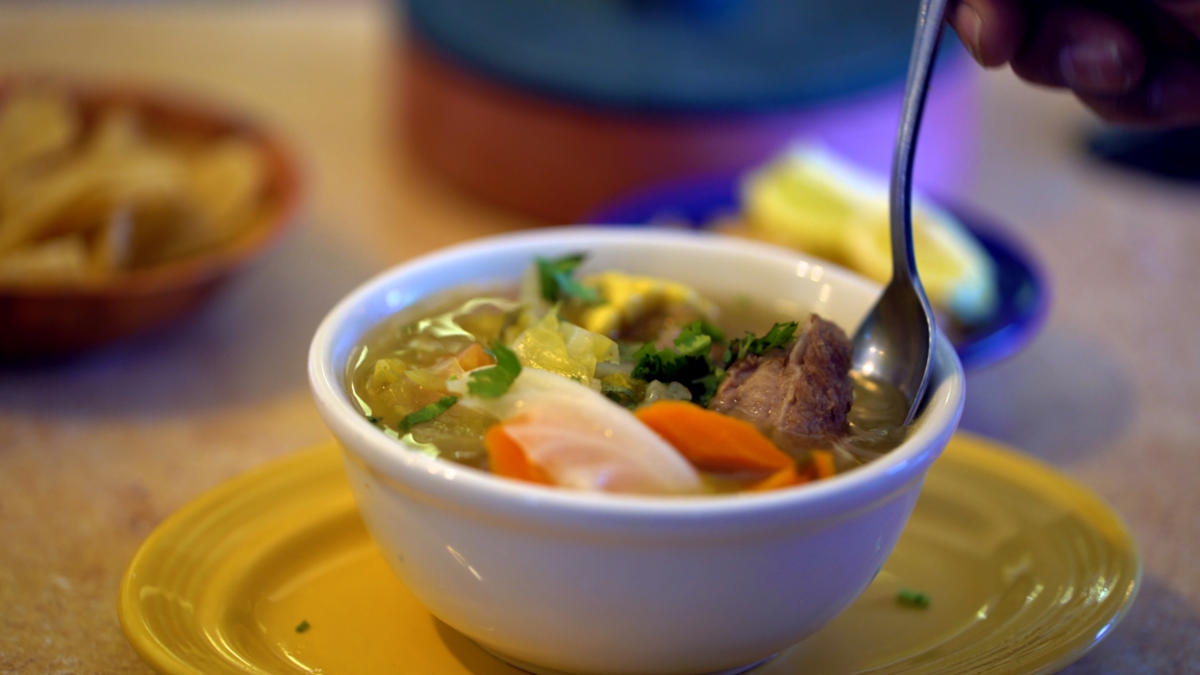 The Flores family started sharing their family recipes with Greater Palm Springs visitors and locals in 1964 when Rincon Norteño first opened. The friendly service paired with tasty and authentic dine-in and catering options make this place a must-try when visiting the city of Indio.
For breakfast, stop by and try their signature Menudo (a traditional soup made of cow's stomach, chili spices, and hominy.) You can't go wrong with their chicken, beef, or shrimp fajitas, their delicious Caldo de Res (pictured above), or their classic Enchiladas. Want to try a bit of everything? Pick from a variety of combination plates perfect for satisfying any craving. 
Hungry for more? Download the Summer Eats Pass for FREE and get access to exclusive offers all season long!