In Greater Palm Springs, meetings simply mean more—more than 300 days of sunshine annually; more than 185 hotels and 17,700 rooms; more peace of mind thanks to enhanced safety measures; and more ways to add inspiration to the agenda thanks to an incredible range of accommodations, a 261,000-square-foot convention center, unlimited outdoor meeting space, off-the-grid adventures, and unique venues ranging from historic estates to world-class resorts.
From annual board retreats for 12 to trade shows for 6,000, our Visit GPS team becomes your partner for creating events that engage and inspire.
Here are 10 reasons why Greater Palm Springs' meetings and incentives canvas is as captivating as our Southern California oasis.
1. More Air Service
Traveling through Palm Springs International Airport (PSP) sets the tone for your next meeting when you exchange long wait times for a relaxing open-air stroll along outdoor walkways and sun-kissed skies. PSP now offers 12 airlines flying nonstop from PSP to 32 destinations, and connecting to more than 500 destinations worldwide. 
Named among the Top 10 U.S. "Most Stress Free Airports" by SmarterTravel.com, visitors are welcomed with a refreshing demeanor that's more resort than runway. Here, you can literally fly in, check-in and chill out at a cocktail reception in under an hour.
2. Uncommon Accommodations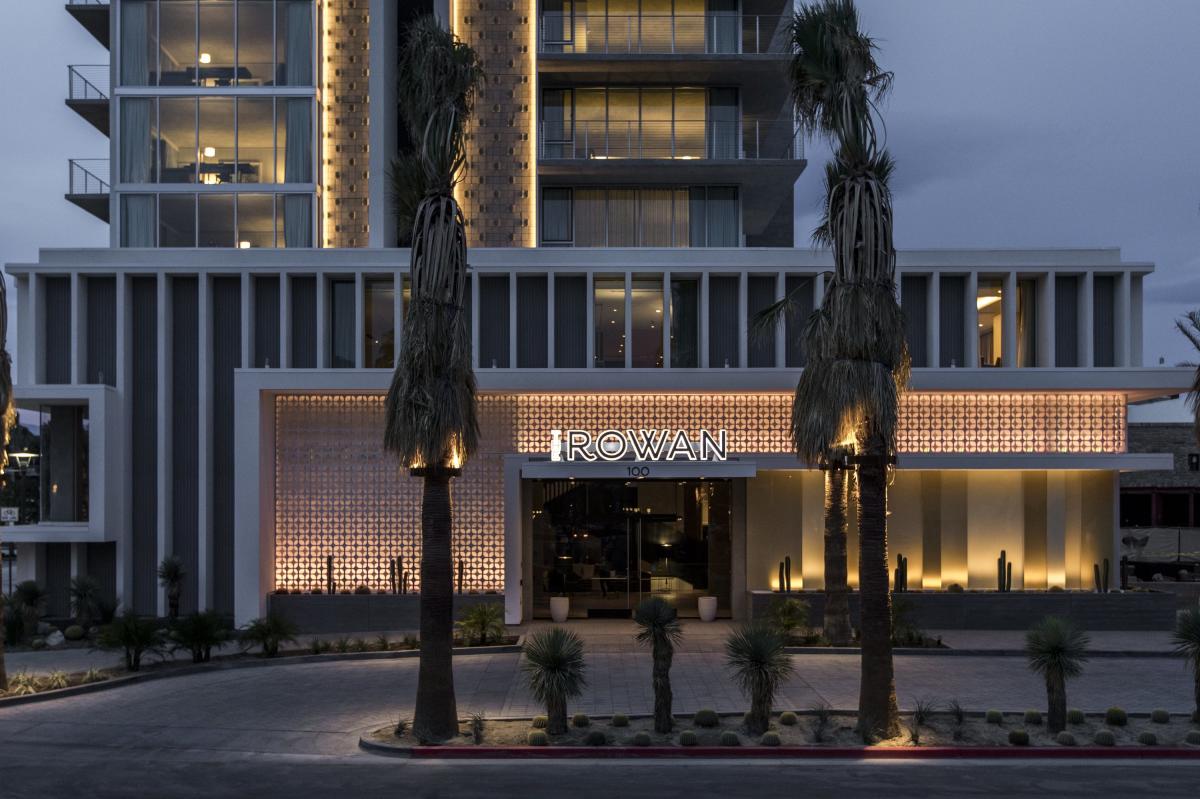 Several new properties and exciting hotel renovations are breathing new life into Greater Palm Springs meetings.
Tap into more than $2 billion of fresh and revitalized hotel venues, including newer options like the Kimpton Rowan Palm Springs Hotel and Hotel Paseo, and reimagined sites such as Hyatt Regency Indian Wells Resort & Spa, which recently debuted its new HyTides Plunge Waterpark, or JW Marriott Desert Springs Resort & Spa, where they've completely transformed the lobby, guest rooms, and event spaces.
3. Wide-open Space
Why limit sessions to four walls? Whether it's an entire meeting outdoors or breaks that are perfectly designed to enhance the meeting experience, it's not just possible to balance a busy agenda with mental recharging in Greater Palm Springs, it's a guarantee.
Greater Palm Springs spaces are natural for bringing the outside in via floor-to-ceiling views of cloudless blue skies, stately palms and desert foliage. Enjoy unique outdoor venues ranging from breakout sessions by a sparkling poolside to board meetings under stately palms, the setting and climate in Greater Palm Springs maximizes the potential for outdoor time to energize participants.
The cliffside Ritz-Carlton, Rancho Mirage's open-air lifestyle emerges through interior spaces that reveal exterior water features, pristine indigenous landscaping, and brilliant fire and light attractions. Augmenting 16,000 square feet of interior space are open-air terraces, lawns and fire pits overlooking Coachella Valley's sparkling lights.
4. Outside the Box
Fresh air brings a fresh perspective, just as open-air settings jump-start open-minded thinking.
Dramatic landscaping, two championship golf courses and 26,000 square feet of outdoor space embellish The Westin Mission Hills Golf Resort & Spa sprawling desert escape with awe-inspiring views from every angle. Attendees dial into the day with sunrise yoga, The Westin Run Program and 10-minute power hikes that reward with a Greater Palm Springs panorama.
Clark Gable revealed with his high-spirited Hollywood cronies. Greta Garbo escaped the spotlight. The 45-acre La Quinta Resort & Club, A Waldorf Astoria Resort invites planners to experience both extremes within 45-acres of nirvana. Garbo's former La Casa hideaway flaunts nostalgia with 10,500-square-feet of function space, as gardens, courtyards, fire pits and plazas find conversation flowing as gently as the breeze.
Rambling along the foothills of the Santa Rosa Mountains, 560-room Renaissance Esmeralda, Indian Wells prompts delegates to replace boardrooms with board shorts and sink their toes into the pool's sandy beach for a clambake. The versatile 8,400-square-foot Rose Garden flips from breakout sessions and team building to concerts beneath the stars.
5. Off-the-Radar Venues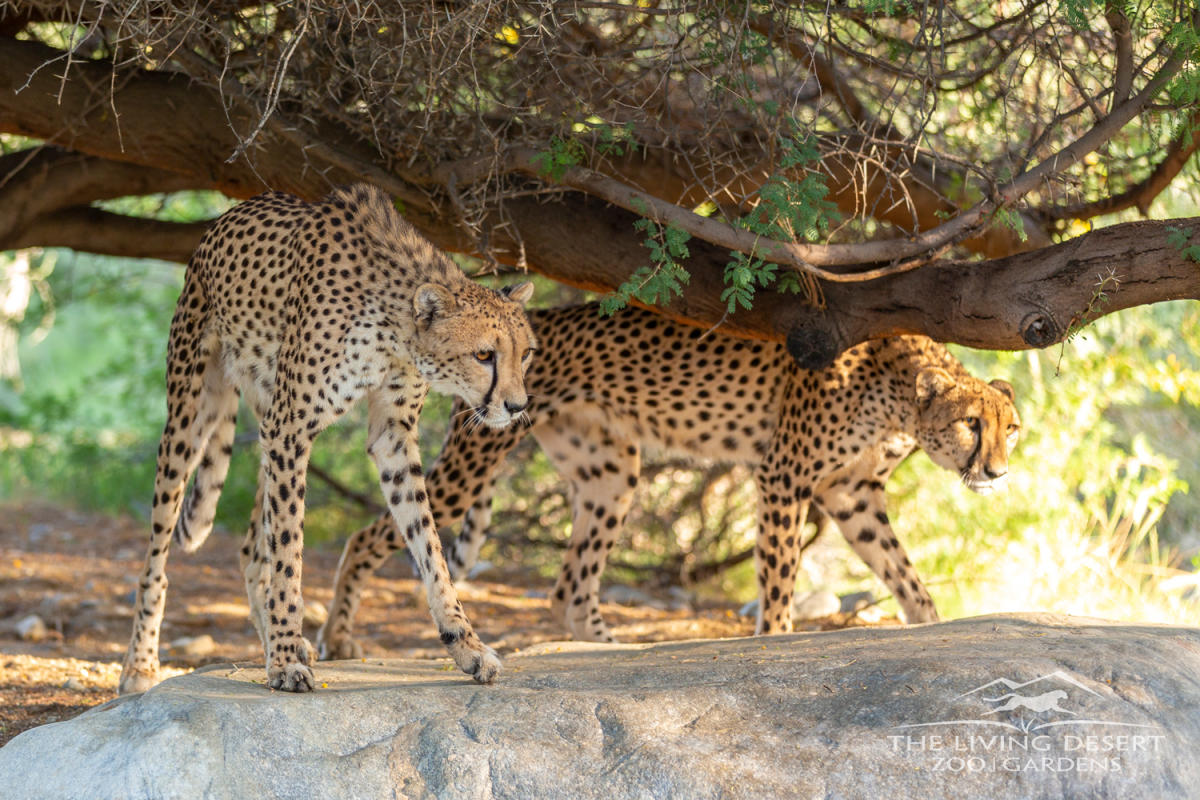 The only American zoo and botanical garden dedicated exclusively to sandy habitats across the globe, The Living Desert Zoo and Gardens welcomes attendees to experience some 450 feathered, furry, shelled and scaled residents.
Touting one of the world's largest collections of flyable WWII aircraft, Palm Springs Air Museum has adopted a "ropes free" interactive approach for viewing vintage warbirds. Flights aboard a T-28 Trojan, P-51D Mustang, C-47 Skytrain and T-33 Shooting Star Jet provide a VIP touch.
Another aerial option that reduces Greater Palm Springs to miniature status within a mere 10 minutes, the Palm Springs Aerial Tramway engineering marvel has hauled more than 20 million along North America's steepest escarpment since debuting in 1963.
Modern 80-passenger rotating tramcars progress through 12 climate zones along a 2.5-mile Chino Canyon cliffside climb to the 8,516-foot-high Mountain Station. Depending on the season, Mount San Jacinto State Park lures active attendees to tackle 54 miles of trails through pristine wilderness via hiking, cross-country skiing or snowshoeing.
6. Safer Together, Greater Together
In Greater Palm Springs, safer—and sunnier—meetings are always on the agenda. More than 450 hotels, resorts, restaurants, attractions, venues, and businesses have taken a destination-wide pledge to uphold the latest health and safety standards established by the State of California and leading industry associations. Get inspired – all with peace of mind that our hotels and venues are adhering to the latest guidelines and practices.
7. Team Building with an Edge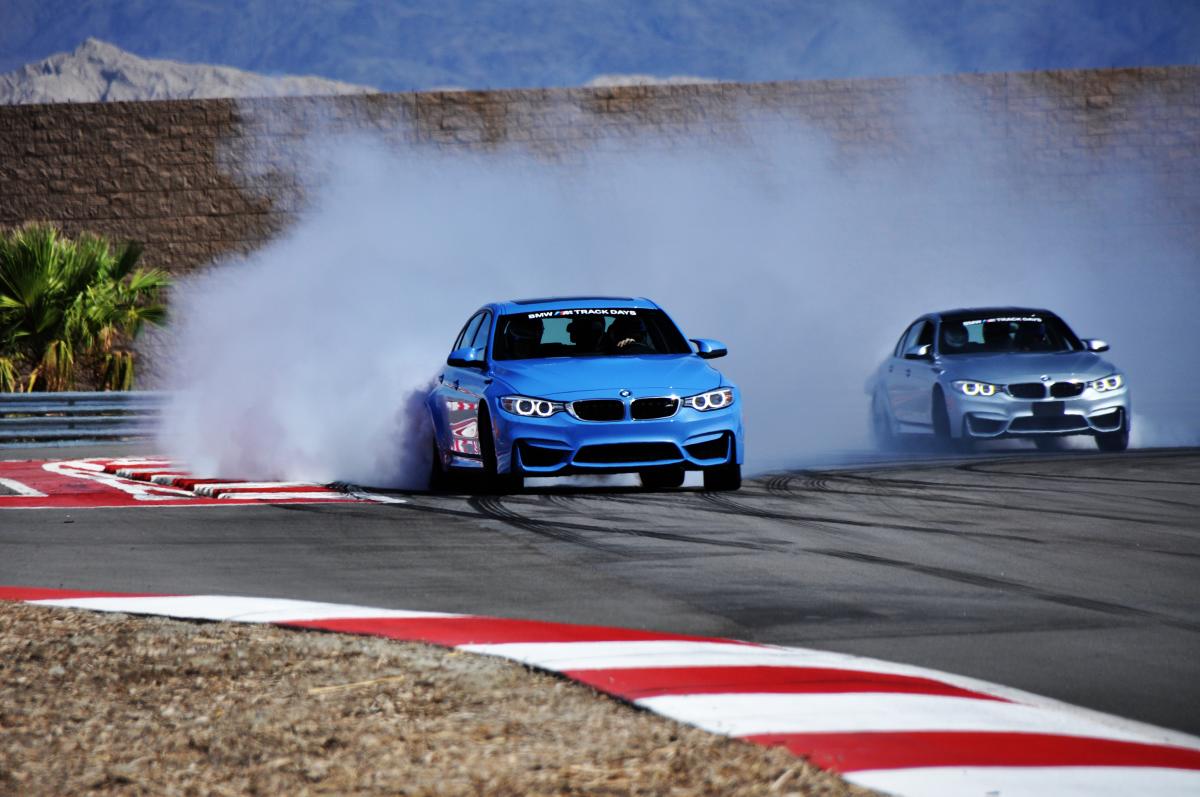 Add a little adrenaline to the agenda with a group outing at the revved-up BMW Performance Center West, where instructors allow you to get behind the wheel. Go galactic with an out-of-this-world stargazing trek in Joshua Tree National Park. Or gain new perspectives by straddling the San Andreas Fault on a footbridge.
Off-road enthusiasts gravitate to Desert Adventures' Red Jeep Tours that merge joyriding to the Fault with trail hiking on private 800-acre Metate Ranch. Adventure Hummer Tours joins Desert Adventures with jaunts to Joshua Tree National Park, while ATV Experience transports adrenaline junkies through the Orocopia Mountains and Mecca Hills.
8. Palm Springs Convention Center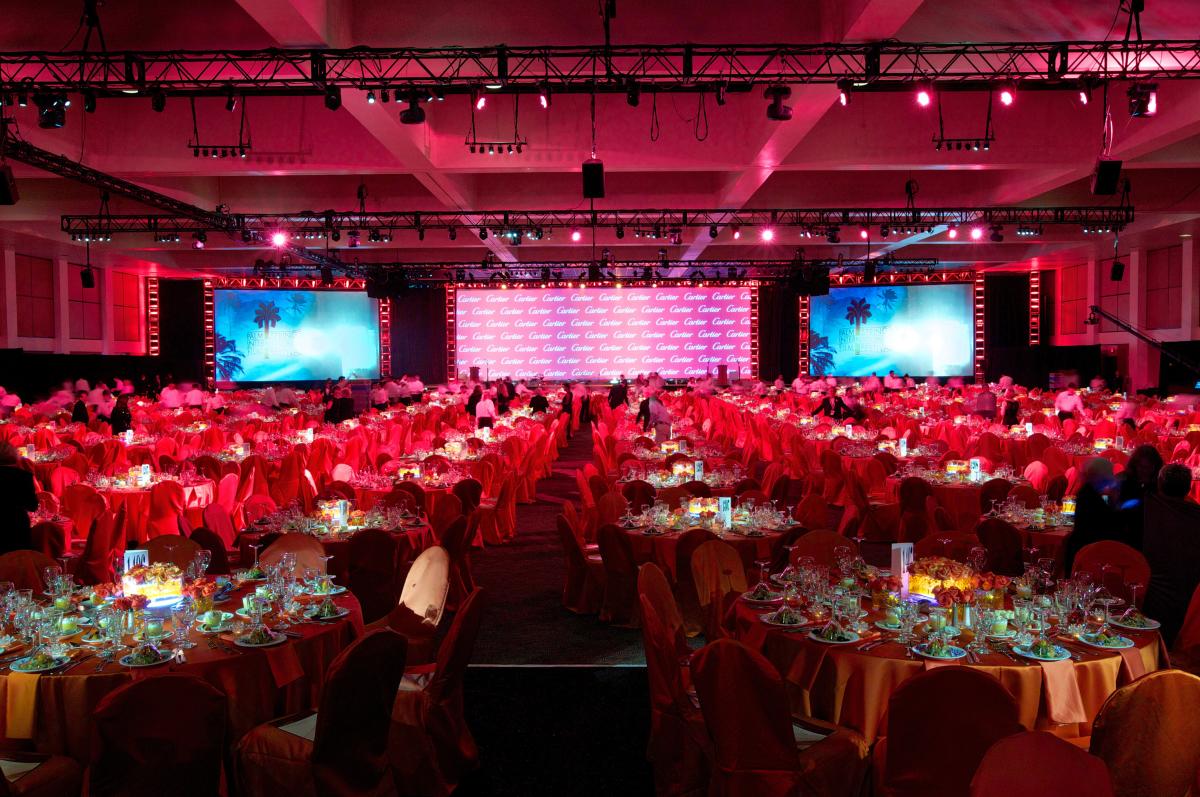 Merging elements that define Greater Palm Springs, the 261,000-square-foot Palm Springs Convention Center sizes up with 112,000-square-feet of event space, 15 meeting rooms, 20,000-square-foot ballroom, 18,000-square-foot lobby has panoramic mountain views and 20,000-square-foot Event Lawn.
The attached Renaissance Palm Springs Hotel chimes in with an additional 25,940-square-feet of function space playing out in 15 remodeled venues. Another dozen-plus "Palm Springs Convention Hotels" offer more than 2,000 guest rooms in close proximity to the Center.
9. Playing a Round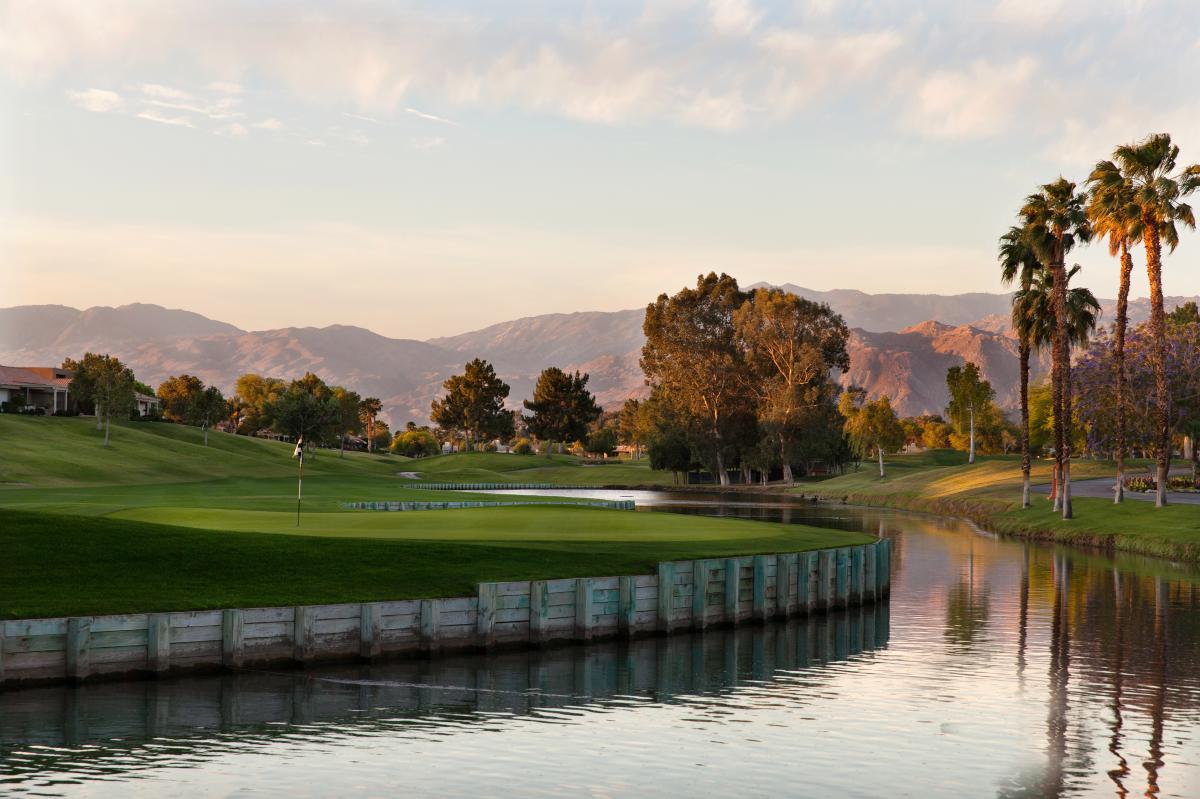 The numbers are as staggering as designs and scenic backdrops. Greater Palm Springs presents more than 100 top-flight golf courses, with several clustered within multi-course facilities.
La Quinta Resort & Club and PGA WEST is home to five championship beauties designed by Jack Nicklaus, Greg Norman and Pete Dye. The PGA WEST Golf Academy further fans the flames of diehards determined to elevate their game. Planners can also tap into these resources for team building and post-round functions.
Standing in Santa Rosa Mountains shadows, Indian Wells Golf Resort's Celebrity and Players courses have been dubbed as "Beauty and the Beast" for their respective scenery and difficulty. Ranked among the Golfweek Top 25 "Best Municipal Courses in the United States," the pair complements play with a state-of-the-art Teaching and Performance Center.
Other multi-course havens include The Westin Mission Hills Golf Resort & Spa in Rancho Mirage, Indian Canyons Golf Resort in Palm Springs, Desert Willow Golf Resort​ in Palm Desert and The Golf Club at Terra Lago in Indio.
10. Greater ROI through Timely Values
Whether targeting poolside cabana breakouts that break away from afternoon sessions or ending the day's program with craft cocktail team building, Greater Palm Springs delivers exclusive savings across the board.
Meeting during the off-peak "chill" season just got even more enticing with our NEW "Meeting Oasis" incentive! Visit GPS will credit our clients' "Master Account" for facility rental, food & beverage expenditures, audio visual expenses or other meetings-related fees. The credit will be awarded based on 80% pick up of paid and consumed rooms at one of our destination hotels and resorts. Room discounts aside, Sunday through Thursday "Midweek Value" offerings amp up the ROI as well. 
Unlimited outdoor space. Off-the-grid activities. Luxury for every budget. In this Southern California oasis, meetings mean more.