It's nearly impossible to exaggerate what Greater Palm Springs adds to the meeting equation. More than 300 days of sunshine annually, 100-plus golf courses and 9 eclectic communities brimming with adventure tally up to infinite reasons that planners love this meetings oasis.
From annual board retreats for 12 to trade shows for 6,000, our CVB team becomes your partner for creating events that engage and inspire.
Here are 10 reasons why Greater Palm Springs' meetings and incentives canvas is as captivating as our oasis sunsets.
1. Perfect Landing
Think sunshine, fresh air, manicured gardens and gorgeous mountain vistas. Named among the Top 10 U.S. "Most Stress Free Airports" by SmarterTravel.com, Palms Springs International Airport (PSP) welcomes visitors with a refreshing demeanor that's more resort than runway. Here, attendees can literally fly in, check-in and chill out at a cocktail reception in under an hour.
Far from frenzied, PSP's intimate, congenial vibe plays out with flight service to over 500 global markets staggered at 17 gates in a pair of concourses. Always count on seasonal service bumps that make it even easier to swap frosty environs for our sun-drenched sanctuary.
2. Uncommon Accommodations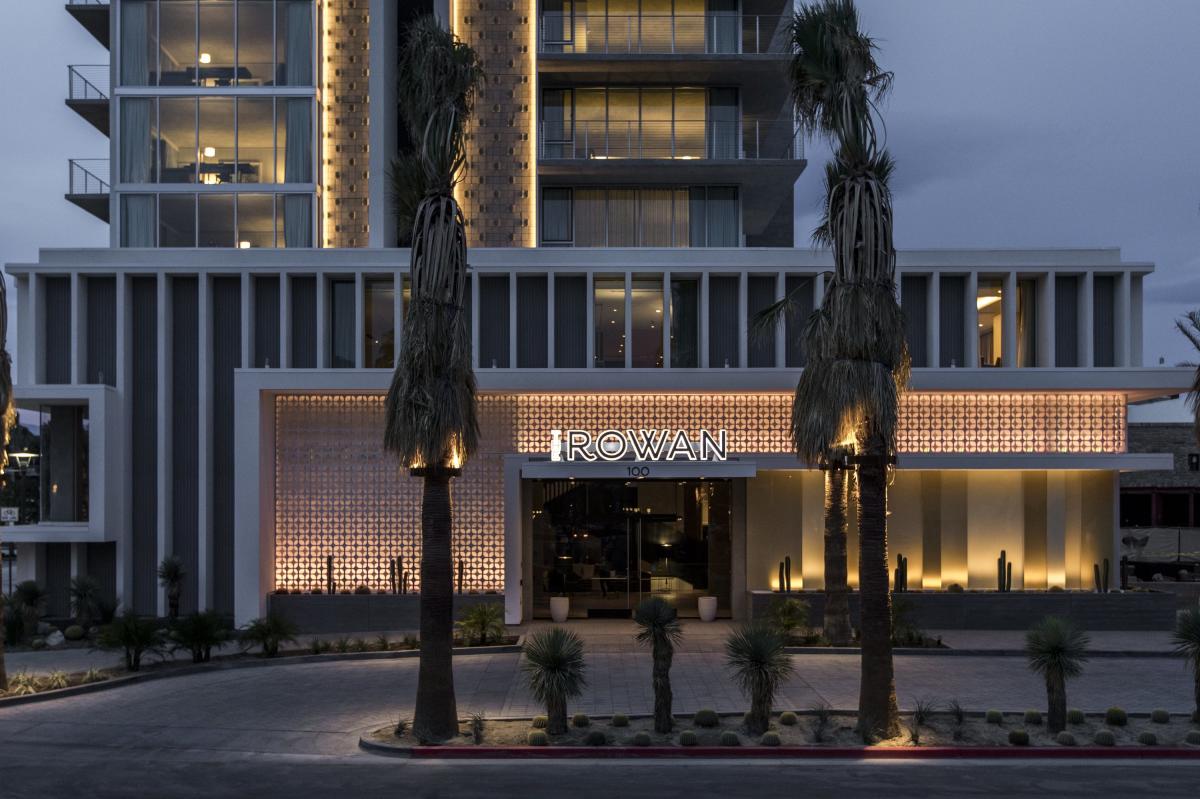 Constantly raising the creativity bar, Greater Palm Springs has recently rolled out more than $2 billion in new and revitalized hospitality amenities that include Kimpton Palm Springs, Sands Hotel & Spa and Hotel Paseo.
Poised amid the luxe El Paseo Shopping District reflecting its moniker, the latter dazzles as Palm Desert's first new-build hotel in three decades. Select from traditional rooms and specialty options like the 700-square-foot Billiards Suite with pool table and wet bar or go retro slumbering in a tricked out 1950s Airstream trailer.
Further amplifying the cool, new properties including Hotel Indigo in Coachella, Andaz Palm Springs, Montage La Quinta and Pendry La Quinta are on the horizon. For the latest information on opening dates, visit our What's New round-up.
On the renovation front, Hyatt Regency Indian Wells, Renaissance Esmeralda,  Indian Wells and JW Marriott Desert Springs Resort & Spa are upgrading and reinventing to a collective tune of nearly $100 million.
It's simple to sequester attendees at Rancho Mirage's Omni Rancho Las Palmas Resort & Spa. Off a $35 million makeover, this jewel indulges with a 20,000 square foot European spa, 25-court tennis center and 27 holes of championship golf. Splashtopia's sandy beach, cliff-side Jacuzzi, lazy river and 100-foot waterslides add to the mix.
3. Inside Nature
Why limit sessions to sterile settings void of Vitamin D perks sparked by the sun? Greater Palm Springs spaces are naturals for bringing the outside in via floor-to-ceiling views of cloudless blue skies, stately palms and desert foliage.
The cliffside Ritz-Carlton, Rancho Mirage's open-air lifestyle emerges through interior spaces that reveal exterior water features, pristine indigenous landscaping, and brilliant fire and light attractions. Augmenting 16,000 square feet of interior space are open-air terraces, lawns and fire pits overlooking Coachella Valley's sparkling lights.
A water wonderland wrapped around Greater Palm Springs' largest lake, JW Marriott Desert Springs Resort & Spa sets the tone with Venetian-inspired waterways garnished by gondolas. Some 210,000 square feet of interior and exterior space find attendees meandering from morning sessions in The Pavilion to brainstorming in 10-capacity cabanas and al fresco sunset soirees at The Grove.  
4. Outside the Box
Fresh air brings a fresh perspective, just as open-air settings jump-start open-minded thinking.
Dramatic landscaping, two championship golf courses and 26,000 square feet of outdoor space embellish The Westin Mission Hills Golf Resort & Spa sprawling desert escape with awe-inspiring views from every angle. Attendees dial into the day with sunrise yoga, The Westin Run Program and 10-minute power hikes that reward with a Greater Palm Springs panorama.
Clark Gable revealed with his high-spirited Hollywood cronies. Greta Garbo escaped the spotlight. The 45-acre La Quinta Resort & Club, A Waldorf Astoria Resort invites planners to experience both extremes within 45-acres of nirvana. Garbo's former La Casa hideaway flaunts nostalgia with 10,500-square-feet of function space, as gardens, courtyards, fire pits and plazas find conversation flowing as gently as the breeze.
Rambling along the foothills of the Santa Rosa Mountains, 560-room Renaissance Esmeralda, Indian Wells prompts delegates to replace boardrooms with board shorts and sink their toes into the pool's sandy beach for a clambake. The versatile 8,400-square-foot Rose Garden flips from breakout sessions and team building to concerts beneath the stars.
5. Off-the-Radar Venues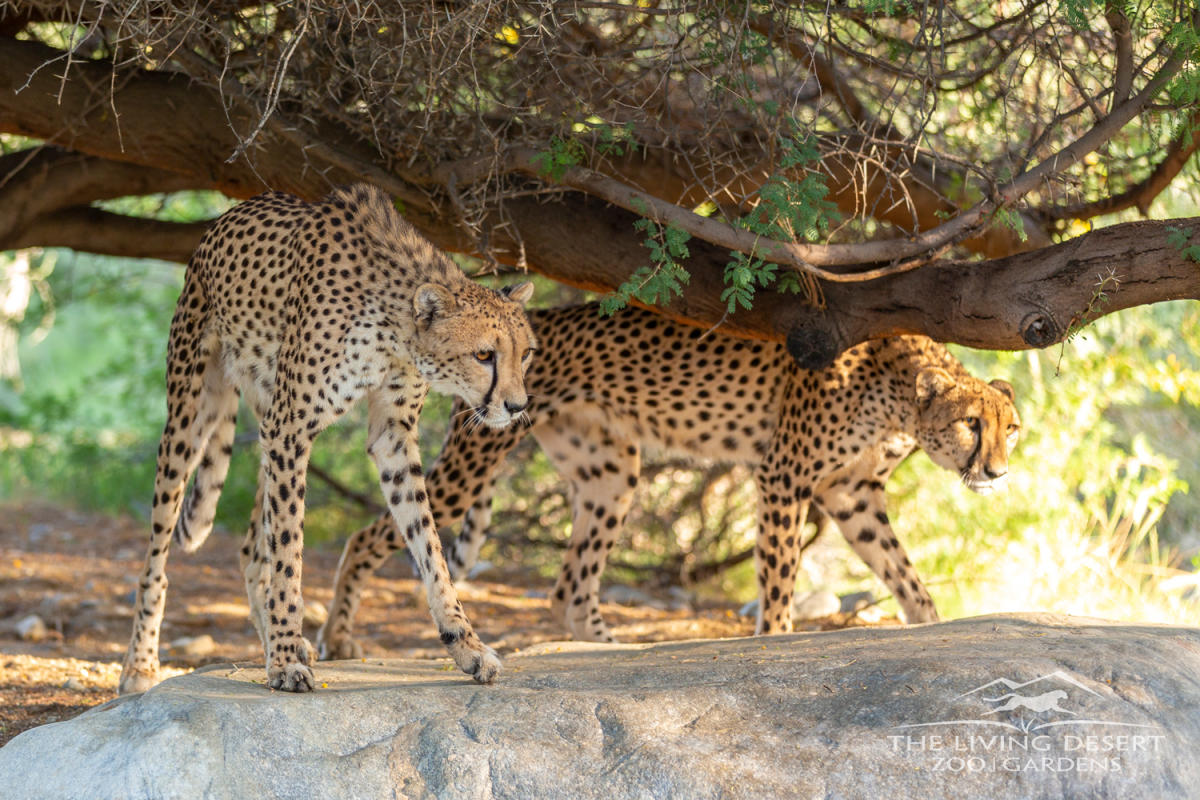 The only American zoo and botanical garden dedicated exclusively to sandy habitats across the globe, The Living Desert Zoo and Gardens welcomes attendees to ogle some 450 feathered, furry, shelled and scaled residents.
Sip Champagne while feeding long-limbed dwellers from the Giraffe Platform. Or wine and dine in the Village WaTuTu District Commissioner's House, where a panoramic glass wall peers into to the zoo's Amur Leopard habitat. Behind-the-Scenes tours, animal encounters and after-hours programs ramp up this walk on the wild side.
Touting one of the world's largest collections of flyable WWII aircraft, Palm Springs Air Museum has adopted a "ropes free" interactive approach for touching and hopping into vintage warbirds. Flights aboard a T-28 Trojan, P-51D Mustang, C-47 Skytrain and T-33 Shooting Star Jet provide a VIP touch.
Another aerial option that reduces Greater Palm Springs to miniature status within a mere 10 minutes, the Palm Springs Aerial Tramway engineering marvel has hauled more than 20 million along North America's steepest escarpment since debuting in 1963.
Modern 80-passenger rotating tramcars progress through 12 climate zones along a 2.5-mile Chino Canyon cliffside climb to the 8,516-foot-high Mountain Station. Depending on the season, Mount San Jacinto State Park lures active attendees to tackle 54 miles of trails through pristine wilderness via hiking, cross-country skiing or snowshoeing.
6. Raw Adventure

Greater Palm Springs' nine cities are flanked by dramatic landscapes sculpted from water, wind and seismic activity. Within this labyrinth of gnarled terrain and steep walled canyons lies the infamous San Andreas Fault Zone.
Off-road enthusiasts gravitate to Desert Adventures' Red Jeep Tours that merge joyriding to the Fault with trail hiking on private 800-acre Metate Ranch. Selfie-addicts achieve social media ecstasy while straddling North America and Pacific tectonic plates that continue to bump and grind. Linger through sunset as fiery hues give way to a star-studded indigo sky.
Adventure Hummer Tours joins Desert Adventures with jaunts to Joshua Tree National Park, while ATV Experience transports adrenaline junkies through the Orocopia Mountains and Mecca Hills.
7. Team Building with an Edge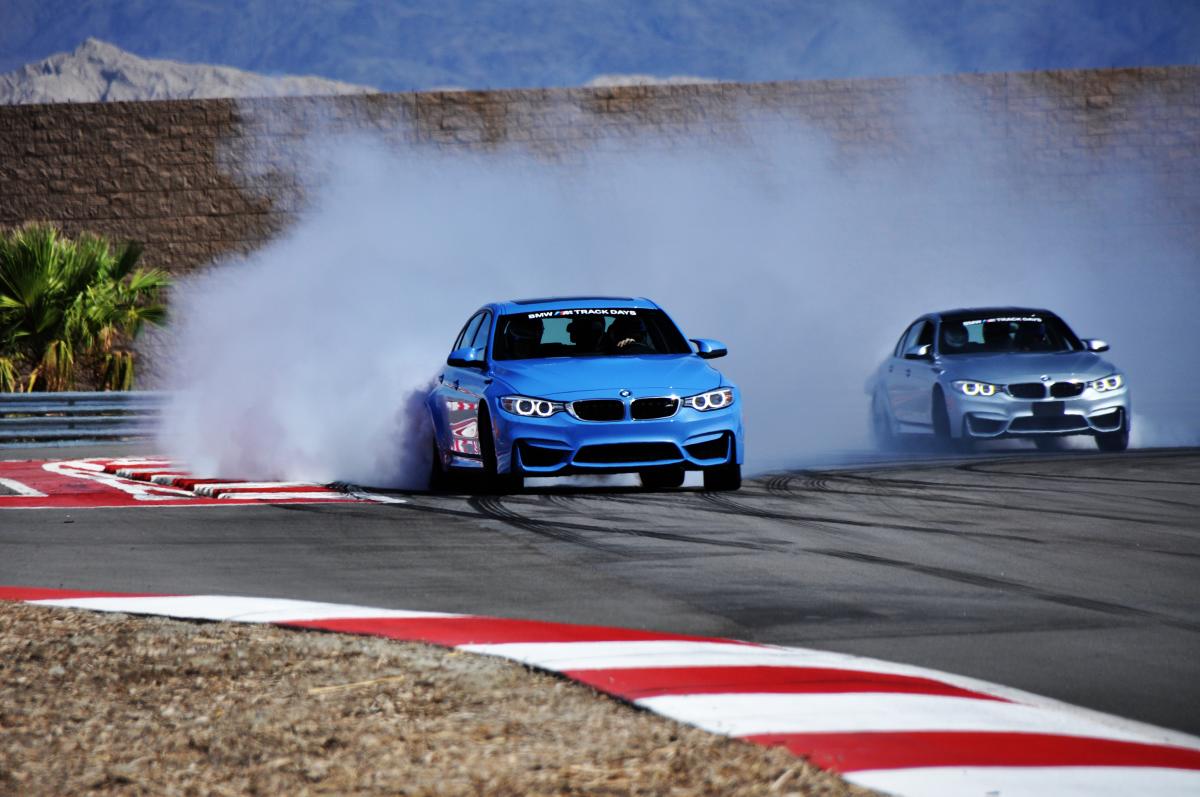 For high-octane thrills, BMW Performance Center West in Thermal fuels speed freaks with a skill-centric pedal to the metal mentality. Attendees finesse behind-the-wheel techniques during responsible driving classes, and then ride shotgun as pro racers blaze at 135 mph along Hot Laps' hairpin turns and speed-inducing straightaways.
Horsepower also rules with Golf Cart Polo at Indio's 200-acre Empire Polo Club. This twist on what is often referred to as the "Sport of Kings" finds skilled polo players driving golf carts as attendees swing their mallets to score goals.
8. Palm Springs Convention Center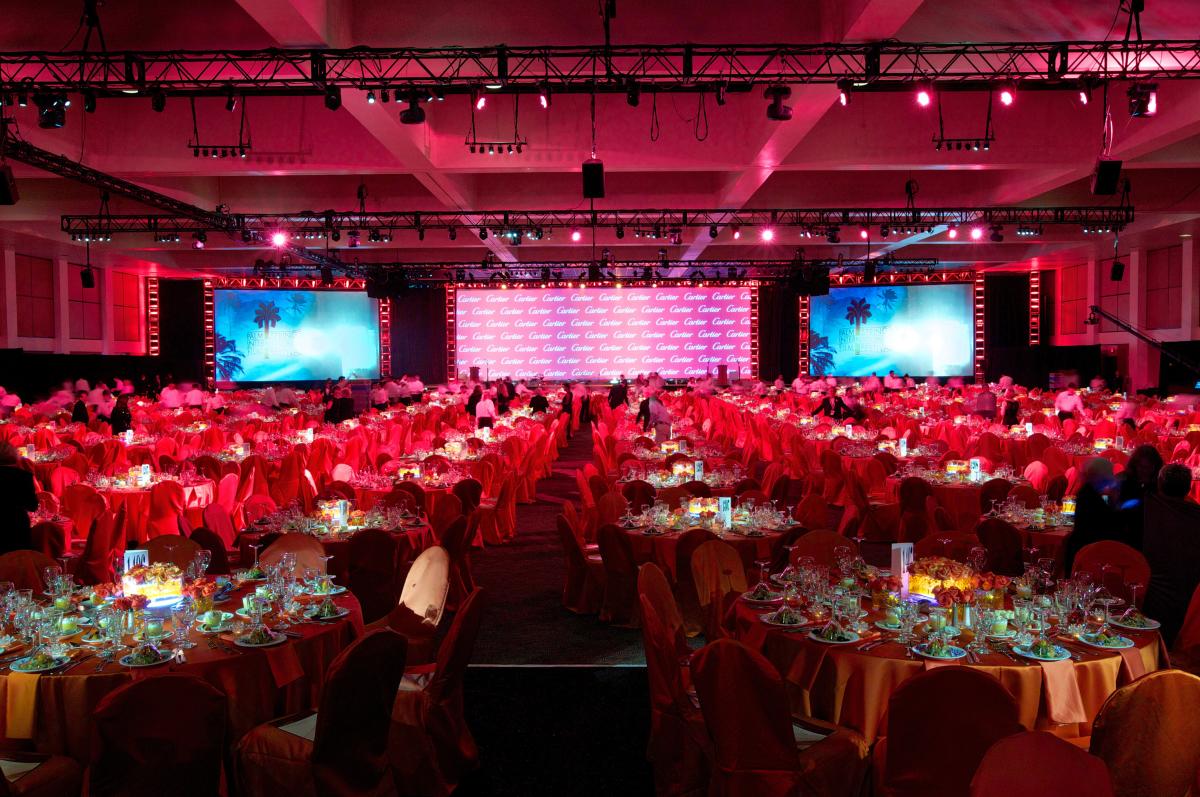 Planners often ponder, "Is it a hotel with a convention center or convention center with a hotel?" Merging elements that define the surrounding Sonoran Desert, the 261,000-square-foot Palm Springs Convention Center sizes up with 112,000-square-feet of event space, 15 meeting rooms, 20,000-square-foot ballroom, 18,000-square-foot lobby with panoramic mountain views and 20,000-square-foot Event Lawn.
Off a $14 million upgrade in 2018, the attached Renaissance Palm Springs Hotel chimes in with an additional 25,940-square-feet of function space playing out in 15 remodeled venues. Another dozen-plus "Palm Springs Convention Hotels" offer more than 2,000 guest rooms in close proximity to the Center.
9. Playing a Round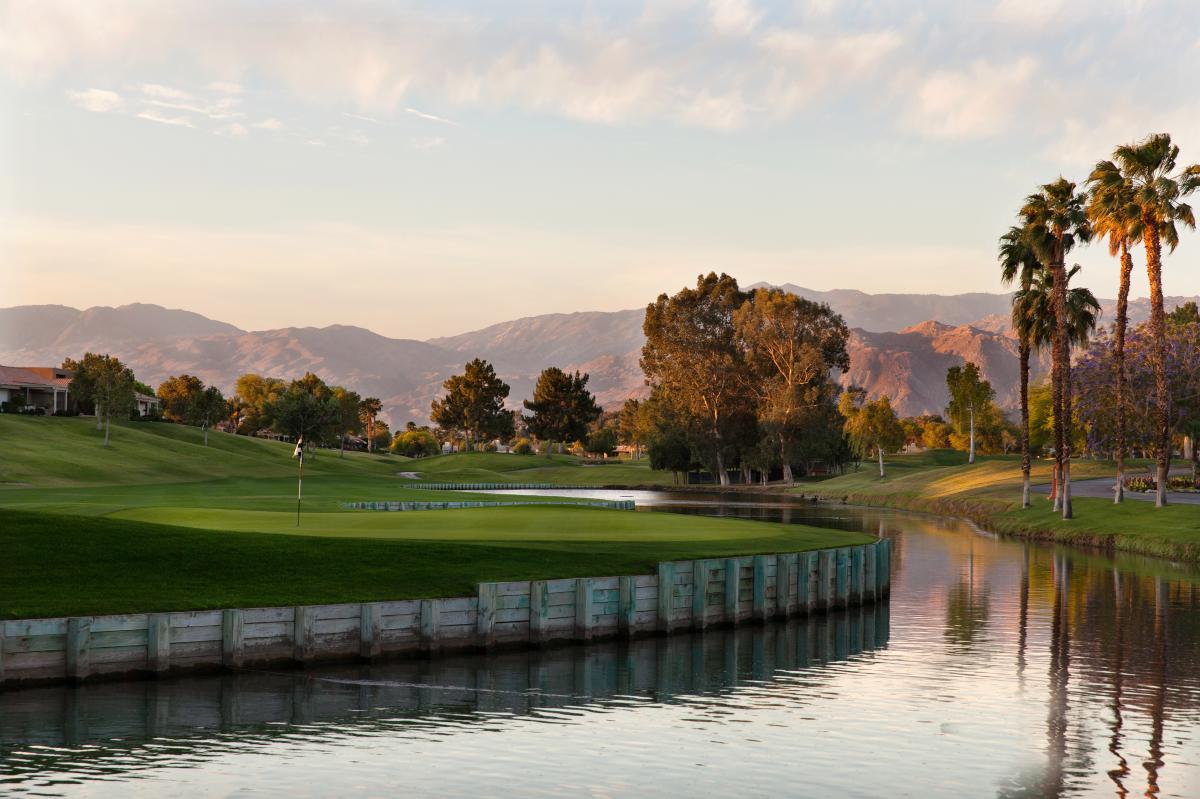 The numbers are as staggering as designs and scenic backdrops. Greater Palm Springs presents more than 100 top-flight golf courses, with several clustered within multi-course facilities.
La Quinta Resort & Club and PGA WEST is home to five championship beauties designed by Jack Nicklaus, Greg Norman and Pete Dye. The PGA WEST Golf Academy further fans the flames of diehards determined to elevate their game. Planners can also tap into these resources for team building and post-round functions.
Standing in Santa Rosa Mountains shadows, Indian Wells Golf Resort's Celebrity and Players courses have been dubbed as "Beauty and the Beast" for their respective scenery and difficulty. Ranked among the Golfweek Top 25 "Best Municipal Courses in the United States," the pair complements play with a state-of-the-art Teaching and Performance Center.
Other multi-course havens include The Westin Mission Hills Golf Resort & Spa in Rancho Mirage, Indian Canyons Golf Resort in Palm Springs, Desert Willow Golf Resort​ in Palm Desert and The Golf Club at Terra Lago in Indio.
10. Greater ROI through Timely Values
Whether targeting poolside cabana breakouts that break away from afternoon sessions or ending the day's program with craft cocktail team building, Greater Palm Springs' "Chill Deals" deliver exclusive savings across the board.
As summer approaches each year, our "Big Chill" scene showers with cool concepts that are also gentle on the budget. By sidestepping busier times, planners are privy to special deals and greater negotiation flexibility.
Room discounts aside, Sunday through Thursday "Midweek Value" offerings amp up the ROI as well. Softer weekday demand bolsters the availability of offsite event spaces, indulgent spa sessions, prime tee times and recreation accessibility.
It all sizes up to nine distinctive communities in one vibrant sun-drenched playground that beautifully balances chill and thrill.