Close your eyes. Then imagine your next meeting in a natural, inspirational setting enhanced with more than 300 days of sunshine, luxe spa resorts, 100-plus velvety golf courses, a beautifully curated arts and culture scene, off-the-charts dining and shopping from vintage to haute couture. Now open your eyes to the magic of meeting in Greater Palm Springs.
The only way to make this legendary destination more invigorating is to experience it with discounts that add conveniences and elevate ROI. Value-focused planners with flexibility need to look no further than our Midweek Meetings and Chill Deals promotions.
The Value of Meeting Midweek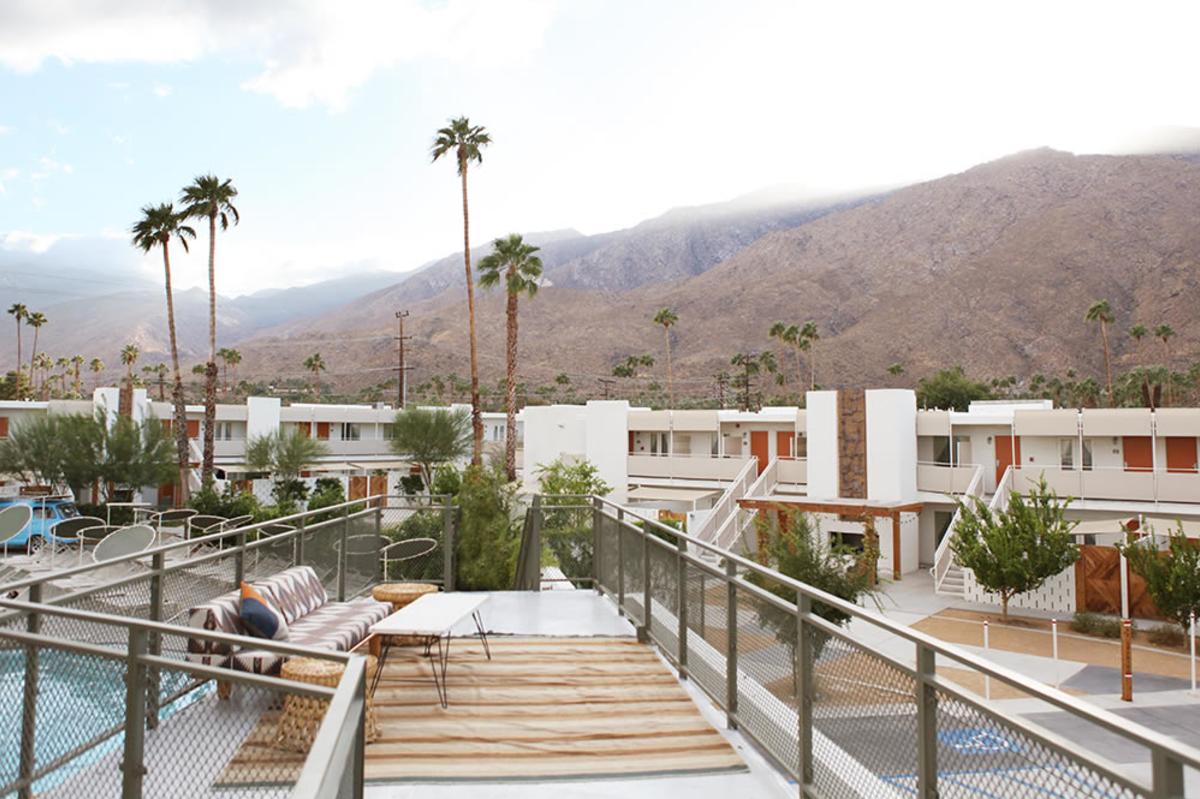 Have flexibility on your dates? Greater Palm Springs has you covered with special discounts on Sunday through Thursday soirees. "Certainly, Greater Palm Springs offers great value any time of the year because of our vast offerings," says Suzanne Aed, National Sales Manager, Visit Greater Palm Springs.
"But planners seeking a bigger budget break can do well with the Midweek Meetings promotion by tweaking their dates. Moving their meetings to midweek can offer substantial savings, as a majority of our hotels do well with leisure on the weekends."
Visit GPS' sales team assists in finding the right space at the right price. While individual hotel partners supply all rates and their offers vary seasonally, planners can save up to $100 per room, plus receive discounts on meeting space and catering.
"Midweek meetings not only save at the hotel, but area attractions and activities can have deep discounts as well," Aed says. "I have had plenty of clients consider this in order to make Greater Palm Springs fit within their budget."
Softer weekday demand bolsters attendee access to preferred tee times, high-demand activities and "prime time" spa treatments. Literally think outside the box by viewing a sea of iconic bright white blades as they generate clean energy on a wind farm tour or while ripping through rugged slot canyons in a guided Jeep excursion.
Especially during April's revered music festival frenzy, Midweek Meetings pay off in trumps for planners focused on balancing budgets with attendees' cravings for pre- and post-event stays.
"Meetings that can be held Monday through Thursday are a great value and allow hotels to fill that need period between our two large music festivals–Coachella and Stagecoach," says Aed. "Many convention groups will tie in post incentive trips for the festivals, meaning they will have their conference during the week and then have some stay on through the weekend."
The star-studded Coachella Valley Music & Arts Festival packs three days of music, food and art into two consecutive weekends at Indio's Empire Polo Club. Stagecoach rolls out at the same venue the following weekend.
The Thrill of the Chill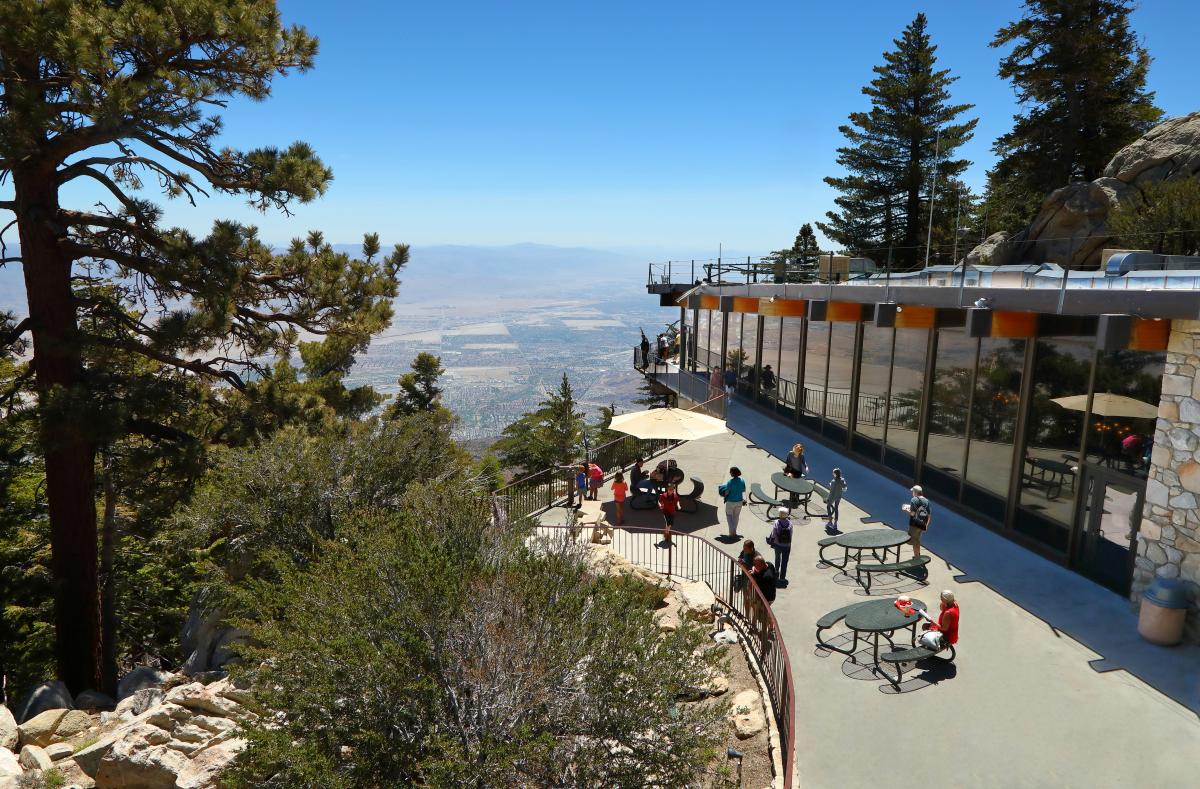 By nature, Greater Palm Springs knows how to chill. Our sun-worshipping lifestyle lends itself to relaxing by the pool, exploring palm groves and twisted canyons, and sipping perfectly crafted cocktails on a shaded patio.
When planners feel the heat to meet in the summer, there's no reason to sweat it. As the thermostat inches up, Greater Palm Springs' Chill Deals shower with cool concepts.
Summer Chill Deals break the ice with some of the hottest deals of the year while helping planners freeze out the crowd factor with creative concepts–whether it's a brainstorming session in pool cabanas or soirees hosted in former celebrity homes designed to bring the outside in.
"By planners getting creative with their event schedule, more and more are seeing that summer really can be a great opportunity to meet in an amazing destination and yet still find value," says Aed.
"Creating alternative meeting space outside the hotel–such as utilizing the Living Desert indoor meeting space, Palm Springs Aerial Tramway, Palm Springs Art Museum, etc.–has really made a difference in how meeting planners view us during the heat of the summer. It just takes a little creativity and seems to be something the attendees like."
In a true chill climate that's 30-40 degrees cooler than the Valley floor, Palm Springs Aerial Tramway extends summer hours for the 80-passenger rotating tramcars to 8,516-foot Mountain Station. Whether hiking along 54 miles of Alpine trails or sunset dining with views stretching to the Salton Sea, the summer heat seems a world away.
"I had a group recently do a tour of a local distillery and followed it by holding a session there in the tasting room," Aed says. "Then they wrapped it up with an actual tasting at the closing of their meeting. You just have to be creative!"
Thanks to Greater Palm Springs' rich agricultural bounty, "farm to table" nosh is typically the rule rather than the exception. Groups often graze on the innovative fare for less–and sometimes, even for free. Sumptuous dining deals range from complimentary appetizers or desserts with the purchase of an entrée to heavy discounts on prix-fixe menus.
Plugged into the latter are TRIO Restaurant, Eight4Nine Restaurant & Lounge, Fleming's Prime Steakhouse & Wine Bar at The River, Lulu California Bistro and Mastro's Steakhouse. Wine lovers toast 50 percent off featured wine at Riviera Palm Springs, and LG's Prime Steakhouse.
As a respite for mind, body and spirit, Greater Palm Springs is ready to arm planners with unparalleled options for gathering, escaping, regrouping, and springing into all the diversions that make our modern meetings oasis an ideal fit any time of the year. Midweek Meetings and Chill Deals promotions help our nine Coachella Valley communities deliver greater value for less.
Find out the top 10 reasons why Greater Palm Springs is the ultimate destination for groups. Welcome to your meetings oasis!