Partnership
Each year, we challenge ourselves to do more for our partners — to innovate and develop new strategies to support our community and our hospitality industry. In addition to the marketing and promotional opportunities we offer partners, in 2022 the Visit Greater Palm Springs board outlined a set of 2-year priorities addressing pressing issues for businesses and residents in our region, including workforce development, accessibility, sustainability, DEI, and higher education.
In 2022 we hired a Director of Sustainability and Community Engagement, Lauren Bruggemans, to help lead efforts around sustainability, workforce development, and DEI. She has helped expand and develop programs in these efforts and engaged new Partners, including College of the Desert's PaCE program, Caravanserai, Lift to Rise, One Future Coachella Valley, Kind Traveler, and Travel Unity.
---
Workforce Development
Our TEAM GPS program expanded beyond ambassador training to support these priorities, offering additional trainings and certifications to hospitality workers, including an Emerging Leaders certificate. An HR steering committee of resort, restaurant, and attraction HR directors, along with college, university, and county representatives was engaged to develop an internship and mentorship framework, give feedback on new training for employees, and help identify other areas for opportunity.
To support our workforce development efforts, we embarked on a local marketing campaign. Ads ran on digital and social media platforms as well as radio and billboard, connecting to our Careers in Hospitality Landing Page and Hospitality Education Landing Page, which offered information about our local culinary and hospitality training and degree programs.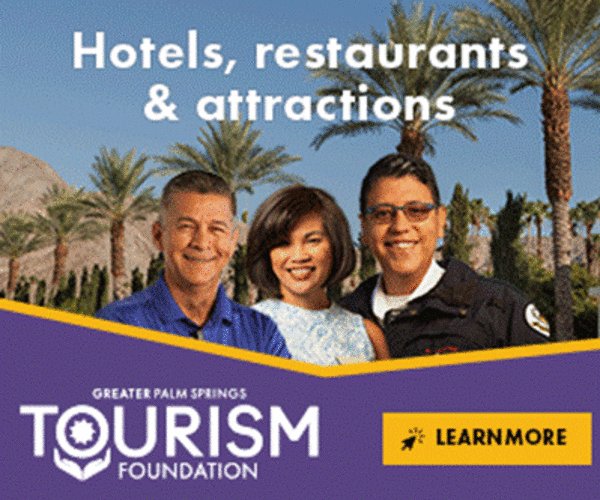 ---
Accessibility
Visit Greater Palm Springs became an Autism Certified Center in 2022, as the first step in our initiative to make Greater Palm Springs an Autism Certified Destination. Congratulations to The Living Desert Zoo and Gardens for earning their certification in 2022 as well. The Children's Discovery Museum of the Desert, JW Marriott Desert Springs Resort & Spa, and Rancho Mirage Library and Observatory all kicked off the certification process as well. Learn more about becoming autism certified on our partner landing page.
---
DEI
Visit Greater Palm Springs engaged Travel Unity, a nonprofit focused on increasing diversity in the world of travel through individual and community empowerment, to work with our staff, board of directors, and partners to support our efforts around diversity, equity, and inclusion (DEI). Travel Unity presented at our November 2022 board meeting and helped develop our internal DEI strategy. As a result, we added "Inclusion" as a core value of our office culture at Visit Greater Palm Springs.
To support our diverse and underrepresented tourism partners we added partner diversity information to partner accounts, which can be self-selected by partners. This information can be displayed on listings on our website and accessed by our digital marketing, communications, and sales teams to be included in specific content or media opportunities. 
---
Greater Palm Springs Restaurant Week 2022
As a way to support the local economy, grow visitation, and evolve Greater Palm Springs as a culinary destination, Visit Greater Palm Springs hosts Greater Palm Springs Restaurant Week. The event showcases a variety of eateries throughout our nine-city destination during a historically slower time period. Visit Greater Palm Springs works in partnership with sponsors, cities, and restaurants to promote this event through a fully integrated marketing approach that includes paid media, digital media, content strategies, social media, and PR initiatives.​
In 2022, Greater Palm Springs Restaurant Week occurred June 3-12 with 68 restaurants participating, inviting locals and visitors to partake in the event with a seasonally inspired call to action: Savor summer. New imagery highlighted both food and destination to showcase the uniqueness of dining with the beautiful mountain and palm tree backdrop of Greater Palm Springs.
View our 2022 Restaurant Week Recap.
---
Champions of Hospitality 2022
The first annual Champions of Hospitality Awards & Gala event was held at the Omni Rancho Las Palmas Resort & Spa on November 30, 2022, with over 600 travel industry professionals from across the Coachella Valley attending. Over $81,000 raised at the event went to support the Greater Palm Springs Tourism Foundation, which awarded $43,000 in scholarships in 2022, including to 17 college students from across the Coachella Valley and five senior students from Coachella Valley High School's Hospitality Academy.
Click here for information on 2022's scholarship recipients.
---
Partnership Events 2022
Monthly Meet & Sees and other networking and educational events gave partners an opportunity to experience new venues and network with our hospitality community. Thank you to our 2022 Meet & See hosts:
PGA West Golf Resort & Club
The Living Desert Zoo and Gardens
Cabot's Pueblo Museum
AsiaSF Palm Springs
The Ritz-Carlton, Rancho Mirage
PS Air Bar at Bouschet
Create Center for the Arts
Desert Glow at Renaissance Esmeralda Indian Wells Resort & Spa
The Westin Rancho Mirage Golf Resort & Spa
Omni Rancho Las Palmas Resort & Spa
2022 Greater Palm Springs Pride Parade
The Modernism Museum
Coachella Valley History Museum in Indio
Lulu California Bistro for the Visit Greater Palm Springs Holiday Party
Key 2022 Partnership Stats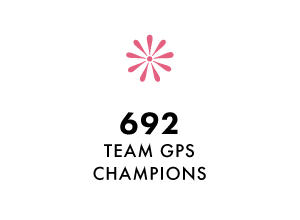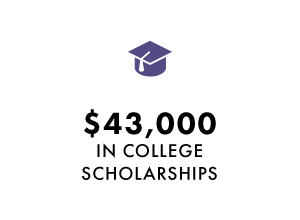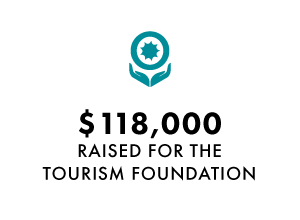 2022 Partnership Creative

Benefits of Tourism Campaign


   

Workforce Development Campaign





Benefits of Vacation Rentals Campaign



    
If you have any questions about Partnership, please contact:
Davis Meyer, Senior Director of Community Engagement
davis@visitgreaterps.com | 760.969.1360