RESEARCH
Because tourism is such a vital part of the local economy—it supported 1 in 5 jobs in the region in 2022—Visit Greater Palm Springs conducts ongoing research to not only support visitation to the destination through market research but also track the impact visitors have on the destination.
Below are the studies we completed in 2022.
This study was designed to provide Visit Greater Palm Springs with in-depth insights on Coachella Valley residents' current opinions regarding tourism in their communities.
---
Economic Impact of Short-Term Vacation Rentals in the Coachella Valley
Tourism Economics, a division of Oxford Economics, prepared this comprehensive analysis detailing the impacts arising in 2021 from short-term vacation rental visitor spending in Greater Palm Springs.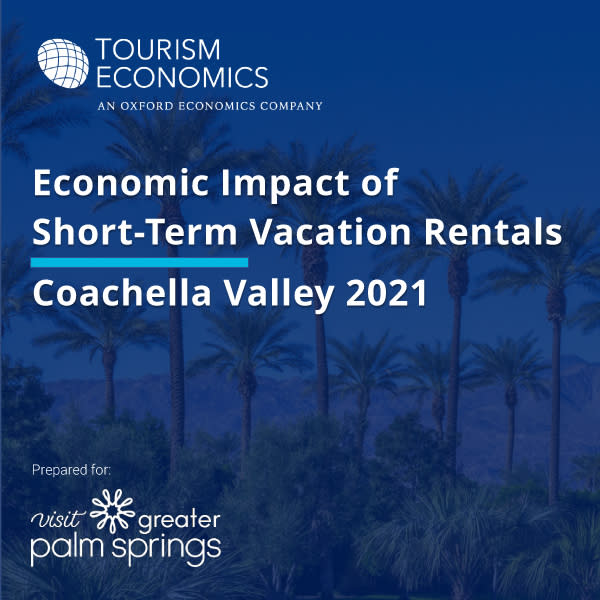 They also prepared a study for each of our Coachella Valley cities:
---
2021 Tourism Economic Impact Study in Greater Palm Springs
In an effort to quantify the economic significance of the tourism sector in Greater Palm Springs, Tourism Economics completed this comprehensive analysis detailing the far-reaching impacts arriving from 2021 visitor spending in Greater Palm Springs.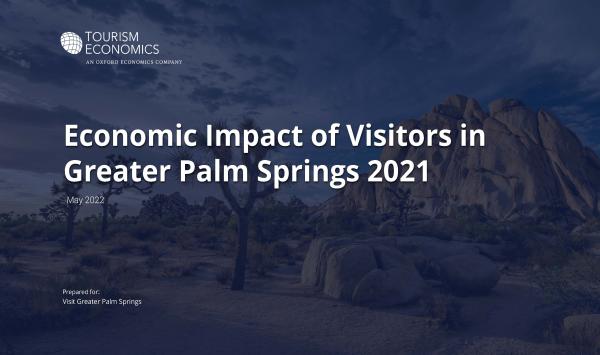 ---
Cannabis Economic Impact Study
Visit Greater Palm Springs commissioned Tourism Economics to conduct an economic impact analysis to quantify the impact the cannabis industry has on tourism in Greater Palm Springs, as well as each individual city.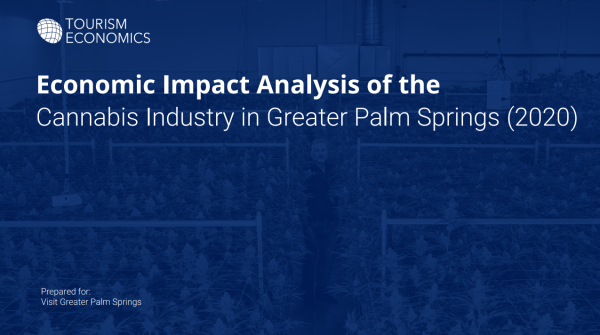 ---
Leisure & Hospitality Workforce Study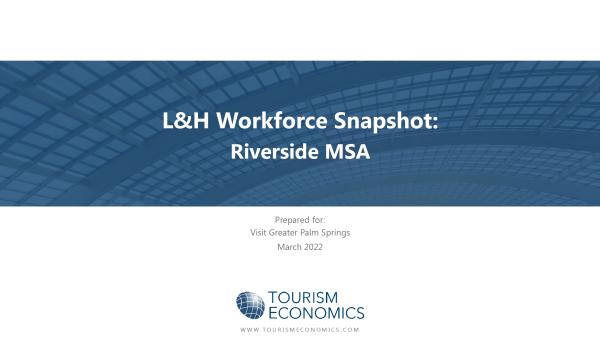 This Workforce Snapshot combines external data sources with Oxford Economics forecasts to clearly depict L&H employment trends, workforce demographic characteristics, and the employment outlook relative to other industries and locations. Insights gained articulate the overall trajectory of employment and highlight labor gaps that could arise.
---
Because Visit Greater Palm Springs is working to promote careers in hospitality and support training programs that will increase the number of qualified candidates interested in available hospitality positions locally, we collaborated with Tourism Economics to conduct an analysis of management positions in the hospitality industry of Greater Palm Springs.
---
Analysis of Policy Restrictions on Short Term Rentals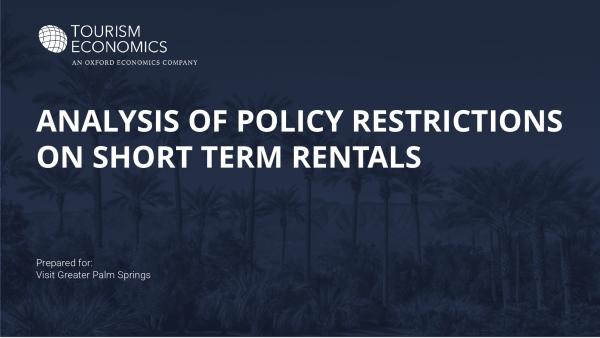 This study includes a composite of research to inform the potential ban and other restrictions on short-term rentals in Greater Palm Springs. 
---
For more information about VGPS research, please contact:
Rebecca Kirkpatrick, Analytics Manager
rebecca@visitgreaterps.com | 760.969.1325