"I've got a crush on the world." - Unknown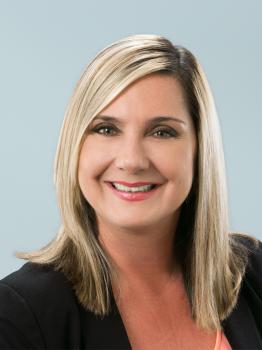 Robyn Gallegos Senior Tourism Development Manager
April 17, 2022: Sightseeing and shopping combined with great food is the perfect afternoon for me.  Our Southern California oasis is filled with vintage shops so unique, you will not find these items anywhere else.  Once inside and browsing, you will pick things up and be transported to your own childhood.
I went on a day trip from Yucca Valley to Joshua Tree, north on beautiful Highway 62, stopping at all vintage shops. It is a worthwhile experience and there are newer shops sprinkled in, which makes an even better shopping adventure. Pro-tip: You must stop at Windmill Market in Desert Hot Springs before heading up the 62 for a date shake or stop at Joshua Tree Coffee for a caffeine break.
Normally, it should not take longer than 4-5 hours to complete the journey. However, I have been told I look at everything and I do. When I observe the cracks or imperfections, carvings on a chair leg; it reminds me that everything has a story. I see a rotary telephone and wonder if children these days will even know how to use one. I can easily spend the day at all the shops and art stores. There is even a buddha garden, where you can sit and take in serenity. As you can see, there are many photo-ops on the way! It is a playground wherever you go!
FYI - La Copine is a thumbs up for lunch or early dinner after shopping!   
January 3, 2022: I am thrilled to introduce you to a new ramen spot in Palm Springs. I do not know how you feel but I enjoy soup - any season and for any reason, especially ramen. Torakichi Ramen is a small restaurant, charming with great service and the food was amazing! Simple and delicious. I ordered the Chicken Karaage, Ebi Fry, Spicy Tonkostu Ramen and enjoyed a refreshing beverage called the Strawberry Galaxy. If you enjoy ramen, this is a must visit.  Note: I did have an accomplice in eating all this food. 
December 29, 2021: Take a hike through Indian Canyons.  Some people do not realize there are many different trails to choose from. You can horseback ride (my favorite), walk, hike or hire a Jeep.  There is a seasonal 60-foot waterfall in the Tahquitz Canyon, rock art, ancient irrigation systems, native wildlife, and plants. In the spring, the wildflowers dance across the desert. Pictures are wonderful but definitely do not capture all the feels. Walking through the Canyons and thinking of who has walked before me, gives me a heartfelt moment to thank those and respect our history that surrounds this Southern California oasis. Depending on what time you go, you can feel like the only one there and it is just magical. It is where the Canyons whisper. Thank you, Aqua Caliente Band of Cahuilla Indians, for preserving such a beautiful place for all the enjoy! 
November 6, 2021: Dia De Los Muertos dinner at the Coachella Valley History Museum. A memorable evening of live music, tequila samples, a delicious dinner and more! The event is intended to celebrate the holiday "Dia De Los Muertos" or "Day of the Dead" which is a remembrance and celebration for loved ones who have passed away. The Coachella Valley History Museum honors this holiday and opens its doors to the local community. The museum itself had a few items that I could not pass on, so me and my mother-in-law got new earrings, a face mask, necklace and I, of course; had to bid on a piece of art! My painting of a Cachina has a new home! Last year I joined the "Run with Los Muertos" to celebrate my father and father in law.  It was amazing, so many vendors, art and the Alters were spectacular.  This year, I decided to take my best girlfriend out to celebrate with colleagues. An evening under the stars! It was perfecto!