Author's note: While most of these trails are considered moderate, accidents can happen and it is important to be prepared. From extreme heat to blizzard conditions, hiking at elevation in the desert has a unique set of challenges. Bring plenty of water, always let someone know where you're going, and consider carrying a satellite device, like a Garmin InReach.
If your goal is to get in better shape, why not take advantage of the seemingly endless network of trails in Greater Palm Springs? Whether you are training for big peaks this summer or looking for scenery while you work up a sweat, consider adding some of these more challenging hikes to your list this fall.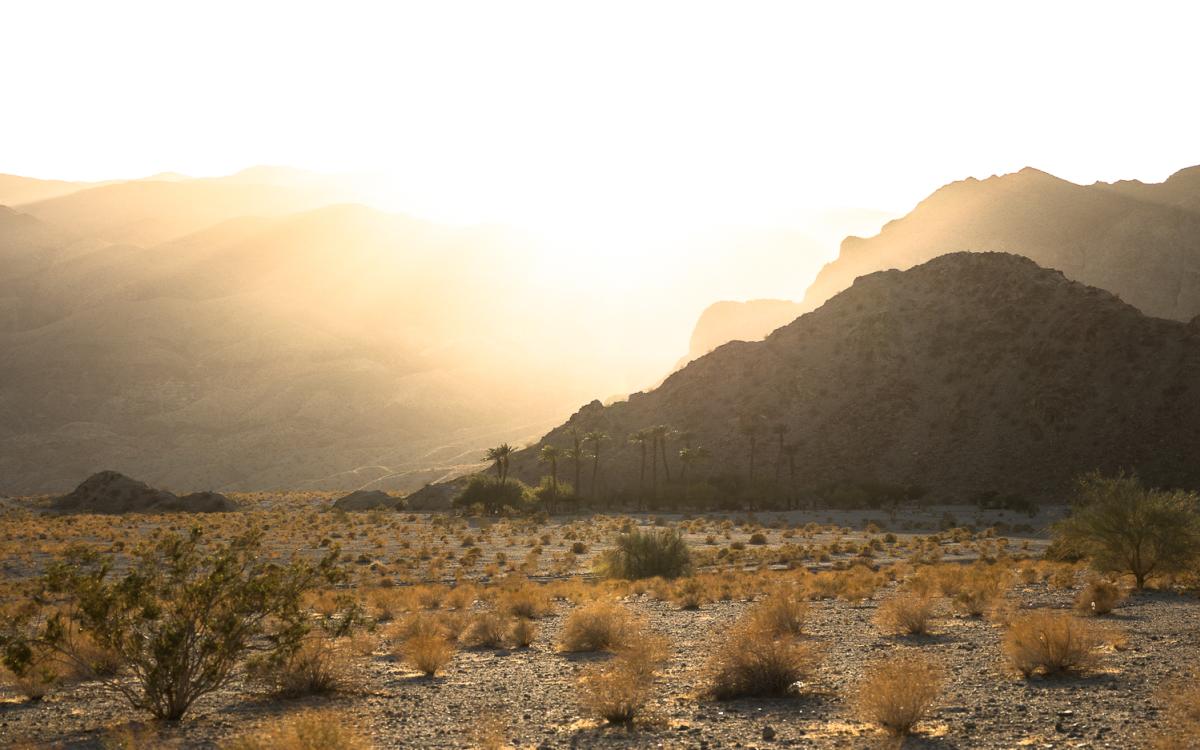 Stats: 8.3 miles out and back, ~2,300 feet of gain
Notes: Free parking at the trailhead lot, no dogs
After cruising through a flat, sandy wash for the first 30 minutes of this hike, the gain comes all at once around the two-mile mark. But the steep trek through Santa Rosa and San Jacinto Mountains National Monument is well worth it, and this is a prime spot for a mid-afternoon picnic. Start early and hike in during the week, and you'll likely have this oasis all to yourself.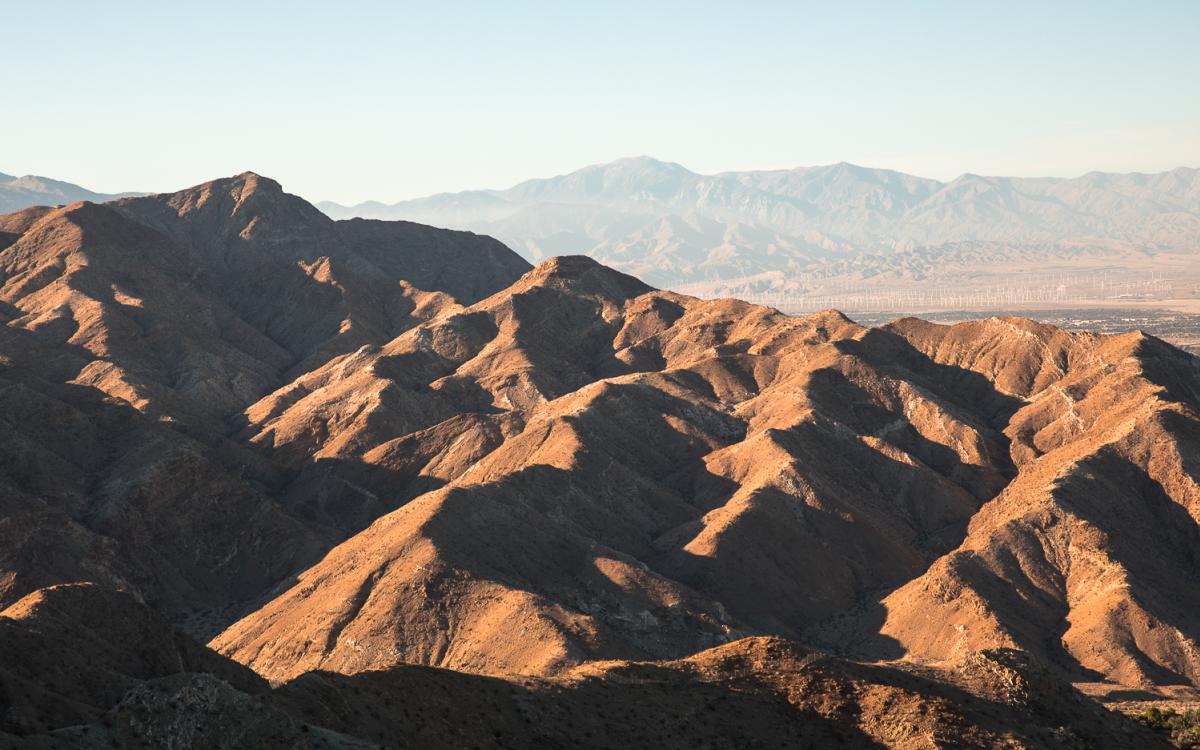 Stats: 3.9 mile loop, ~1,100 feet of gain
Notes: Free street parking is available, no dogs
A steady amount of gain in just under two miles rewards hikers with sweeping views of the foothills around Greater Palm Springs, which are stunning in the late afternoon light. The trail is wide and well-maintained, and the flat section at the top is a fantastic spot for a sundowner.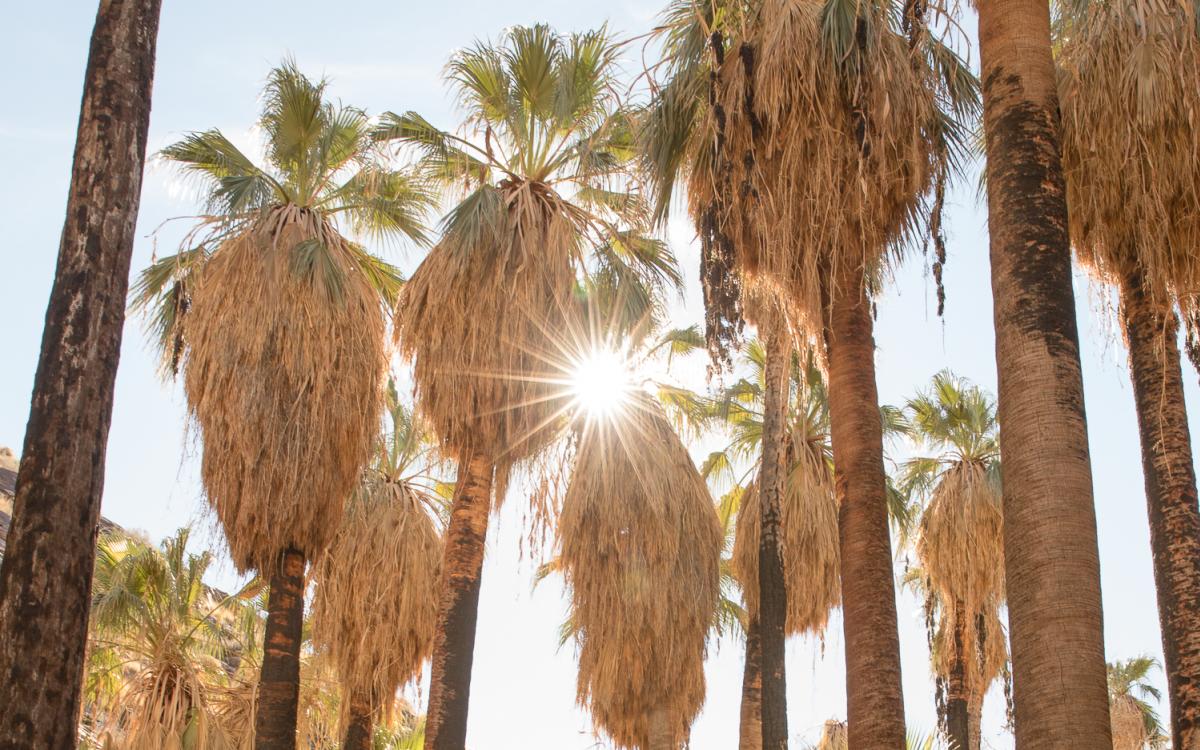 Stats: 6 miles out and back, ~1,000 feet of gain
Notes: Visitors must pay a $9 entrance fee at Indian Canyons, no dogs
From nature walks to trails with thousands of feet of gain, the Indian Canyons nature preserve is home to a wide range of spectacular hikes. If you are seeking something on the moderate end, the trail to the Stone Pools combines distance, some elevation gain, and plenty of natural wonders. While the pools are not always filled with water, walking straight into a desert oasis is well worth the trek.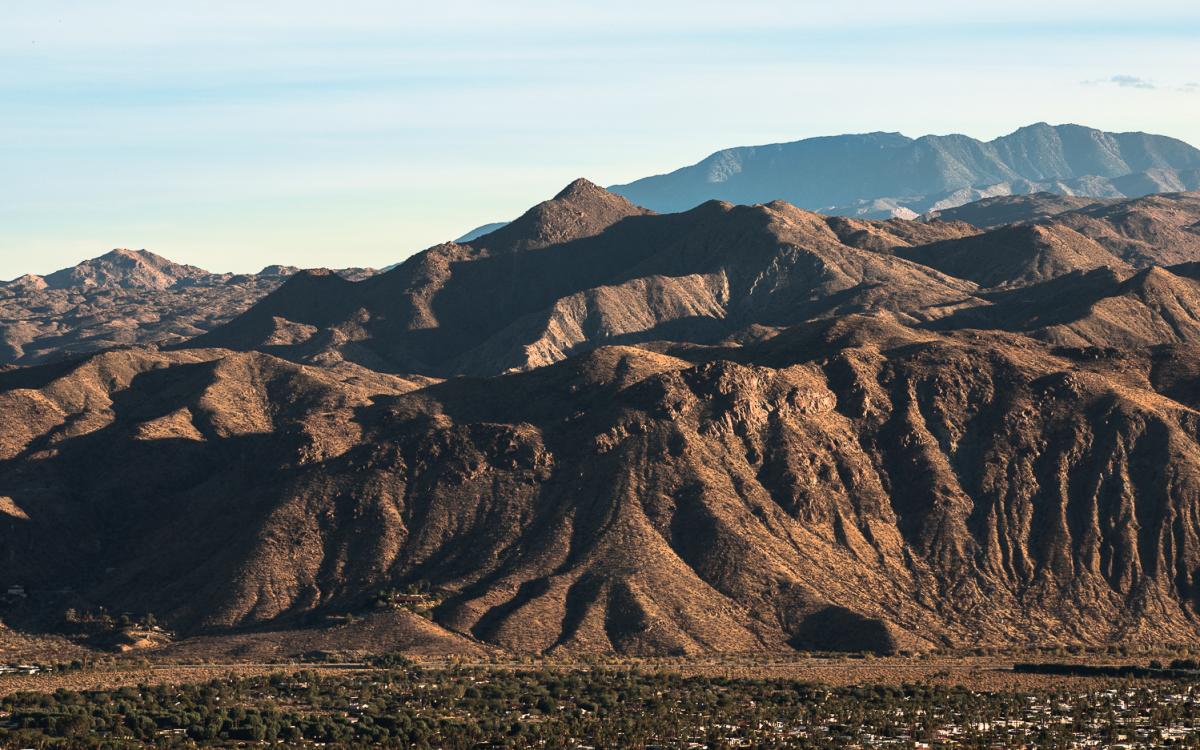 Stats: 2 miles out and back, ~850 feet of gain
Notes: Free street parking is available, no dogs
If you are tight on time and after a heart-pumping workout, this hike gives you the most bang for your buck. In just .8 miles you climb nearly 900 feet along the Skyline Trail, at which point you can grab a seat at one of several picnic tables overlooking Greater Palm Springs. The Skyline Trail continues on to San Jacinto Peak (and it intersects the North Lykken Trail), so extending your time in the foothills is also an option.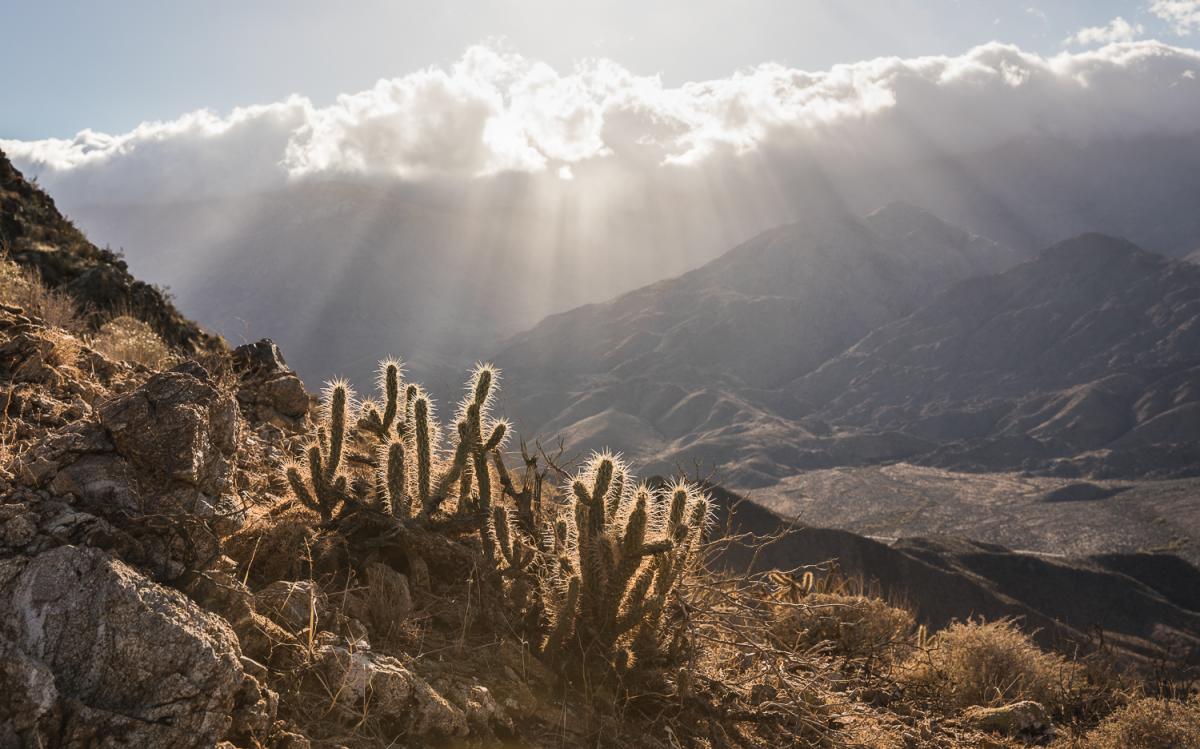 Stats: 8 mile loop, ~2,400 feet of gain (or 7 miles out and back, ~2000 feet of gain)
Notes: Free street parking, no dogs
Both routes will give you a great workout (the Clara Burgess trail is the easier option), and this is hands down one of my favorite hikes in Greater Palm Springs. Not only do you quickly escape the city and venture deep within the foothills, but the abundance of desert flora next to the trail is a real treat.
Ryan Mountain (Joshua Tree National Park)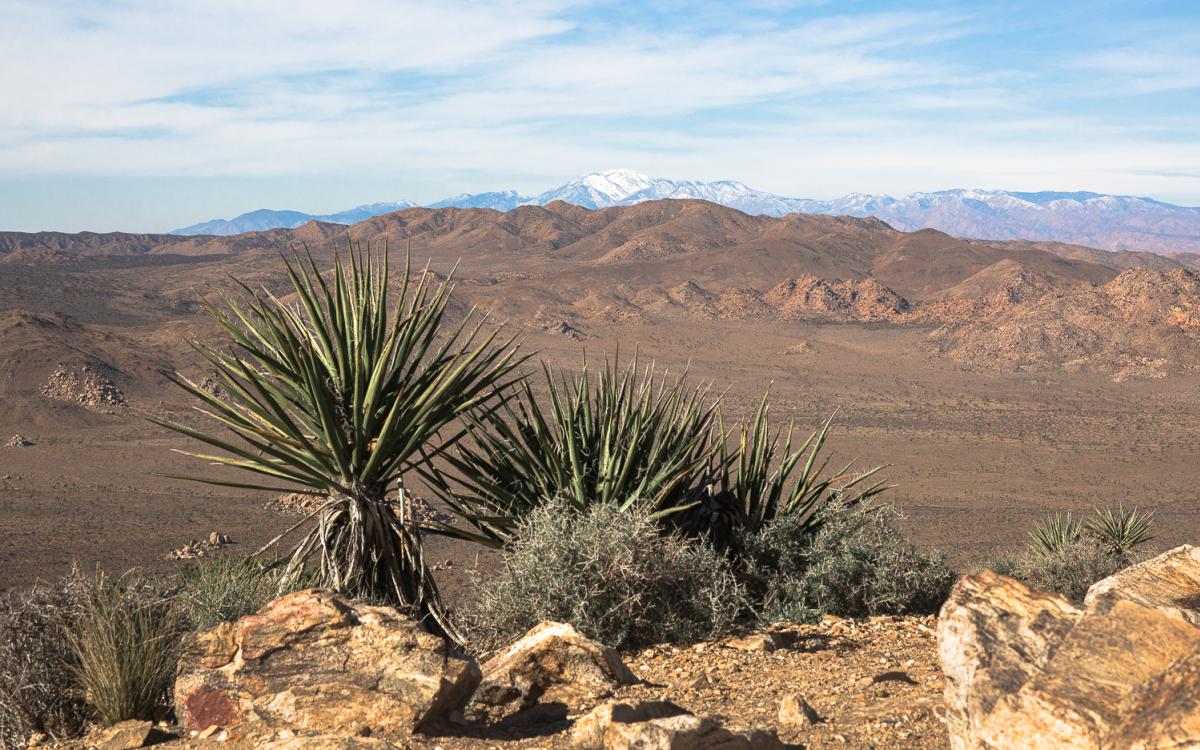 Stats: 3 miles out and back, ~1,050 feet of gain
Notes: Entry fee or annual pass required for Joshua Tree National Park, no dogs
This well-maintained trail offers the perfect amount of gradual gain, along with a panoramic view from the top of Ryan Mountain, which tops out at 5,457 feet. The towering rock formations on the valley floor look like anthills from this perspective, and from prickly pear to Joshua Trees, there is plenty of desert plant life to pique your interest.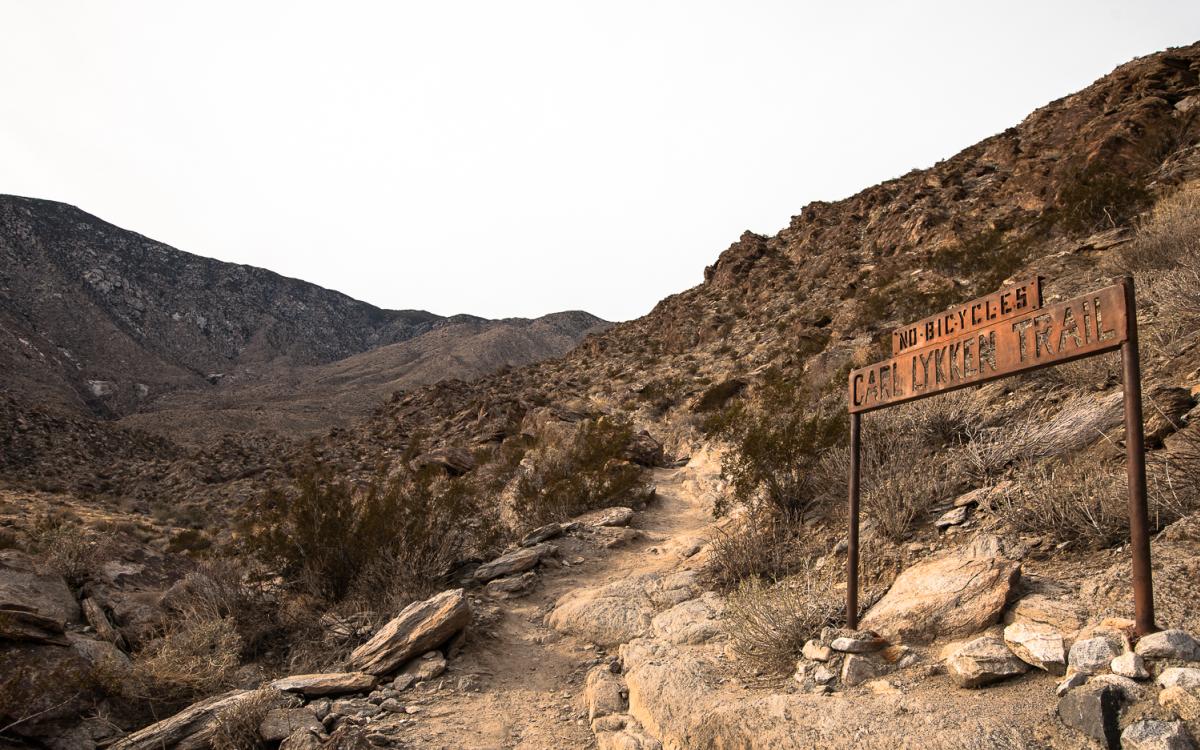 Stats: 8.8 miles out and back, ~2,250 feet of gain
Notes: Free street parking is available
This out and back route takes you over the highest point twice, so you're doubling up on gain over the course of eight miles. Thanks to the elevation profile, this isn't the most popular trail in town, but it's a great way to work out those muscles.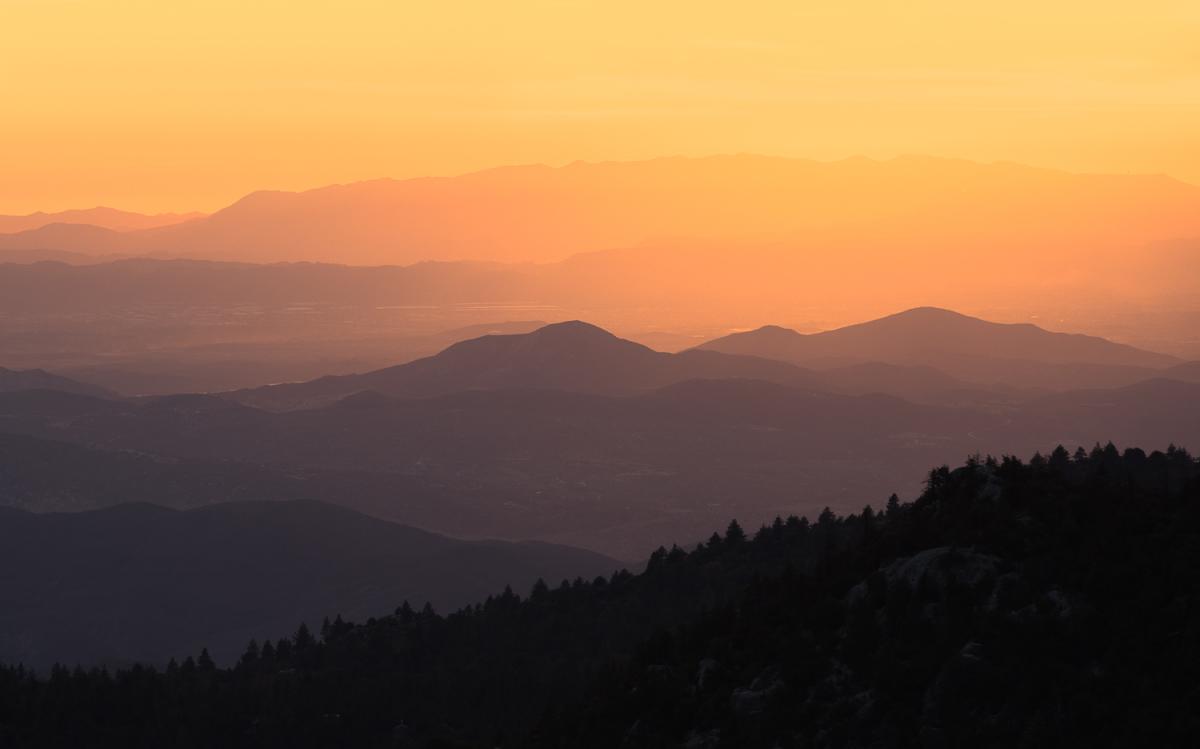 Stats: 6.9 miles out and back, ~1,840 feet of gain
Notes: A National Forest Adventure pass is required to park at the trailhead (for more info, including locations where you can purchase a pass, please visit the U.S. Forest service website). Dogs are allowed.
Idyllwild is less than an hour's drive from Greater Palm Springs, and with pine trees, cozy restaurants, and rustic cabins, it's the perfect escape from the desert. These mountains can accumulate quite a bit of snow, so this adventure is especially magical during the winter months. Much like the network of trails on the other side of Highway 74, there are plenty of alternate routes here as well.
Art Smith Trail (Palm Desert)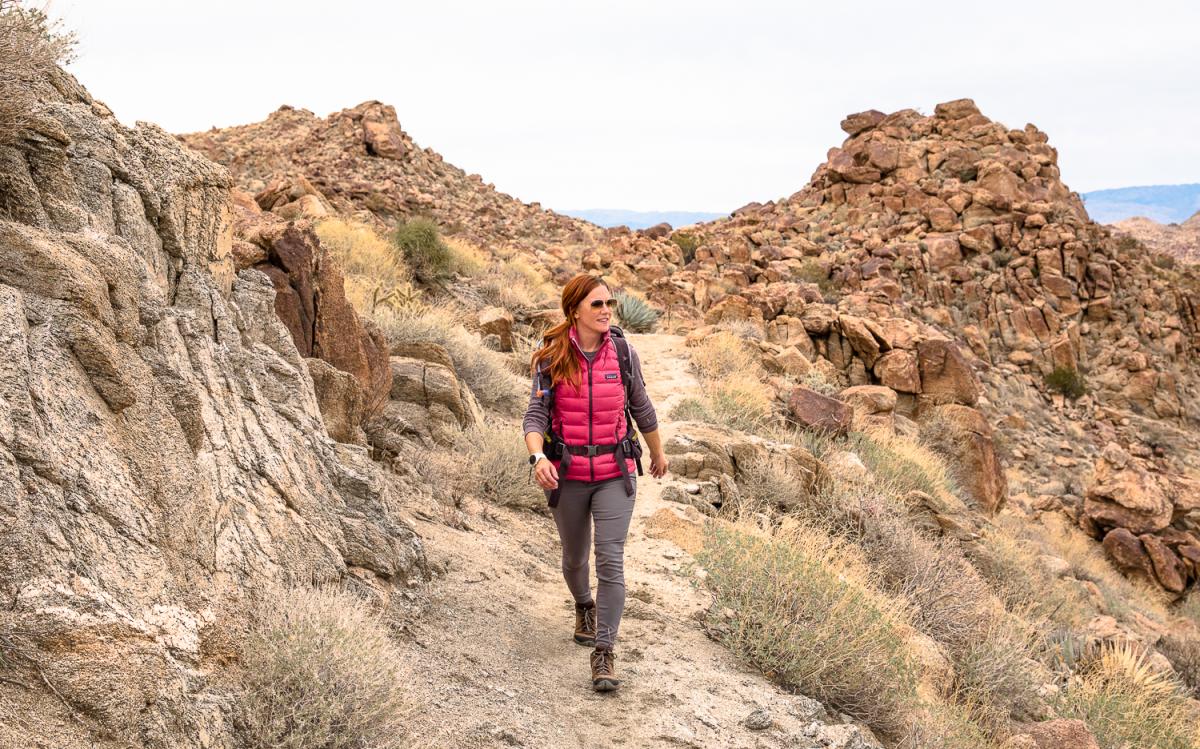 Stats: 16.7 miles out and back, ~2,000 feet of gain
Notes: Free lot/street parking, no dogs
The Art Smith Trail is well maintained with gradual gain, and after just one mile, the sights and sounds of the city seem to disappear. By mile three, a cluster of palm trees pops up out of nowhere, and the trail is surrounded by otherworldly rock formations. There is varying information online about the length of this trail, but most hikers opt to turn around after topping out at 2,500 feet, which is just after the 5-mile mark.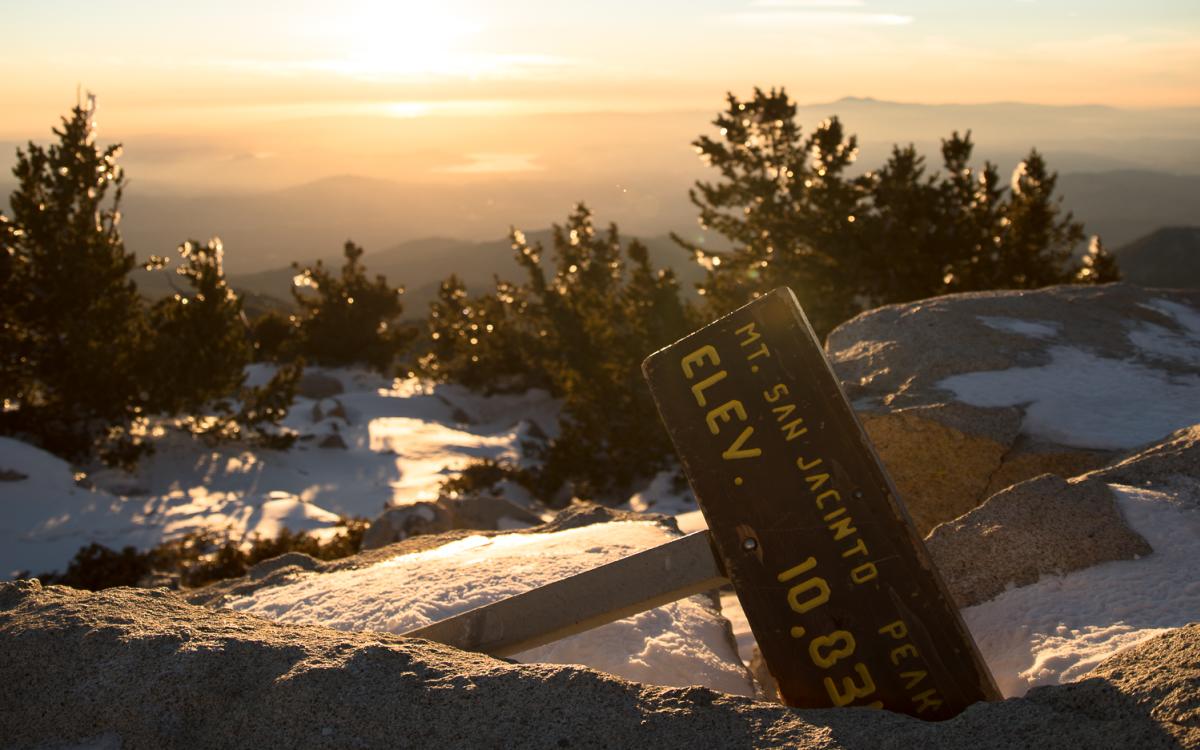 Stats: 10.5 miles out and back, ~2,600 feet of gain
Notes: $10 for parking, $28.95 for a tram ticket and visitors must obtain a free, self-issued wilderness permit at the Long Valley Ranger Station. Dogs are not allowed.
There are several ways to stand atop the 10,834-foot summit of San Jacinto Peak, and while this is the shortest route with the least gain, it is not a walk in the park. Rather than coming up the grueling Skyline Trail (aka Cactus to Clouds) or trekking in from Idyllwild, hikers can take the Palm Springs Aerial Tramway and start this hike around 8,500 feet. The 10.5-mile trail is well maintained, and it's generally very accessible during the winter months as well. Even after a fresh dumping of snow, microspikes and hiking poles are the only pieces of gear you need to climb this mountain.
If you're looking for more fun outdoor activities, find inspiration for outdoor adventures here.