Food Festivals
Greater Palm Springs is a culinary oasis and has a variety of food festivals throughout the year that will captivate any food lover. Here's a round-up of all the food festivals in Greater Palm Springs you won't want to miss!
(Header Image Courtesy of Avant Studios) 
INDIO CA BBQ FESTIVAL
November 18, 2023 | INDIO
Head over to the City of Indio for the 6th Annual Indio California BBQ State Championship and Festival. This BBQ competition draws pit masters from across the nation to compete for a big money prize as the reward for the best plate. As part of the festivities, BBQ competitors will be offering their championship-style delights for sale to the public. Come out and sample some of the best contest-quality BBQ in the nation. This year's event will include live entertainment, craft beer garden, a kids' zone, a horseshoe tournament, and more. Admission to this event is free.
HOT AIR BALLOON FESTIVAL & FOOD TRUCK FIESTA
November 17-19, 2023 | CATHEDRAL CITY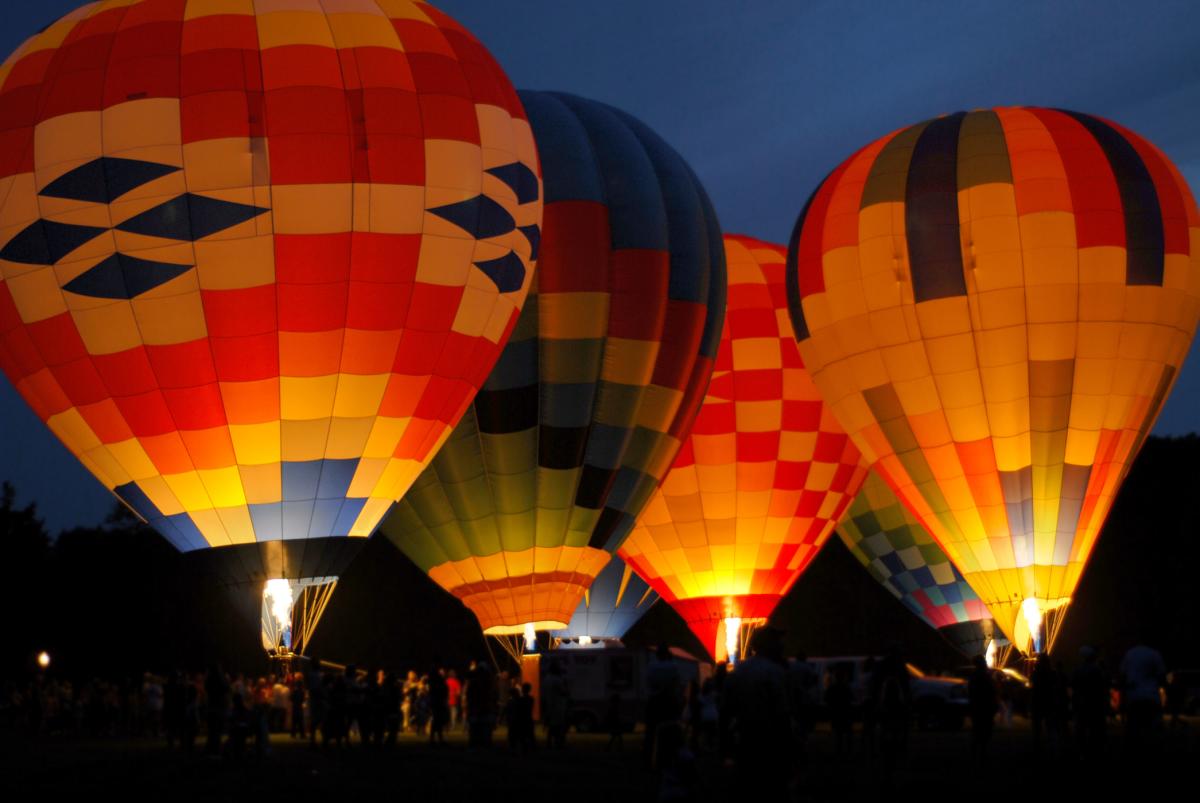 Experience a weekend of excitement at the Hot Air Balloon Festival and Food Truck Fiesta, where you will find the best food trucks in Southern California, beer and wine gardens and the sky filled with hot air balloons. Take your family for fun activities, enjoy live music and take a look at the art show – you can even ride in a hot air balloon! 
December 1-3, 2023 | INDIO
Indio's International Tamale Festival is the place to be on December 3 & 4 as they feature more than 260 vendors, multiple entertainment stages, Mexican music, dancing, arts, a carnival, 5k and 10k runs and a holiday parade. The atmosphere is lively and loaded with excitement! Enjoy delicious tamales and other amazing food options! 
Palm Springs Passion 4 Pinot Noir FESTIVAL 
2024 TBA | RANCHO MIRAGE
The 3rd Annual Palm Springs Pinot Noir Festival in Greater Palm Springs features 75 of the top winery owners and winemakers at the beautiful Westing Rancho Mirage Golf Resort & Spa. 
TASTE OF JALISCO FESTIVAL 
2024 TBA   | CATHEDRAL CITY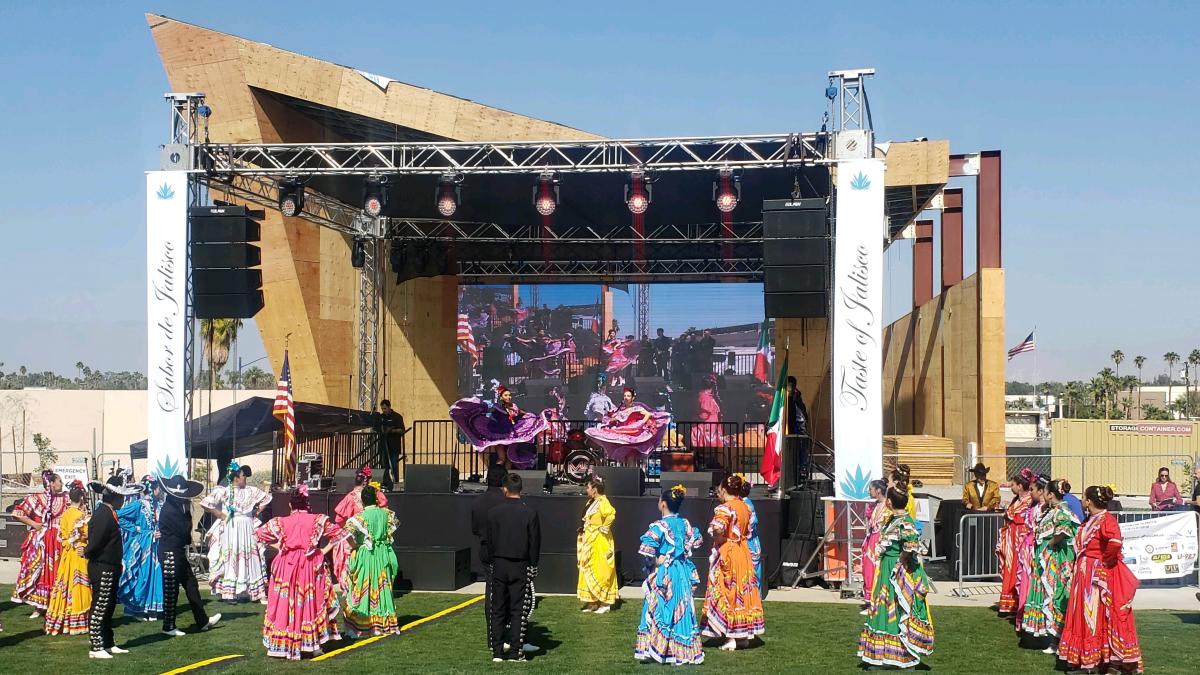 Taking place on the Festival Lawn, Taste of Jalisco Festival is a celebration of Cathedral City's sister city Tequila, Jalisco Mexico. Enjoy amazing food vendors, live music, dancers and entertainers.
2024 TBA  | INDIO
The Riverside County Fair & National Date Festival is located in Indio, California; an oasis situated in Greater Palm Springs. The annual Fair started as a festival to celebrate the end of the annual date harvest in the desert region; the major commercial date-producing area in the western hemisphere.
Palm Desert Greek Festival
2024 TBA | PALM DESERT
Greek cooking offers an incredibly rich and diverse array of foods and beverages that are the culmination of thousands of years of living, cooking, and eating. While each Greek meal is fresh and inviting, it is also a trip back through Greece's history. The Palm Desert Greek Festival is a community celebration of wonderful homemade Greek food and pastries created from generational, family recipes
Citi Taste of Tennis
2024 TBA | Indian Wells
The Citi Taste of Tennis event is a must-attend experience for any foodie and tennis enthusiast. Hosted annually, this event brings together the worlds of food, sport, and entertainment for a unique and unforgettable evening. Guests can enjoy delicious bites from top restaurants while mingling with some of the world's best tennis players. The event also features a variety of interactive experiences, such as cooking demos and live music, making it an all-around fun and engaging event for everyone. With Citi as the title sponsor, you can expect nothing but the best at the Citi Taste of Tennis event. Don't miss out on this one-of-a-kind culinary and tennis experience.
Taste of Indio
2024 TBA | Indio
Taste of Indio is a food festival that celebrates the vibrant culinary scene. The festival showcases the best food and drink offerings from the area's top restaurants, wineries, and breweries. Guests can indulge in a variety of cuisines, from classic American dishes to international flavors. The event also features live music, interactive activities, and other entertainment, making it a fun and engaging experience for all ages. Whether you're a foodie or simply looking for a fun day out, Taste of Indio is the perfect way to discover and savor the flavors of this unique California city. Don't miss this exciting event!
PALM DESERT FOOD & WINE FESTIVAL Presented by Agua Caliente Casinos
2024 TBA | PALM DESERT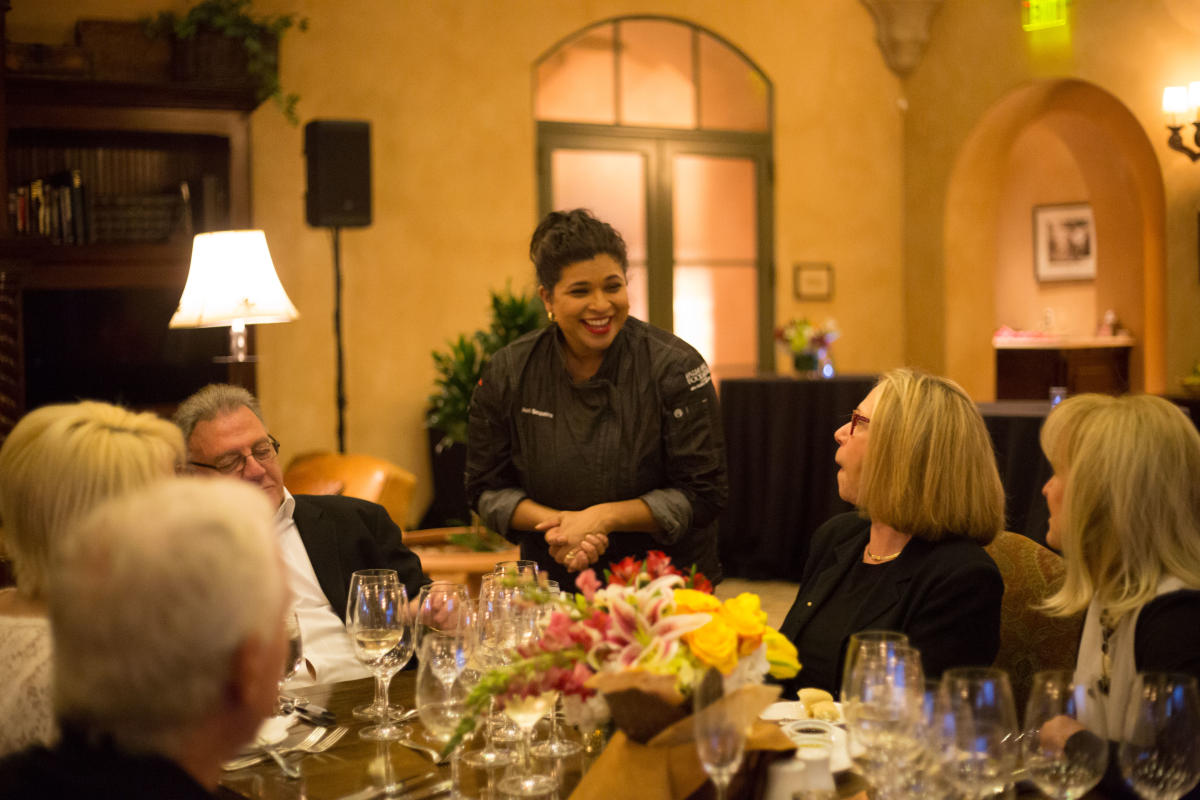 The Gardens on El Paseo will turn into a food and wine wonderland. With over 40 local restaurants, sizzling food demos with chefs like the Emmy Award winner Carla Hall, 60 premium and sparkling wines, and distinctive dinner experiences, Palm Desert Food & Wine Festival is one of the most luxurious food festivals in Greater Palm Springs.
DINING OUT FOR LIFE
2024 TBA | PALM SPRINGS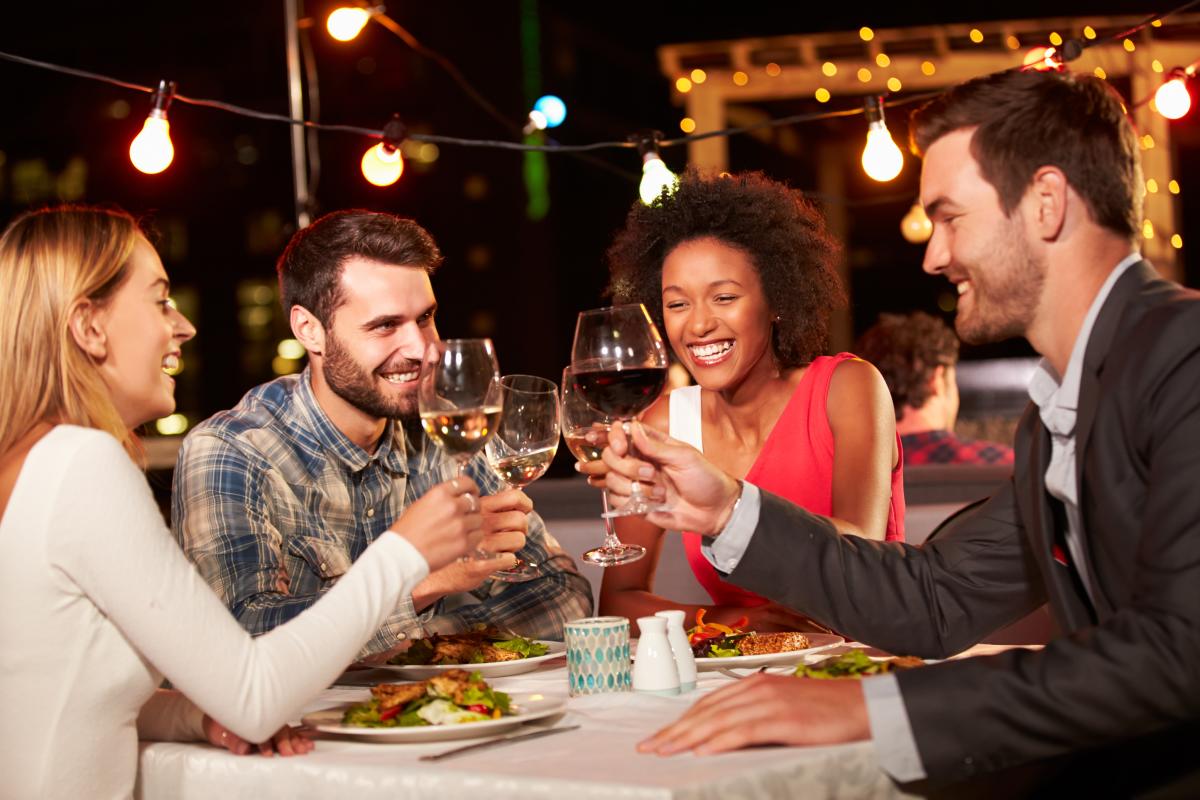 The annual Dining Out for Life food festival is powered by the drive to give back and help those affected by HIV/AIDS. Restaurants across Greater Palm Springs will team up to donate a percentage of their sales towards ending HIV. Participating locations span through a diverse variety of dishes from the mouthwatering items to frozen delights. In past years, Greater Palm Springs has gathered more funds during this event than major cities like Los Angeles and San Francisco. 
GREATER PALM SPRINGS RESTAURANT WEEK
2024 TBA | Greater Palm Springs
Supporting local businesses means so much, and Greater Palm Springs Restaurant Week is the perfect opportunity to savor the start of summer — every poolside bite, every chilled cocktail, every sunset dinner with a view — while showing the restaurant community some love. This annual event returns offering residents and visitors 10 days of exquisite dining experiences throughout our nine-city foodie oasis. 
Highlights. Greater Palm Springs