GREATER PALM SPRINGS PRIDE 
November 3-5, 2023
The 2023 edition of Greater Palm Springs Pride marks the festival's 37th anniversary as a free festival bringing a diverse community together. Known for celebrating strength, equality, and self-determination of the LGBTQ+ community, Greater Palm Springs Pride celebrates with a parade, festival, and a vendor marketplace. For a full schedule, visit the event's website here. 
Nov 3 - Festival 6 p.m. - 11:30 p.m. 
Nov 4 - Festival 11 a.m. - 9:00 p.m. 
Nov 4 - Festival 11 a.m. - 6 p.m. 
Nov 5 - Parade 10 a.m. 
Take a look below at some additional LGBTQ+ activities to discover in Greater Palm Springs.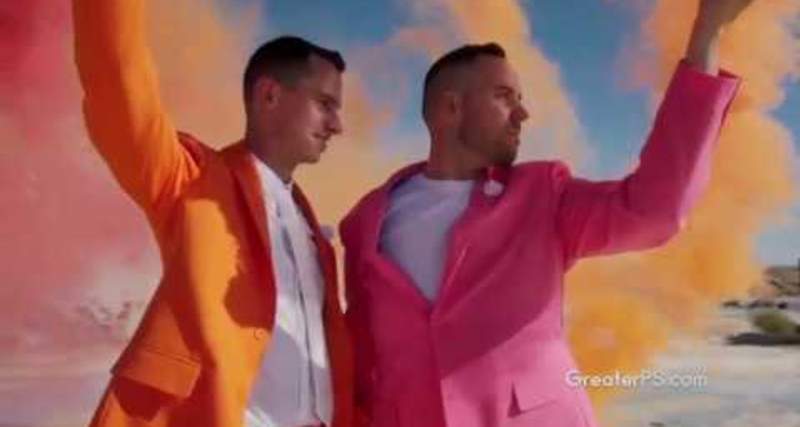 Ryan Massel and Rob Gairns share their vows and passion in their favorite destination, Palm Springs. Love is greater for Canadian Mr. Fabulous.