Sunnylands
Presidents, celebrities, and even royalty have entered through the front doors of Sunnylands in Rancho Mirage. The 29,000-square foot estate, built in 1966 by U.S. Ambassador Walter Annenberg and his wife, Leonore, has hosted the likes of Frank Sinatra, Nancy and Ronald Reagan, and Queen Elizabeth II and is still considered a neutral meeting place for diplomats and world leaders today.
Great Lawn

Nothing combines history, architecture and the outdoors quite like Sunnylands. Visitors can step inside this modernist time capsule and marvel at the inspiring midcentury modern design, serene garden spaces and breathtaking views. When not in use, the estate welcomes visitors by guided tours only, while the Center & Gardens is open to the public at no cost. 
Featuring free and family-friendly activities, including yoga on the Great Lawn and outdoor movie screenings, occur throughout the year—be sure to check their Schedule of Upcoming Events to see what's happening soon. And thanks to Sunnylands' central location in the valley, it's just a short drive from many Greater Palm Springs hotels and restaurants for when you're ready to travel back to the present. 
House Tour

Take a house tour of this historic property and learn about the influences behind the building's stunning architecture and interior design, from the pink pyramid-shaped roof and Mexican lava stone walls to color-themed guest rooms where even the bedside bowl of jellybeans match.
Birding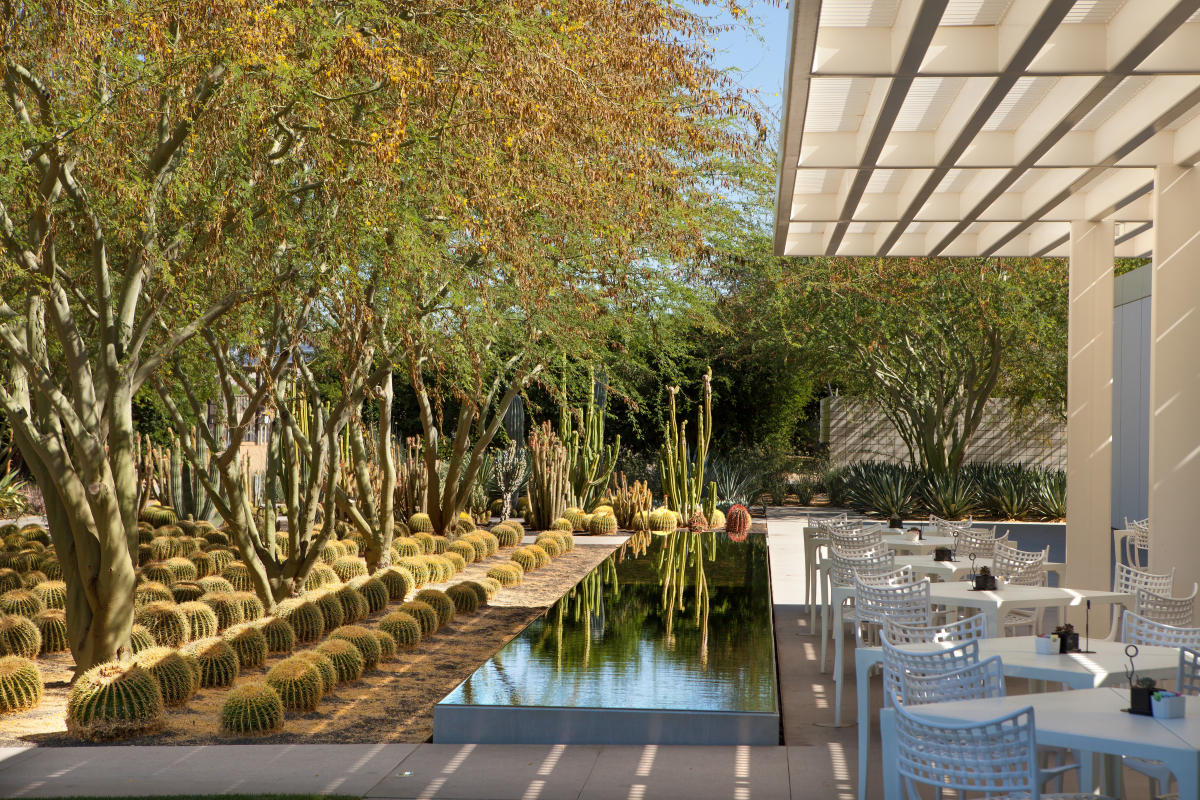 From November to April, you can take a peaceful birding walk around Sunnylands. Bring your binoculars and see many of the year-round residents such as the vermillion flycatcher and also try to spot the several bird species that migrate here during the spring and fall. 
More To See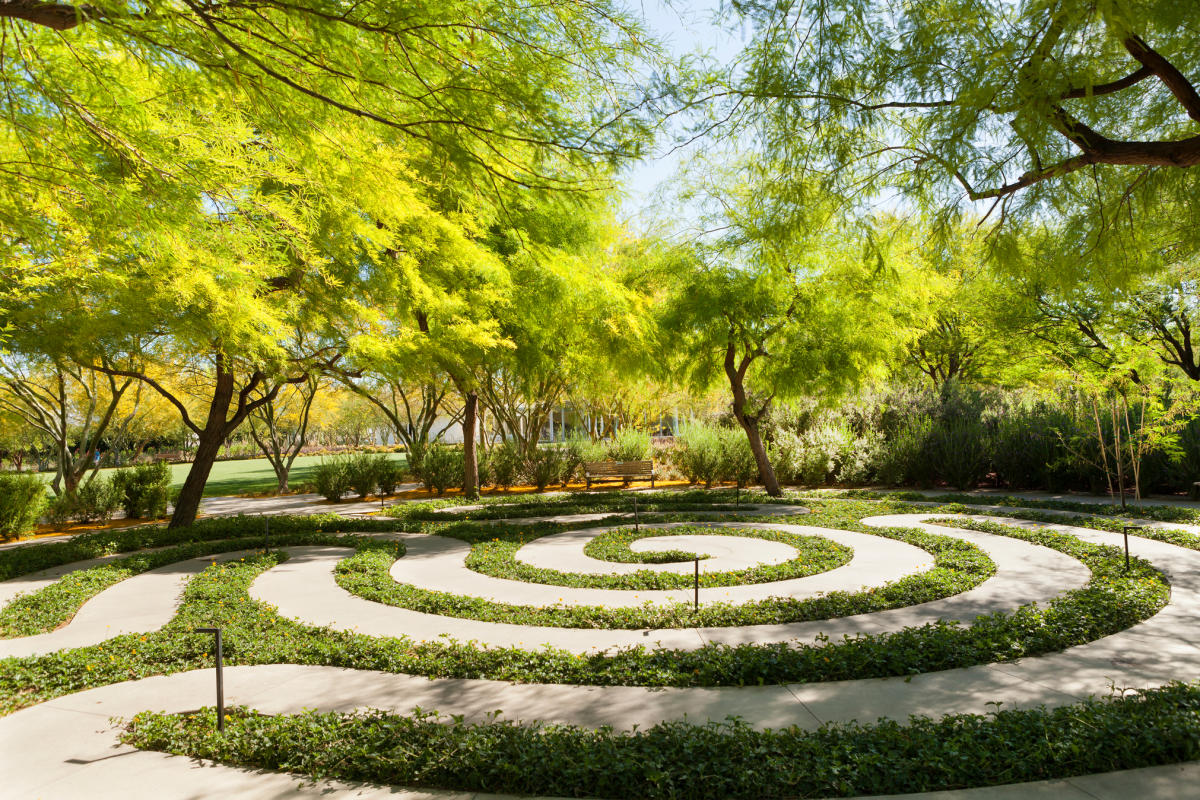 Explore 9 acres of meandering pathways, reflecting pools and lush desert flora as you take a peaceful nature walk around this historic estate. Fans of fine arts can check out the latest rotating art exhibition, located inside, then grab a light lunch at the café (the patio offers unparalleled mountain views!).For more information on Sunnylands, see here.
Behind this iconic pink wall lives many a story. Ones of love, life, generosity, presidents, parties, charity, hope, and peace. The beginnings are simple, the middles - extraordinary, and the ending…well luckily there isn't one yet, because this story just...
Highlights. Greater Palm Springs