Film Festivals
Greater Palm Springs is known as a major film mecca. Starting in January with the Palm Springs International Film Festival and continuing throughout the year with an abundance of shorter, niche fests, people trek from near and far to experience cinematic glory. Oscar-worthy, indigenous, short, serious, academic, intelligent, avant-garde, classic noir, and artsy – pick your pleasure at one of these noted upcoming series.
23rd ANNUAL PALM SPRINGS INTERNATIONAL SHORT FEST 
June 2023 | Palm Springs
Celebrity Mayor Sonny Bono founded the Palm Springs International Film Festival in 1990 in hopes of enhancing tourism to the Greater Palm Springs area. The programming team loved short films and could see that it was especially challenging for talented emerging shorts filmmakers to get any exposure. So in 1995, PSIFF added ShortFest to celebrate this great art form in the summertime.
ShortFest is the largest Short Film Festival in North America and hosts the only Short Film Market. It showcases the best of international short films and is widely perceived as the greatest launching pad for young filmmaking talent. The week also features a Filmmaker Forum where attendees can learn tips from the pros on a wide range of topics such as how to create tension like Hitchcock or the art of casting. A full roster of parties accompanies the festivities, providing many opportunities to meet the next generation of international movers and shakers in the industry.
PALM SPRINGS INTERNATIONAL FILM FESTIVAL 
January 2024 | Palm Springs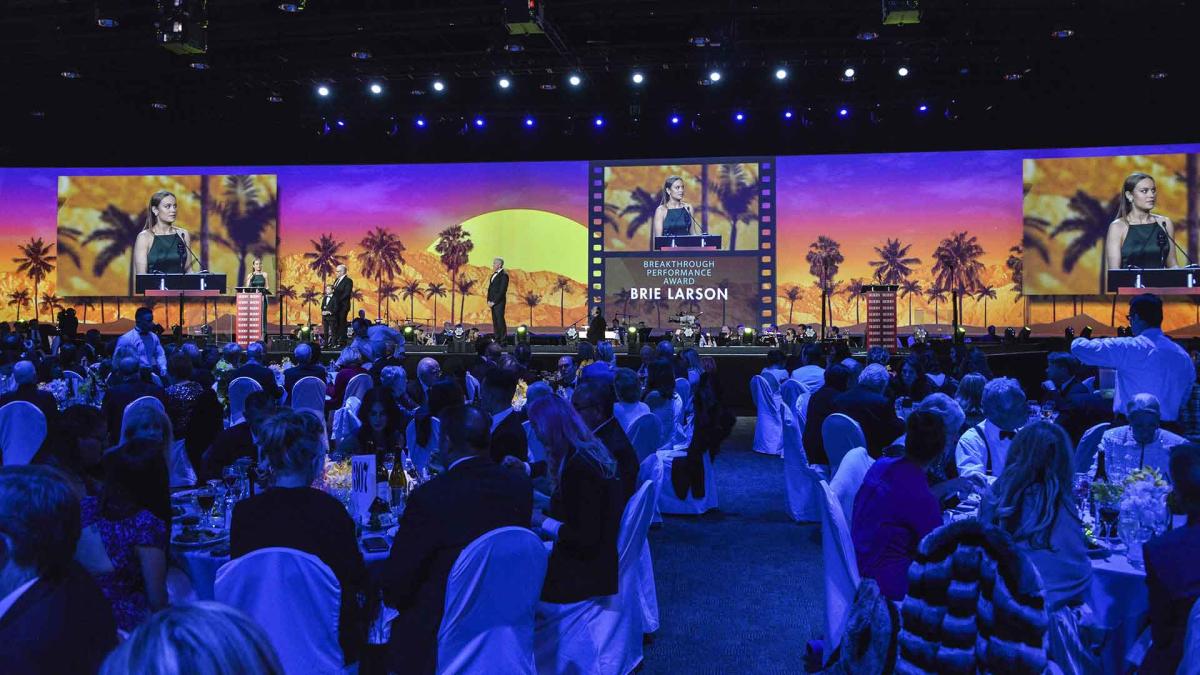 The Palm Springs International Film Festival is an annual showcase for the best in world cinema and oftentimes portends the year's Oscar nominations. As one of the largest and most prestigious film festivals in North America, more than 136,000 avid fans attend the festival, which offers more than just movies. There are parties galore, director and actor Q&A sessions, plus panels about current trends and news in the business. The star-studded Awards Gala attracts a bevy of A-list celebs and Academy nominees for a night of red carpet Hollywood-style excitement.
NATIVE FILM FEST
March 2024 | Palm Springs
Fifteen years ago, Michael Hammond, past Executive Director of the Agua Caliente Cultural Museum, started to witness a great emergence of young Native filmmakers into the cultural lexicon.

"Palm Springs is a film festival kind of town," he said. "We felt there needed to be a vehicle for them to bring the Native way of experiencing the world to local people."

The Native Film Fest was born. Each year, the festival highlights films with a focus relating to indigenous issues. Past topics have included land rights, sovereign rights, language revitalization, and maintaining traditional cultures.
AMERICAN DOCUMENTARY FILM FESTIVAL 
March 2024 | Palm Springs
Teddy Grouya started the American Documentary Film Festival (commonly referred to as AmDocs) inspired by a sincere desire to build a forum to celebrate and promote the documentary film, as well as the independent filmmakers around the world who bring knowledge and awareness through their stories about real people and issues to the public. The first festival was held in 2012, with academy award-winning director Oliver Stone being honored on opening night with the Filmmaker Who Makes A Difference award and the screening of his provocative documentary Commandante.  Since then, AmDocs has grown exponentially each year, with annual honorees including Dionne Warwick, Peter Coyote, and Peter Bogdanovich.  The 2013 Festival was the first to feature animated film entries.
Next year's festival will center on the theme, Seeing the Bigger Picture.
ARTHUR LYONS FILM NOIR FESTIVAL 
May 2024 | Palm Springs
In 2000, mystery writer and Palm Springs-based community leader Arthur Lyons and his wife Barbara started the Arthur Lyons Film Noir Festival celebrating the distinctive genre. The festival has since become known for an eclectic mixture of landmark and obscure vintage movies from the classic film noir era. Laden with period post-war cynicism, these glorious black, and white films are laden with suspense, sexuality, and crime portrayed from the perspective of the criminals. Today, the series continues to be presented by the Palm Springs Cultural Center with screenings taking place at the Camelot Theatres.
Although there are a number of film noir festivals around today, the Arthur Lyons Film Noir Festival is one of the oldest and is particularly well known for being able to find films that have not been screened in recent years. The festival also screens many of its films from either original or restored 35mm prints. Camelot is one of few art house theatres that can still screen both 70mm and 35mm. As a highlight, many of the original stars of the films participate whenever possible by contributing time to post-film Q&As or attending special parties and events in their honor.  
The festival typically takes place in May. You can find details online closer to the date of the event.
Looking for more art in Greater Palm Springs? Be sure to check out this amazing lineup of art festivals. 
Highlights. Greater Palm Springs