Home to world-class art galleries and various cultural hubs that capture the essence of desert life, Greater Palm Springs is sure to inspire those with a passion for creativity. From sights that highlight the fruitful history of the valley to captivating works of art, we've got you covered for a 48-hour itinerary of arts and culture in Greater Palm Springs.
DAY ONE - INDOOR INSPIRATION
MORNING

Start your culturally enriching journey by visiting the Coachella Valley History Museum in Indio. The Museum features a variety of permanent, interactive exhibits that provide further insight into the cultural and historical significance of Greater Palm Springs. Corazón de Mexico features an outstanding, eclectic and colorful collection of Mexican folk art, including textiles, pottery, costumes, and wooden toys. There is also the Outdoor Gallery, which pays homage to a time when available land and water brought people to Greater Palm Springs to grow fruits, vegetables, and hay over 100 years ago before there were any automobiles or air conditioners. This array of tools, structures, and equipment is on display to give a sense of how Greater Palm Springs was being transformed to pave the way for the 21st century.
AFTERNOON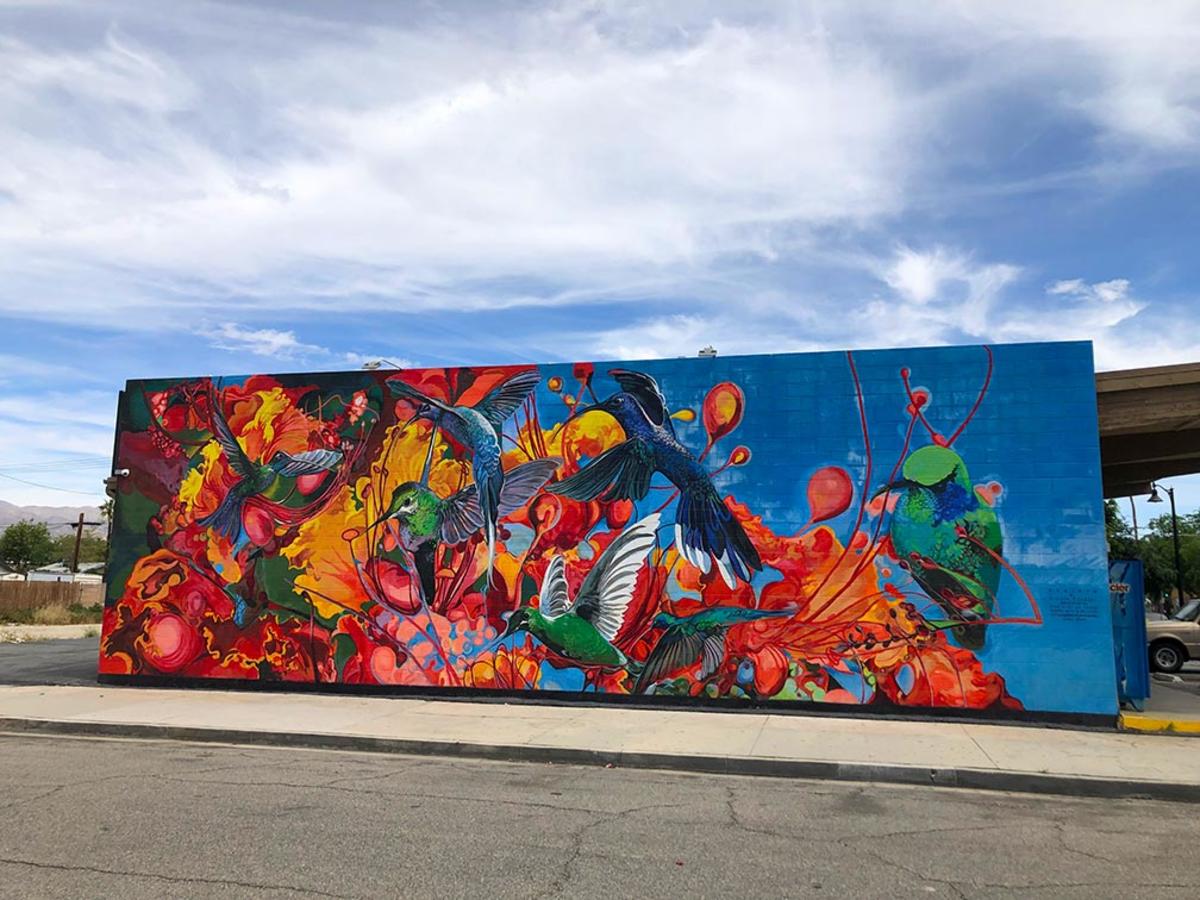 Less than 5 miles away neighboring the Coachella Valley History Museum are the Coachella Murals. Some of the most Instagram-worthy photos come from public murals throughout Indio and Coachella. There is an exciting amount of public art in Greater Palm Springs that can reveal an understanding of the emotional impact of vibrant colors alone! It can also tell a story, and present to you a newfound knowledge of the area's history. Whatever it is that you connect with or speaks to you, at the very least it sure does make for an exciting scavenger hunt and provides fun, memorable photos along the way. Check out our Guide to Public Art to explore more murals in Greater Palm Springs.
EVENING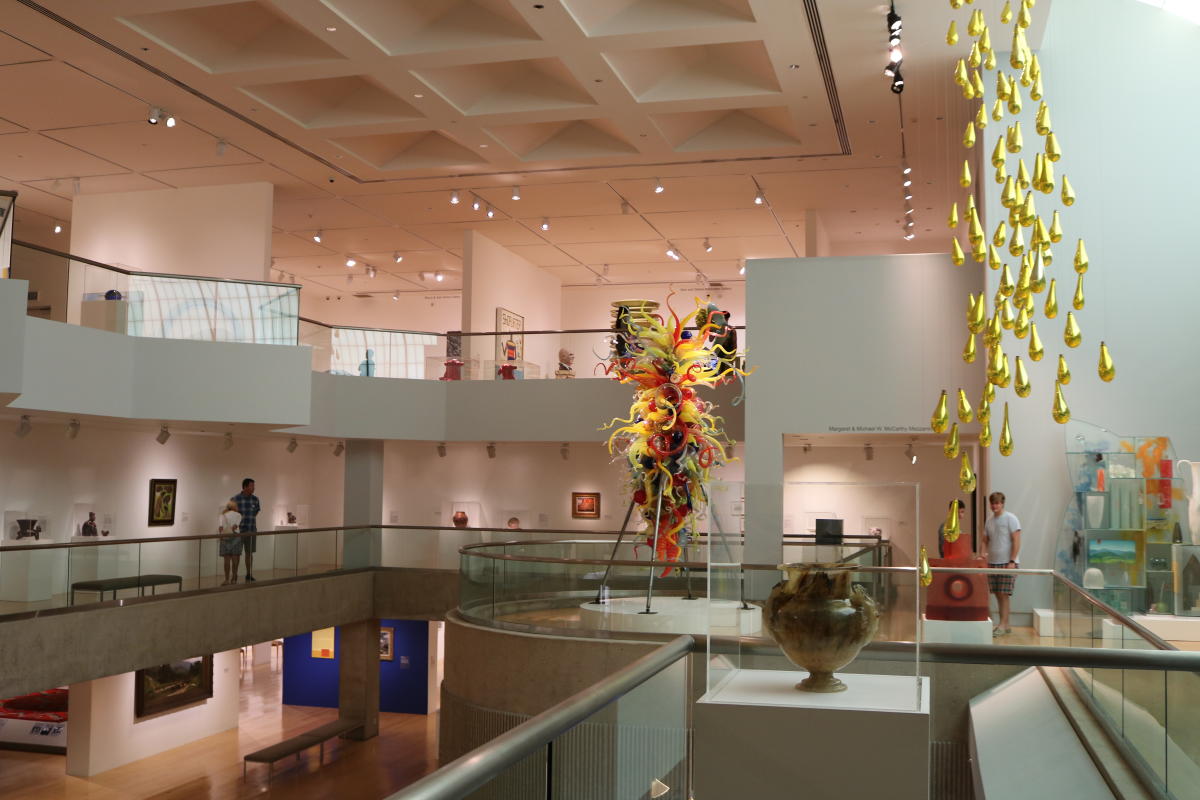 Make your evening a leisurely one as you visit the Palm Springs Art Museum. The Modern & Contemporary Collection is at the heart of the museum's identity and its mission. It contains approximately 3,000 sculptures, paintings, and prints, 2,000 fine art photographs, and another 40,000 negatives, contact sheets, and other photo-based objects. Visit other fascinating exhibits like Native American Art, including basketry, textiles, pottery, Kachinas, jewelry, and utilitarian objects, it has been a collecting theme of the museum since its origin in 1938 and remains one of the main collecting and installation focuses.
DAY TWO - OUTDOOR ADVENTURE
MORNING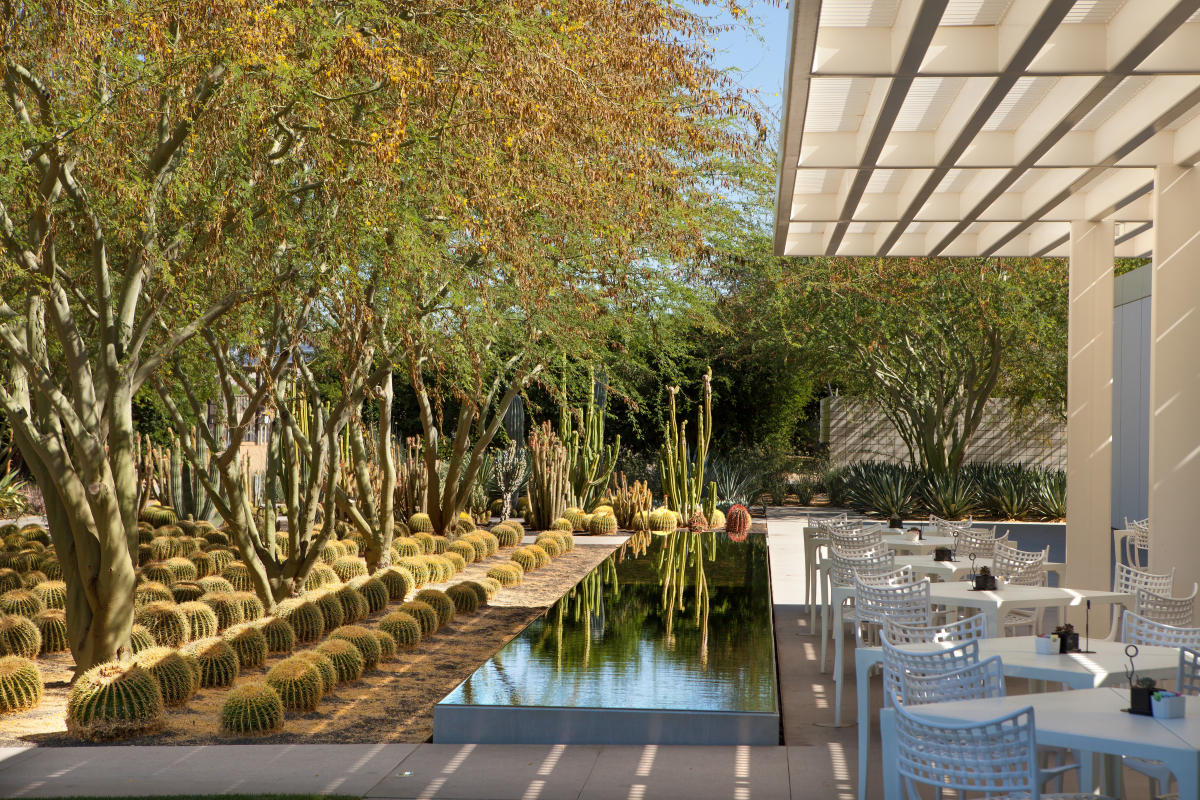 For another awe-inspiring garden walk, visit Sunnylands Center and Gardens in Rancho Mirage. Upon entering the 15-acre site, a winding driveway takes visitors through a desert art garden to the glass facade of Sunnylands Center. The spacious, contemporary building houses a rotating art exhibition, café, gift shop, and multimedia offerings that detail the history of Sunnylands and its founders, Walter and Leonore Annenberg. Over 70 species of native and arid-adapted plants from North and South America, Africa, and the Mediterranean are displayed in the nine-acre gardens.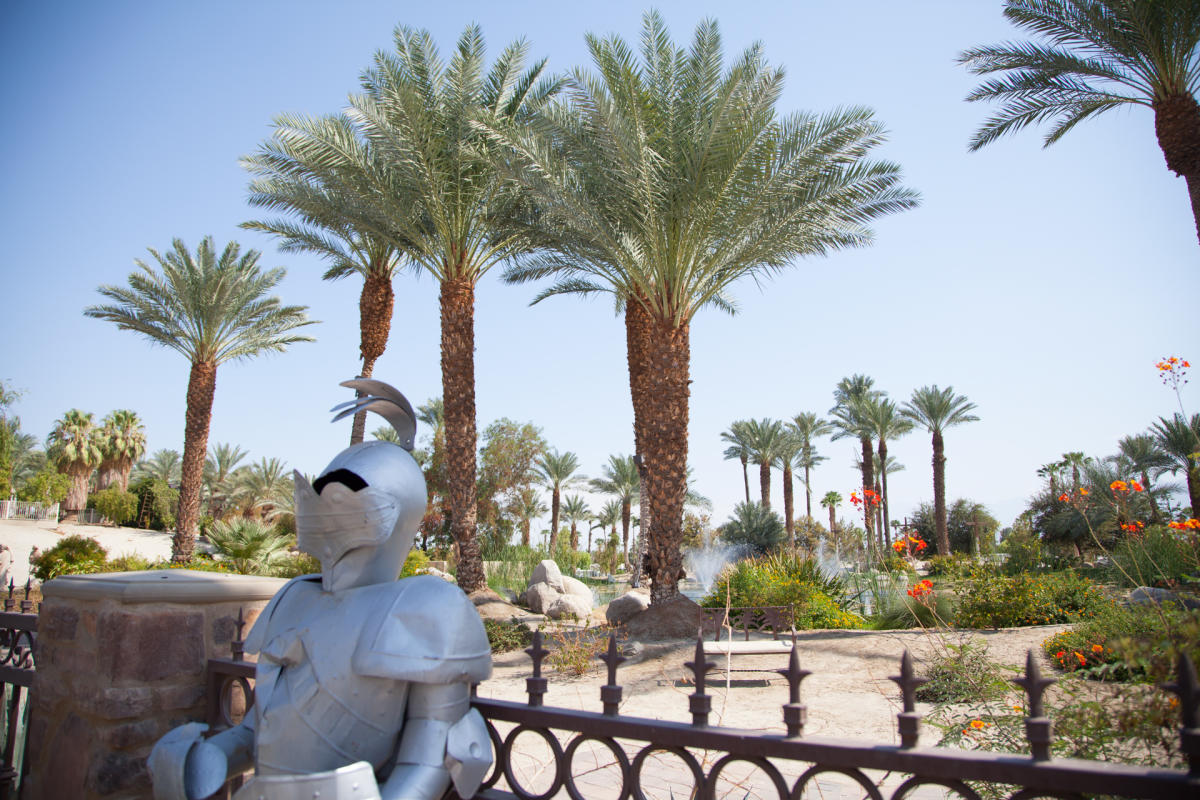 What better way to begin your day than with beautiful garden views? Shields Date Garden in Indio features a garden path that winds through the 17-acre date farm. It depicts 14 biblical scenes and includes 23 statues that chronicle Christ's life. An audio narrative can be accessed using your mobile device to help visitors reflect and enjoy the beauty of the garden. 
AFTERNOON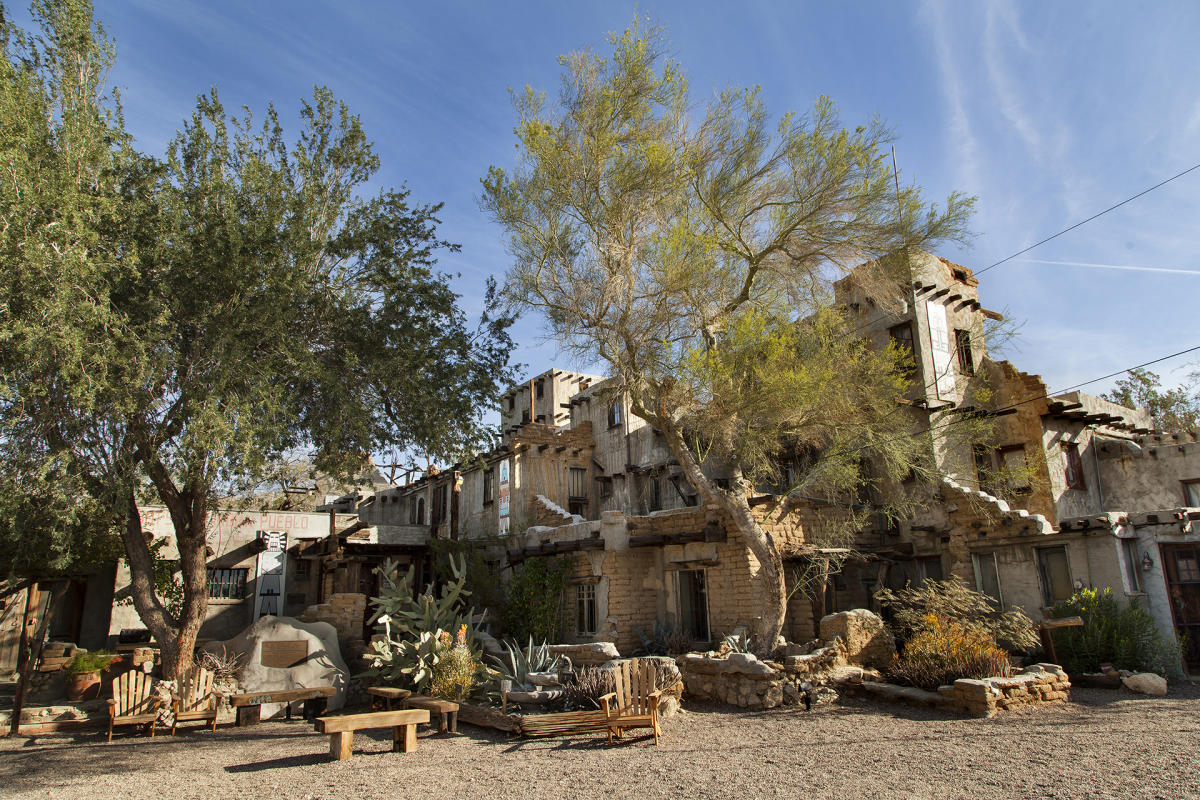 As the afternoon rolls in, Cabot's Pueblo Museum in Desert Hot Springs is the perfect scenic spot for unique architecture and history. Much of the Pueblo is made from adobe-style and sun-dried bricks architect Cabot Yerxa made himself in the courtyard. Filled with Native American art and artifacts, souvenirs of Cabot's travels around the world, displays on Native American Rights, and Cabot's own works of art, the Pueblo Museum officially opened to the public in 1950. The Pueblo has four stories, is 5,000 square feet, and includes 35 rooms, 150 windows, 30 rooflines, and 65 doors. Visitors can learn more about how the Pueblo was designed and built by attending a tour. During your adventure, you will tour the rooms of the Pueblo and experience the story of Cabot Yerxa and discover how he built his incredible home. Each tour is approximately 45 minutes long.
EVENING

While the sun begins to go down, the El Paseo Art Walk is the perfect way to end your artistic journey. In addition to the vast array of fine dining and shopping options, El Paseo is home to 18 sculptures from artists local to Greater Palm Springs and around the United States. While on your walk, make sure you have a camera ready for murals, smaller sculptural objects in front of storefronts, and artful window displays. At The Gardens On El Paseo, the center rock fountain by Matthew Naylor of Architectural Blue is a popular backdrop for photo-ops. At El Paseo and San Luis Rey Avenue, the Melissa Morgan Fine Art Sculpture Garden features a rotation of sculptures and interactive artworks that illuminate at dusk.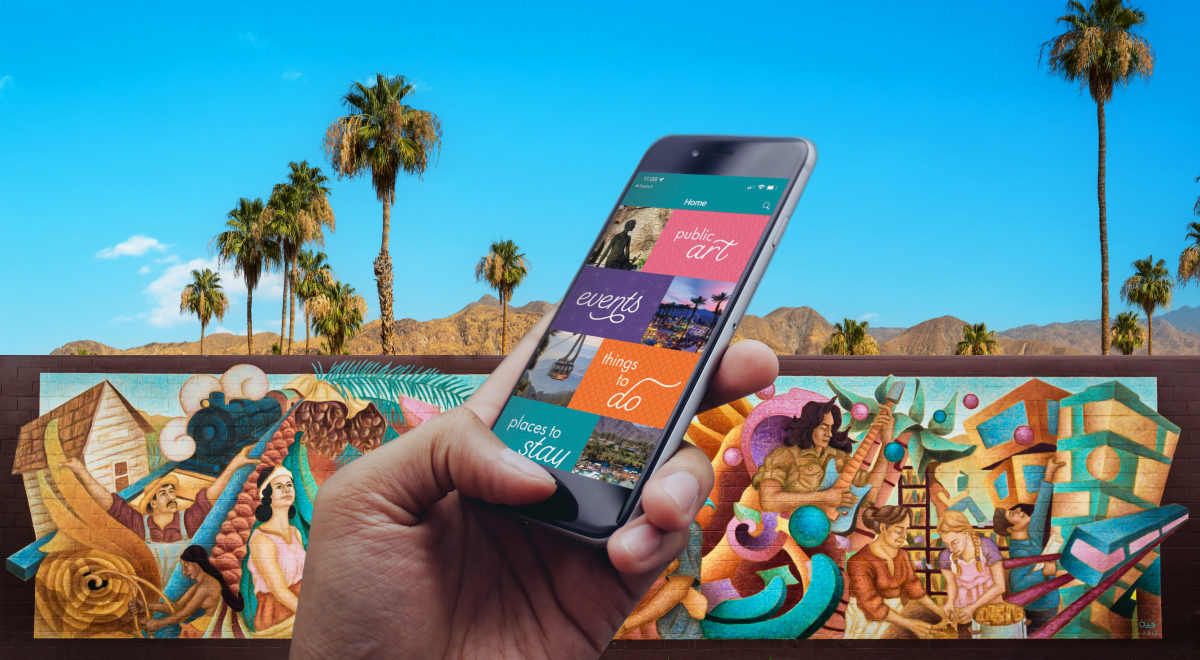 If you're looking for a helpful resource while on the go, the ArtsGPS highlights the rich intersection of art and culture in the nine cities of Greater Palm Springs: Palm Springs, Desert Hot Springs, Cathedral City, Rancho Mirage, Palm Desert, Indian Wells, La Quinta, Indio, and Coachella. Take a self-guided tour of public art by city and get a list of local art exhibits. Uncover attractions and things to do, and as a bonus, you can also search for local restaurants, hotels, and attractions.
Art is everywhere in Greater Palm Springs. Learn more about these seven local artists in this oasis of art.