Palm Springs Air Museum
History comes to life at the Palm Springs Air Museum, named one of the top aviation museums in the world by CNN Travel and located just a few minutes from downtown Palm Springs. More than 50 vintage and iconic aircraft are on full display in the climate-controlled hangars—no ropes, glass walls or barriers— so visitors of all ages can get an up-close look at historic planes that once flew in WWII and the Vietnam and Korean wars. With a total of 86,000 square feet of indoor hangar space and countless educational displays and programs, there are plenty of ways for history buffs, plane enthusiasts and families alike to soar to new heights!
Eye In The Sky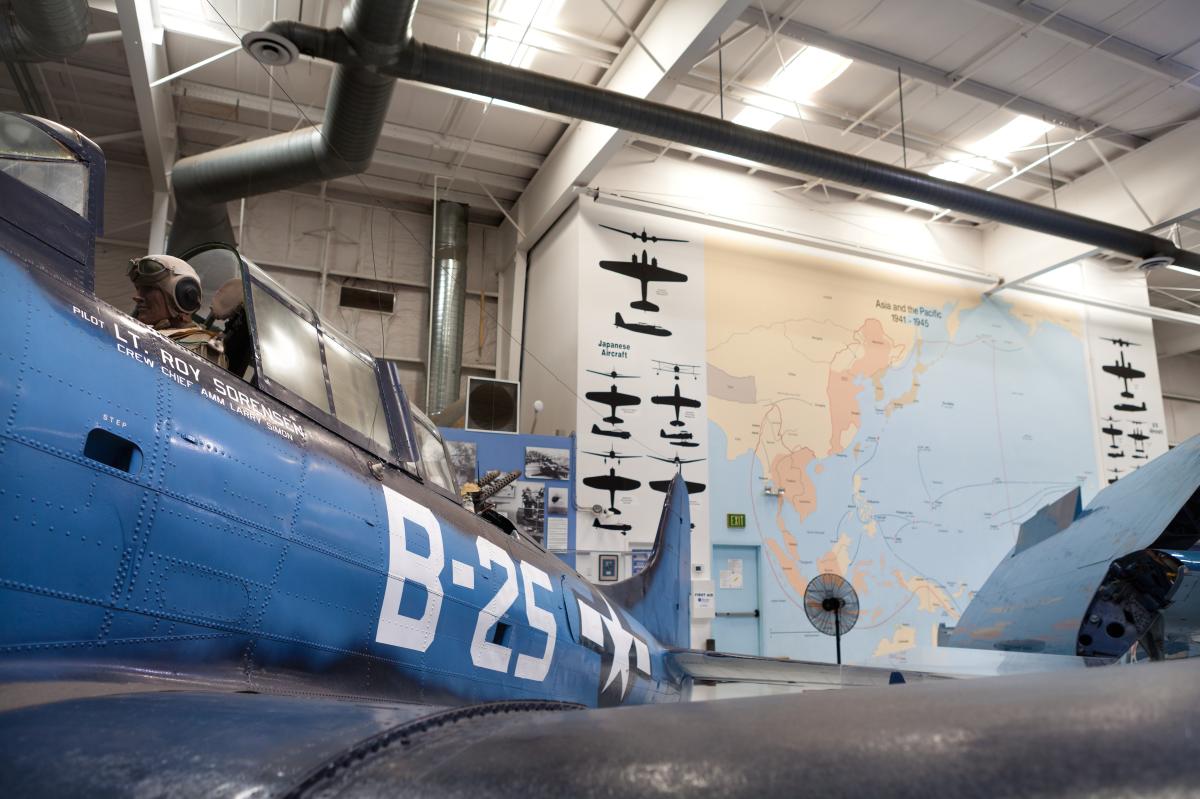 There is much to experience at the Palm Springs Air Museum, visitors can learn more about military aviation at temporary and permanent exhibits featuring artifacts, videos and artwork. Get close to the action and tour the inside of a flyable B-17 and get a feel for flying at a computer flight simulator. See as aircrafts leave the tarmac and take to the skies during a flight exhibition (most Saturday afternoons November through may). Then, take your experience to the next level and get a birds-eye view of Greater Palm Springs by booking a ride in one of their four vintage warbirds.
The Palm Springs Air Museum also hosts special events throughout the year, including the Props & Hops Craft Beer Festival and the annual Memorial Day Flower Drop & Air Fair. Watch as a B-25 Mitchell Bomber drops thousands of red and white carnations across the sky in honor of those who have paid the ultimate price for our freedoms.
Soar to New Heights at the Palm Springs Air Museum | Chill Chaser Want to take your next vacation to new heights? Check out the sky-high experiences that await at the Palm Springs Air Museum in this episode of Chill Chaser. Featuring one of the world's largest...
Highlights. Greater Palm Springs