Greater Palm Springs—a joyous community for the LGBTQ+ community and allies, inclusive of all.  The largest celebration, Palm Springs Pride, is the first week in November and other Pride celebrations are in either the fall or spring. If you are ready to experience a colorful party in the Southern California oasis, here is a full list of all the festivities all year long. 

CATHEDRAL CITY LGBTQ DAYS | March
Cathedral City starts off the season with the first Pride Festival of the year for the entire state of California. Known as Cathedral City LGBT Days, this festival takes place in March at the Town Square Park in front of City Hall. With the main stage featuring performances from local gay men's choruses, drag queens, singer/songwriters, and much more, the festival features entertainment as well as information with booths from local organizations and vendors selling everything from folding fans to food.
The signature event of Cathedral City LGBT Days is the Bed Race & Parade, held on Sunday as most Pride parades are, but this is more of a showcase for teams who have constructed and decorated a bed on wheels. Some of the beds are more for show than speed, but the race goes on and the winning teams can really get those beds-on-wheels moving!
The fact that Cathedral City Pride takes place right in front of City Hall with the full support of the City Council (and participation in the bed race from city police and firefighters!) says a lot about the city's LGBTQ support. And just steps away from the bed race finish line, you can find gay bars open year-round: Roost Lounge, AMP Sports Lounge, and Runway are all within walking distance, and not far away are The Barracks, CCBC Resort, and One Eleven Bar.
EAST COACHELLA VALLEY PRIDE | October
In the fall, East Coachella Valley Pride is building a tradition of celebrating Pride in October, with their 6th annual event planned for 2022."ECV Pride," as it's known, has persevered with virtual film festivals and a socially distanced caravan around the city of Coachella. Veterans Park in downtown Coachella has been the place to gather for in-person music and merriment.
In 2021, the LGBTQ Center of the Desert expanded to open a Coachella satellite office in the former Coachella City Hall, establishing a presence in Greater Palm Springs to provide services and support across much more expansive geography. For four years now, the East Coachella Valley has observed Transgender Day of Remembrance, a more solemn occasion than Pride celebrations, but just as significant in terms of honoring all members of the LGBTQ family.
PALM SPRINGS PRIDE PARADE | November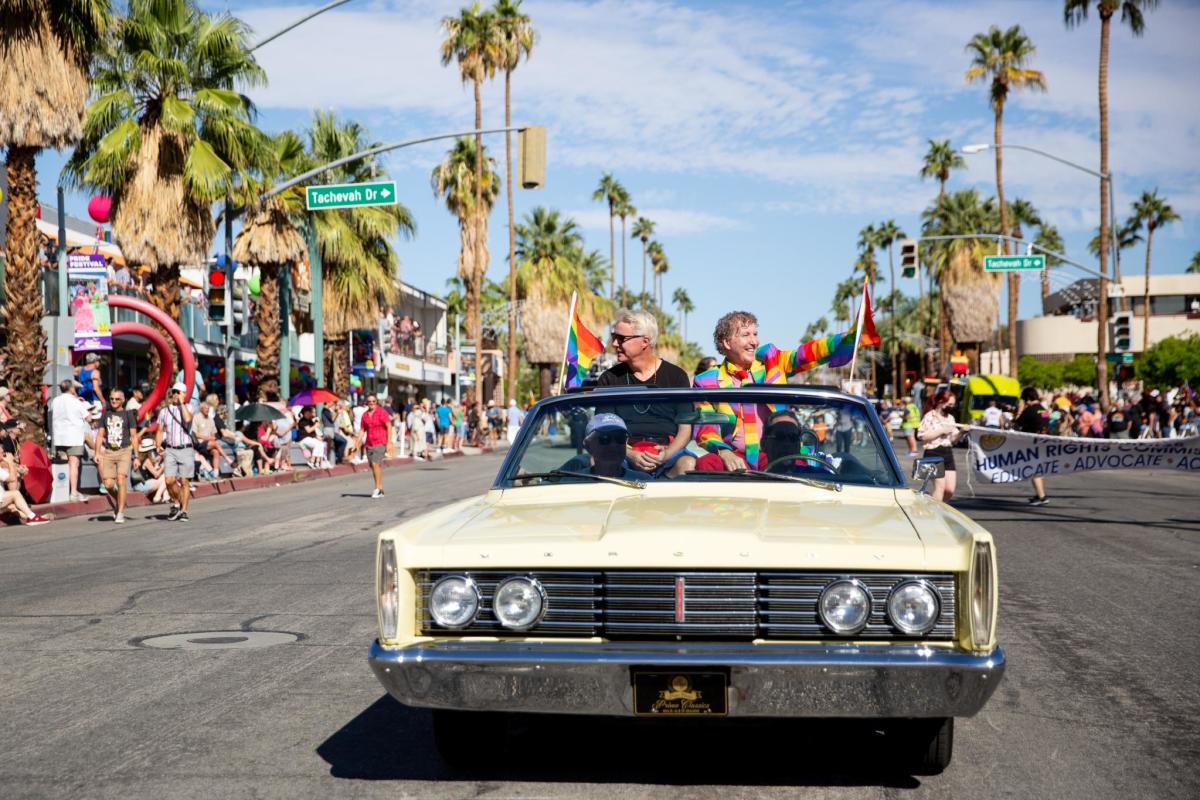 The 2022 edition of Greater Palm Springs Pride, the largest LGBTQ event in the Southern California oasis, will take place on November 5 & 6. The Festival Marketplace runs both days, along Palm Canyon Drive in the heart of downtown, combining exhibitors, multiple entertainment venues, activities, sponsor pavilions, a food court, retail shopping, and restaurants. This is the 36th anniversary of Pride, as spectators will once again gather along the palm tree-lined streets to cheer and celebrate the Greater Palm Springs Pride Parade contingents on Sunday morning.
ARENAS ROAD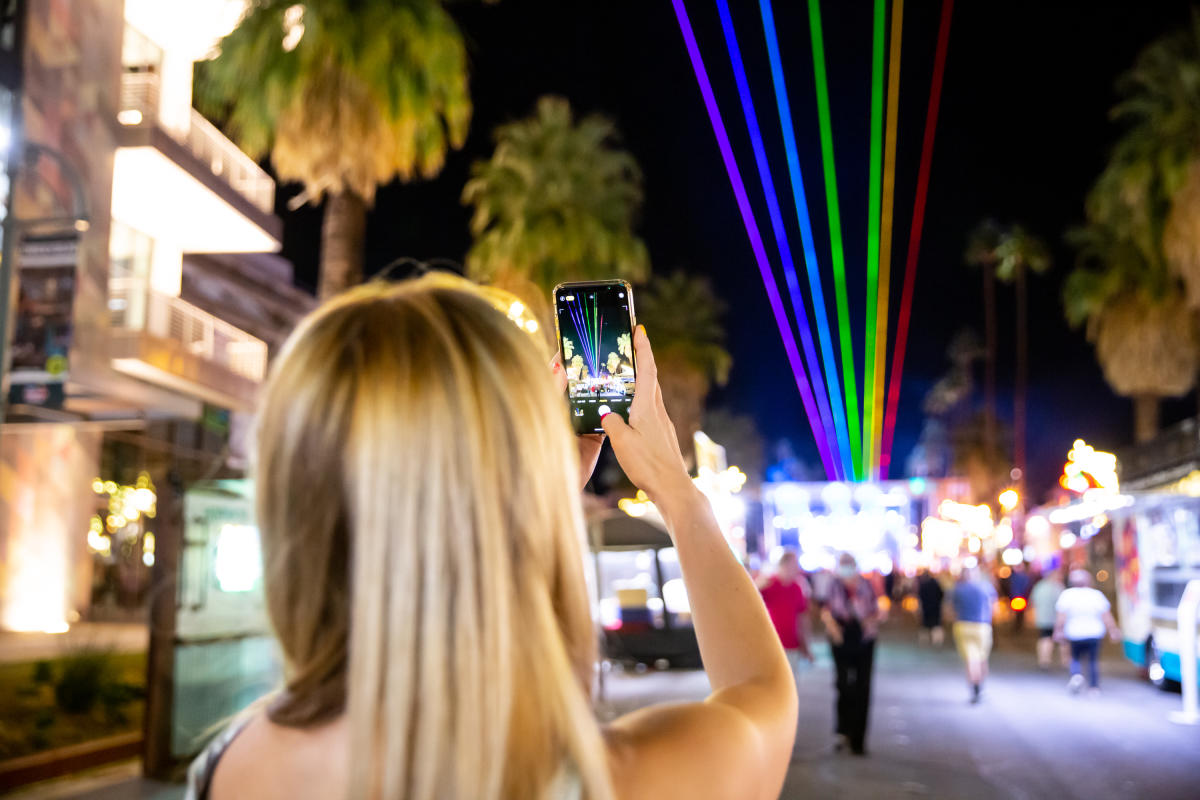 Palm Springs Pride also lights up Arenas Road, the center of activity for gay establishments like Chill Bar, Hunters, Streetbar, Blackbook,  Bear Wear, Gay Mart USA, and more, all conveniently located steps from the rest of the festival along Palm Canyon Drive. With multiple stages for entertainment by DJs and performers both local and of international renown, Palm Springs Pride is the big annual party for a community that is known for being gay-friendly year-round. Current Mayor Lisa Middleton was first elected to the City Council in 2017 and became the first openly transgender mayor in California in 2021.
DESERT HOT SPRINGS PRIDE FESTIVAL | 2023
Also in the fall, Diversity DHS is planning their 5th annual Pride Festival for Desert Hot Springs, featuring community services, retail items, art, local businesses and information organizations.  Previous years have hosted live entertainment, food, even face painting and arts & crafts in their Kids Zone. In the past, this event was held at Cabot's Pueblo Museum, but planners say a new location for the upcoming festival will be announced soon.
Pride festivals make for great parties and bring together the many different facets of the LGBTQ community as well as allies, and Greater Palm Springs offers these as well as a generally friendly atmosphere that makes it a great place to visit any time of the year. 
Want to celebrate Pride in Greater Palm Springs? Check out these events, bars, and nightlife options here!