If there ever was a time to savor bottomless mimosas and Bloody Mary's while a sassy drag queen in sequins bats her eyelashes at you and performs to the likes of Carly Rae Jepsen, this is it. Greater Palm Springs is a place like no other when it comes to Drag. There are a large number of gay bars, LGBTQ+-owned restaurants, and fabulous venues; you can almost always see hair, heels, and drag shows can be enjoyed by everyone looking to have a great time, grandparents, bachelorettes, straight men, and lesbians. These are inclusive spaces where our community can come together. Divine drag brunches in Greater Palm Springs are bound to do the trick. Take note of the following standouts:

The rooftop comes alive every Sunday as the incomparable Rosemary Galore and her Queens, strut their fabulousness. Meanwhile, you get to enjoy cocktails, dim sum, a two-course brunch and all the groovy sounds of the best pop music you can possibly muster. Roly China Fusion has impressed over the last few years with its unabashed creativity and exceptional female impersonators performers. Prices are reasonable and even the seating options boast a certain brand of distinctly original sass — Diva Lounge Seating, Mean Girls Table Seating, and more. The patio's color theme is also memorable: a divine tangerine. Drink specials abound. And the food? The best Chinese fusion around — from delectable dim sum to a creatively prepared olive vegetable fried rice. Get your camera phone ready and prepare for a delicious mix of music and humor.
Information: 1107 N Palm Canyon Drive, Palm Springs, 760-548-0041
The area's frothiest brunches are worthy of an Instagram post — or three — here. Oscar's stands out for so many reasons. It's a downtown institution, but on the performance front, we get two, not one, kinds of brunch to choose from. Sunday's classic drag brunch features some of the most outrageous performers to grab a microphone. Bottomless mimosas are par for the course here, too, but take note of the level of detail each performer takes — from the stellar clothes adorning their bodies to the sheer ferocity of their exceptional talent. The other brunch option — in case you want to make an entire weekend out of sheer unbridled fun — is Saturday's Mimosa Men. Enjoy brunch inside Oscar's lovely showroom while the champagne is poured from shirtless men, with more performances to follow. Come back in the evening to watch Oscar's Cabaret. At Oscar's, you really can have it both ways.
Information: 125 E Tahquitz Canyon Way #108, Palm Springs, 760-325-1188
During the day, Chill Bar hosts Not Your Grandma's Bingo every Saturday from noon to 2 pm. Enjoy cocktails or bottomless mimosas and fabulous brunch choices while the queens turn it out. Be sure to check out Amazing Sundays from 12:30 pm - 2 pm the following day. Better yet: the overall vibe at Chill Bar — roomy, colorful, low-key, welcoming — makes the outing even more sizzling. 
Information: 217 E Arenas Road, Palm Springs, 760-327-1079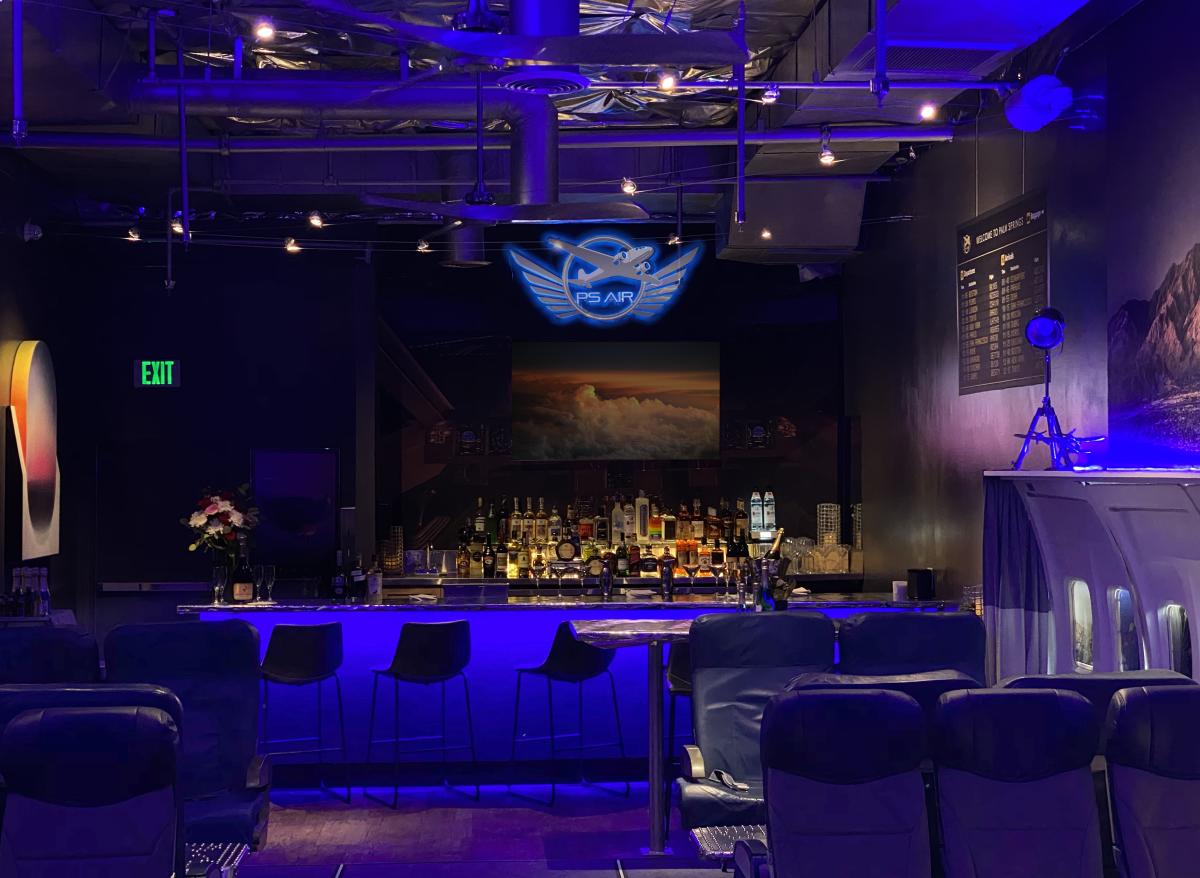 PS Air Bar has first-class service and Naughty Stewardesses with its Saturday Night Flight from 5:00 pm - 8:00 pm. Then on Sunday, the Disco Boozy Brunch at 11 am, and 2 pm features a $45 prix fixe meal, complimentary champagne, and diva-licous entertainment.
Information: 611 S Palm Canyon Drive Suite 22, Palm Springs, 760-327-7701
Friday nights at the One Eleven Bar in Cathedral City brings Vanity's Dollhaus with Vanity Halston and a rotating cast of stunning performers! Then on Saturday Mary Go Round with different hosts and cast every week. One Eleven Bar also hosts pop brunches featuring the dolls of RuPaul's drag race.
Information: 67555 E Palm Canyon Drive Suite A-103, Cathedral City, 760-537-3111
AMP Sports Lounge Every Thursday, you can play with your luck at Drag Bingo. Doors open at 6 pm and at 7 pm the show will be at the hands of Angelique VaGorgeous to benefit a local charity. Then on Saturday Nights, Angelique VaGorgeous' Shade features exquisite local queens.
Information: 68718 E Palm Canyon #201 Cathedral City, 760-699-7090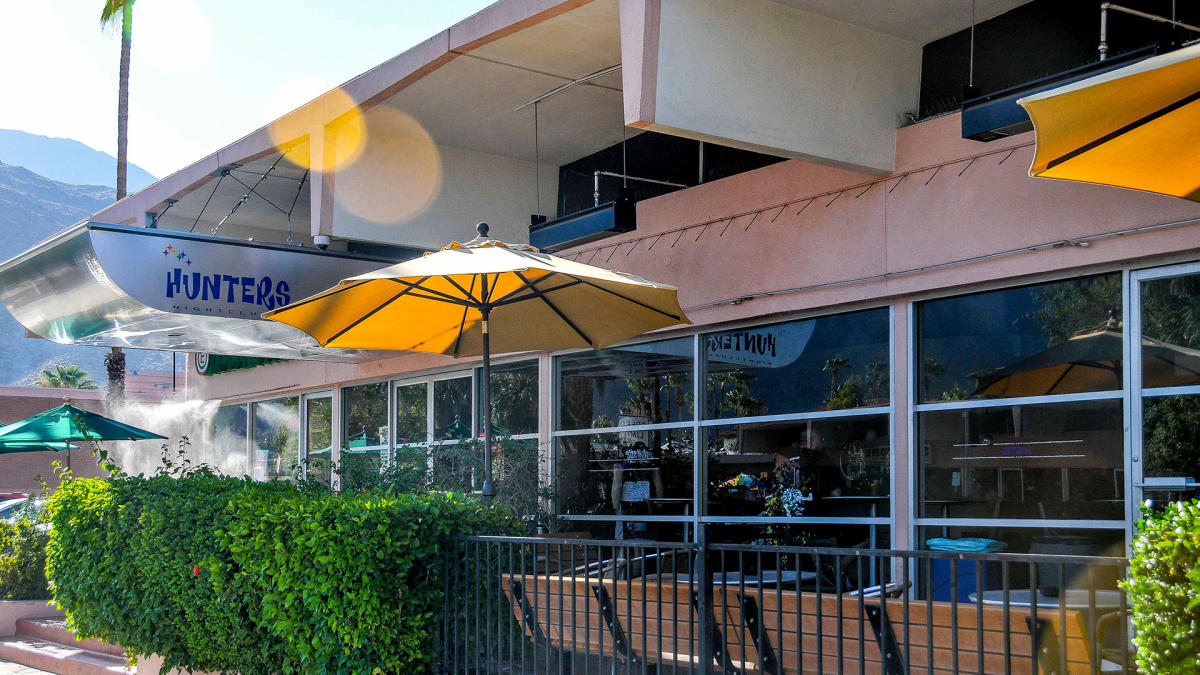 Every Wednesday at Hunters; grab some food and cocktails from 6:00 pm to 8:00 pm for Drag Me to Bingo, then at 8:30 pm, Rusty Waters continues the party with Spotlight. On Saturdays, Rusty puts a little more mascara on and, at 9:30 pm, begins her Risque show.
Information: 302 E Arenas Rd, Palm Springs, 760-323-0700
Toucan's Tiki Lounge features the Grande Dame of Palm Springs, Tommi Rose, every Sunday for Tommi Rose and the Playgirls. This is the Desert's longest-running drag show with performances starting at 8:00 pm and 10:00 pm. On Mondays, they feature Latin Fever a Latin Drag Review. Thursday, Friday, and Saturday nights feature PlayHouse with Tia Wanna, Jazmyn "the People's Queen" Simone, and Kickxy Vixen.
Information: 2100 N Palm Canyon Dr, Palm Springs, 760-416-7584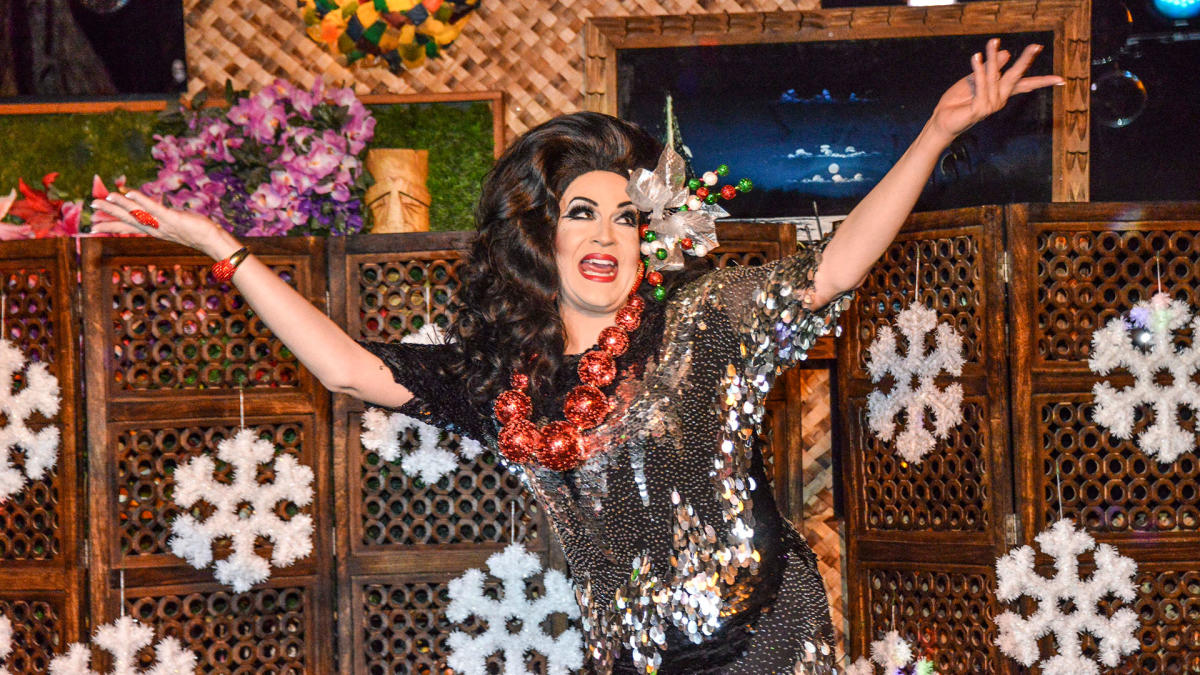 Dragorama is the first Saturday of each month at the Palm Springs Cultural Center with some of California's most fabulous drag queens in a theater accompanied by gorgeous visuals on the big screen. 
Information: 2300 East Baristo Road, Palm Springs, 760-325-6565
Monday Bingo with Bella da Ball at 7:00 pm in King's Highway Restaurant and Monday Trivia with Bella da Ball at 9:00 pm in the Amigo Room returns weekly starting July 4.
Information: 701 E Palm Canyon Drive, Palm Springs, 760-325-9900
Friday Nights at Copa Night Club, Marina Mac brings you her Filth Drag Show with a rotating cast of dirty girls. 
Information: 244 E Amado Road, Palm Springs, 760-866-0021
The Roost is now home to Bingo at Ethyl's Place on the 2nd Sunday of each month with the ever-gorgeous Ethylina Canne.
Information: 68718 E Palm Canyon Drive, Cathedral City, 760-507-8495
If you want to explore more of this diverse and inclusive desert oasis with plenty of LGBTQ+ friendly establishments, visit here!