Nothing beats watching a talented musician perform live. The raw sound, the palpable energy— It's infectious! Whether it's an iconic star, an indie up-and-comer, a cover band or a touring Broadway show, the result almost always is an unforgettable experience.
Wherever your musical taste lies, the oasis has you covered. The oasis is brimming with venues that feature everything from Latin Rock to Country to top entertainers like Sting, Paul McCartney and Melissa Etheridge. 
There are places like Big Rock Pub, where locals like to hang out and dance along to the tunes of local bands. There are also long-time staples like the McCallum Theatre which has international artists grace its stage and desert luminaries in the audience.
So anyone with a lust for live music doesn't have to go far, but there is the dilemma of where to go. To provide some guidance, here is a list of the top music venues in Greater Palm Springs.

There's something special about listening to music outdoors underneath a starry sky in the high desert. That's only part of what Pappy & Harriet's in Pioneertown offers. 
In addition to its outdoor stage that hosts a steady stream of the hippest and hottest indie acts—Vampire Weekend, Arctic Monkeys, Queens of the Stone Age, Billy Corgan—the rustic, western-themed venue also have a small indoor stage to keep folks eating dinner and enjoying drinks at the bar entertained. 
Pappy & Harriet's boasts the music industry street cred that means the likes of Paul McCartney or Lorde may drop in for a last-minute performance in between their Coachella Valley Music and Arts Festival sets. And there might even be a Hollywood star in the crowd.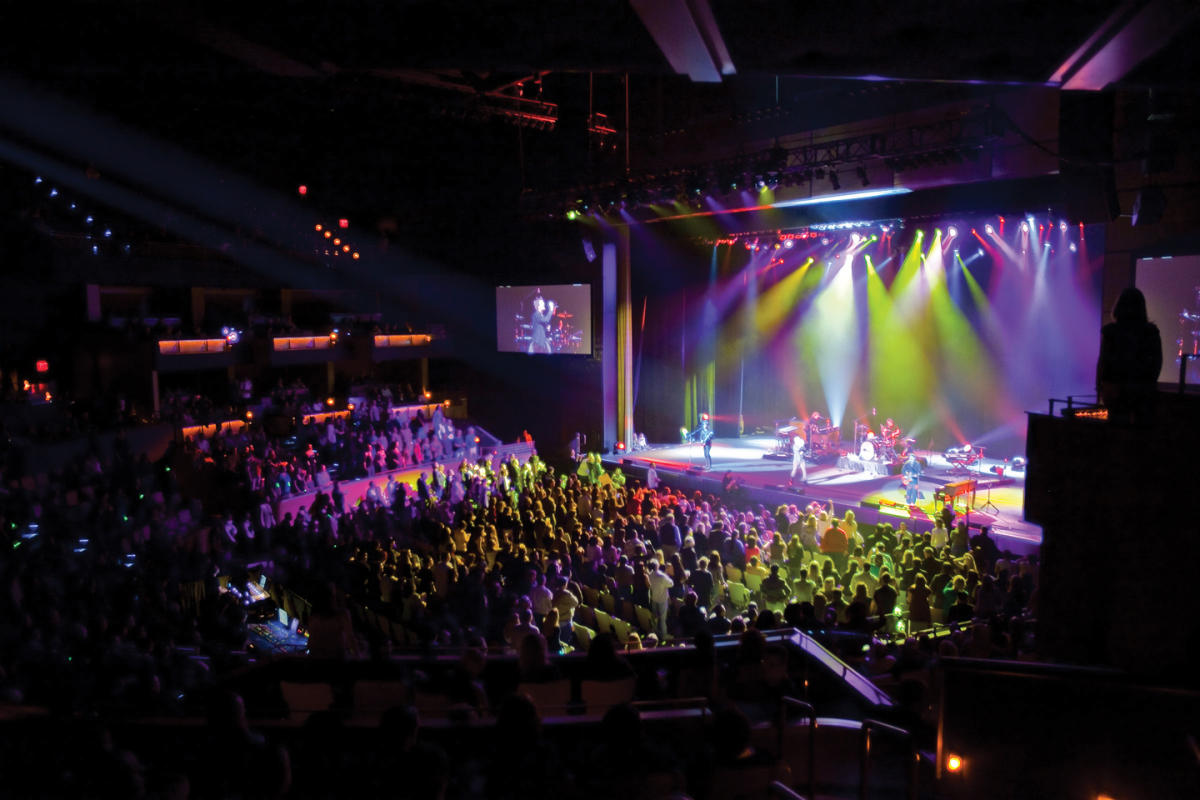 Tucked at the back of the Agua Caliente Resort Casino Spa in Rancho Mirage is The Show.  The 2,057-seat showroom has hosted some of the entertainment industry's biggest names such as Tony Bennett, Dolly Parton, Duran Duran and Willie Nelson. Despite its large capacity, the venue still feels intimate with stellar views of the stage no matter the seat. 
It's true—there's not a bad seat in the house.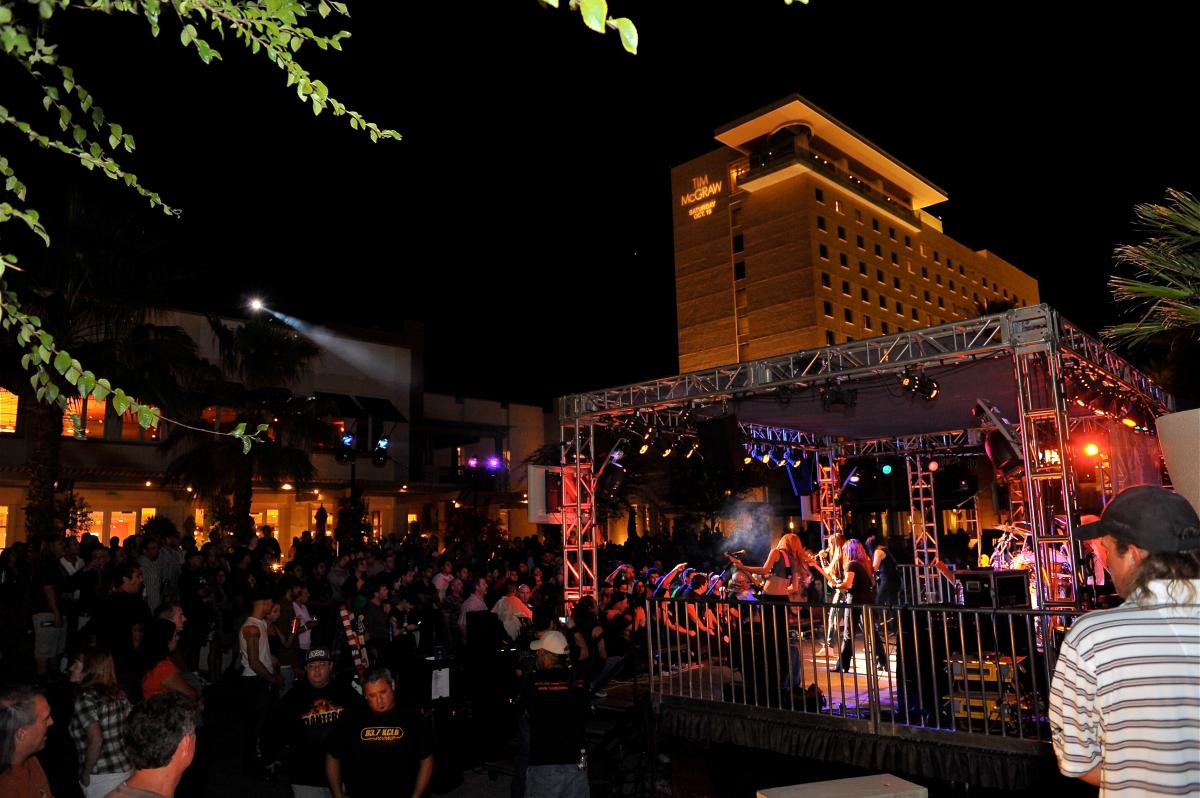 This outdoor venue at Fantasy Springs Resort Casino in Indio has two stages side-by-side where music fans can gather in an amphitheater type setting and listen to top-notch cover bands that look, sound and rock like the real thing. There's seating along the back of the venue and room in the front for fans with a pep in their step to dance the night away. 
The open-air concert space features two bands a night each Saturday starting at 7:30 p.m. from spring through fall.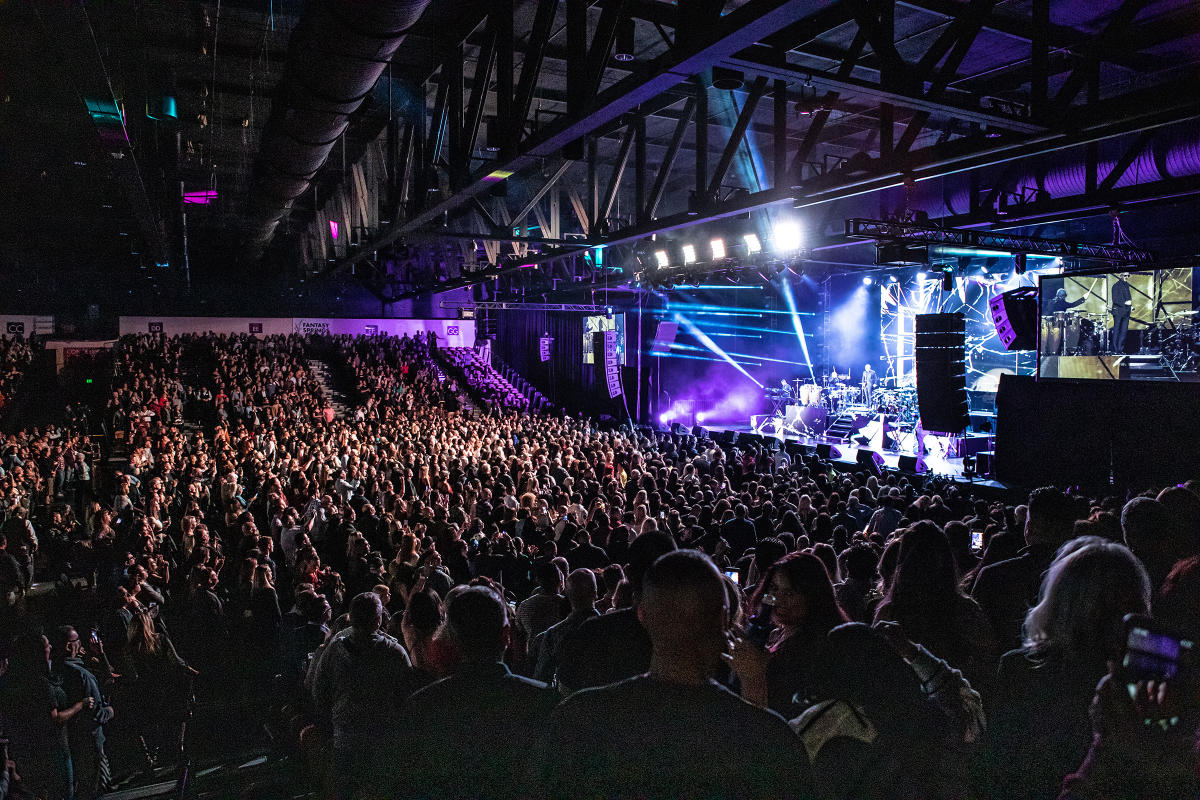 Fantasy Springs is also home to the Special Events Center which seats 3,500 and hosts big concerts with big names.
Top entertainers that appeal to a variety of music fans have rocked out there including Pitbull, Joan Jett, Hall & Oates, Stevie Nicks, John Legend, Shakira, The Beach Boys and Kesha. 
Be sure to keep your ticket stub after a show because there's $10 in free play on the back. You can head into the casino after watching your favorite performer and maybe get lucky on a slot machine.
Located next to the Empire Polo Club in Indio, where the famed Coachella Valley Music and Arts Festival is held, The Date Shed has made a name for itself among top musical venues in the oasis for its ambiance and professional-grade stage and sound.  It's dark and loud and perfect for the hard-core music fan who wants to rock out and listen to their favorite band or discover a new one. Local and well-known touring acts perform there.  
There's indoor and outdoor seating with comfy lounging couches and huge photos of musical acts that have performed at Coachella Fest, to remind guests of what's next door.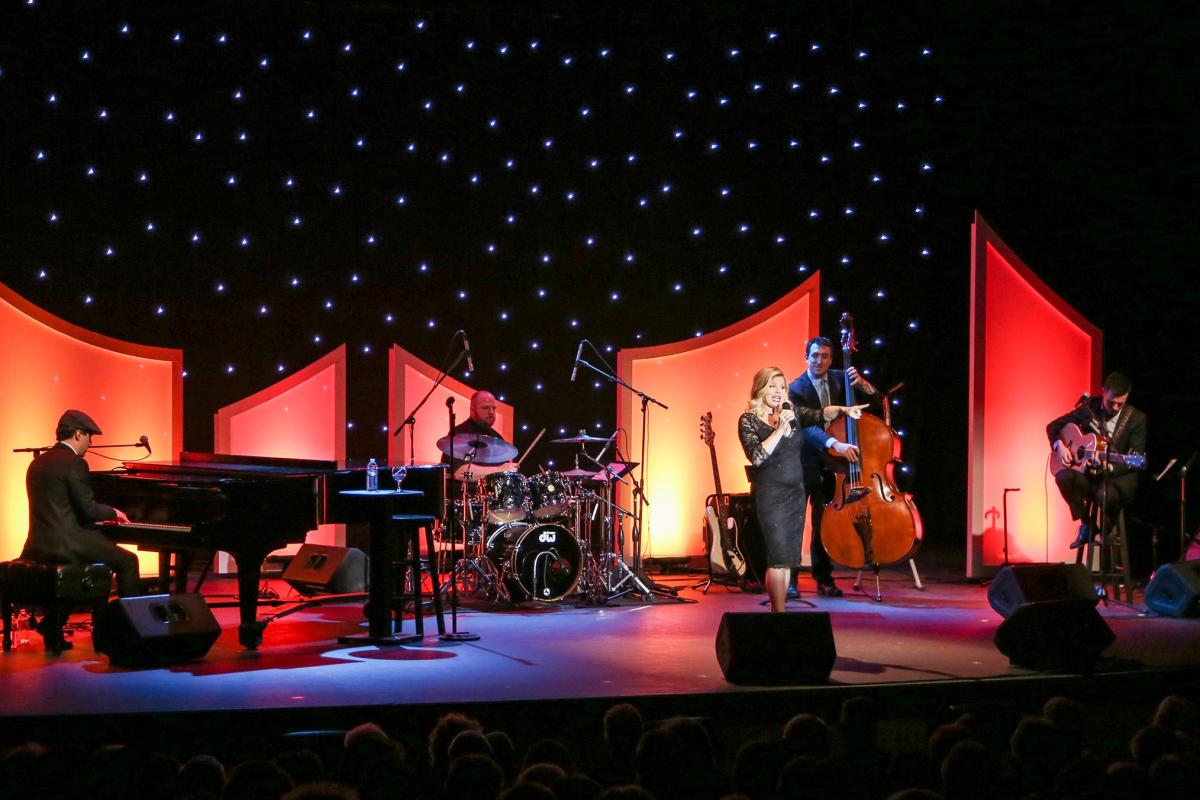 Located at the Palm Springs Art Museum, the Annenberg Theater offers a variety of programming inside its cozy 430-seat theater which opened in 1975. In addition to its "nearly perfect acoustics," the venue features spacious and comfy orange seats that all feel close to the performers. No need for binoculars here. 
Fans of international and Broadway artists like Megan Hilty, Spencer Day and Kate Baldwin will definitely want to stop by.
The self-proclaimed "Pub with a Cause" is not only a live music venue, but Big Rock Pub owner Ken Hanna has a soft spot for using the facility to raise money for charity, including the Desert Cancer Foundation. One step inside the venue and it's hard not to notice all the instruments and memorabilia on the walls, a testament to Hanna's love of music and what goes on inside the pub.
The venue located in Indio features a variety of musical acts sure to please all tastes from an 80s tribute band named Long Duk Dong to country singer-songwriter Christie Huff.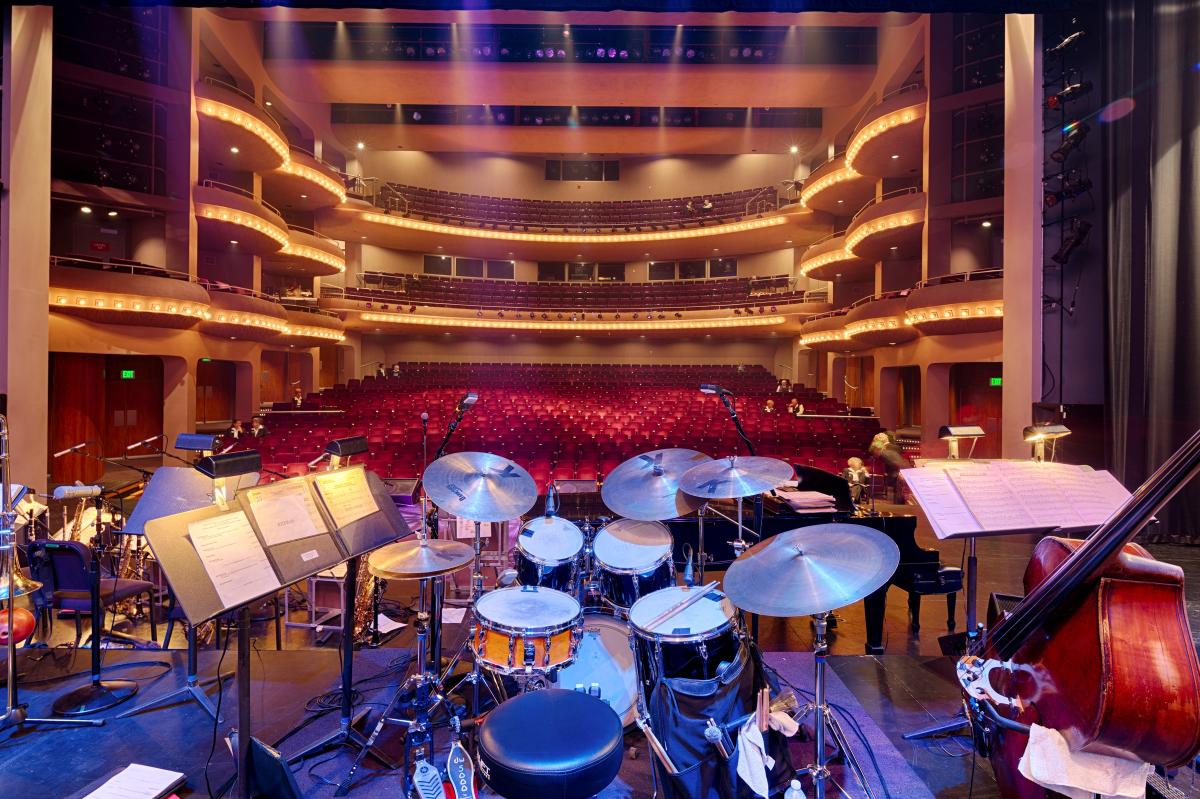 This iconic spot in Palm Desert, which houses all kinds of entertainment, gives music-lovers quite a range of options in the course of a typical year. One weekend you could see household names and big stars like Hall and Oates or Melissa Etheridge, or even the desert's own Barry Manilow. The next weekend it may be a symphony or an orchestral show. The next it's an acapella holiday show fit for the whole family. The next it's a touring Broadway musical.
No matter what kind of music you're into, the variety of McCallum Theatre options should include something in your wheelhouse. 
Considered a local dive bar, in the best sense of the word, the Hood has become the go-to place to see talented local bands and well-known touring bands. Local musicians like to play there because the crowd gets pumped and it has an intimate feeling like playing a house party. And music fans appreciate the high caliber of bands that have passed through like Chicano Batman, Modern English, Terry Reid and Kyuss. 
Oh, they also serve a pretty decent pizza. 
Looking to enjoy more live entertainment in Greater Palm Springs? Be sure to visit these spots during your time in the oasis.