'You are Included' is this year's worldwide Pride theme and who better to say it than Greater Palm Springs! Safely navigating the festival and city is easier than ever with open air venues.
If you're ready to explore this diverse and inclusive desert oasis with plenty of LGBTQ+ friendly establishments, here's a handy guide of what to see and do when visiting during Greater Palm Springs Pride. With six days of music, food and festivities, Palm Springs will be dancing in the streets and with this list you won't miss a beat.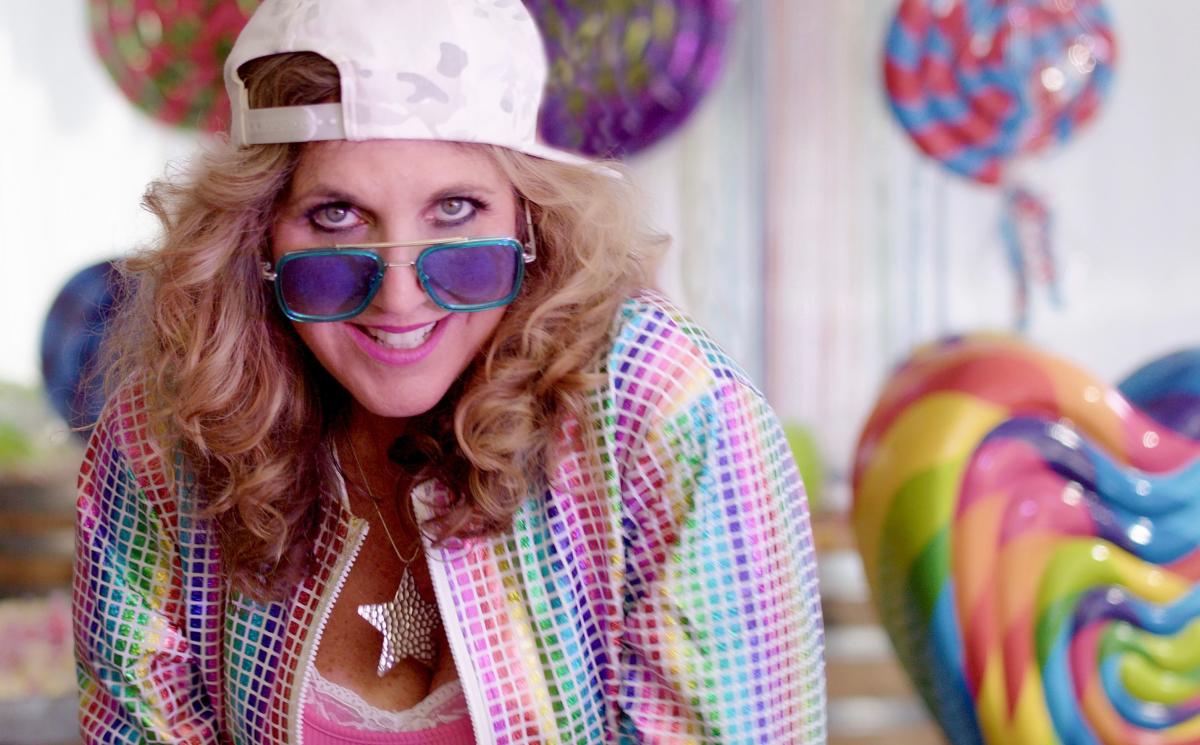 Jennifer Corday - Performer at Greater Palm Springs Pride (Photo Courtesy of Brad Fuhr) 
Get your Foodie Fix
The food scene in Greater Palm Springs has a little bit of everything. Mexican restaurants are staples of the destination and upscale Tac/Quila is worth the short walk on North Palm Canyon. Newcomer El Patio is right in the heart of festival activities and already a local favorite. Check out Il Giardino, a family-owned establishment just a few blocks from the Arenas Road venues. Or dine al fresco in the heart of Palm Canyon at Kalura Trattorio.
Looking for a drink or two? Head to Boozehounds, the newest dog-friendly bar on North Palm Canyon for a cocktail or grab a seat at Tommy Bahama's Marlin Bar for the perfect people watching seat on Palm Canyon. PS Air Bar offers quality cocktails in a unique speakeasy modeled after an airplane.
And finally, Weekend Brunch is back in Greater Palm Springs! Roly China Fusion's Drag Brunch , Eight4Nine Restaurant and Lounge and Ross Mathew's Bubbly Brunch at the Hotel Zoso are the perfect places to watch the parade or wrap up the weekend.
Explore the Outdoors
Dance to Third Eye Blind or Jody Watley at the official festival or get back to nature and hike some of the most beautiful trails in Southern California. Check out the Tahquitz Canyon Trail for waterfall oases. Keep that phone charged for those breathtaking Instagram posts!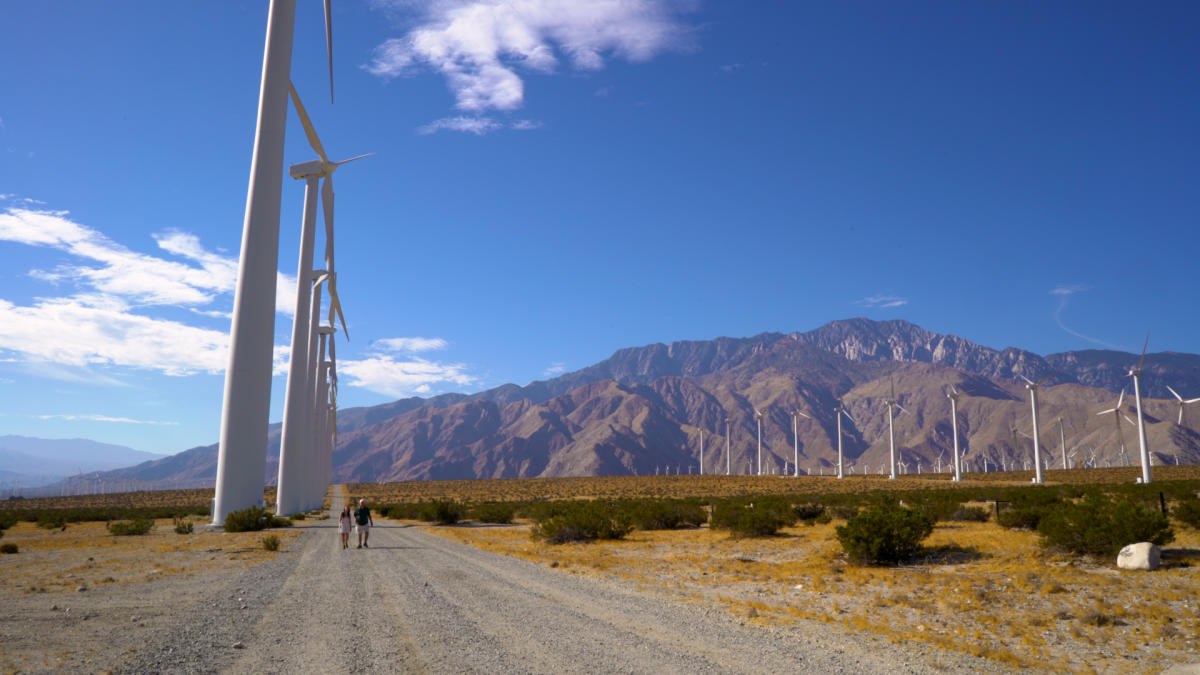 Take a selfie with Marilyn Monroe at the Forever Marilyn statue located at the corner of Museum Way and Belardo Rd, Palm Springs, CA 92262 or take a short excursion to the equally famous windmills. Get a one-hour photo pass for that up close and personal photo with the mammoth turbines.
Dance the Night Away
Music is at the heart of Pride in Greater Palm Springs and if you feel inspired there are plenty of Karaoke bars to stop by and sing a tune or two. RetroRoom is located close to the downtown festivities and with Drag Queen hosts and a laid-back atmosphere, it's a Palm Springs favorite.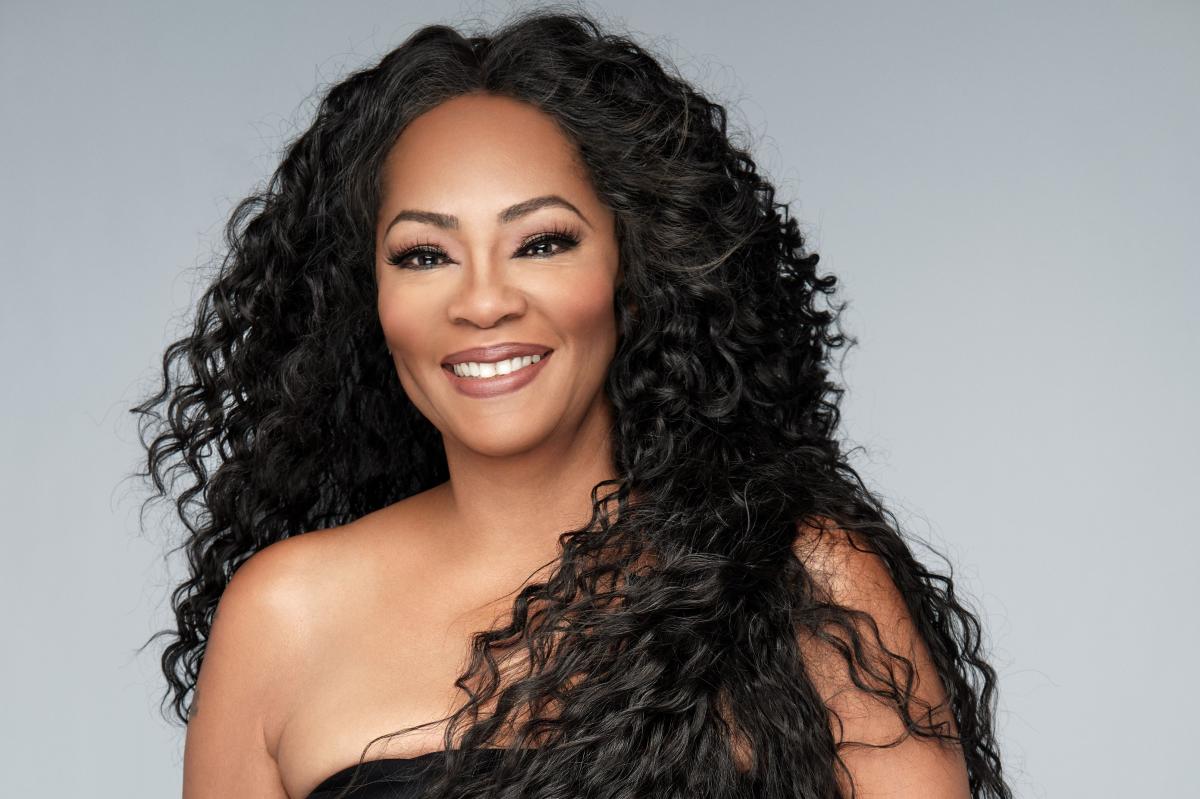 Jody Watley - Performer at GPS Pride (Photo Courtesy of Brad Fuhr) 
Continue the music tour at StreetBar, the community Grand Marshall for the Official Pride parade, with performers and legendary drink specials fit for the first gay bar to open in Greater Palm Springs. Keep it going and dance the night away at well-known nightclubs like Chill Bar and Hunters Nightclub.
Fun Finds
This year's Pride features a one-of-a-kind light art installation, and the art galleries on North Palm Canyon also can't be missed for unique galleries and gifts to take home for your envious friends. The Trevor Wayne Pop Art Gallery and Store and his well-known representations of the Golden Girls and other icons grace the walls of many residents and businesses and is worth a visit. Popular Palm Springs designer Christopher Kennedy defines desert living with his well-appointed décor showroom.
Don't stop shopping because Palm Springs has boutiques for every budget and taste. Covet the unique and authentic Japanese cookware and household items at Wabi Sabi Japan Living. Destination PSP has the largest selection of desert beachwear in addition to one-of-a-kind Greater Palm Springs gifts. Kat and Cody is the newest boutique to open right in the heart of downtown and their cheeky and colorful gifts are the perfect mementos for your Pride desert getaway.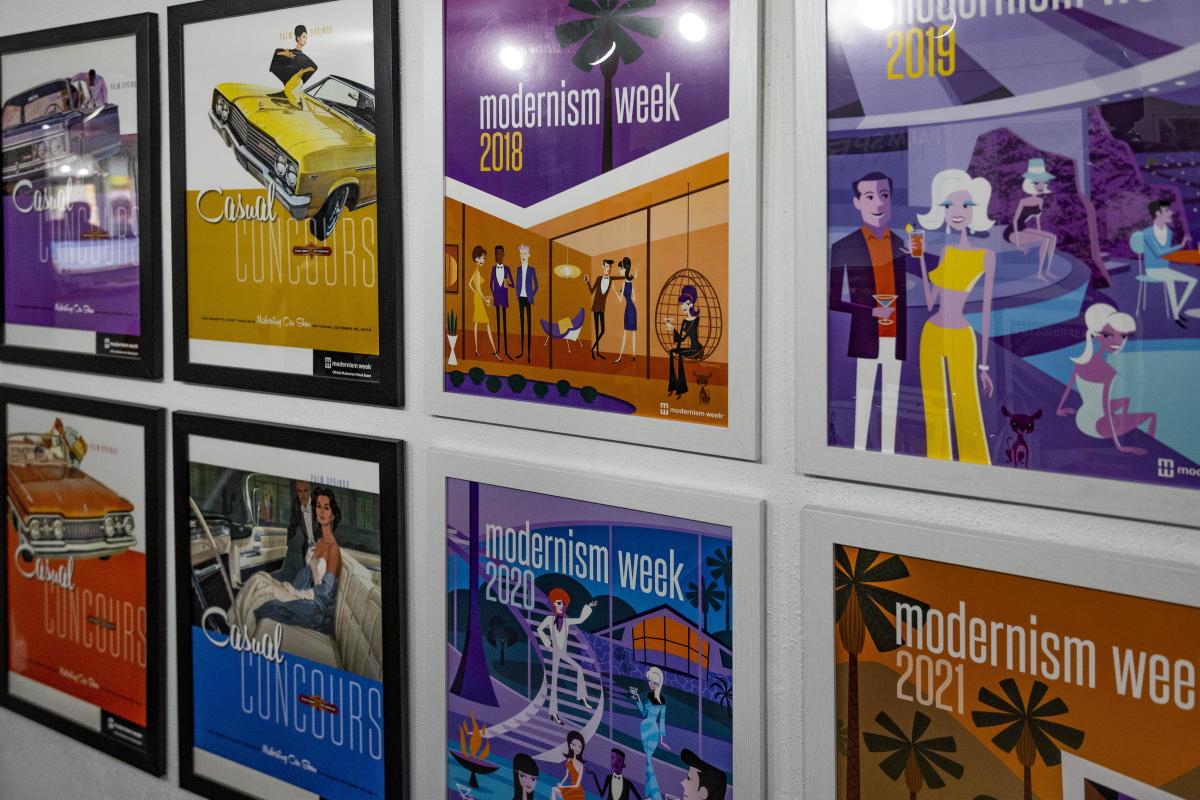 Fill those shopping bags at Bear Wear, Gay Mart USA or Queertique with the essential perfect outfit for your next night out or to bring gay Palm Springs back home with you. All are located close to or at the Arenas Road festivities.
All of these LGBTQ+ friendly businesses and community of Greater Palm Springs are happy to welcome everyone again to celebrate diversity and inclusivity.