Blog Created in Partnership with CurbFree Cory Lee. Cory Lee visited Greater Palm Springs in October and shared his experiences below. 
Visiting Greater Palm Springs as a wheelchair user, I didn't know what to expect. While spending some time there recently though, I quickly fell in love with Greater Palm Springs. It certainly lived up to its name with gorgeous palm trees, friendly people, and last, but by no means least, the wheelchair accessibility was terrific throughout the destination. I have compiled this list of three of my favorite things that I did in Greater Palm Springs, so hopefully, you'll enjoy these attractions and activities during your next visit to the area.
Iconic Midcentury Modern Architecture Tour
During my recent visit, I was super excited to see some of the most significant architectural wonders in Greater Palm Springs. Although you can complete this tour on your own, I opted for a proper tour with a tour guide, so that I could enthrall myself in seeing the structures and hearing the history behind each amazing building. 
With the guide riding along with me in my own wheelchair-accessible vehicle, I was able to see the Palm Springs Art Museum, the Kaufmann Desert House, and the House of Tomorrow, among a huge list of other gorgeous architectural designs. A wheelchair-friendly tour can be arranged by contacting Trevor O'Donnell of PS Architecture Tours at https://www.psarchitecturetours.com/ or via email at trevodonnell@gmail.com 
Explore Sunnylands Center & Gardens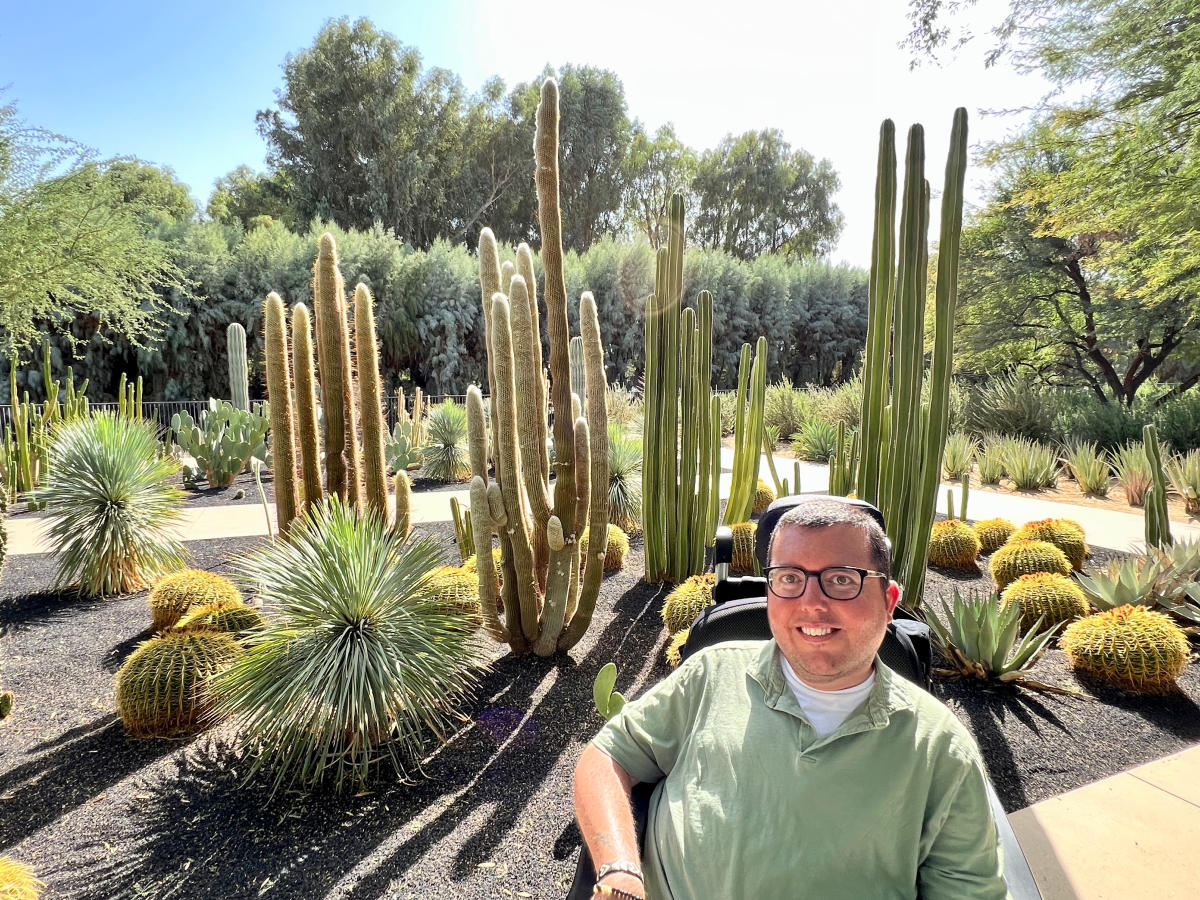 Sunnylands Center & Gardens is one of the most unique places to visit in Greater Palm Springs. It was founded by Walter and Leonore Annenberg as their private estate, but it has also been called the "Camp David of the West Coast,"as it has been host to an incredible clientele list with the likes of Queen Elizabeth and even our very own Barack Obama, who has frequented here 13 times! Over the years, it has become a place for world leaders to come together, relax, and discuss important issues. 
Sunnylands has a 15-acre garden and museum that are both free to visit and you can view a 20-minute film that explains the history and importance of Sunnylands. If this makes you anxious to see and learn more about this incredible estate as it did me, you will want to take the wheelchair-accessible open-air tram tour for a low cost of about $30 per adult. This tram takes you all the way to the front door of the Annenberg original home, circles around the golf course, and goes along the outer edge of the guest houses and swimming pools. This is truly a spectacular place, and you will be amazed to learn about the importance it has given our history in America. 
Visit The Living Desert Zoo and Gardens
Considered to be one of the best zoos in the country, I knew when visiting Greater Palm Springs that this was at the top of my list of "must-do's." Located in this SoCal oasis, the zoo is home to hundreds of animals with the most amazing landscapes. 
I was so close to all the animals with great accessible viewpoints and smooth, paved pathways. The carousel was wheelchair accessible as well with an easy loading ramp that the friendly zoo staff put into place. For an extra cost, I was even able to feed a giraffe! Feeding the giraffe was undoubtedly a highlight of my trip. The Living Desert Zoo and Gardens truly is now at the top of my list for accessibility and fun.
Greater Palm Springs is now one of my favorite places and it quickly climbed high on my list of accessible destinations in the U.S. If you want a gorgeous paradise surrounding you, without even having to worry about finding enough accessible things to do, Greater Palm Springs is your new "happy place." Get started on planning your itinerary with these Things to Do Greater Palm Springs.