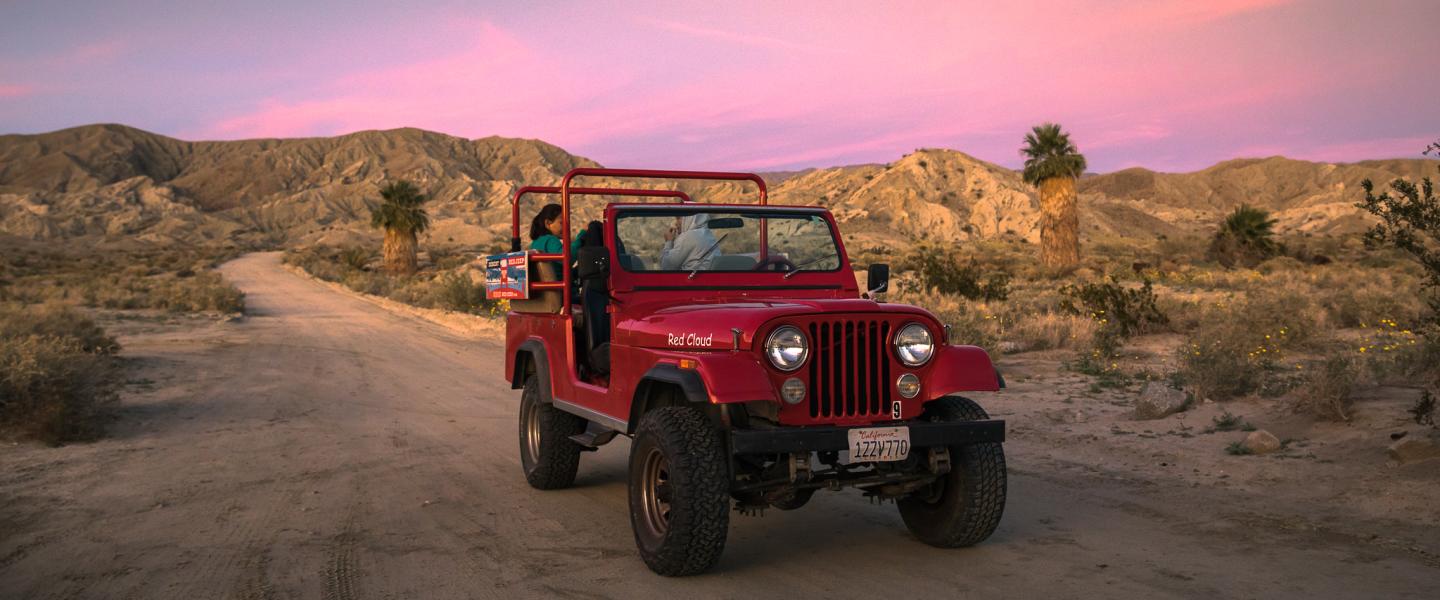 Whether it's a trail ride through a palm oasis, birding at a peaceful lake or taking a 4x4 tour to explore canyons and foothills, Greater Palm Springs is home to all kinds of incredible outdoor adventures. Be sure to charge your camera batteries, because these are the top spots in town for incredible photo ops.
Take a Stroll Through the Local Gardens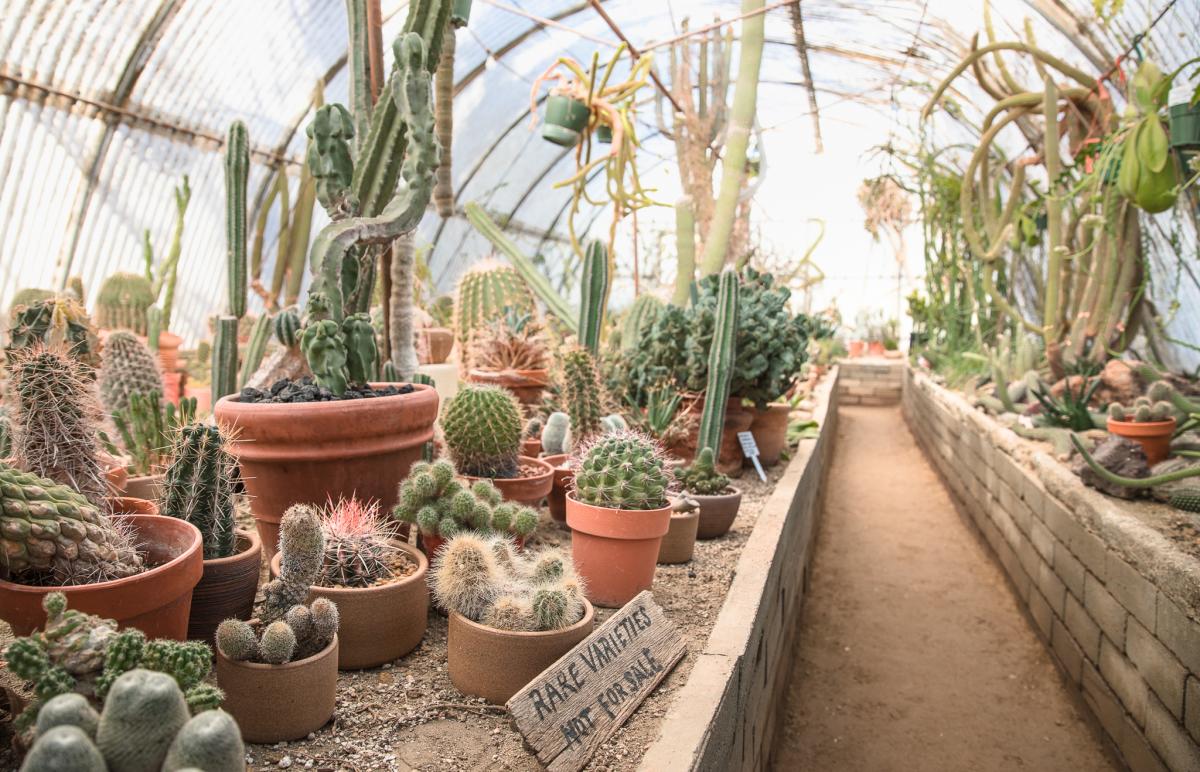 With a cactarium (pictured above) and handmade signs offering details about flora in and around Greater Palm Springs, the Moorten Botanical Garden is a fantastic stop for nature enthusiasts and inquisitive kids alike. Go early to beat the crowds, and in addition to a macro lens, you might want to bring a telephoto, as a number of birds frequent this spot. If you're interested in purchasing plants, the garden has a great selection of everything from tiny succulents to large barrel cacti. Admission is $5 for adults, $3 for children 15 years and under, and free for kids five and under.
Stand Next to a 400-Foot Wind Turbine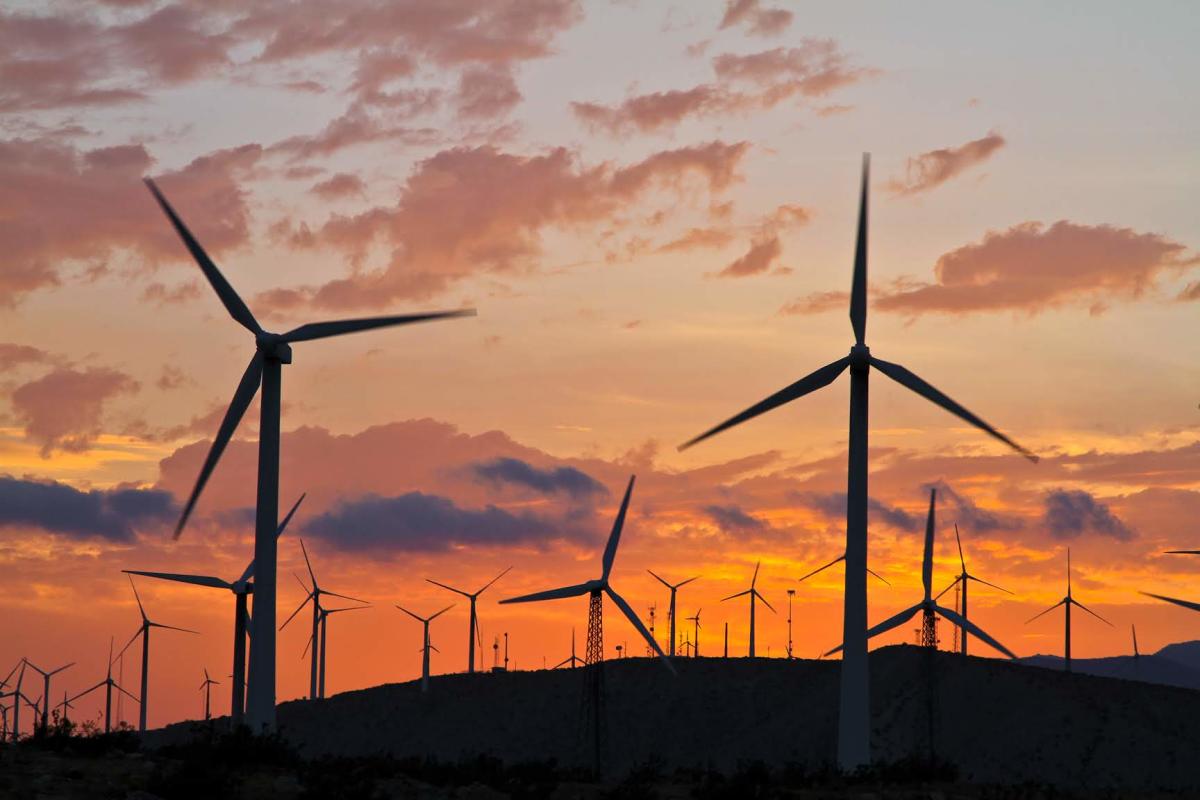 Though they were not welcomed by the community initially, the sea of windmills along Interstate 10 are now considered iconic structures. If you are interested in learning more about the power they generate — and how they've evolved over the years — Palm Springs Windmill Tours will answer all of your questions. After a brief presentation, an air-conditioned van will take you right up to the base of several turbines, some of which reach heights of over 400 feet. Tickets are $49 for adults, $24 for kids 18 and under, and free for kids eight and under.
Splash Through an Oasis on Horseback
From cacti to a verdant oasis, you can see it all if you book a trail ride with the friendly folks at Smoke Tree Stables. The family-run business offers both private guided tours and group adventures, plus equine therapy. The shorter trail ride option takes you around the base of the Santa Rosa Mountains, and the longer one passes through Andreas Canyon. Private rides start at $50 per guide per hour, with group rides priced between $60 and $120.
Push Your Limits Rock Climbing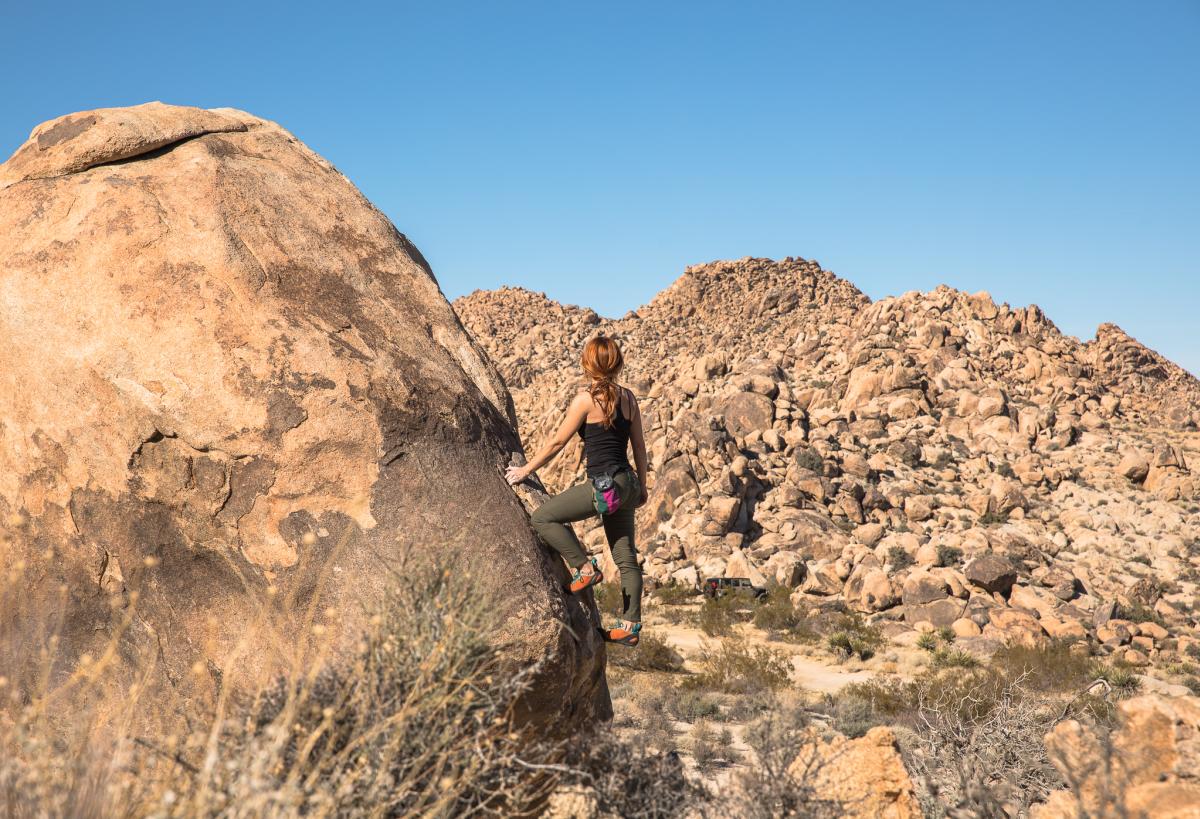 Just an hour away from Greater Palm Springs is Joshua Tree National Park, which is home to incredible desert landscapes — and world-famous rock climbing routes. If you're not an experienced climber, or if you don't have the right gear, the amazing team at Stone Adventures has you fully covered. If it's your first time, a half-day private lesson is your best option, but if you have your own gear and you're simply looking to get back into the groove, the Gym to Stone class is an excellent fit. The guides at Stone Adventures will find a program that best suits your needs, all while making you feel safe and confident. Four hours of private guiding starts at $250, with the Gym to Stone class starting at $330.
Scope Out the Birds at Lake Cahuilla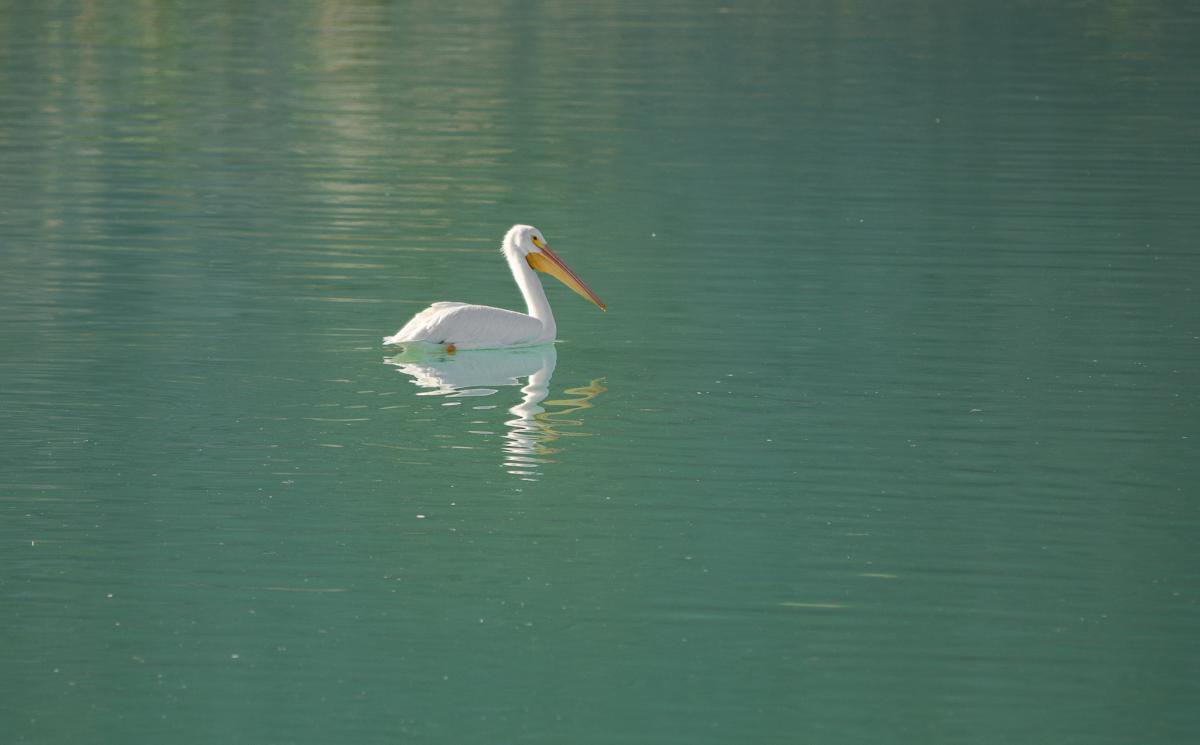 In addition to a stunning view of the mountains, the Lake Cahuilla Recreation Area features a man-made lake that is home to a number of avian species. From pelicans to egrets, you'll see both migratory and resident birds, so it's best to bring a long lens (or binoculars) and kick back and relax. If you're interested in staying more than just a few hours, the campground has hookups at select RV sites, and in addition to fishing and equestrian facilities, there is a pool and a sand volleyball court at the rec area. A day use pass is $6 for adults and $3 for children 12 and under. 
Get Off the Grid on a 4x4 Jeep Tour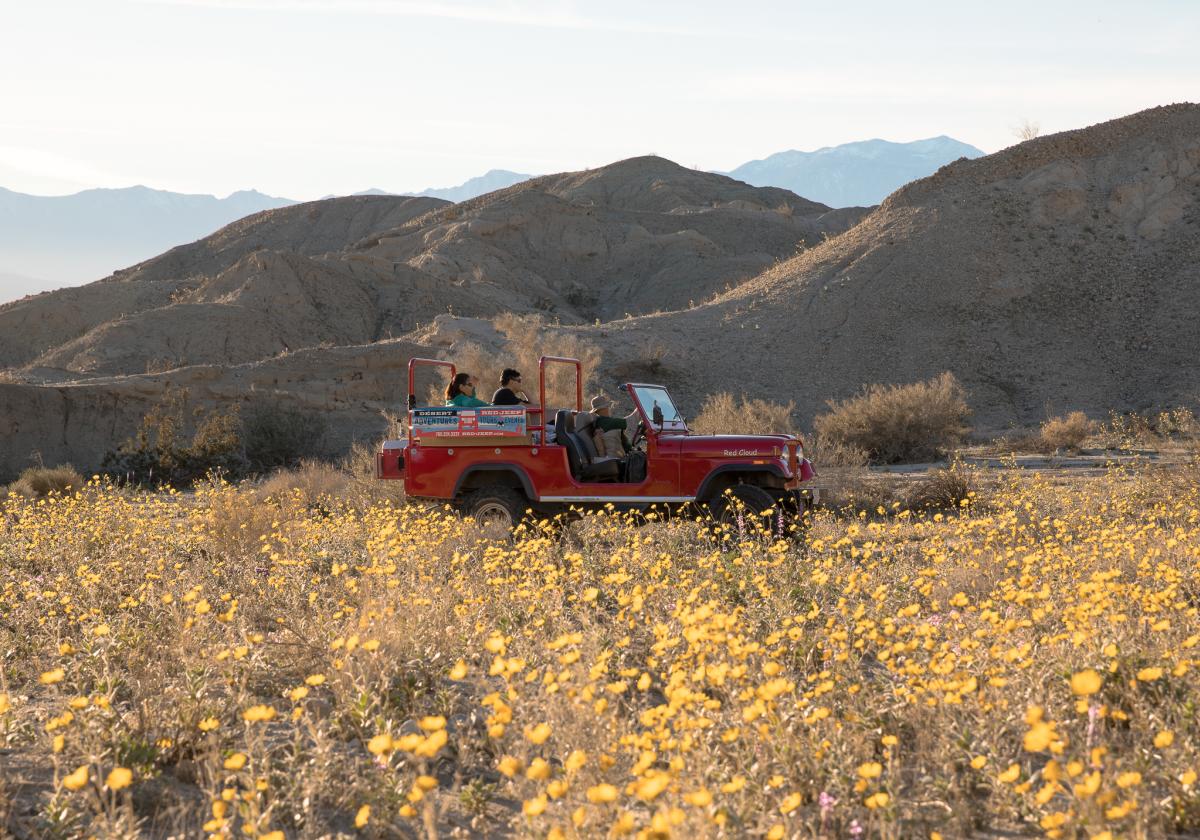 These rugged rigs may kick up some dust, but you'll have a blast exploring new territory with your guide. While cruising through slot canyons and down washes, you'll learn about regional geology and Native American culture, and you'll even get to sample several edible plants. The sunset ride is the best option for those wishing to stay close to Palm Springs, but Desert Adventures Red Jeep Tours will take you to Joshua Tree National Park, Indian Canyons, Mecca Hills and the San Andreas fault, too. The shorter tours start at $140 per person; Mecca Hills is a $450 flat fee for up to three guests, and $150 per person for four or more guests.
Stargazing in Joshua Tree National Park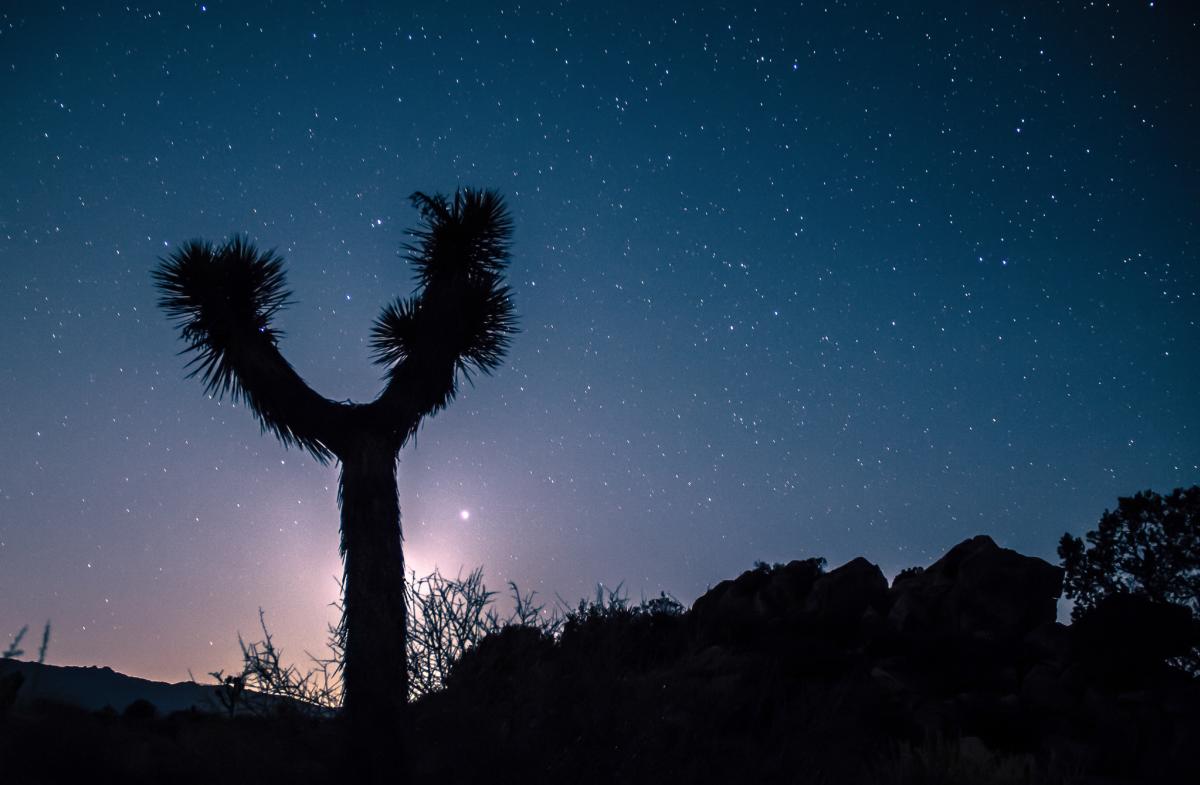 From mild weather to the very beginning of Milky Way season, spring is one of the best times to camp in Joshua Tree National Park. While prime Milky Way season is generally June through August, Joshua Tree is an International Dark Sky Park, so you'll always leave with some incredible astrophotography shots, especially if you time your visit around a new moon. There is a $30 park entry fee (or annual pass) required for Joshua Tree National Park; tent sites are $20 per night at Indian Cove and Black Rock Canyon campgrounds.
Float Through the Sky in a Hot Air Balloon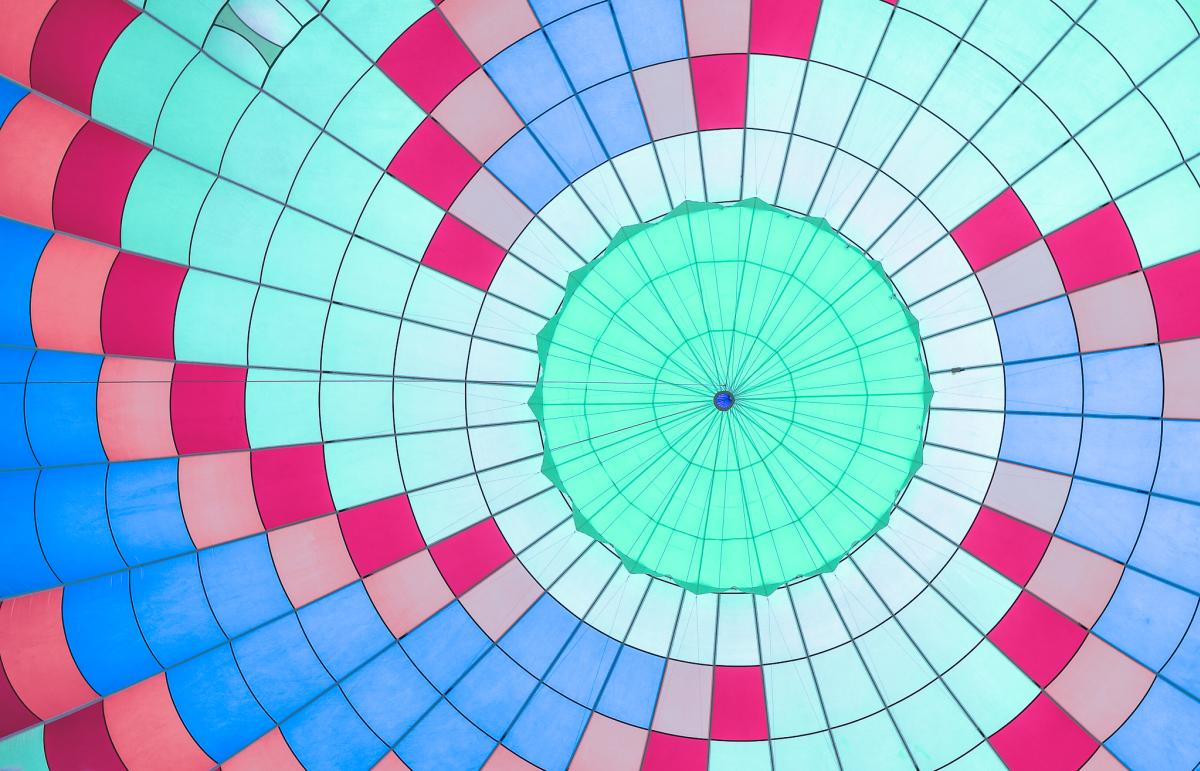 If you've been in a hot air balloon before, then you know how smooth of a flight it is, making it an incredible way to capture both photos and videos of the landscape below. Factor in the light on the mountains in the morning, and you might run out of space on your memory card. Fantasy Balloon Flights is the go-to carrier in Greater Palm Springs, with options for sunrise flights and evening flights during the winter months. The cost is $195 per guest, and there are also options for private tours and events as well.
Are you looking for more photo-worthy adventures in the oasis? Discover more fun things to do in Greater Palm Springs.