What does it mean to find your own oasis? Is it basking in the sun or being amazed under the stars? Is it poolside chill or the thrill of a mountainside hike? Is it feeling the rhythm of the local nightlife? Or is it simply doing nothing at all?
Finding your oasis is doing what brings you joy and passion to life.
The message behind our destination's theme song, "Find Your Own Oasis," has never been timelier or more meaningful. In this original music video produced in collaboration with Summerland Creative, local musicians, artists and poets come together to tell Greater Palm Springs' story with unbridled affection. It has become an anthem of their pride, their freedom and their passion, played with heart and soul.
In collaboration with artists below, the Visit Greater Palm Springs Brand Music Video captures one traveler's personal journey as she finds herself enveloped in a spirit where genres of music and beats seamlessly blend from one to the next to showcase our diversity in people, cultures and geography. Read on to discover the biography of all the artists involved in the making of 2020 Find Your Oasis music video.
Click below to view more details about each artist.
1. DJ Alf Alpha (Raphael Lopez)
DJ, Music Producer
Palm Desert, CA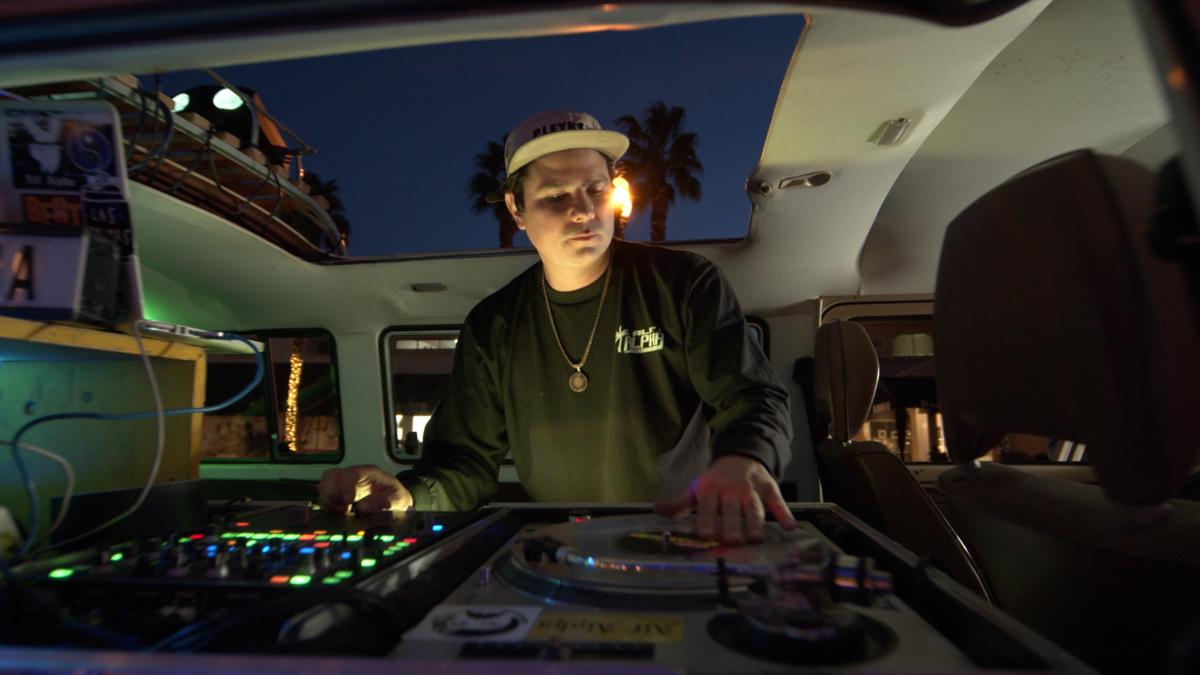 Alf Alpha (aka Rafael Lopez) is a DJ, Music Producer and Artist based in Palm Desert, CA. He creates and performs Hip Hop and electronic dance music, including soulful Hip Hop Beats, House, Funk, Latin and amalgamations of Electronic. The unique hybrid of Hip Hop and Electronic dance music that he has cultivated fits well with nightclubs, festivals, art shows, TV, film scores, and private events.
In 2009, Alf Alpha released his first official music album "Jump Wildly About" with Japanese record label Yanase Production. He gained international notoriety for this release and was featured in the legendary Wax Poetic Japan Magazine Issue 03. In 2010, he self-released the beat tape "He Pleys So Good". The tape featured 42 instrumental hip hop tracks and highlights his unique production style. The music project gained support from the international music community.
In 2011, Alf Alpha was invited to perform at the annual Coachella Valley Music and Art Festival and has been an artist at the festival every year since his debut. In 2019, he was invited to perform on the Coachella Main Stage. Alf Alpha's Coachella 2019 Main Stage performance featured all his original music productions and highlighted his unique style.                                                  
Also in 2011, Alf Alpha started producing the monthly party "World Famous Party" at ACE Hotel Palm Springs. He has performed DJ sets at many esteemed venues nationally in Los Angeles, San Diego, Texas, New York, Boston, Denver, Portland, and Las Vegas. He has performed internationally in countries such as Mexico, The Bahamas, Jamaica, and Bolivia.
As a music producer, Alf Alpha continues to evolve his unique musical styles. In 2013, he debuted his live musical project "Alf Alpha y Los Pleyboyz" at The Tachevah Block Party in Palm Springs. The project featured Alf Alpha performing original music with a live 7-piece band. This project has expanded him as a music producer collaborating with many live musicians and vocalists. Alf Alpha's original music has been featured in commercials, television, films, fashion shows, & museums. He recently completed his first Movie Soundtrack for the feature film "Palm Swings," which was released in 2018.
In addition to being a DJ, Music producer and Artist, Alf Alpha also works as an educator. In 2015, he began working with Palm Springs Unified School District where he helped create DJ workshops at all high schools throughout the district. His program teaches students the history and fundamentals of Djing, including how to use Serato DJ software, during the six-week DJ Workshop. Alf Alpha is also a philanthropist and co-founder of the non-profit Coachella Valley Art Scene organization in 2008. The organization worked to educate, cultivate, and celebrate arts, music, and culture in the Coachella Valley.
As an artist, Alf Alpha continues to explore new ways to share his art and expand his reach. One of those new ways is with his love for vintage cars. Alf Alpha collects vintage VW buses and converts them into mobile DJ booths with lighting and sound systems. He currently has a fleet of
3 vintage VW buses. His 1979 bus is named "Super Sonido". His 1971 bus is named "Alf Alpha" and
his other 1971 bus is named "Playboy". Each bus has its own unique personality. These mobile DJ booths are great for private or public outdoor events. Alf Alpha loves to bring his art to the people and is thrilled to literally start a party anywhere!
2. Angie and the Deserters 
County/Americana Rock
Rancho Mirage/ Los Angeles, CA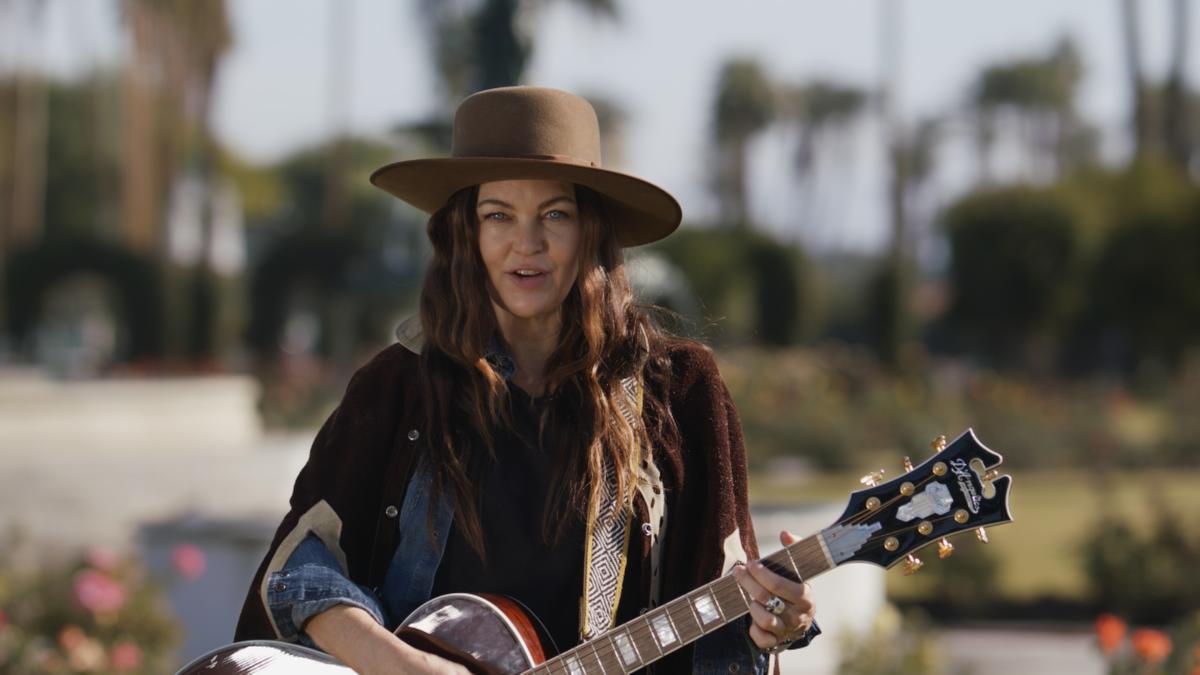 Born in upstate NY in a small town called Potsdam in what many refer to as the North Country, singer-songwriter Angie Bruyere spent her childhood running through the backwoods and roaming the train tracks, living the simple life that inspires imaginations of which lyrics and melodies are made. Settling in Southern California at a young age, Bruyere began a modeling career that took her on a journey around the world – experiences that can be felt throughout many of her songs. Pen and paper always in hand, she began writing poetry and playing her guitar, lending itself naturally to combining her two passions into what has become a body of musical work that she continues grow daily.
Drawing much of her inspiration and influence from such bands as Fleetwood Mac, Tom Petty and The Rolling Stones, it wasn't until she discovered her deep love for artists such as Gram Parsons and Willie Nelson that her country/Americana rock style was born. Her unique sound and soul sets her apart from many other artists of her kind. Her mesmerizing vocals full of rasp and roughness make her a force to be reckoned with, revealing the authenticity and edge of her Americana / Outlaw country ways.
In 2014, Bruyere released West of The Night featuring singles such as "Mason Jar" and "Goodbyes."  Soon after the album's release, Fender highlighted her as Artist of The Month and invited her to re-record both singles in their Fender Sessions Live Jams. "Bruyere's sultry voice stood out, as she possesses a distinctive purr that is both sweet and dangerous at the same time".
Armed with her brand-new single entitled "Country Radio", the upbeat track showcases her Americana/Outlaw roots and is the first single off of her forthcoming EP, Blood Like Wine, produced by Jeff Hutchins (Keith Urban, Carrie Underwood, Clint Black, Shania Twain). Her upcoming Blood Like Wine EP was recorded at the legendary Castle Recording Studios in Nashville, TN.
Angie Bruyere has toured extensively throughout Europe and the US, and has enjoyed performing in many of her hometown's premier venues such as The Troubadour, Pappy and Harriet's, The Whiskey A-Go-Go, The Roxy, The Mint, and many more.
3. The Flusters
Rock/ Pop
Palm Desert, CA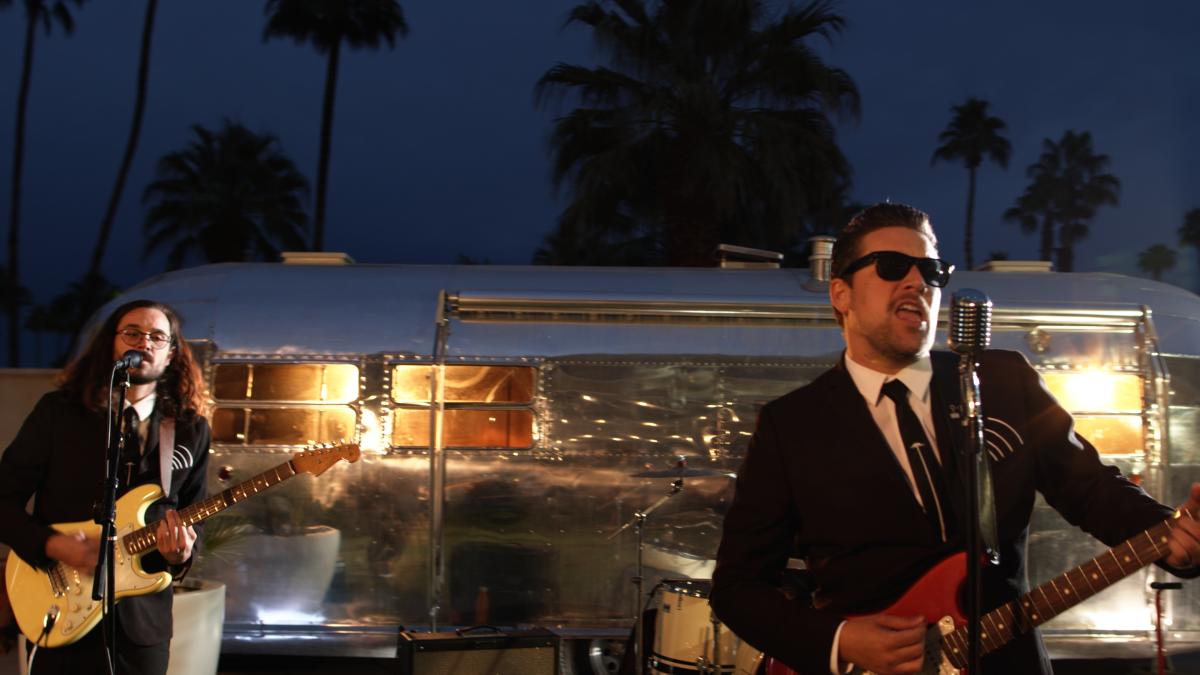 "Palm Desert quartet the Flusters gained some notoriety in 2016 when they were one of the local bands added to the Coachella lineup. Since then — besides remaining one of the sharpest- dressed bands out there — they've toured nationally and cultivated a retro/modern sound they call "Dreamsurf," which is the title of their debut album. The foursome (singer-guitarist Dougie VanSant, guitarist-vocalist Danny White, bassist-vocalist Mario Estrada and drummer Daniel Perry) play an affecting mix of hyper-romantic guitar-pop that at times sounds like Morrissey giving a concert out of the back of a Woody at a beach party…"- BUZZBANDS LA
The Flusters are one of Coachella Valley's most beloved bands and have performed at almost every major festival the area has to offer: Coachella 2016, Rhythm Wine & Brews 2017, Desert Stars 2018, SoCal Psycheout 2018 and Joshua Tree Music Fest 2019. The Flusters have also received several local music awards: Best Local Band 2015 - CV Independent; Best Single 2017 "Everyday Dreaming" - CV Weekly, Best Local Band 2017 - CV Independent, Best Live Performance Band 2018 - CV Weekly, Best Band 2019 - CV Weekly.
The Flusters are currently gearing up for the release of their new single "We Were Young" and it is no question they've yet again captured the ever-elusive warmth of nostalgia with their "bright-minded 80's esque jam" - We All Want Someone To Shout For. With nods to New Wave powerhouses such as Tears For Fears, The Cure and Echo and The Bunnymen, "We Were Young" is an adventure into the safest places of your memory. It is the band's first release since their 2019 debut album "Dreamsurf" and reflects a departure from The Flusters' traditional, retro/modern indie/surf sound.
4. Assata Madison
Global Professional Tap Dancer
Los Angeles, CA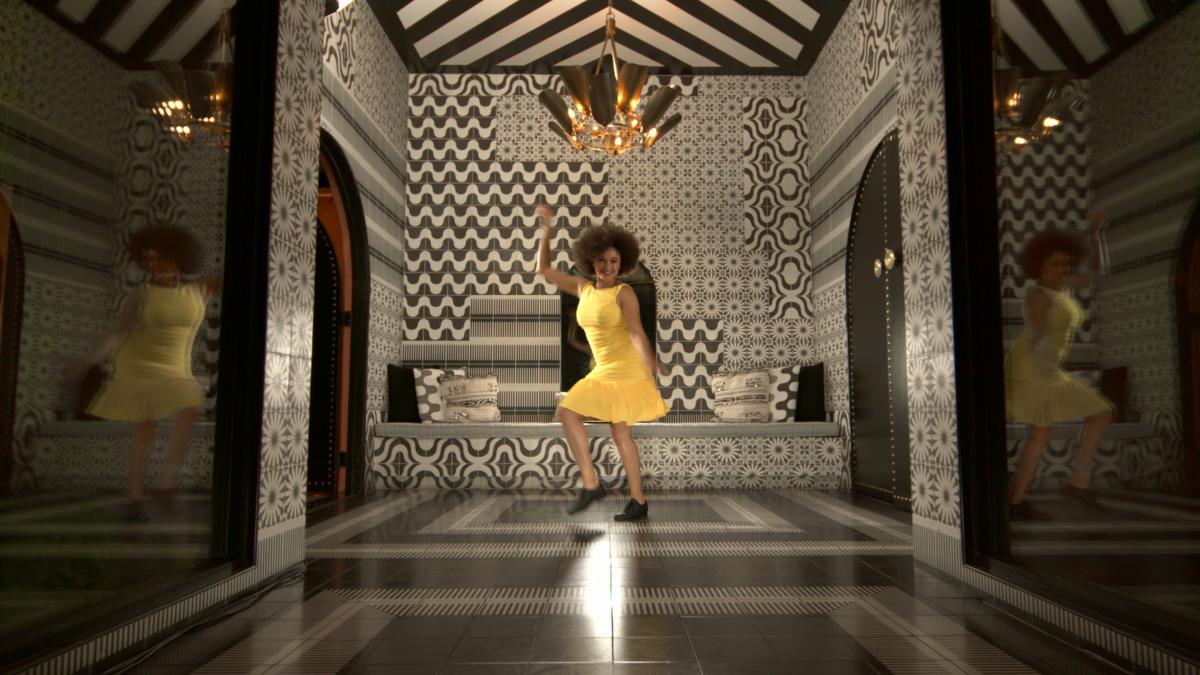 Assata Madison is a professional tap dancer from Los Angeles, CA. Assata's passion is to inspire others through dance to express their gifts and discover their passion and purpose.
In her youth, she trained with Paul and Arlene Kennedy at Universal Dance Designs. As a UCLA undergrad, she studied under Lynn Dally, Artistic Director for Jazz Tap Ensemble. She also studied at Jacob's Pillow Tap Program in 2010 and 2012.
Assata Madison is a part of the DC Tap Festival family as a faculty member and member of the festival management team. She enjoys teaching in her hometown Los Angeles at Lula Washington Dance Theatre, everybody dance!, Creative Learning Academy, and Youth Dance LA. She performs as a member of Chloe Arnold's Syncopated Ladies and Dessy & Rickey's Parlor Social. She also performs as a solo artist locally and internationally.
Along with being a tap dancer, Assata is a community builder in Los Angeles as a member of Wisdom From The Field providing services to under-resourced communities of color.
5. Mackenzie Graham-MACKandgold
Pop Artist
La Quinta, CA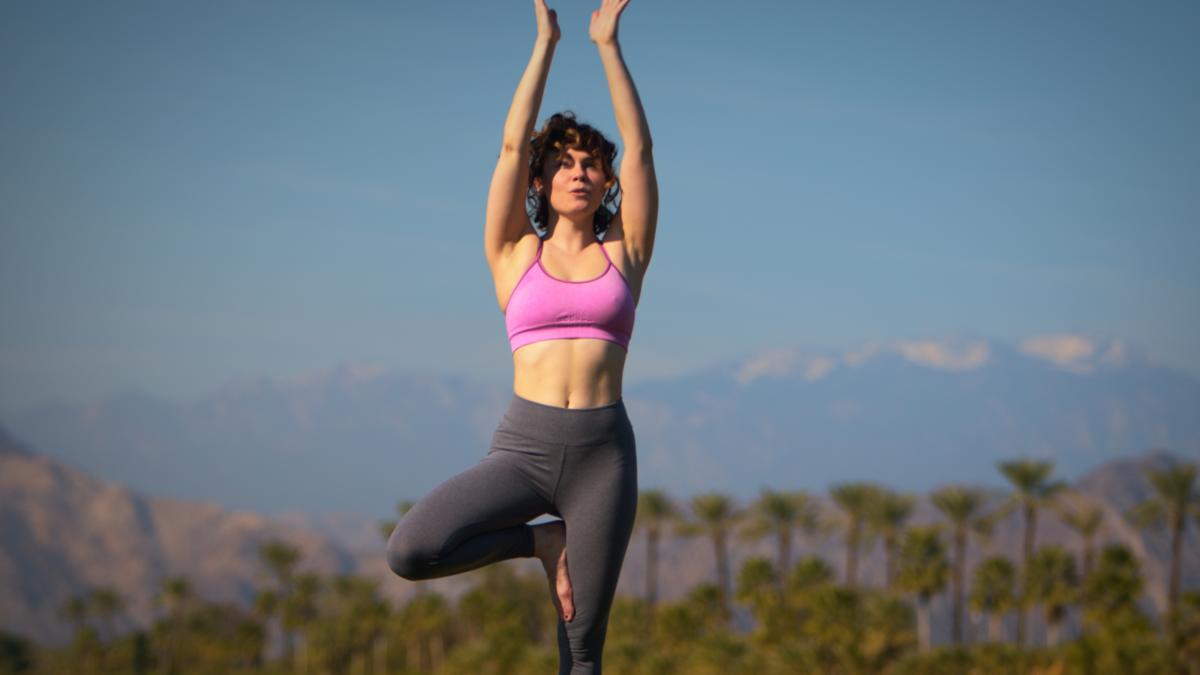 Mackenzie Graham, better known by her stage name, MACK, has been making music since the age of 15. The self-taught singer, guitarist and pianist is writing lyrics on the topics of heartbreak, using sex as a physical band-aid, and living life as a "starving artist" in LA.
MACKandgold has a unique talent for crafting visual, emotionally-driven landscapes with her soulful guitar melodies and sultry voice. Her bass-driven, funky grooves allow you to dance and sway through stories of love, loss and life.
6. Dante Mitchell
Poet / Recording Artist/ Traveling Spoken Word Performer
Los Angeles, CA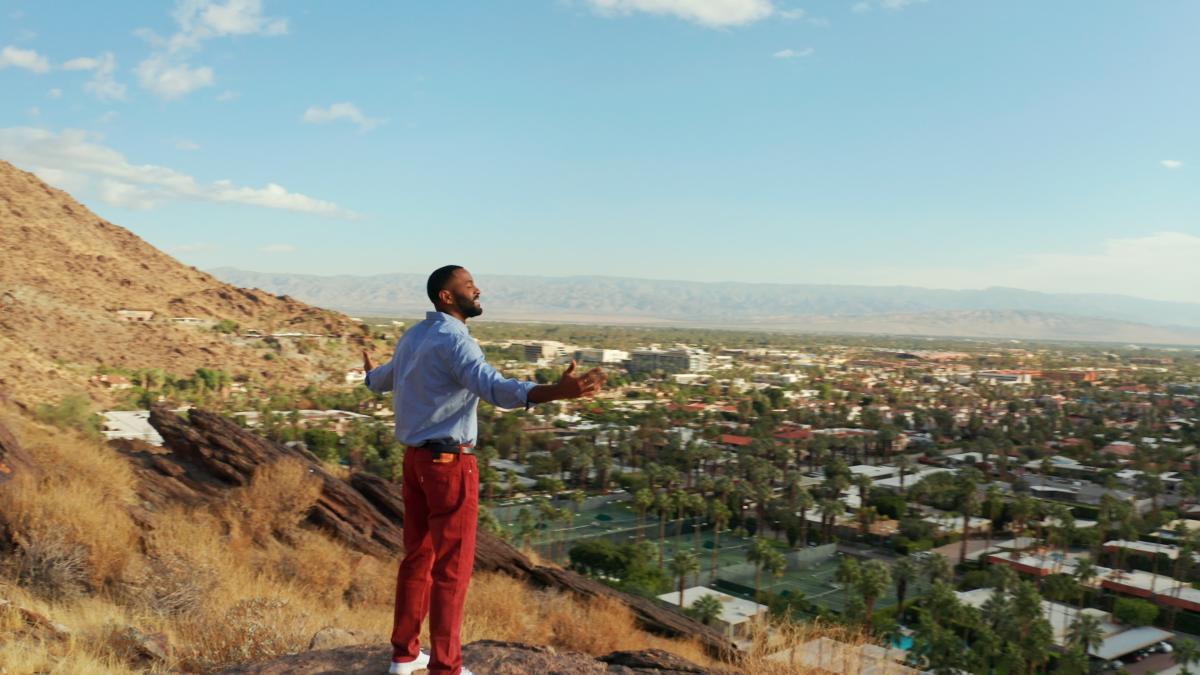 A native of Inglewood, CA, Dante Mitchell aka 'Prince of the Ghetto' is a writer, performance, and recording artist based in Los Angeles. His published works have been featured in anthologies, newspapers, magazines, and audio recordings.
Dante Mitchell started performing at local open mics across Southern California at age 17. He has since performed across the United States. Dante has been a guest speaker at numerous high schools and college campuses performing and promoting literacy. He has hosted shows and community events sponsored by his non-profit The Cipher Complete. As an ambassador for his community, Dante aims to inspire the youth to overcome the hardships of the inner city.
7. Michelle Packman​
Cellist/ Traveling Musician/ Composer
Long Beach, CA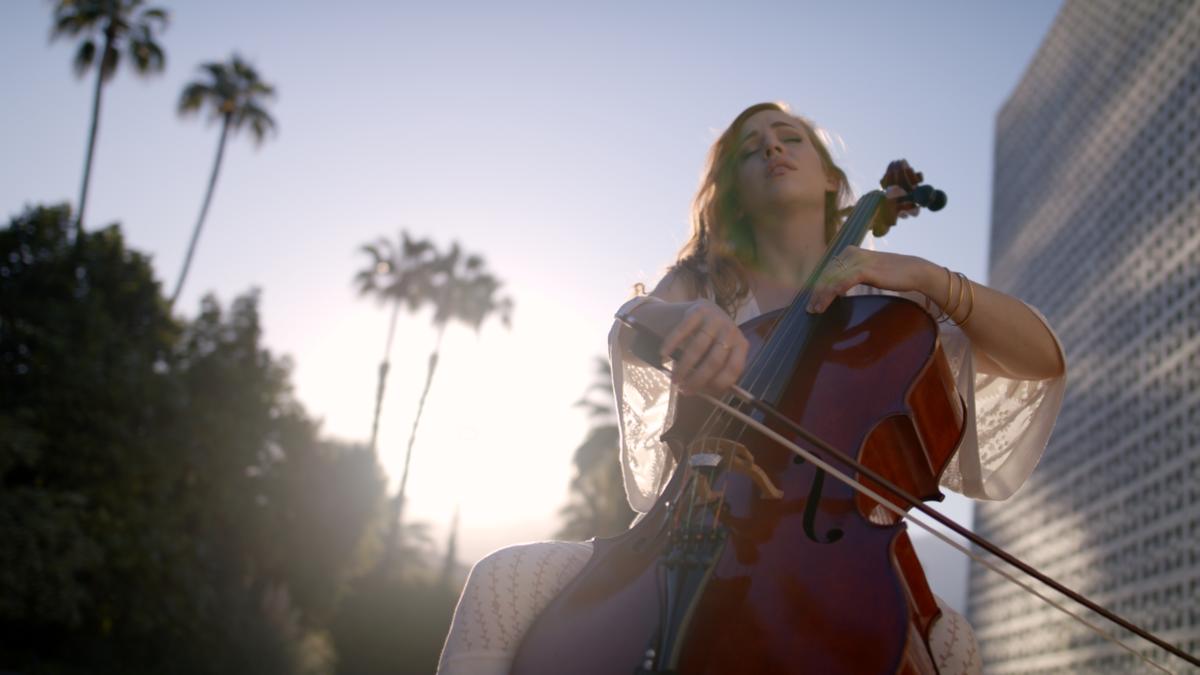 Michelle Packman is a classically trained cellist, music teacher, contractor, and arranger in the greater Los Angeles area. With over a decade of orchestral, chamber, pop, rock, and jazz experience, Packman is lauded for her versatility and adaptability on the cello.
Packman's music degree was fulfilled with honors at the Cole Conservatory of Music on the campus of CSU, Long Beach, where she studied with Dr. David Garrett of the LA Phil. Her musical education includes mentorships with Dr. Maggie Parkins, Joseph Mendoes, and the revered late jazz cellist and pianist, Freddie Katz, about whom she has also written an ethnography. Throughout her education, Michelle has performed in masterclasses with Peter Marsh, Alexander String Quartet, Dr. Janet Crouch-Shulman (M.AmSAT), and Turtle Island's cellist, Mark Summer. Since her graduation from CCM, Packman plays regularly with traditional string ensembles, including Luna Strings West, Atlantic Strings, and the Pacific Coast Quartet. She has played with the Orange County Symphony, the Bakersfield Symphony, and the Southeast Symphony.
While she can hang with the traditional ensembles, her favorite music is the living stuff: contemporary pop, hip hop, film scores, EDM, rock, and more. She plays alternative styles of music with the electric, all-female string ensemble, Electric Angels. Michelle has played for orchestral and solo sessions for Riot Games' "League of Legends", she has participated in Hollywood Scoring's Future Session Players Clinic under the baton of Bruce Broughton, playing cues from major motion pictures.
Michelle Packman has been featured in music videos for the American electronicore band, I See Stars, and has played on stage with the Columbian-American DJ, Erick Morillo. She has played with legendary hip-hop artist, Coolio. She has played sessions for major video games and prime time television. She is currently the band cellist for the pop artist, Maisy Kay, cellist for the band MetronOhm. She is a section musician for the Loft Sessions, directed by composer Evan Chapman, which has been featured on NPR. She is a cellist, composer and photographer for The Journey Project, a collective of musicians and sound designers who travel the world and create sample libraries and tracks using sampled sounds captured on the field.
8. Jesika von Rabbit
Pop Artist
Joshua Tree, CA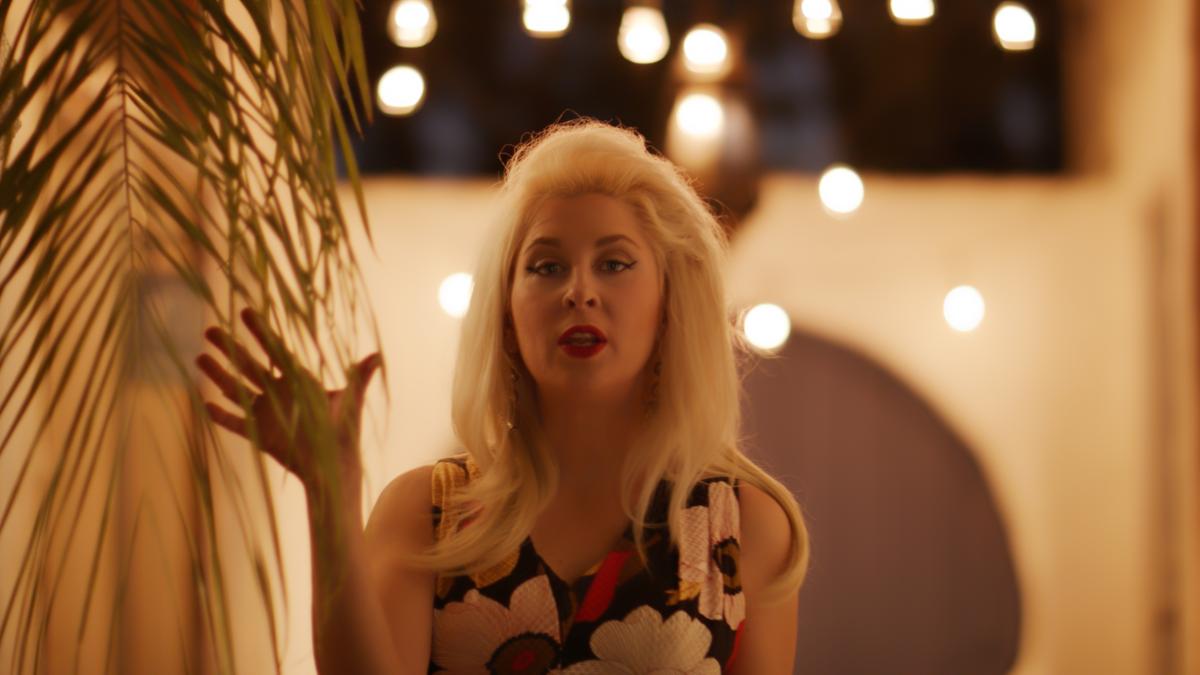 Jesika von Rabbit, the prolific and versatile former frontwoman of Joshua Tree's hi-desert trailblazers Gram Rabbit has recorded two solo albums since the group's split; 2018's Dessert
Rock and 2015's Journey Mitchell, both on Dionysus Records. While Journey Mitchell is laden with
new wave-influenced synths, keyboard melodic and infectious dance beats, Dessert Rock is an avalanche of appetizing amalgams that incorporate hints of calypso, sci-fi, psychedelic, rock, electro and funk. Jesika also appears on a 45 released by the legendary Sympathy for the Record Industry consisting of her unique interpretation of Culture Club's "Do You Really Want to Hurt Me" backed with the non LP cut "Din Ho". Recently, von Rabbit paired up with Music Heals Inc. founder Jason Nutter for an Americana flavored single and video titled "Joshua Tree".
Jesika von Rabbit's solo endeavor began with her performing literally solo with two dancers and has evolved into a full band line-up that includes former Gram Rabbit guitarist, and independent producer Ethan Allen. JVR has toured with Eagles of Death Metal, performed at Desert Daze and has shared the stage with a diverse roster of acts including Wanda Jackson, Cat Power, and Crystal Method. Dubbed "The Queen of the Hi-Desert", she even has a menu item named after her, at the world renowned Pappy & Harriet's in Pioneertown, CA, the delicious "Nachos von Rabbit".
"She is drop-dead gorgeous and has an absolutely incredible voice. But von Rabbit is more than a pretty chick singer. She is an innovative creator and expressionist as well as one hell of an entertainer… Her show is brilliantly nonsensical; a sonic and visual spectacle that is unlike any other and you cannot take your eyes away. She is an artist that you just have to keep coming back to see because you evolve every time you do." – Coachella Valley Weekly
Jesika von Rabbit's original compositions have been licensed to CSI, Life, The Real World, Sons of Anarchy, Crash, Hit & Miss, Crazy Stupid Love and War Inc., as well as a commercial spot for Fruit of the Loom that aired during the 2012 Summer Olympics.
9. Matt Sorum​
Drummer
Palm Springs, CA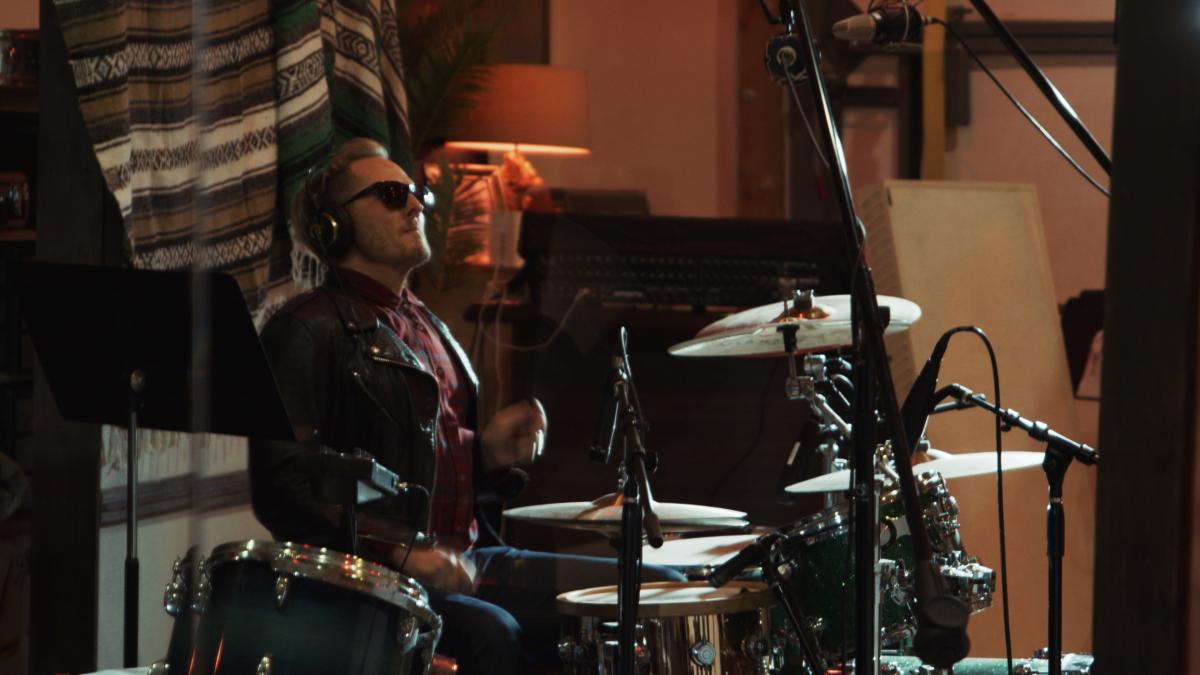 Matthew William Sorum (born November 19, 1960) is an American drummer and percussionist. He is best known as both a former member of the hard rock band Guns N' Roses, with whom he recorded three studio albums, and as a member of the supergroup Velvet Revolver.
Sorum is currently a member of the touring project, Kings of Chaos, and is a former member of both the Cult and Y Kant Tori Read. Sorum was also a member of Guns N' Roses side-projects, Slash's Snakepit and Neurotic Outsiders, and has released two solo albums, Hollywood Zen (2004) and Stratosphere (2014). He has been the drummer for the supergroup Hollywood Vampires since 2015. His latest project is Deadland Ritual, featuring Black Sabbath bassist Geezer Butler, Billy Idol guitarist Steve Stevens, and Apocalyptica vocalist Franky Perez.
After performing on synthpop band Y Kant Tori Read's sole album, Sorum joined the Cult in 1989 to tour in support of their fourth studio album, Sonic Temple (1989). During the tour, Sorum was spotted by Guns N' Roses guitarist Slash and subsequently replaced their drummer Steven Adler in 1990. Remaining in the band for seven years, Sorum recorded the albums, Use Your Illusion I (1991), Use Your Illusion II (1991), and "The Spaghetti Incident?" (1993), before departing in 1997 following an argument with Axl Rose.
In 1999, Sorum rejoined The Cult to perform on their reunion album, Beyond Good and Evil (2001), and its subsequent 2000/ 2001 tours, and subsequently co-founded the hard rock supergroup Velvet Revolver, alongside former Guns N' Roses bandmates, Slash and Duff McKagan. The band, which included guitarist Dave Kushner and Stone Temple Pilots frontman Scott Weiland, released two successful studio albums, Contraband (2004)and Libertad (2007), before entering an extended hiatus following Weiland's departure.
Sorum has been a permanent member of hard rock cover band Camp Freddy since 2003, alongside Jane's Addiction members Dave Navarro and Chris Chaney, and assisted in hosting its radio show and podcast on Indie 103.1. In 2012, Sorum founded a touring project, entitled Kings of Chaos, featuring members of Guns N' Roses, Deep Purple, Def Leppard, Aerosmith, ZZ Top, Cheap Trick and Slipknot.
In 2012, Sorum was inducted into the Rock and Roll Hall of Fame as a member of Guns N' Roses. On October 12, 2013 Matt married his longtime girlfriend Ace Harper in Palm Springs, California.
10. Meagan Van Dyke
Vocalist
Palm Desert, CA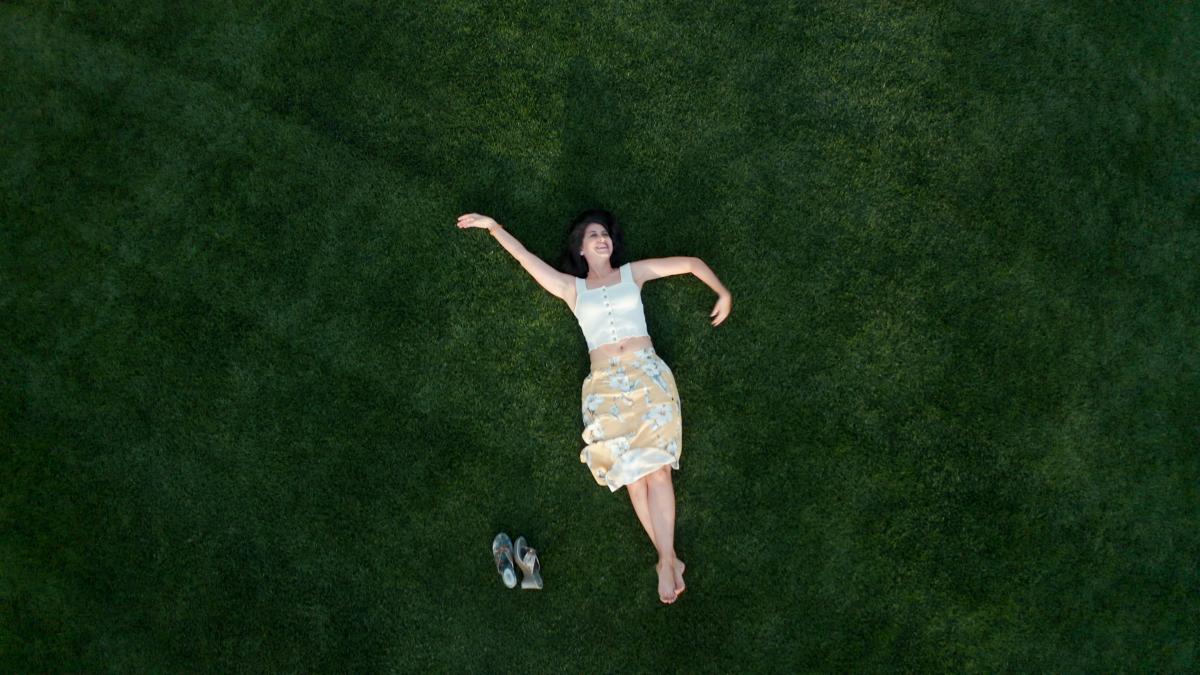 Meagan Van Dyke grew up in the Coachella Valley, singing and performing at the age of 8. She has starred in many musicals throughout her career, most recently starring as Nina in In the Heights, Audrey in Little Shop of Horrors and Maureen in Rent.
As a young adult, Van Dyke's vibrant personality caught the attention of Disney Channel producers, giving her the opportunity to serve as an on-air host for Disney 365 and Disney.com interviewing stars such as Orlando Bloom, the Jonas Brothers, Miley Cyrus and other celebrities.
Meagan Van Dyke has performed the National Anthem for major events and has been seen in several national commercials. She recently won the 2019 Coachella Valley Weekly Award for Best Female Vocalist. Currently, she performs all over Southern California as vocalist for her duo, Doug & Meg Music.
11. Ryan Campbell ​
Painter/ Muralist
Cathedral City, CA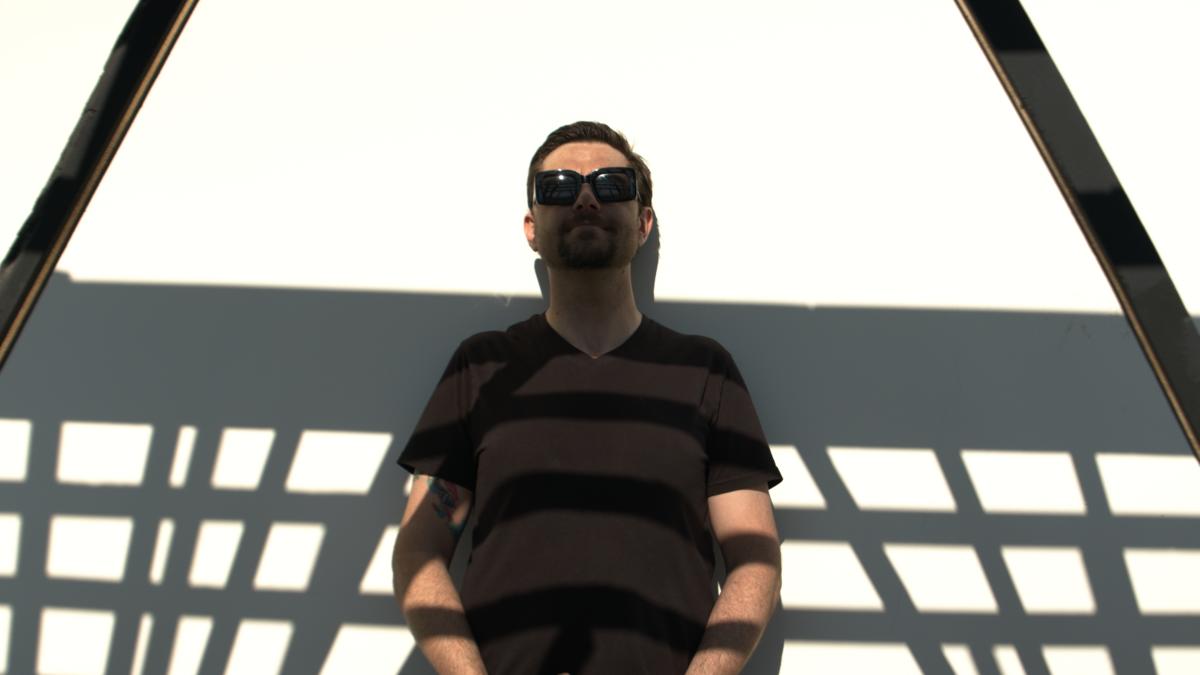 Ryan Campbell (1981, Los Angeles, California) is an accomplished painter and muralist. He garnered technical skills for painting early on in his years while creating murals on and around the Southern California landscape through participation in the graffiti culture of the 1990s and early 2000s. He refers to his practice as investigations in geometric abstraction, minimalism, and hard-edge painting. His Line Segments series are evidence of this description with their groupings of hard-edged layered bands of color that intertwine in abstract and geometric patterns.
Campbell's work and practice are inspired by acclaimed artists LeWitt, Martin, Stella, Soto, and Phillip K Smith III. Campbell was recently commissioned to create a large-scale Line Segments mural for the City of Palm Springs directly adjacent to the Palm Springs Art Museum. Corporate commissions include AEG World wide's Goldenvoice, Pernod Ricard, Red Bull North America, Covered California and Branded Arts. Campbell's works are in several important American collections, including the MacMillan collection, and private collections around the world. Campbell works and lives within the scenic backdrop of the Santa Rosa Mountains near Palm Springs, California.
12. Sofia Enriquez
Artist/ Fashion Designer/ Muralist
Indio/ Cathedral City, CA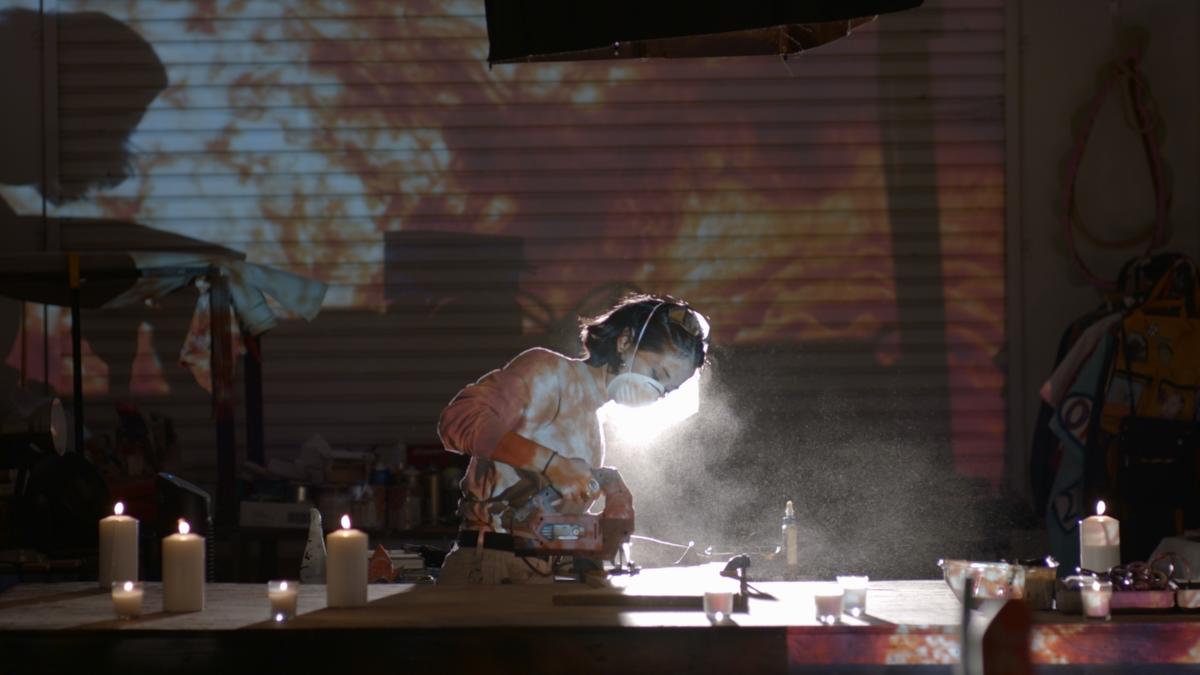 Sofia Enriquez is a visual artist from Southern California, whose practice consists of murals, fine artwork, wearable art, and large-scale art installations. In 2014, Enriquez graduated from Otis College of Art & Design in Los Angeles, California with a BFA in Communication Arts. Enriquez has painted over 30 murals, designs private commissioned work, and has installed public artworks for cities in California, Mexico, Japan, France, and for Goldenvoice music festivals - including the Coachella Valley Music and Arts Festival.
13. Chris Sanchez
Artist / Muralist / Sculptor
Coachella, CA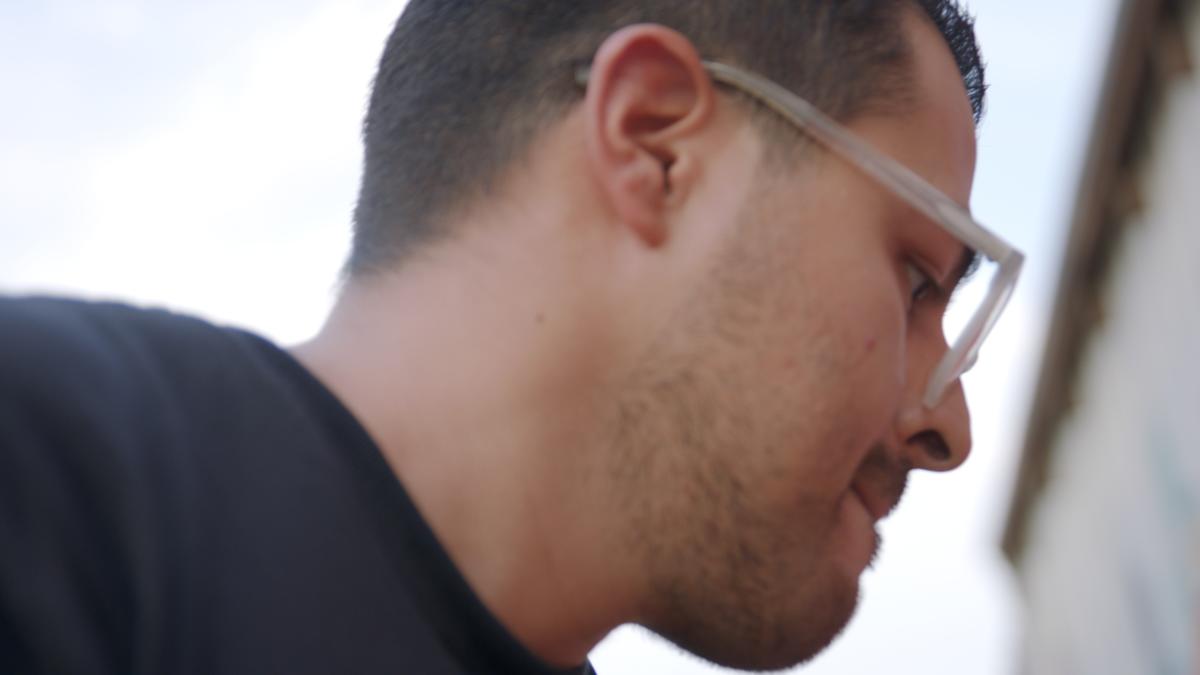 Kas Infinite (Chris Sanchez) a self -taught Fine Artist, Who resides and works in the Coachella Valley, CA. Chris Sanchez experiments with artful interventions on the land rather than working solely in a studio. His work often is a response to site-specific urban or environmental locations. His multimedia installations are a continuous dialogue with remote sites across the Coachella Valley & California deserts, Chris's work is venturing into new territories within his work and site-specific installation in hopes of greater understanding of ancestral heritage and time & space.
Kas Infinite's latest series of work combines hybrid elements of painting, sculpture, digital art, light and video. His multi-faceted experiments of process and material manipulation are similar to that of a chemist exploring the infinite potential of constant shifting variables of composition and light. The artist's highly energized method of experimentation enters into new territory within the evolution of Contemporary Art in relation to the Futurism movement & Light & Space & Photography. In the development of a life's work (Infinite-Structure) which strides for a complete perspective and photographic narration of his work. Kas is highly in tuned with intuition & curiosity within his ambiguous process his work embodies. "I'm creating a connection with the ancestral past and translating it in a contemporary context. It makes sense that the site-specific work has to do with the environment of the desert and its history. My grandfather has a ranch in the desert, and I grew up out there. [My art] is my form of connection. It brings me closer and gives more meaning to my practice." He taps into his Mexican heritage visual language to transform structures and environments into ephemeral experiences.
Production Team:
Jeff Miraglia, Visit Greater Palm Springs
Chief Creative Officer
Brian LaBelle (Summerland Creative)
Director/ Producer
By the time he turned 18, Brian LaBelle was directing and creating award-winning projects. His first film 'Drift,' a short silent film shot on super 8 earned acclaim at film festivals, most notably The Palm Springs Festival of Shorts in 1997. Brian has written and produced three films and worked on the hit shows 'Malcolm in the Middle,' 'Bones' and 'Black Box.' In 2002 he wrote, produced and starred in his first feature film 'Somewhere' shot on location in Thailand. Skywalker Sound awarded the film a complimentary sound mix at Skywalker Ranch for being innovative and resourceful on a limited budget. 'Somewhere' earned several awards but notably Best Film on a shoestring budget at Fort Lauderdale Film Festival in 2005. In
2003, Brian's screenplay 'The Sixth Chamber' based on his short film 'Drift' climbed from 8,000 scripts to the top 10 during the second season of Project Greenlight, and he appears with Matt Damon discussing his screenplay on the first two episodes. In 2006 Brian co-wrote produced and directed the second unit for his second feature film 'The Art of Travel' which premiered in 2008 at The Palm Springs International Film Festival. 'The Art of Travel' earned acclaim and awards at film festivals around the world and soon after was released worldwide. 'The Art of Travel' has become a cult favorite in the travel movie genre and remains listed within the top 25 best travel films of all time. Brian is also an Addy Award Winning Commercial Director with over 30 commercials under the helm of his production company Summerland Creative.
Tom MacDonald (Summerland Creative)
Producer/ Editor/ Music Designer
Michael Johnson has been working professionally in the entertainment business for the past 21 years as a Music Producer, TV/Film Producer, Music Supervisor, Composer and Artist. Before Co-Founding Topanga Canyon Records, he held posts in A&R at Logic Records and Alliance Group Entertainment. As a producer (TV/Film) Michael has produced music videos and award-winning docu-series for networks such as MTV, Nickelodeon, VIVA, Red Bull TV, Bravo, and has produced original content for brands such as Jack Daniels, Red Bull, Journey's, Vans, and RVCA. In addition, Michael has served as a consultant or music supervisor for such companies as Disney, STARZ, Comedy Central, Arbor Television, DEF Media, Universal Records, and 313 Music.
As an artist, Michael has been signed to BMG, Sony Music, Sire Records, Hollywood Records, and Red Bull Records. As a writer/producer (Music), Michael has sold more than 4 Million records working with top international artists and writers, composed original soundtracks for award-winning films, and has seen his work on TV shows/films/video games such as Guitar Hero, Rock Band, Sons of Anarchy, House, M.D., Friday Night Lights, Chicago Fire, The Real World, Keeping Up With The Kardashians, Blue Bloods, Veronica Mars, Red Riding Hood, Colossal Youth, My Babysitter The Superhero, Milkshake, Coffee Shop Names, and the Oscar-winning animated film SPIRITED AWAY.