As part of our "Love Local" series, we'll be spotlighting some of the shops, restaurants, spas, attractions and businesses that give Greater Palm Springs its personality—the stories that capture not only our destination's unique set of experiences but also our hearts. Because to know them is to love them.
This is our home. We don't ship anywhere else. We want people to come and enjoy our bread, our flours, our jams and our granola here because we're special and this valley is special. It's also about supporting the farmers and the community as much as we can.
There's an art to baking the perfect loaf of bread—just ask Mark Gavigan, who owns and operates artisan micro-bakery Bread & Flours out of his Palm Springs home. Not long after moving to Greater Palm Springs from Chicago, Mark and his wife, Kristin, saw an opportunity to fill a culinary niche in the community: artisan sourdough bread. Healthy bread. Unbelievably good bread. Hand-delivered right to your front door or served up, freshly sliced, at local restaurants.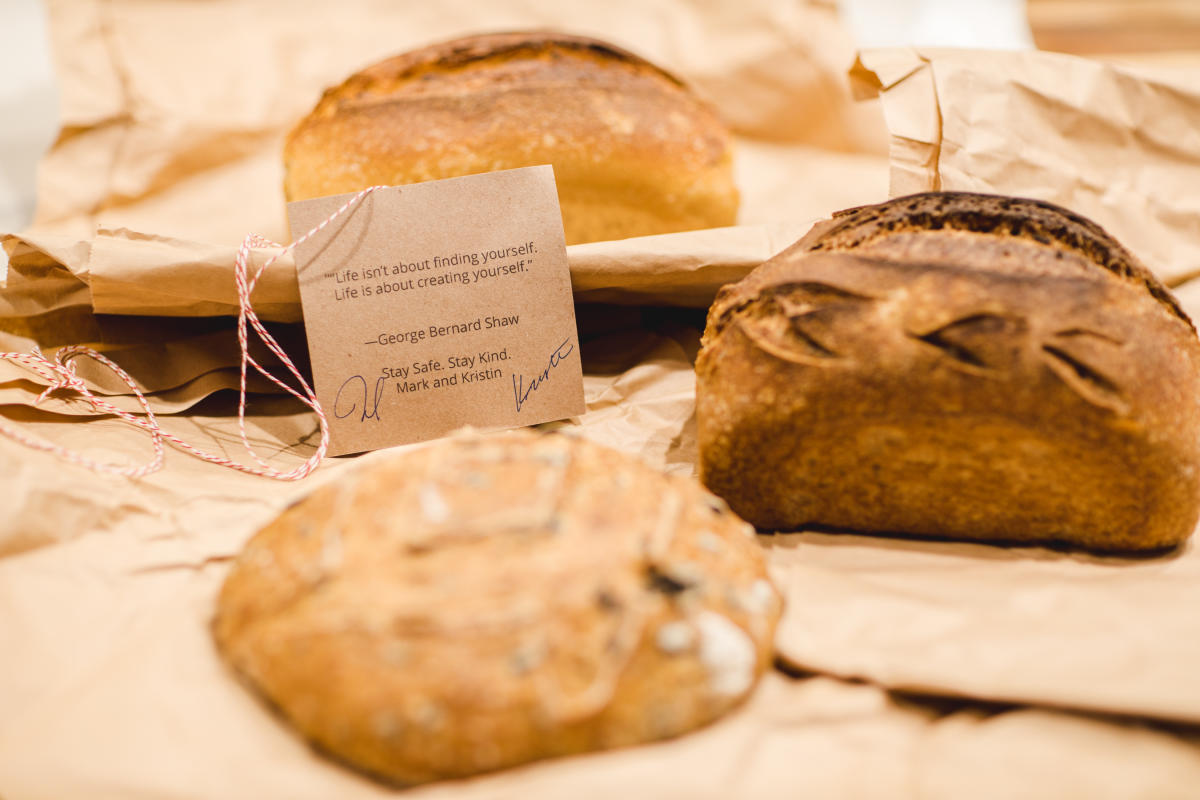 Though their online shop spans everything from specialty pantry items (think fruit preserves and olive oils) to locally grown produce and even pizza dough, sourdough is where Bread & Flour shines.
And it all starts with the ingredients.

The couple sources over a dozen different grains from farmers across the country, including two from nearby Imperial Valley (Yecora Rojo and Desert Durum ®). "We try to always go first to the farmer and then bring it to our community," Mark says. "Looking at bread in the store, there are so many preservatives; all our loaves are preservative-free. We believe in whole ingredients and whole products."
Customers can place bread orders online and by phone starting Sunday and until 5 p.m. Wednesday. As soon as the last order comes in, Mark calculates how many loaves he needs to bake and immediately starts grinding to prepare the grains for the next day. After mixing and folding the dough, which is made from a simple combination of pink Himalayan salt, water, grain and sourdough culture, he transfers the loaves to the refrigerator, where they ferment overnight. Time and temperature, he stresses

The 35-hour process is almost more of a science than an art. But when he pulls the warm, golden-crusted boules out of the Belgian-made brick ovens, it's like the finishing brushstroke on a sensory masterpiece. Once the bread has cooled and been wrapped in recyclable/compostable packaging (like all Bread & Flour products), Mark and Kristin carry the haul out to their cars for Saturday morning deliveries—his favorite day of the week.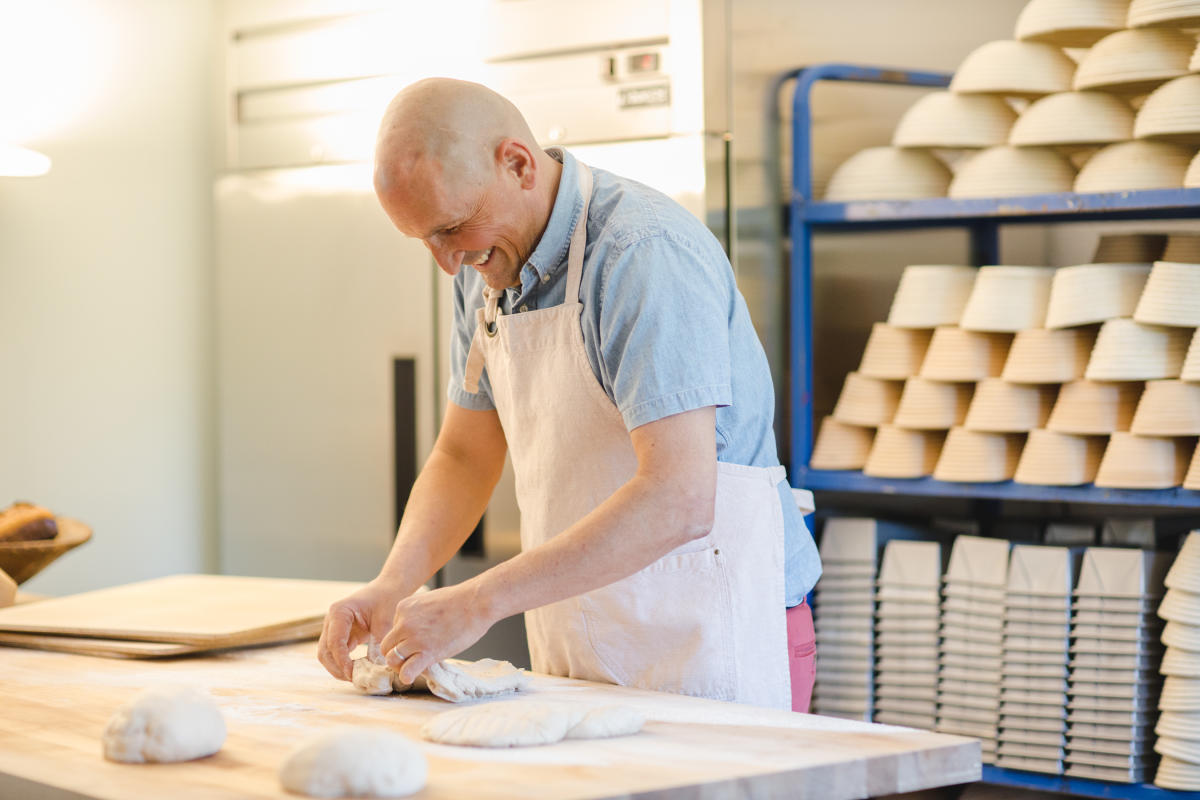 "It's been a joy," Mark gushes. "I wake up every morning loving what I do."

"The interaction that we have with our customers is great," Mark says. "It's such a warm feeling."
Just visiting for the day or staying overnight in a hotel? Try their freshly baked breads at Greater Palm Springs restaurants such as Grand Central and the pool at Arrive Palm Springs. Both spots serve Bread & Flour sourdough on their menus, putting their own unique twists on classics like avocado toast and BLTs. Or pick up some of their homemade granola to take home at On the Mark, a gourmet market and deli in downtown Palm Springs.
Bread & Flours
760-880-0950
info@breadandflours.com
breadandflours.com