When you travel down lesser known roads, there are always surprises waiting around each turn. In the Mojave Desert, it is a given. You might find remnants of a gold or silver mining town, a luxury resort appearing like a mirage in the middle of barren desert, caves to explore, looming sand dunes and even a "theme" park, off-the-beaten-road style.
Calico Ghost Town is fine to visit any time of the year. You might call the ghost town a "theme park" but that is a very liberal term for it. It really qualifies more for ghost town genre with some visiting hours, tours and shopping thrown in.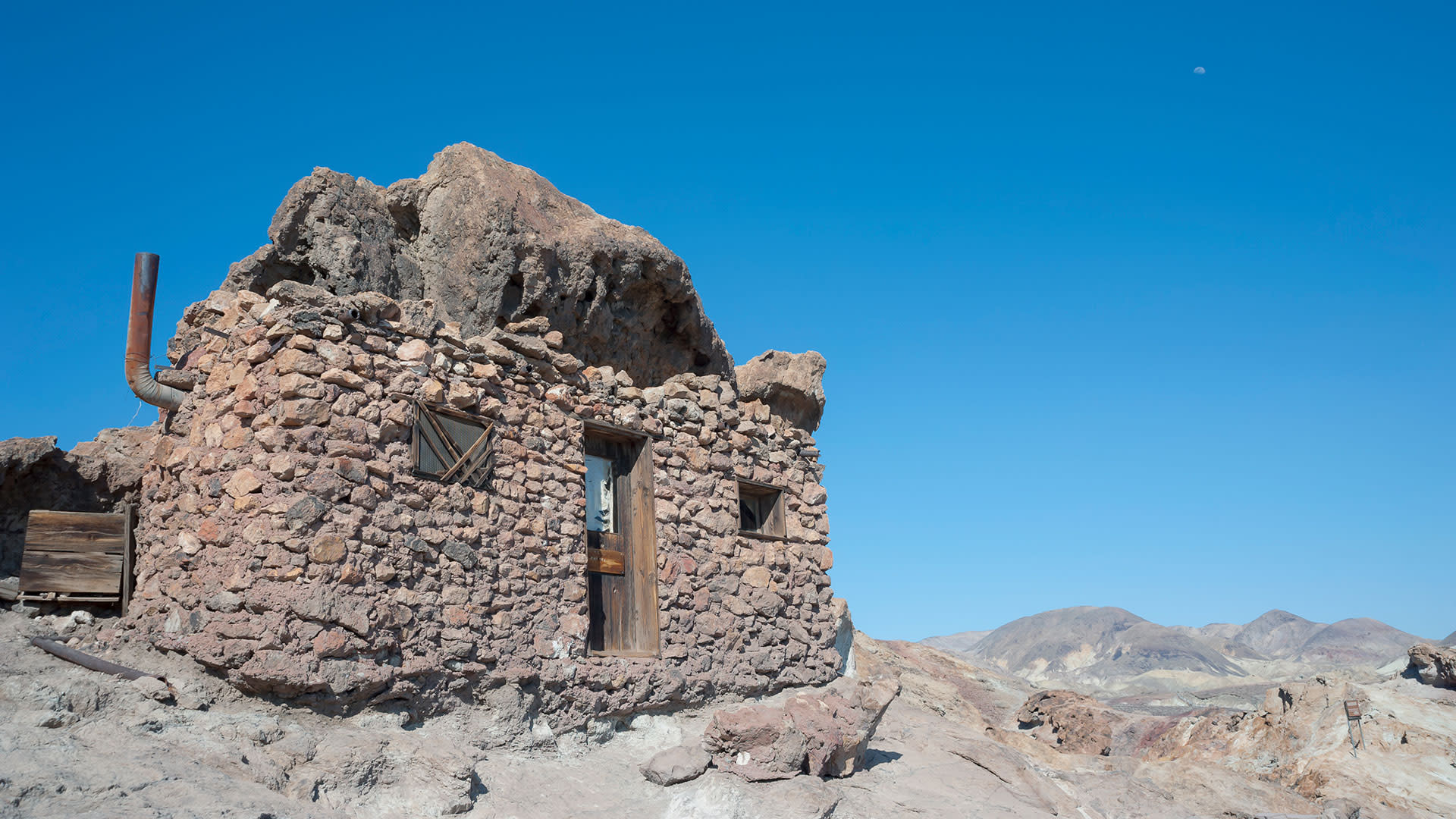 Silver Mining History
Early human beings may have wandered the hills that make up Calico Ghost Town off Calico Road in Yermo, given its proximity to the Early Man Site nearby. But we do know for a fact that Wyatt Earp once walked the streets of the 1880's silver-mining boomtown. Calico was resurrected in 1950 by Walter Knott of Knott's Berry Farm fame. The ghost town could have become a Knott's Berry Farm in the desert, but he later donated the town to San Bernardino County as a regional park. The "quasi-tourist attraction" does see a fair share of tourists on the weekend, unlike other ghost towns that populate the Mojave, but the town "as purty as a gal's calico skirt" is far from a commercial attraction.
One-third of the original structures of the hillside town exist; others have been recreated. The main street of Calico, lined in wooden sidewalks, is populated by shops, a few informal eateries and people decked out in period costumes. It is not unusual to catch a gunfight here at any time. On top of one hill overlooking Main Street is the one-room schoolhouse; hills on the other side are the site of former miners' shacks and numerous abandoned shafts. Take a "Ghost Tour" to absorb all of the local history; Maggie's Mine is an interesting walk through one of Calico's rich silver mines. A narrow-gauge railroad loops passengers out to the heavily mined mountains.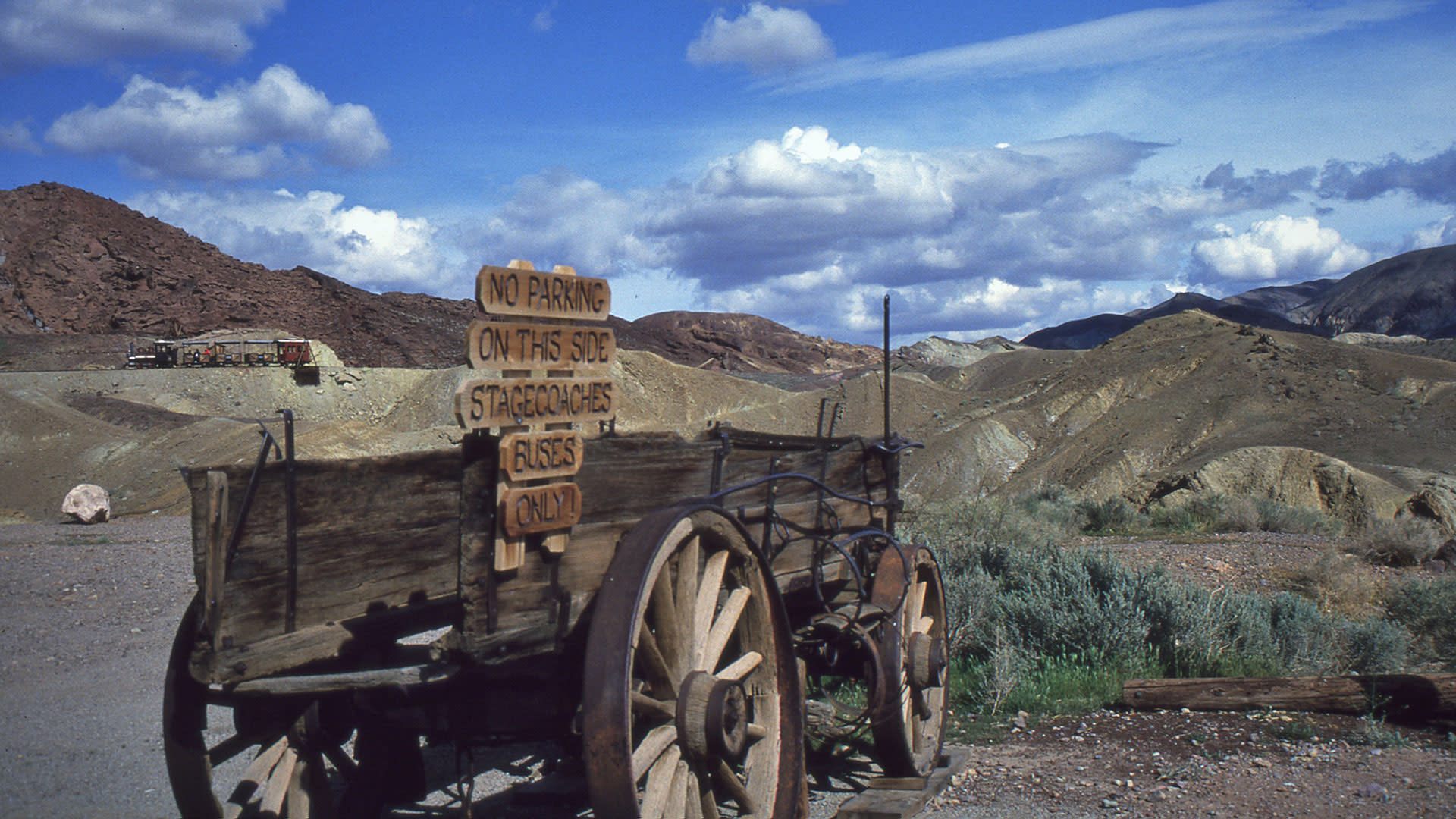 A Victim of Recession
As you wander through town, you are bound to wonder why Calico became a ghost town.  It wasn't due to fire like many others, although part of the town had experienced fires and been rebuilt. And, it wasn't due to an illness that spread through so many other towns during the era. The reason Calico closed down was simply economics. The price of silver declined to the point that mining was no longer practical.
Tour the town, a splendid slice of California's mining history, open every day except Christmas, from 9 a.m. to 5 p.m. There is a modest admission. Who knows? You may be the one to discover "The Lost Hogan gold treasure." Legend has it the treasure is buried in Calico "three feet from the big rock." Sounds simple enough.
More Ghost Town Touring
More treasured remnants of California's exciting mining days are worth the trip in the Mojave. Cerro Gordo is perched at 8,500 feet in the mountains above Owens Lake. Silver was discovered in the town in 1868, and it soon became one of the wildest towns in the West with an abundance of saloons and dance halls and a population topping 4,000.  Although the town has been closed to collectors for more than 20 years, it is rich in rocks and minerals, a result of serving as the dumping site for thousands of tons of material from nearby mines.  Much of Cerro Gordo has been restored to its glory days.
Keeler became home to about 300 miners in the early 1870s, but with the coming of the railroad in 1883---with its terminus near Keeler—large marble quarries opened in the area.  The town also became a popular layover stop for stagecoach riders on the way to Mojave.  Today, it is populated once again, serving as a sort of "living" ghost town.  Unfortunately, not much remains of the area's other ghost towns, Darwin and Swansea, except interesting histories and sparse remnants of original structures.